After a long and tiring day, you come back to play your favorite genre in Roblox and get the Roblox Error Code 103. Frustrated? Don't be, because, in this article, you will find all the steps you can implement to fix the Roblox Error Code 103 issue. In addition, we will also list some reasons why the error occurs and what exactly it means.

What is the Roblox Error Code 103?
When you are trying to join a game, and get the error message:
This error means that due, to some reason, your device didn't allow the connection to the game. As discussed in detail below, there can be several different reasons why this is the case.
Mostly, the error code 103 shouldn't mean a ban on your account. However, it can link to some account info you may have entered. For example, the age you selected, if below 18, could prevent you from joining certain matches.
Main Reasons Behind The Roblox Error Code 103
After studying this problem in detail, we concluded that the following are the main reasons why you get the error code 103 on Roblox.
Age Restriction Issue:
Weirdly enough, there are some segments of the game. That might be for mature audiences. For this reason, while creating the Roblox account. You chose your age to be below 18. You won't be able to access some features. Thus, we suggest that you change this setting on your account. If not possible, you can try to create a new account with an updated date.
Banned Account:
Roblox may ban your account from entering the game. While this throws a different error in most cases, sometimes, it can throw the Roblox Error Code 103 issue. Thus, we suggest using another account to check if this is true.
Privacy Settings on Xbox:
There are certain privacy settings on your Xbox. This is done mostly for child accounts. Or on accounts that are not the administrators. Thus, we suggest you go through the solution below to check if you have the proper privacy setup. This will ensure you get the settings right to the game without restrictions.
Ports not Forwarded:
Your computer uses network ports to communicate online. Now, each app or service might have a range of ports to communicate on. You will see the error message if the ports that Roblox uses haven't been forwarded to your router. So, to fix this, we suggest that you forward the ports required.
Universal Plug and Play Settings:
The majority of routers use the UPnP protocol, which enables the forwarding of network packets with minimal security measures. The UPnP protocol is widely used for transmitting and receiving latency-dependent data specifically designed for gaming purposes. Consequently, it is crucial to activate this setting on your device for optimal functionality.
Firewall Blocking:
Your PC might be blocking the internet packets coming from Roblox. You can monitor this in the Firewall management window and change it accordingly. The Firewall is a wall of security that protects your computer against cyber attacks.
Corrupt Game:
If the game has been sitting on your hard drive for too long, it may have gone corrupt. This can happen when data sectors go bad on older hard drives with too many cycles. To fix this, you can try to reinstall the game as highlighted.
Corrupt Firmware:
The device you are using may malfunction due to corrupted software. To resolve this, you can attempt a reset, which will enable your software to start fresh.
Now that you have gone through some reasons why it occurs, you can try to fix the error.
How To Fix the Roblox Error Code 103?
You can solve this problem on your game console by following the steps below. It's important to carefully follow each solution and consider making a backup of your device if you can. This way, you'll be able to undo any mistakes along the way.
Solution 1: Change Xbox Privacy Settings
As suggested above. The privacy settings can prevent you from joining some matches. You can reconfigure these settings from the settings menu on your Xbox console. Follow along with the steps below. To successfully change the Privacy settings on your console.
Open the "Settings" panel on your Xbox console.
From settings, go to the "General" menu.
Now, select "Online Safety & Family" settings.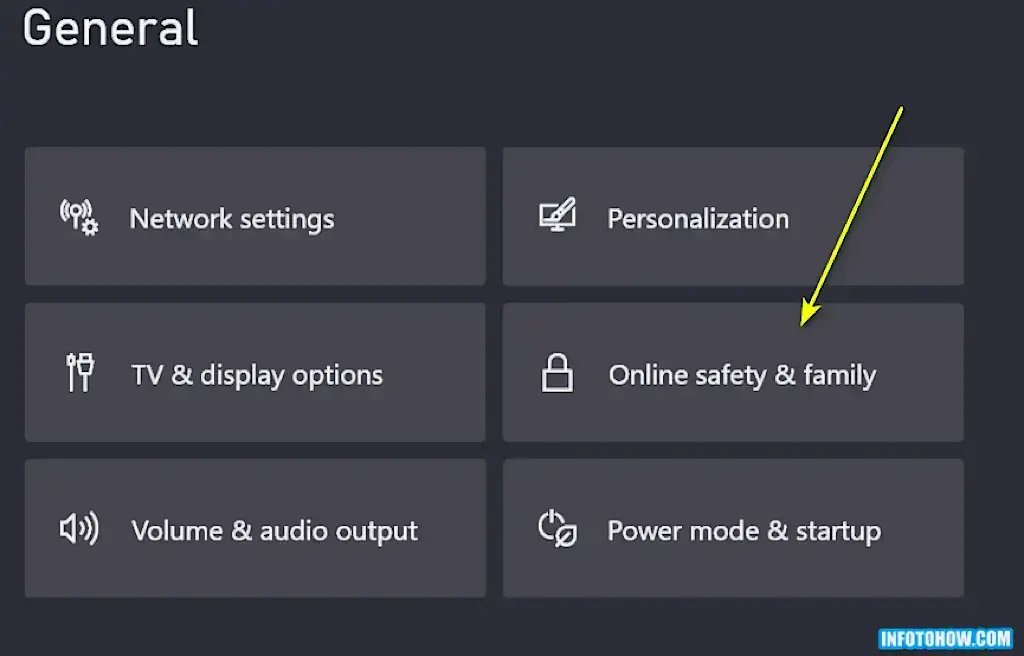 Select the "Privacy & Online Safety" option from the next screen.
After this, select the "Xbox Privacy" option and click the "View Details & Customize" button.
Select "Communication & Multiplayer" from the list of available options.
Now, from this screen, make sure to set the "You can Join Multiplayer Games" option to "Allow".

Set the "Communication Outside of Xbox Live" option to the "Everybody" setting.
Now, make sure to restart the console. And then, try to check if this has fixed the Roblox Error Code 103 Xbox Series X issue.
Also Check: 7 Best Game-Changing Gaming Consoles
Solution 2: Forward your Ports
The Roblox game needs specific ports to be open on your router. Sometimes these ports can be blocked or closed. To solve this issue, you have to access the router administration panel. To do this, you first need to find your IP address.
Press "Windows + R" on your Windows computer to start the run prompt.
Type "cmd" and press "Enter" to start it.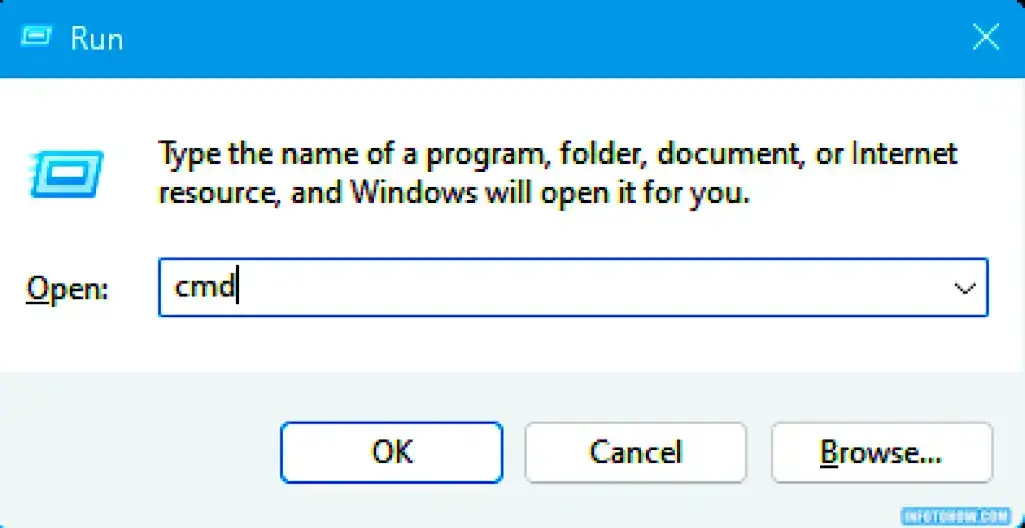 Type in the "ipconfig" command and press "Enter" to see details about your IP configuration.
You should see your IP address below the "Default Gateway" entry on the right side.
Now that you know the IP address. Follow the steps below to access your router's admin panel and change settings.
After finding out your IP address, copy and paste it into your browser's tab.
Press "Enter," and you will be led to the router login page.
Enter your "Username (Typically username is admin)" on this page. And "Password (written on the back of your router)" in the associated values and log in.
After logging in, go to the "Port Forwarding" setting, typically found in the NAT panel.

Now, enter the following values for the TCP: 3074
Also, enter the following value for UDP: 500, 88, 4500, 3544
Ensure that all the ports within this range are open.
Now, once you have set up your ports for forwarding, try connecting to your game and see if it fixes the problem.
Also Check: How To Fix The Paramount Plus Error Code 4200?
Solution 3: Check UPnP settings on the router
The router's UPnP protocol must be turned on for your device to game properly. To do this, you can try adjusting the UPnP settings by following the steps below. Just make sure you have already found your IP address using the instructions provided earlier.
Using the steps in the solution above, try logging in to your router's admin panel.
Select the "UPnP" setting from the menu.
Ensure you have checked the "Enable UPnP" setting.

This will let you play games with this protocol.
Check if this fixes the Roblox Error Code 103 issue.
Also Check: How To Fix Spotify Error Code Auth 74?
Solution 4: Use a New Roblox Account
If you are younger than 18, creating a new Roblox account could be a good option. It can also be useful if your current account has been banned. To successfully create a new Roblox account, follow the steps below.
There are cases when the Roblox account cannot join certain matches.
To make a new account, log out of your current one.
Select the "Sign UP" button on this website.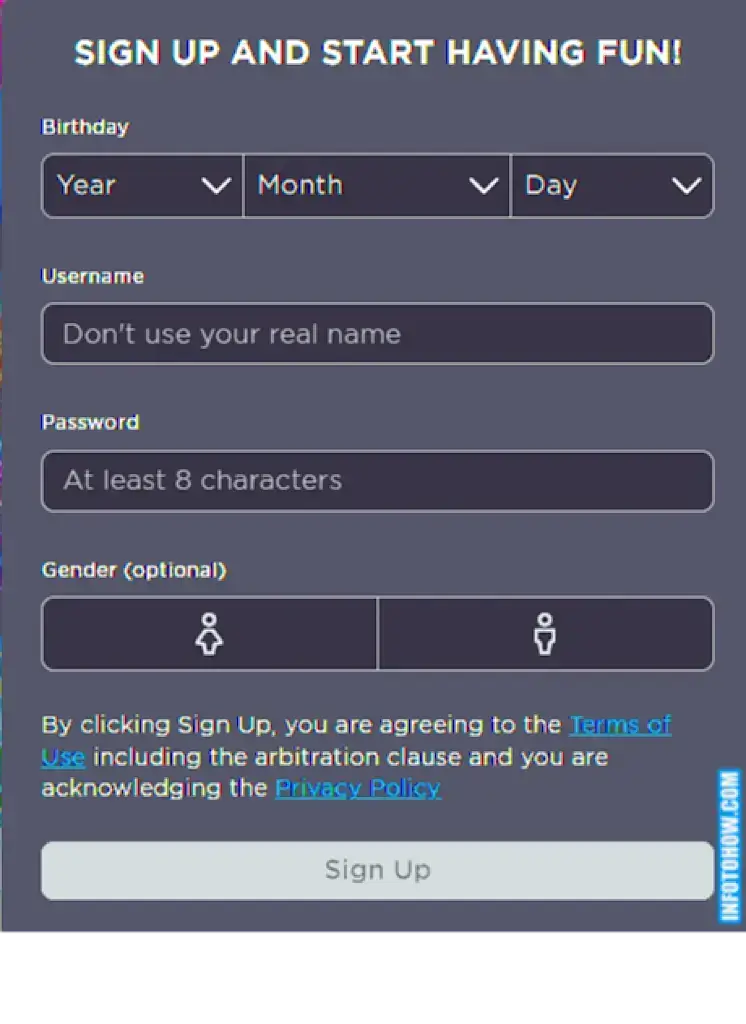 Enter your credentials to create a new account, and select your age in a way above 18.
Now, try to play Roblox using this new account and check whether the issue has gone.
Also Check: How To Fix Steam Error Code E84 – Step-by-Step Guide
Solution 5: Reconfigure Firewall Settings
Your device's Firewall can stop the internet packets from reaching the game servers. To resolve this, you can try adjusting the settings of the Firewall. This will also enable the packets to come in from Roblox. You can manage the Firewall settings on your Windows device by following these steps:
Press the "Windows + R" buttons on your PC and type in "Firewall.cpl".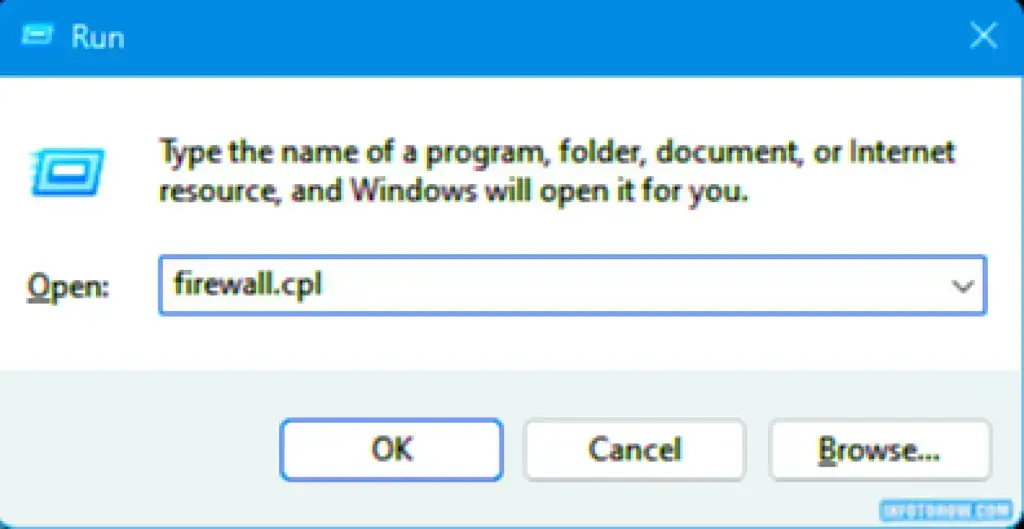 From the left side, select the "Allow an app or feature through Windows Defender" option.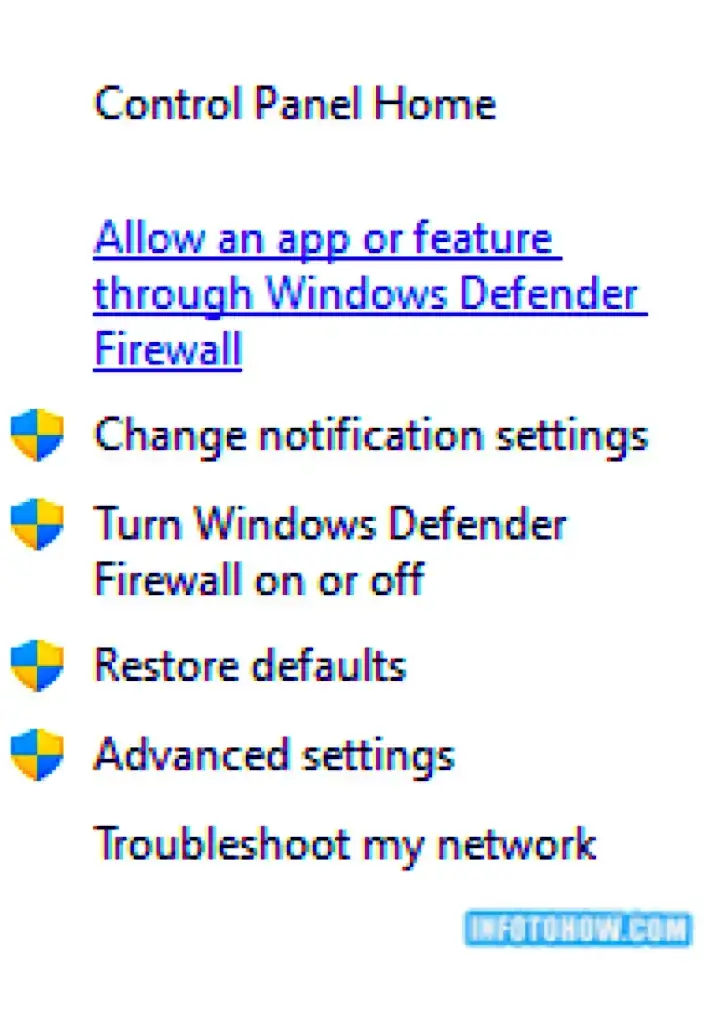 Select the "Change Settings" feature from the next screen and confirm the admin prompt.
Now, choose the "Roblox" application from the list of applications. Then, ensure that the checkbox is marked for both Public and Private.
After completing that, see if it has resolved the problem of Roblox Error Code 103 or not.
Also Check: What Is Netflix Error Code NW-2-5 And How To Fix It?
Solution 6: Reinstall the Game on Xbox One
If the game is not working properly, you can attempt to uninstall and then reinstall it to resolve any issues with corrupted files. By doing this, you will obtain a brand new version of the game on your computer. Additionally, you will remove any unnecessary files that could disrupt your gaming experience. Here's how you can do it:
Select the "My Apps and Games" option from the Xbox menu.

Select "Roblox" from the list of games. Then click the "Start" button on your controller.
From there, click on "Manage Game".

Select the "Uninstall" option, and from the next screen, select "Uninstall All".
Restart your console once done.
Go to the Xbox Store and download/install the game again.
Start the game and see if the Roblox Error Code 103 on Xbox One is still present or not.
Also Check: How To Fix Disney Plus Error Code 83?
Solution 7: Reset your console
If none of these solutions have worked, you must try resetting your console completely. This will allow you to use fresh firmware without any cache or stored files. However, remember that you might have to download some files/games again. To do this:
Press your controller's "Xbox" button and click the "Settings" option.
In the settings, select "System" and then select "Console Info".
Now, click on the "Reset Console" button.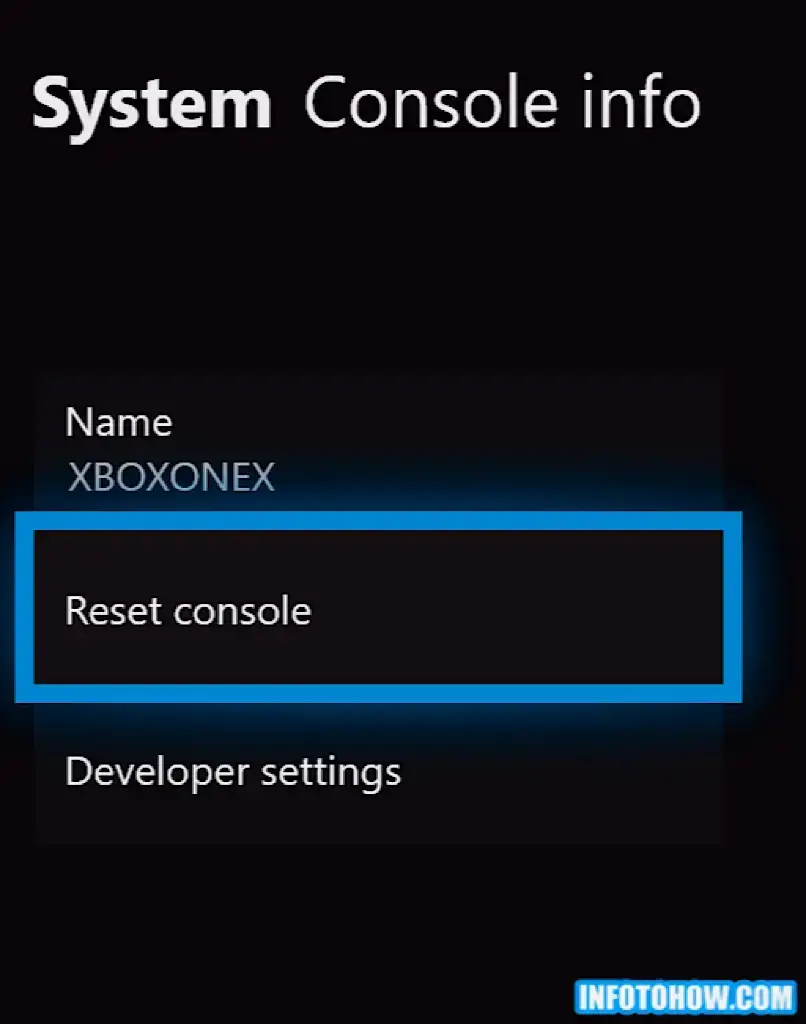 Select the "Reset & Keep My Games and Apps" button from the next screen to ensure your games aren't deleted.
Make sure to wait until the reset process is complete.
Restart your device and check if it fixes the Roblox Error Code 103 issue or not.
Although this type of reset lets you keep your files, we still suggest you don't have any important data on your console beforehand. This is because, during a reset, all sorts of things can go wrong. Thus, not losing any important data should be your priority.
Also Check: How To Fix Zoom Error Code 10004: 8 Methods To Fix Zoom Auto-Update Error
Conclusion:
Reading the article above, you should be able to understand why this issue occurs well. In addition to that, using the steps listed, you should have fixed the error by now. Usually, this error is an incursion of privacy and network issues. You can fix these easily by reconfiguring your internet's privacy and protocol settings. As we have listed all solutions in this article, try to reach out with your queries or contact Roblox Support.
Also Check: How To Fix Xbox Error Code 0x80190190?
FAQ:
What is Roblox Error Code 103?
The error indicates privacy or internet configuration issues between the servers and your computer. 
Can I fix Roblox Error Code 103?
The answer is Yes. You can fix this error by yourself. By following the step-by-step procedures that we have listed in this article.
Does the Roblox Error Code 103 mean an account ban?
Normally, it doesn't. There are different status codes to indicate an account ban. However, it is possible to see the error is because of a restriction issue.
Also Check: How To Fix Hulu Error Code 500?