Netflix is a widely used streaming platform. At Netflix, millions of people watch their favorite Tv Shows and Movies. However, sometimes, a good working application of Netflix. Or it's working on a browser; it could cause an error. Have you ever encountered Netflix error code NW-2-5 while streaming Netflix and don't know how to fix it? You have come to the right place. I'll give you all the possible solutions to fix this error in this guide. Please keep reading till the end to get an absolute solution!
What Is Netflix Error Code Nw-2-5?

Netflix error code NW-2-5 appears because of bad internet connectivity. It shows no critical issue with your Netflix streaming device or the app. Yet, most people believe that it happens because of internet fluctuation. We may encounter many issues while using multiple apps on different platforms. But if we cannot fix them, the problem will always be troublemaking. Therefore, fixing an error like this isn't a problem if you know all the right methods to do so.
What Are The Main Causes Of Netflix Error Code Nw-2-5?
Other than internet connectivity, there are multiple causes. These may raise this error code on Netflix. To simplify understanding, I've enlisted some of the most common causes for the Netflix error code Nw-2-5. Please have a look.
Either your device isn't connected to the Internet.
Or is something else there preventing the device from connecting to Netflix?
The device itself might need a start to fix this error.
There could be a problem with the internet router.
It could happen due to low Wi-Fi signals.
Or the error code could happen because of a connectivity disturbance at the device playing Netflix.
That could be your gaming consoles or streaming devices. For example, ROKU, smart televisions, Mobile Devices, Blu-Ray players, and more.
So, do not panic if you see this error code, as shown below, for any reason mentioned above.
I've sorted out multiple solutions for you to fix such a unique problem. After fixing it, you'll keep watching your favorite Netflix tv shows.
Is It Possible To Fix Netflix Error Code Nw-2-5? Yes, there are multiple ways to fix this error. I'll teach you many ways to fix this error. Just keep reading.
How To Fix Netflix Error Code Nw-2-5?
To fix Netflix Error Code NW-2-5, disconnect your device from the Internet and connect it again. You can try turning off the Router and turning it back on. Another way to fix this is by uninstalling the Netflix App and installing it again. Or you can change your Internet service-providing device to see if this fixes the issues.
Besides, there are multiple ways to overcome this error. And enjoy a smooth, fine working screen of your Netflix account with your loved ones.
Let me help you get through this error by using multiple ways of fixing it.
Fix 1: Try Again:
Sometimes, all you need to do is to try the Netflix app again.
If everything is good, the app will start working. And you'll start watching your favorite TV show or movie.

That's all it takes to fix the Netflix Error Code NW-2-5 in most cases.
Fix 2: Check If Your Network Is Allowed To Play Netflix:
We don't only watch Netflix at home, right?
It could be your university, College Canteen, Workspace, or Public Place. Or even while traveling.
Did it ever occur that your public internet connection might be coming with a Netflix Blocking? Yes, that's true.
The blockage of the Netflix account is the main reason for this error.
You must ask the owner at a place like Café, Hotels, Passenger waiting areas, Schools, and workspaces as if they have blocked the Netflix Facility.
Because if they have done that, you'll keep facing the error and won't be able to browse Netflix.
Fix 3: Check The Speed Of Your Internet Connection:
Sometimes, you may not receive the desired internet speed to make Netflix Work on your device.
In that case, you must check if your internet connection is slower than the recommended speed.
You can check the internet speed by performing an internet speed test. To do that, you will have to go through the following steps.
First, Search Internet Speed Test on your browser.
Go to Fast.com, and it will automatically start checking your internet speed.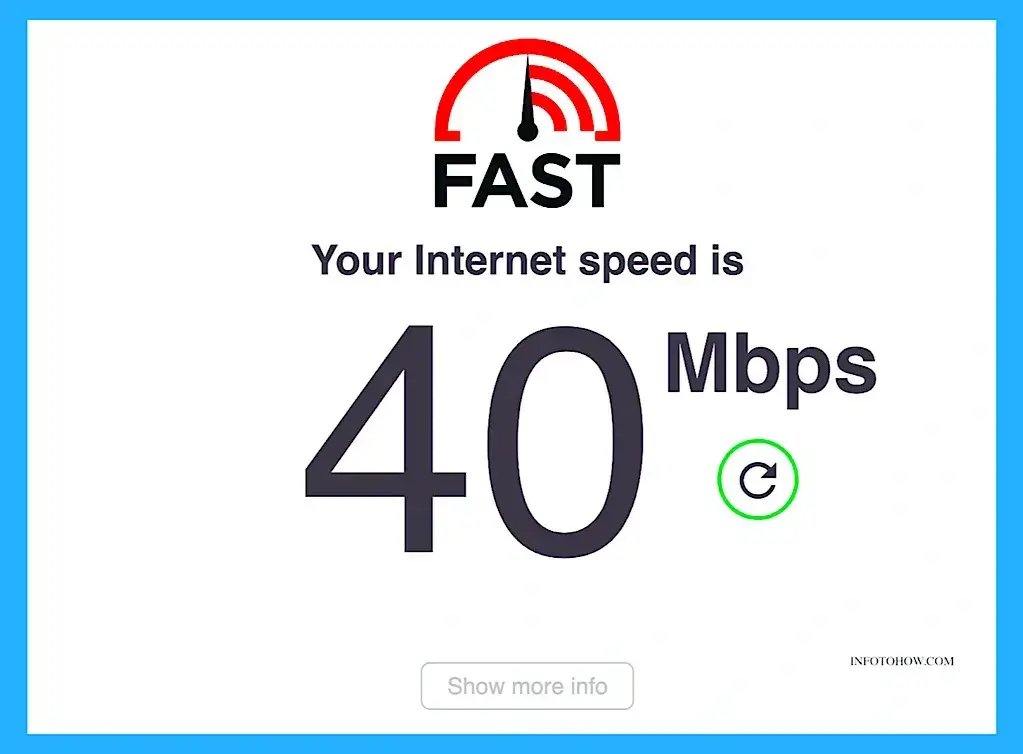 After this test, it appears to have a slow internet speed; you should make it good. Otherwise, your Netflix won't work the way it is supposed to. For that, you'll have to ask your internet service provider.
Several connections like mobile hotspots, satellite networks, and Cellular might be slow. They may lack what it takes to stream Netflix at that time.
Also Check: How To Fix Hulu Error Code 500?
Fix 4: Perform Hard Reset To Your Streaming TV:
Suppose you are watching Netflix or trying to connect this app on your Android or apple tv, which shows the Netflix Error Code NW-2-5.
At that time, all you should do is reset your TV hard. To do that, you need to Plug Off the Tv from the outlet for almost 60 seconds.
Please do not turn off your TV with the Remote while applying this method, it has to go off through the electrical outlet.
Now, plug in again and try browsing the app to see if this fixes the issue. But if it remains, move to the next step.
Fix 5: Plug Out The Router To Fix the Error:
If doing a Hard reset of your TV doesn't fix the error, you should try it with your Router.
With the Router, you'll have to do the same thing as you did with the TV. Plug it out from the outlet and wait for almost 60 seconds.
After some time, you can Plug the Router in again to see if this fixes the error.
Turn on your internet router. And after connecting it to your play device, check if Netflix has started working. Or still, the error exists.
Also Check: How to Fix Hulu Error Code 504 (Gateway Timeout)
Fix 6: Take the Help of the Second app To Ensure Profound Wi-Fi Connectivity:
As I said earlier, the Internet could always be a problem whenever you face such an error on Netflix.
To fix that, you may want to try this method.
Here, you can test your device by connecting another app on the Internet.
Since, some devices you are using may give you a network test in settings. You can try it and see if the Internet works or needs fixing.
So, if you connect the second app with the same Wi-Fi, and it doesn't work, it means your device isn't really connected.
You must get in touch with your internet service provider and get things done so quickly.
Fix 7: Uninstall the Netflix app and Install it Again: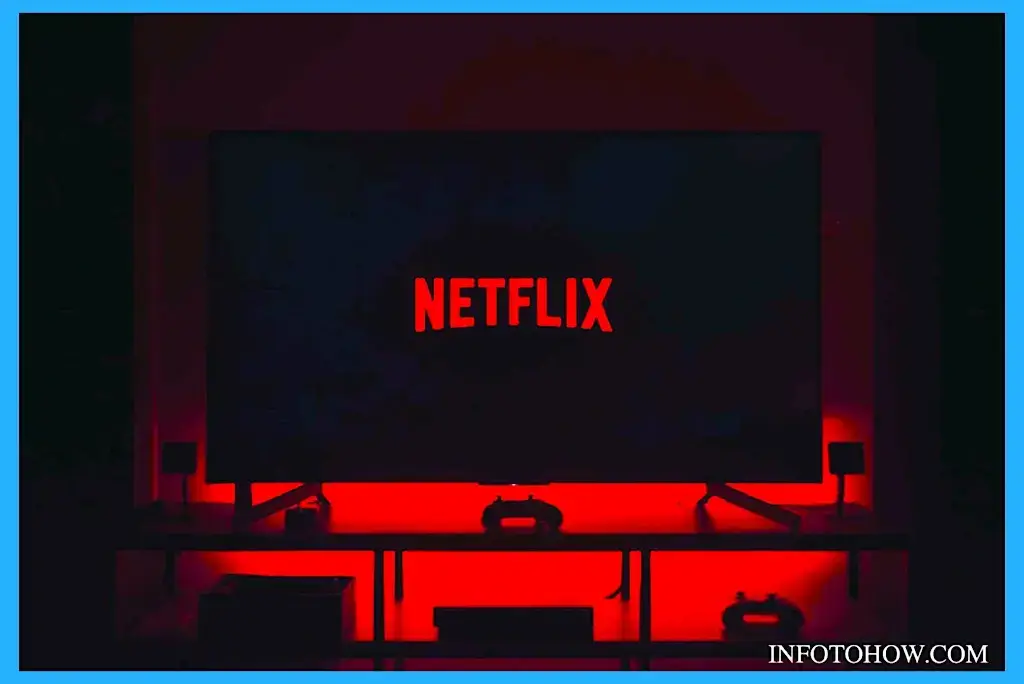 Another way to fix the Netflix error code NW-2-5 is to remove the app from your device. And install it back again.
Here, you will need to find the Netflix app on your system. Whether you are using a TV, Laptop, or any other device doesn't matter.
Suppose you are on Windows and must uninstall and reinstall the Netflix app. How will you do that? Please follow the simple steps to perform such an action!
First, Locate your Netflix App on your laptop. You will need to click on the Window Icon first.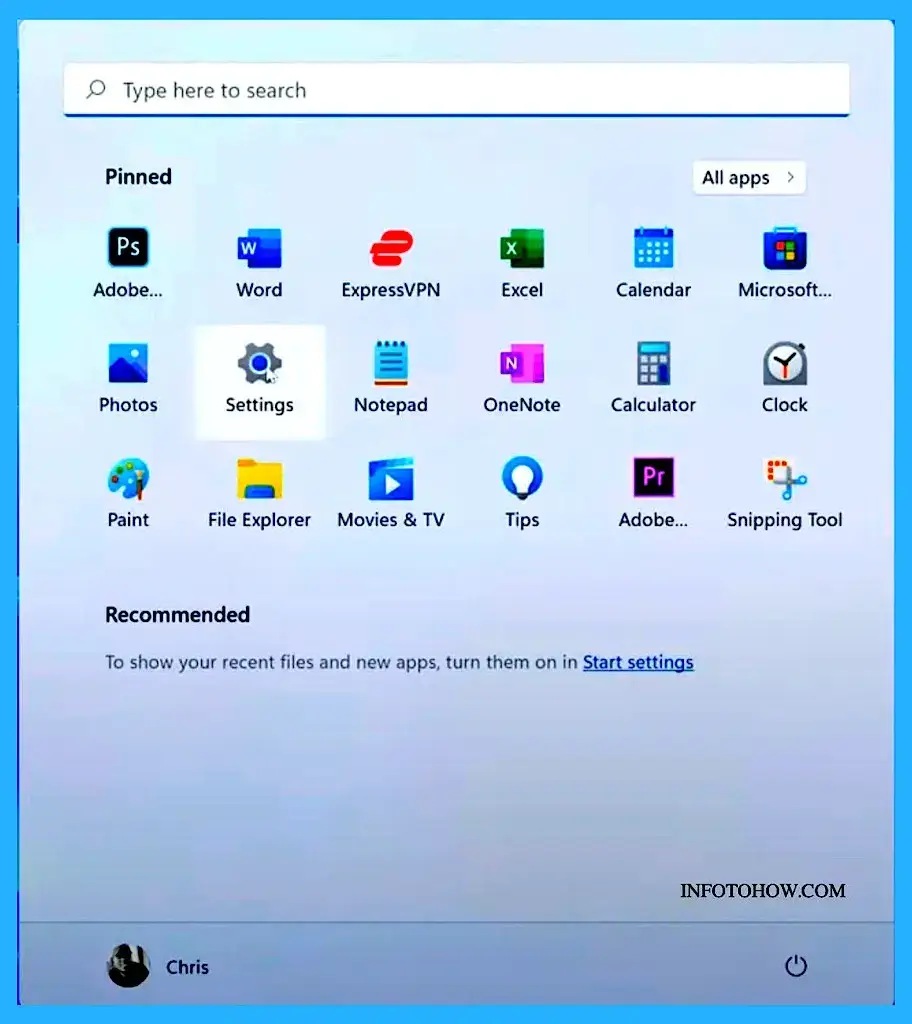 Once you are in Settings, look for the Apps Option.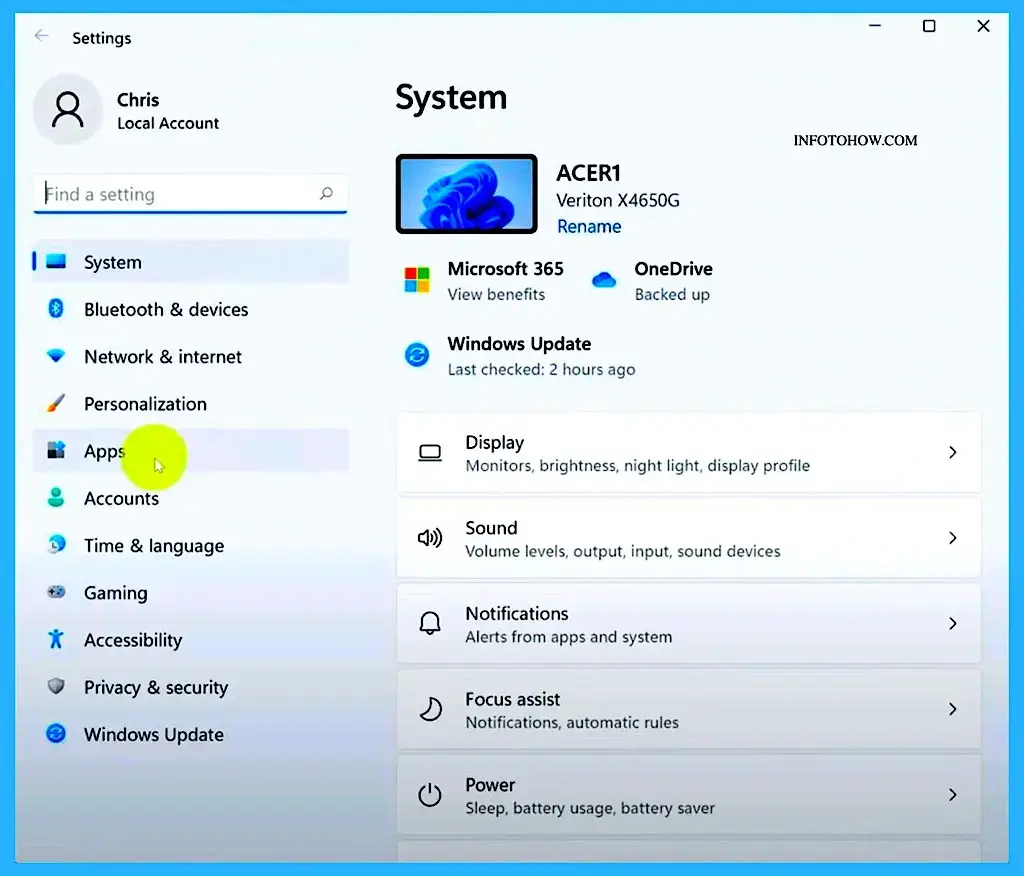 Once you are there, look for the Apps & Features section.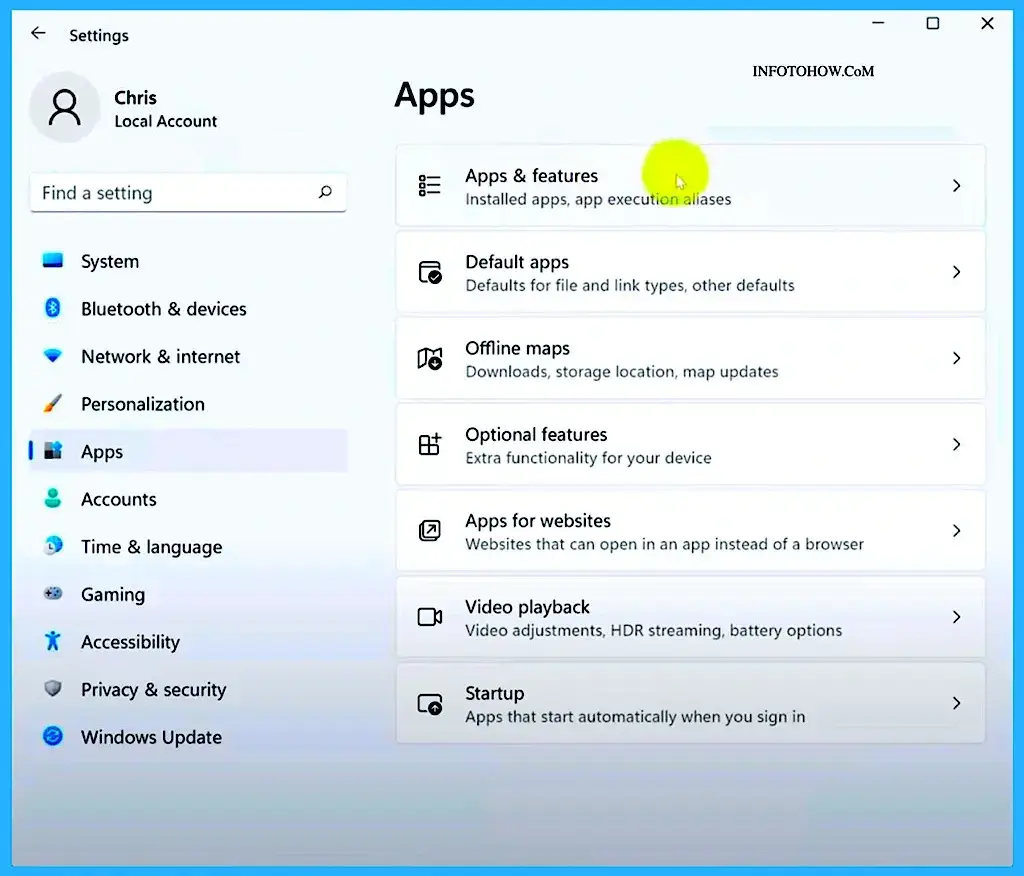 Click on it and enter a new Window. You must go to the end unless you find the Netflix App.
Once you find the app, you can Uninstall it. Do it by clicking on the Three Dots on the right side of the Window.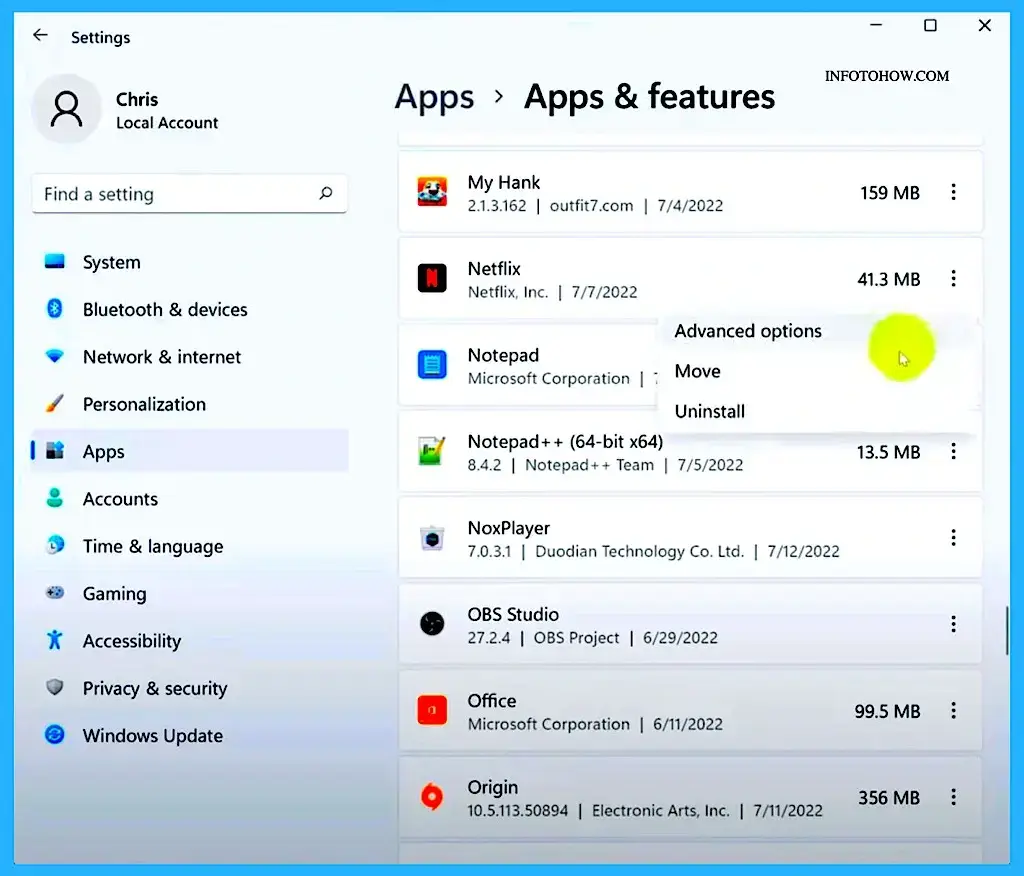 Then, Uninstall the app. To re-install it, visit the Microsoft Store and look for the Netflix app. Once found, you can install it again by clicking on it.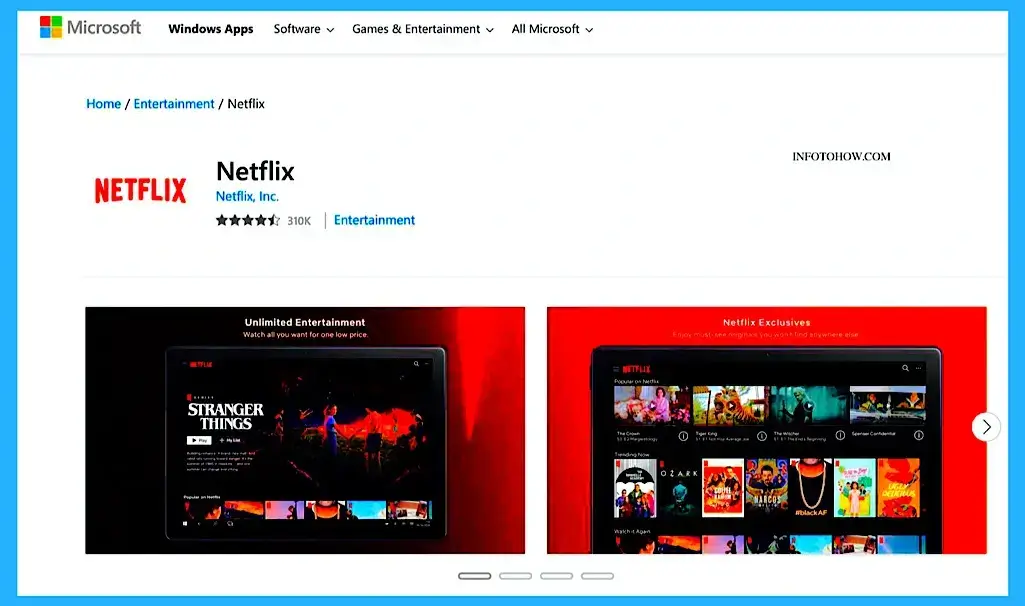 However, if this step doesn't fix your issue, you may want to try the next one. Don't worry; we are not going anywhere until you remove the error code Nw-2-5 on your Netflix screen.
Also Check: 7 Broadly Faced Errors And Issues For iTunes Users
Fix 8: Try Restoring The Default Connection Settings:
Sometimes, we might have changed specific settings with our network connection.
So, if you have recently changed your device's connection settings, you must change them back to their original settings. This specific type of setting may include the following.
Setting Modem To Default:
First, Try looking for the Custom Modem Settings, and it's the first cause of this error. You can perform the following steps in case you want to set your Modem to Custom or Default Settings. Please have a look.
Before you start, ensure that your Router is connected to the Electricity.
After that, you must find the Reset Button on its backside or bottom side. It will be like this.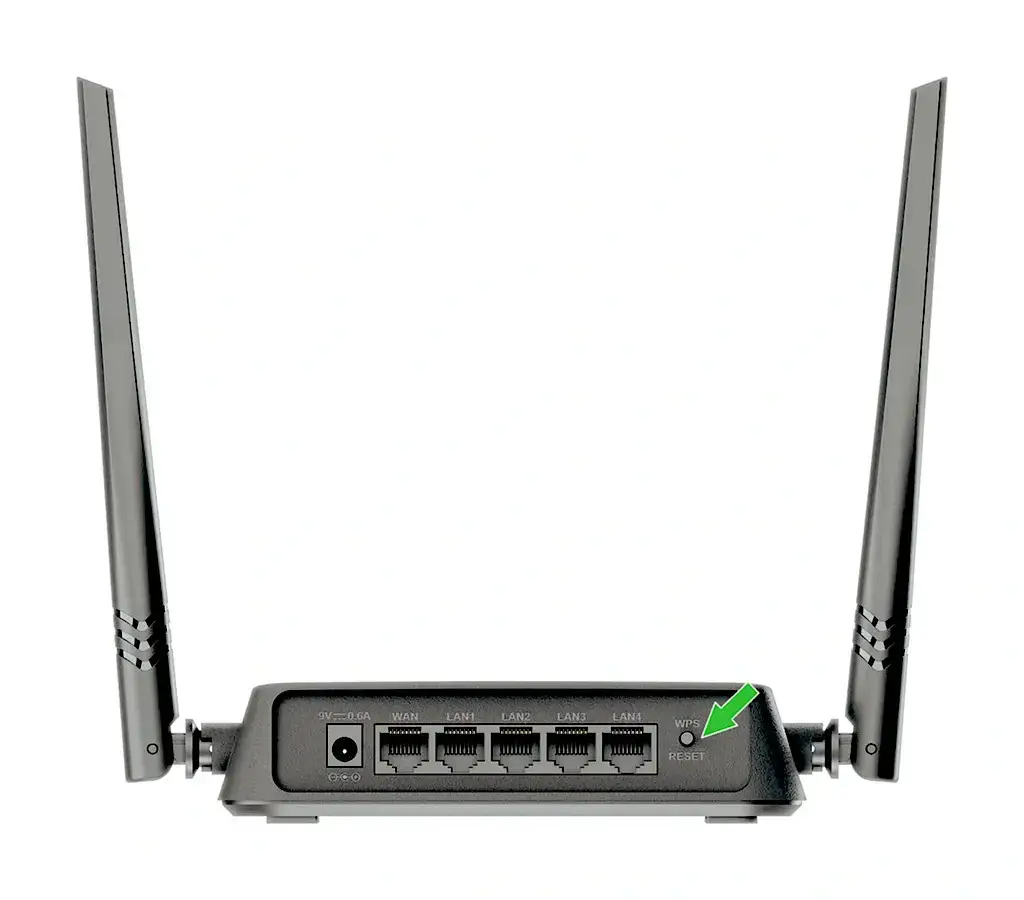 Once you find it, keep clicking until a light flickers on the device.
After that, release the Reset Button when the light turns green. Now, the default settings are restored for the Modem.
Here, you can again start the Modem for internet connectivity and connect your Netflix Streaming device with it. It would be simple and less time-consuming.
The VPN Network or Proxy Setting:
The VPN network or Proxy Settings might be affecting your device from efficiently running the Netflix app. To fix this, you can follow the following steps.
Open Settings on your device and look for Network Setting.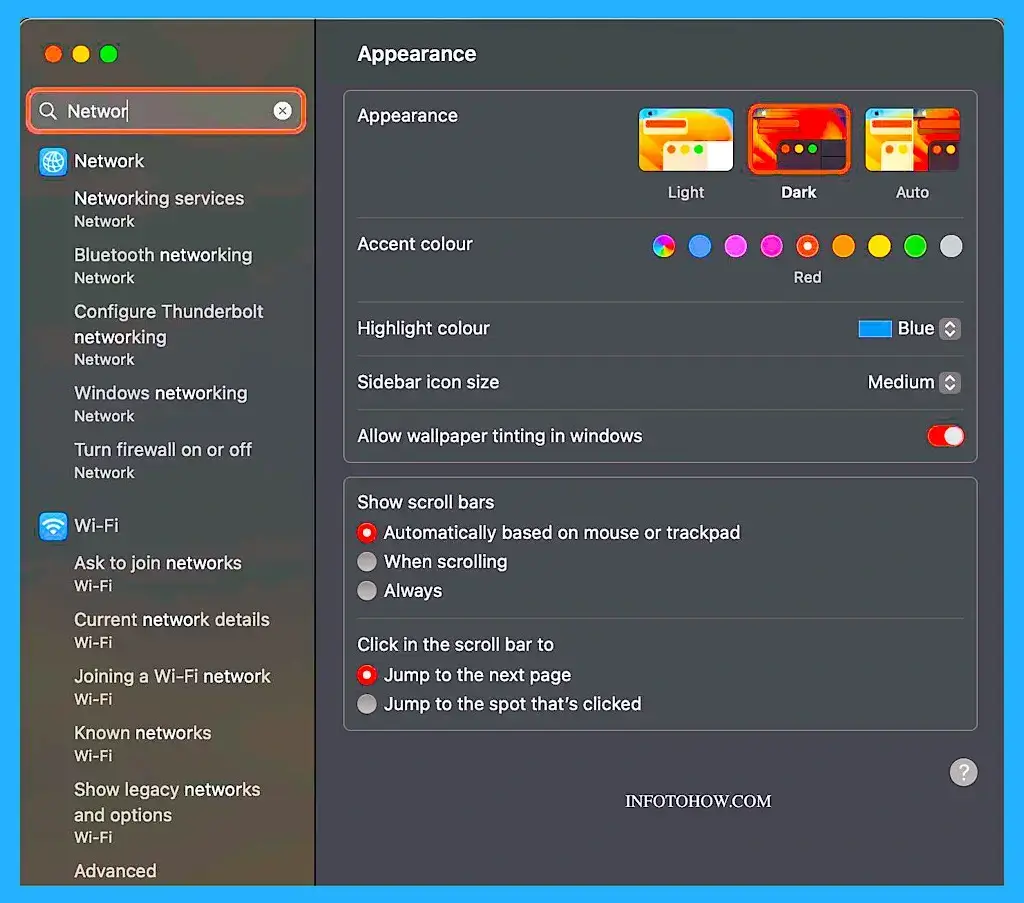 Go to Windows Networking, and you will have all the options like this.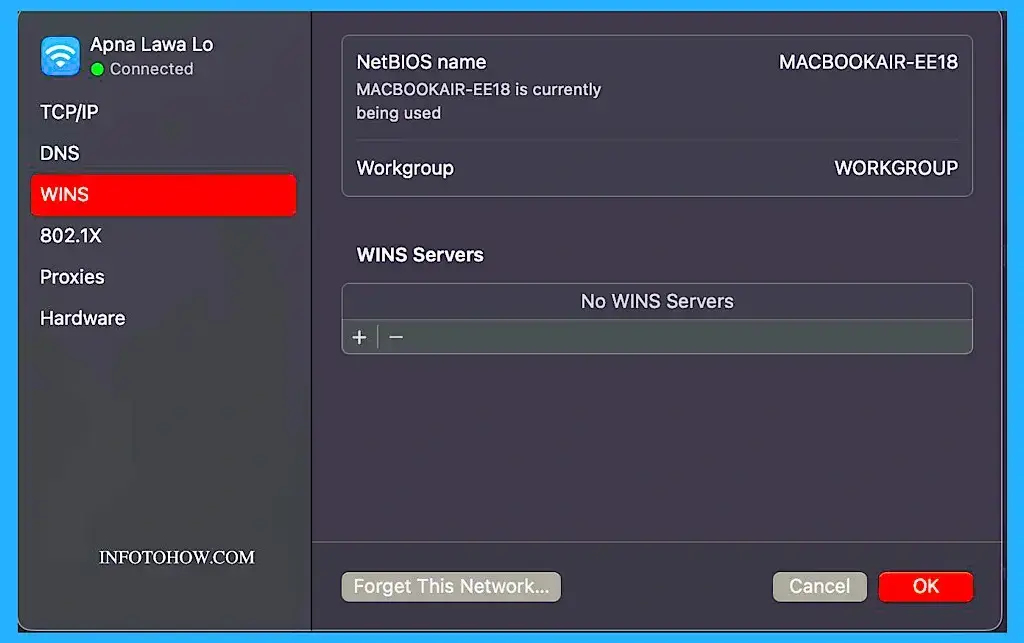 This Window helps you set Proxies, VPN, and even DNS without complications. All you need to do is to change these settings back to normal, and you are good to go!
You can change these settings back to default by yourself, or you may want to contact your service provider. Moreover, if you need help making changes, don't forget to take the help of your internet service provider—or at least the provider of these devices.
Also Check: How To Fix Alexa Error 701?
Fix 9: Try Improving The Signals of Your WIFI:
The entire issue for this Netflix error code Nw-2-5 is because of a slower internet connection.
To prevent that, you need to try some ways to improve that WIFI Speed or signal. To do that, you may want to try the following things.
First, try moving the Router in your home closer to your device, which is playing Netflix. Moreover, if possible, you must keep the device and Router in the same room. That will give a boost to your internet connectivity. And you can watch as much stuff as you want without any interruption.
Second, if the internet speed is slow, it could be due to other devices taking up much of the Internet. In that case, your Netflix application may not work correctly. You must keep your Router a little distance from all the other wireless devices or appliances to fix it. This will definitely improve the issue of slower Internet.
Third, what if you try putting the Router in an open space on your floor? In that way, many high-quality routers perform better if kept in a particular area. It could be a desk or a bookshelf, or any other high ground where it can catch better signals to perform better on the Internet.
Hence, who knows what excellent router speed you could catch if you try all these ways out? And it will not only help you watch your desired stuff on Netflix. Also, you can play games and do more stuff on the Internet. Try these out and rerun Netflix to see if this fixes the issue.
Fix 10: Try Ethernet if WIFI or Router Doesn't Work:
If you are at the end of the article, I suppose you still have a problem with the Netflix code Nw-2-5.
If WIFI is not progressing to help you overcome this problem, you may want to try another internet connection.
Usually, an established Ethernet connection is faster and more reliable than a connection from the Router.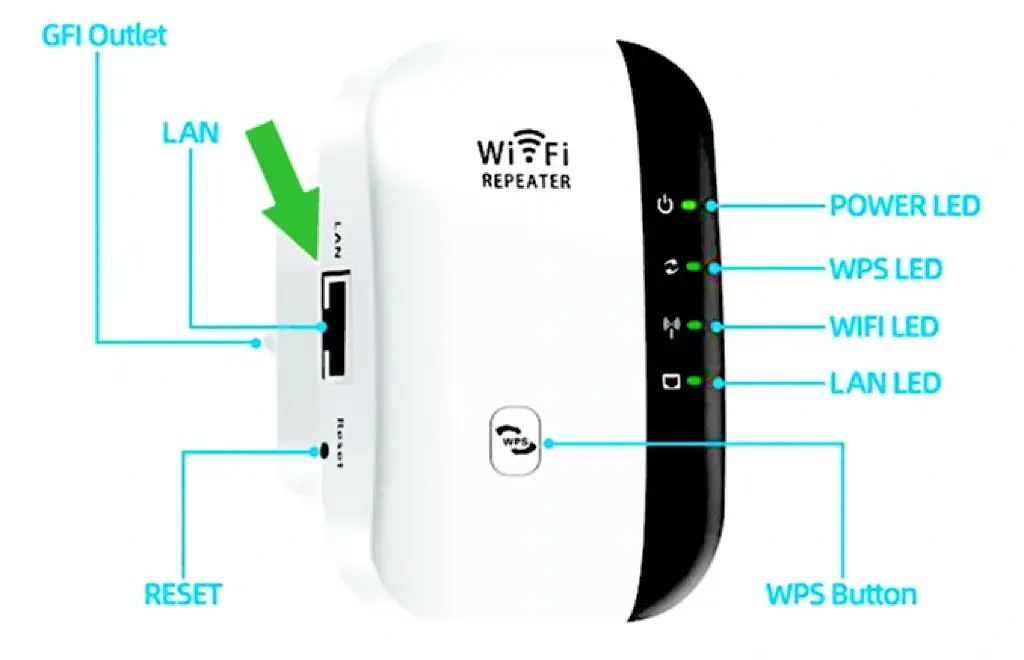 To all that matters, convert your WIFI with an Ethernet Connectivity and check if this solves your issue.
You will need an Ethernet Cable and ports on the device to make this connectivity happen. Do this and try the Netflix app once again. You may find the error gone.
Also Check: How To Fix Xbox Error Code 0x80190190?
Fix 11: Buying Different Devices To Get Maximum Internet Connectivity:
Sometimes, the only problem with your internet connectivity is the device through which that Internet is coming. In that case, you may want to replace it with a new one.
I would suggest you bring the following devices in case you are having trouble with your WIFI and, due to that trouble, your Netflix isn't working. These devices are as follows.
Buy a Roku Stick:
The first thing you can bring to your home for an internet connection is a Roku Stick.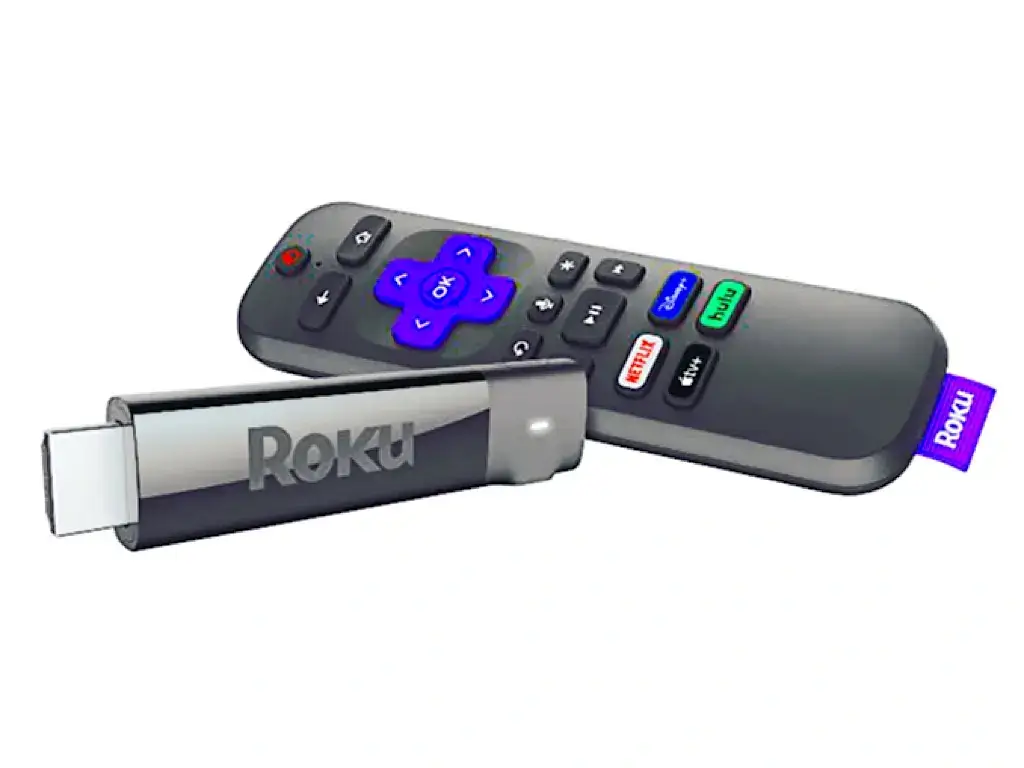 It's a small portable internet router that provides maximum internet connectivity. It doesn't matter whether you are playing games or watching Netflix.
With it, you will never face internet issues, which may cause a specific error like this Nw-2-5 for Netflix.
You can buy this Roku Stick at a reasonable price at any store like Amazon and others.
Buy an Apple Stick:
If Roku Stick isn't available or you don't want to, try having the Apple Stick 4k. With it, you can use as much Internet as you wish.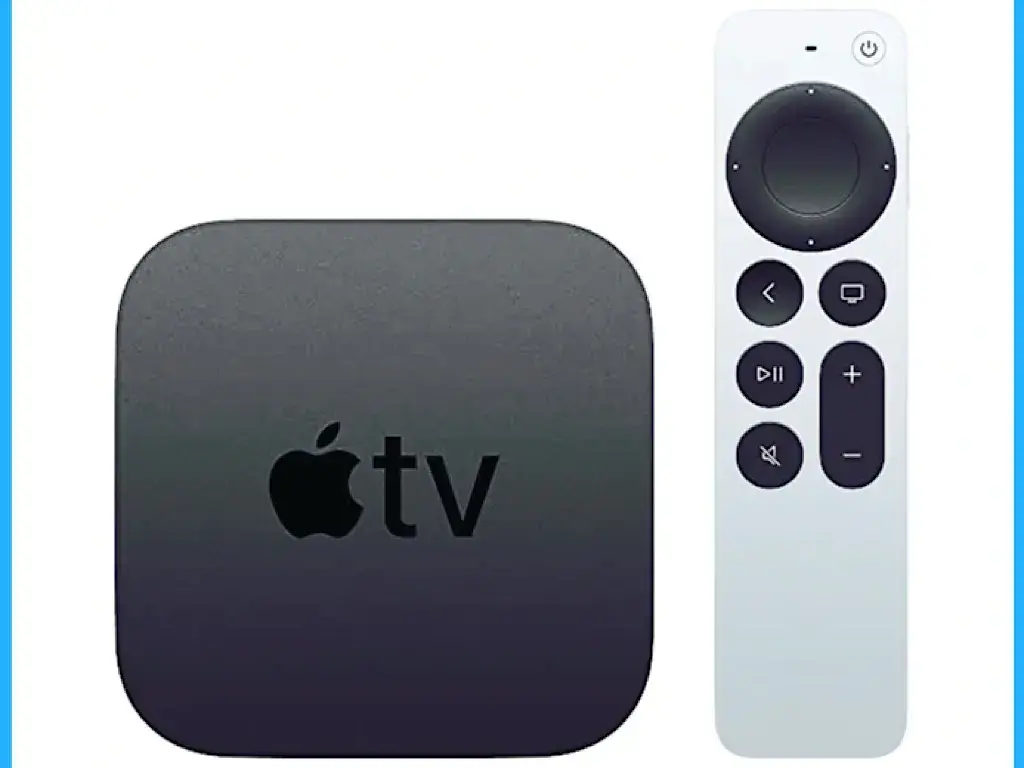 It's another portable device that can help you do seamless streaming without facing any errors on the Internet.
You'll have to spend a bunch of bucks to get this masterpiece for watching or doing online stuff.
You can use this as your primary streaming device to avoid all the blockings on the Internet.
Buy Amazon Fire Stick:
If both options don't match your budget, you must try spending a little money on this Amazon Fire Stick.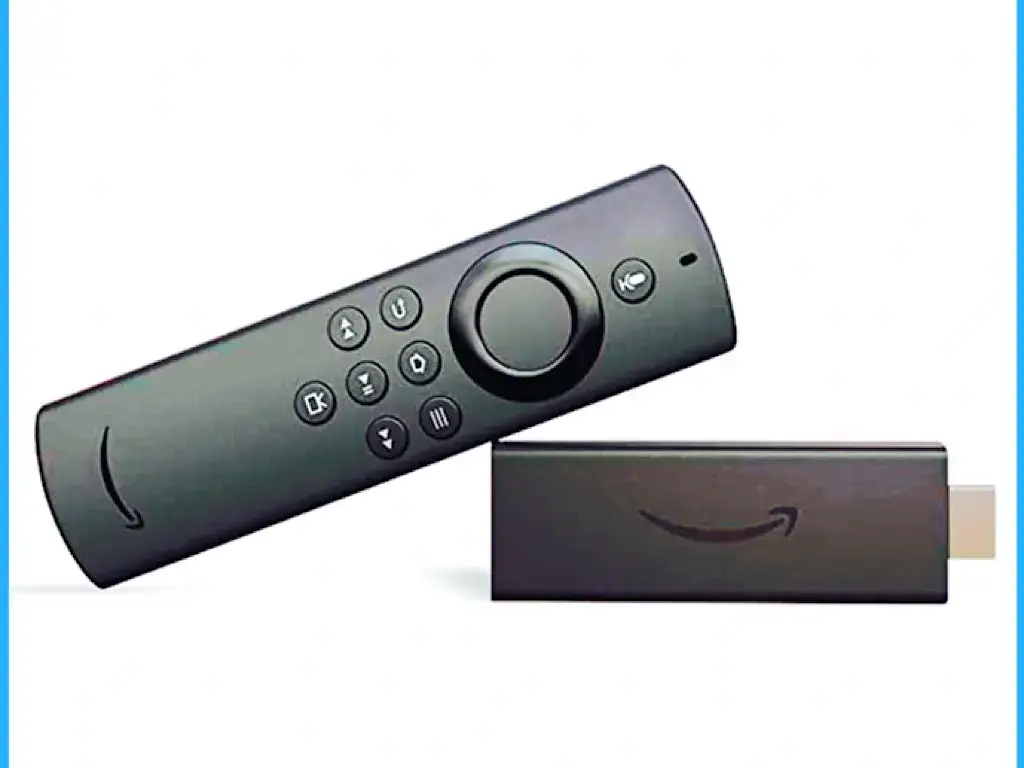 It works the same way, and you can use it as your streaming device for the perfect internet service.
You can have an Amazon Fire Stick and prevent errors like Netflix Error Code Nw-2-5.
In this case, this device or Router will work just fine for you. And you won't have to face many troubles on the Internet while browsing your favorite Tv Shows on Netflix.
Also Check: How To Fix The Paramount Plus Error Code 4200?
Fix 12: What if The Netflix Servers are Down?
In most cases, if you are facing the same Netflix Error Code Nw-2-5 repeatedly, you may not know, but the Netflix Server could be down.
If it is, you won't be able to access the app, no matter how hard you try.
Therefore, make sure you don't face the following message on the screen because if you do, the problem is undoubtedly with the Server of your Netflix app.
Fix 13: Contact Netflix Help Center if the Error Code Still Remains: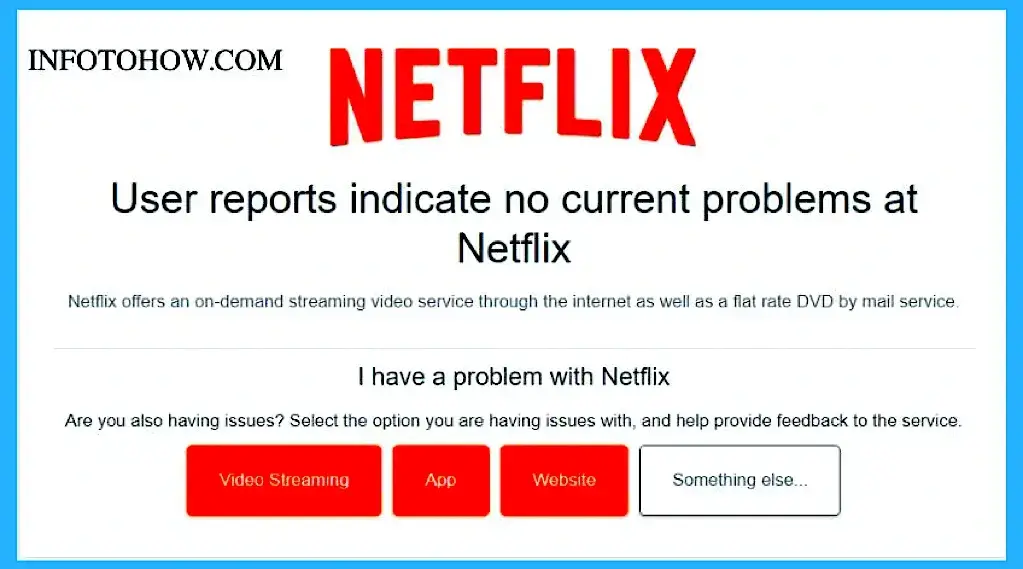 If you cannot do anything about this error, you may want to get it fixed through the Netflix Help Center.

You can contact the Netflix Help team and tell them about your issue. They may provide you with the proper guidance over fixing such an issue.
Hence, these are all the fixings you can apply to fix this Netflix Error Code Nw-2-5.
Also Check: How To Fix Steam Error Code E84 – Step-by-Step Guide
Frequently Asked Questions (FAQs)
What is Error Code Nw-2-5 on Netflix?
Netflix error code NW-2-5 shows up when your device is not connected to the Internet. There could be a problem of slower or poor internet connectivity, and it could be due to a change in the settings of your Modem. Or you may need to perform a hard reset on your Tv. These helpful fixings can get you out of trouble.
Can You Run Netflix With VPN?
It's not usually recommended to use a Netflix app over a VPN, and Netflix doesn't even make it possible. So, if your VPN is turned on and you face a specific error on the screen, you must turn it off. Once it is turned off, the app will start working fine. Netflix and VPN do not have a casual friendship at all.
Do I Need To Buy A New Modem If Error Code Nw-2-5 Doesn't Go Away?
It depends on whether your Modem is still working or providing Internet to other devices. Suppose you have left the Modem on and it isn't giving internet connectivity; changing that device is necessary. That's because, at that time, your Modem has expired.
Also Check: Netflix Mod APK – Features, Advantages And Using Details
Final Thoughts
Overall, these were all the fixings required to fix Netflix error code nw-2-5. You can try these individually and see if this fixes your issue. However, if none of these fixes solve your problem and the error remains, you should contact customer service, and they will help you with an immediate solution. However, thanks for your patience and for reading all this. Your queries and suggestions are welcome. Have a nice day!
Also Check: Best Free Online Movie Streaming Sites For Watching Movies