Why is blogger outreach an excellent approach for link building? How working on blogger outreach can help you collect high-quality backlinks in high quantity? What are the best practices of blogger outreach?
If you are running or want to run an online business, you must know exactly how it is to run a website and when we talk about getting traffic, many of us would prefer to get organic traffic first then do marketing. And while it comes to organic traffic, SEO (Search Engine Optimization) is the whole game to play with.
SEO is the procedure of optimizing the website's content for ranking it on Google's first page. To optimize it, we have to work on content marketing strategies by following Google's ranking factors in which link building plays a vital role.
Acquisition of Backlinks via Blogger Outreach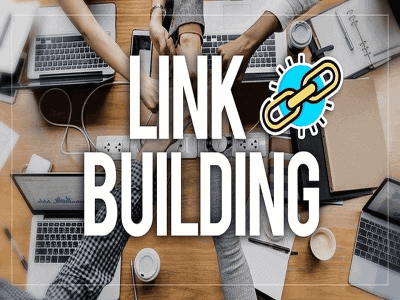 Link building is an amusing content marketing technique in which you acquire inbound links/backlinks from different websites (related to your niche).
These inbound links work as they are referring your website to Google's search engine suggesting the website's content relevance and quality.
That makes your website rank on the first page. But the real task is acquiring the inbound links, which is not a piece of cake.
Blogger outreach is an excellent approach for link building. Working on blogger outreach can help you collect high-quality backlinks in high quantity, which can phenomenally boost your ranking on Google's search engine.
What is Blogger Outreach?
Blogger outreach is a type of content marketing in which you contact the blogger/influencer (who has a large fan-base in your related niche) to convince them to write for your website or publish your written content/blogs on their websites.
The real idea of blogger outreach is to convert their fans into your traffic and acquire high-quality backlinks simultaneously, as you ask them their permission for building backlinks for your website.
How to do Blogger Outreach?

When it comes to doing blogger outreaching and approaching bloggers for it, it can make you go nuts because it is a whole complete tiring practice of finding relevant bloggers related to your niche and convincing them to work with you.
It is something that needs to be planned and then executed wisely and professionally. But here, you will learn all those tricks and tips that can make it easy for you to do blogger outreach.
The root or the key to start your blogger outreach is to create a campaign for it. And for it, you need to work on these steps.
Understand your Goal
Before doing anything for your content marketing, your first step should be to understand your target. You should know what you are trying to promote and why your customers should get that thing which you are promoting. Your goal should be clear and well-researched.
Understand your customers
The main person who can lead your product's failure or success is your customer, so do your best to understand him/her. You should try to solve your customer's problems with your product, and for it. So, you need to know the problems and challenges they are facing? What type of content are they interested in? What are the platforms they use? That makes you more transparent with your goal.
Identify the factors you want to promote
It is crucial to make your mind about what you want to promote, what are pages you want to rank, and what kind of anchor you decide to put. It should be decided how frequently you are going to post and how many links you will collect.
Also Read: Best Affiliate Marketing Programs For New Blogger
Find bloggers relevant to your niche
The most important part of a blogger outreach campaign is finding a relevant influential blogger who relates to your niche and has great fandom/followers/subscribers. And the best tip for maintaining their records is to create a spreadsheet document in which you record your niche related bloggers name, contact, and the numbers of their followers.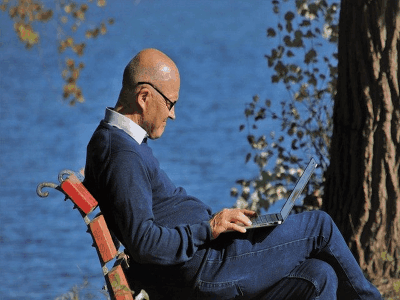 How to find bloggers relevant to your niche?
The best tricks to find them are:
Spying Competitors:
The easiest way to reach your relevant blogger is to spy on your competitors. By spying on them, you can find from where they are getting backlinks, and then you can approach those sites or bloggers to acquire the links. Also, you can do that with the help of different available tools.
Your articles related:
If you are writing your blog, then approach those bloggers with useful resources you mentioned in your article, and it will be the catalyst for your website ranking. You can use different tools to make this process simple.
Search on Google:
You can also find your niche related blogs on Google. As many bloggers are writing about their interests, which can also match with your niche topic; they are ready to write for everyone. Just go to Google and search something like bloggers outreach for "your niche name," You can see the results you were looking for.
. Blog directories:
Another method for searching for influential bloggers is blog directories. Many bloggers list their sites with the help of blog directories so that you can get their contact quickly through it.
Find them on Twitter:
Another trick to finding them is the tweeter. You can search people who have tweeted on the same topic as yours and then reach them out.
Build a relationship with bloggers:
To have friendly relations between you and the blogger can surely help you get high quality and quantity of backlinks. Your way of contacting them and convincing them with your friendly gesture not only can help you collect links but also make your bloggers circle big.
How to build friendly relationship with a blogger?
Follow these tips for building your friendly relationship with a blogger:
Learn and try to understand their nature of content and writing and level of expertise so that you can analyze how to convince them.
Make sure to write engaging and quality content that can appeal to their nature of writing.
Try to first make your impression by linking them to your content.
You can also join their plate forms like Facebook groups or blogging websites and leave comments on their post and content to get their notice.
The emails you send them should be exciting and appealing. Try to make your emails relevant, attracting, engaging and personable, and pleasant. Make sure not to spam them with your emails.
Collect the right contact details
They put so much effort into collecting bloggers' contact information. Still, many of us don't pay enough attention while collecting It; whether the information they have collected is correct or not. Make sure to gather all the contact details of bloggers carefully; so that your previous effort does not go in vain.
Blogger Outreach Best Practices
Here Real Blogger Outreach is summing-up all the best practices in the form of a list so that you can easily practice blogger outreaching.
Do the research, which is analyzing your targeted audience, then set a goal accordingly.
Set rules for it like target niche, moderate site metrics, and fair partnership options.
Set your particular amount of budget and time before reaching out to bloggers.
Work on best quality content, subject lines, and topics.
Use tools for boosting and saving your effort for your outreach process.
Last but not least, don't be afraid to approach bloggers; go and make your first step.
Featured Image by Diggity Marketing from Pixabay
Must Read: 7 Expert SEO Advice To Improve Your Rankings