Business Blogging can improve your SEO to the next level! It's essential to know the best practices. Check our guide on how to do blogging for business like a pro!
Creating a company blog allows you to share excellent knowledge with your audience and build an expert image. Furthermore,  It is a great and effective way to support an SEO strategy, grow the overall page-traffic and ultimately, get more clients. Check these 10 tips that help you support your SEO strategy through blogging for your business.
4 Most Crucial Benefits Of Blogging For Business To Improve Your SEO
Blogging for business helps your brand build authority. If you provide high-quality content that offers valuable information and insight on exciting and important industry topics, you can show the customers your experience and knowledge.
Even if the overall process to build authority in the industry can be time-consuming, the payoff can be quite significant regardless of the business type you run. Posting high-quality content regularly brings measurable benefits to both a health food store or a hairdresser.
Why Is Blogging Good For Your Business?
Building positive customer relationships – comments are an integral part of a blog, allowing easy communication with your audience. If your posts evoke discussions, it is a tremendous opportunity to show a more human face of your company. It also lets you learn more about the needs of your audience, which is crucial for product or service marketing purposes.
Increase website traffic and a higher SERP positioning – as Search Engines appreciates frequently updated sites and long, well-optimized, and exciting content. Improve the reach and recognition of your brand by gaining fans and followers on social media. In the era of social media, it only takes two clicks to share any blog post with a broad group of friends and followers. If you create valuable and useful texts, you increase your chances of being shared.
Increase the chances for a broader presentation of the offer – preparing a tutorial, expert post, or storytelling allows you to weave information about your products and services into the content.
Support a link building strategy – one of the key ranking factors in Google.
Note: This post has some affiliate links. Clicking, visiting, and purchasing through these links will not make you spend extra costs, but I shall earn some commission for some.
10 Tips On How To Do Blogging For Business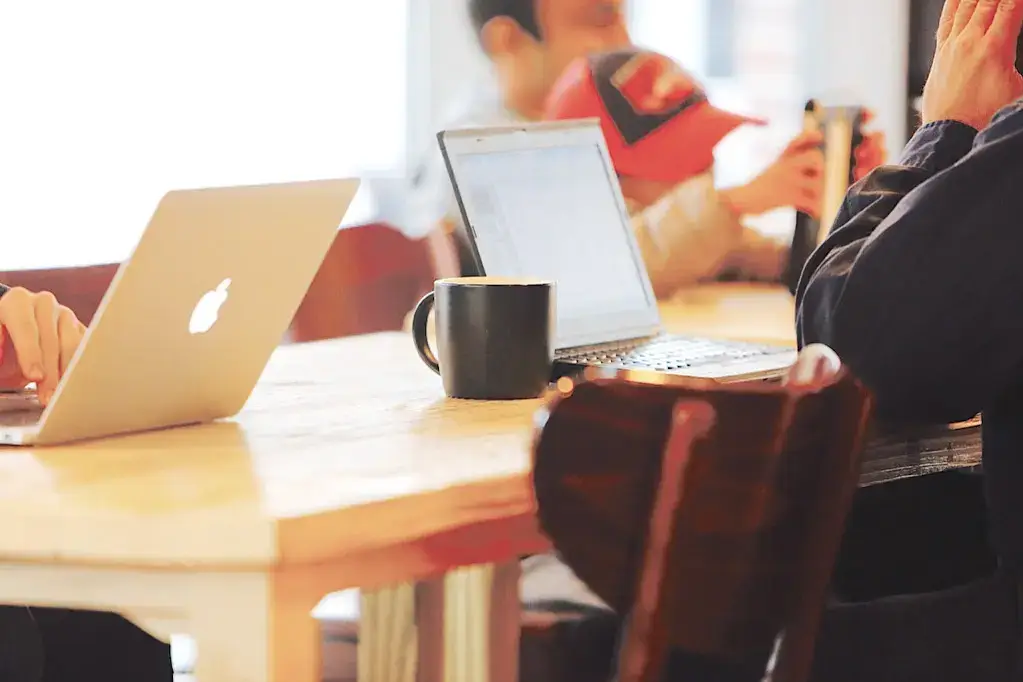 Find out 10 tips on how to do blogging for business for the SEO benefit.
Want to have a company blog that will support SEO, build traffic to your website or online store, and improve conversion rates? Below, you will find 10 tips to create a blog that benefits your SEO strategy.
Search for interesting topics.
Use keywords that align with your business profile.
Pay close attention to the right structure of your blog post – use headings, bolts, and bullets ( for SEO) to make sure your text is eye-catching ( for customers).
Create unique content.
Optimize your blog post for SEO – use attractive meta tags (title, description, alternative descriptions of images).
Perform internal linking strategies.
Develop guest posts and get quality backlinks.
Use content recycling strategy.
Promote your content on Social Media.
Analyze the effectiveness of your blogging for business strategy using free analytics tools.
1. Find A Topic That Might Interest Your Audience
If you want to have a blog that will support your SEO strategy, you must choose the blog topics carefully and try to directly address those particular issues that are of interest to your audience.
How you can do this:
Analyze your competitors content
Check Google-type phrases related to your business into the search engine and check what other keywords Google suggests (you can see it by scrolling down and checking the "related searches".
Use free or paid keyword research tools (Answer the Public, Google Keyword Planner)
A chart from Answer the Public will be very helpful to find topics that might be interesting to readers and popular on Google, which is still related to your business. After typing a specific phrase, you will get the topics typed by Google users related to that keyword phrase.
You can also use paid keyword research tools such as Ahrefs, Moz, Sprout Social, or Buzzsumo.
Ahrefs has an exciting feature called content explorer, which helps discover the new keywords and topics for your future blog posts. A cheaper but also perfect tool that might help get new topic ideas is Ubersuggest from Neil Patel.
2. Don't Forget Always To Optimize Your Content With The Relevant Keywords
When creating a blog post, keyword research is a crucial part of the SEO strategy. They are fundamental if you wish your blog-posts to rank high on SERP and get good traffic and conversion rates.
Optimizing the content for the keywords your customers are searching for is the most crucial aspect of SEO strategy. Fail to do so, and you won't be found. That means no traffic, no sales, and in the end, no money.
Before using keywords, there are several vital elements to keep in mind:
Use keywords naturally – keywords should be unnoticeable to the users but visible to Google's algorithm; avoid keyword stuffing, i.e., loading an enormous number of keywords.
Use keywords related to your business – the perfect keywords possess high traffic and low competition. Nonetheless, they are challenging to find. If you have a new blog, then try to optimize for low hanging fruits keywords.
Use long-tail keywords that are less competitive but give a much higher chance of conversion and building valuable traffic.
Use your main keywords several times within the content, and make sure to place them in strategic places such as head tag H1-H6, image descriptions ( alt-text), meta description, and anchors text in the internal linking.
Keyword tools recommended :
Ubersuggest
Ahrefs
Also Read: Top Keyword Position Checker Tools To Check Your Ranking
3. If You Are Blogging For Business Make Sure Your Content Skyrocket User Engage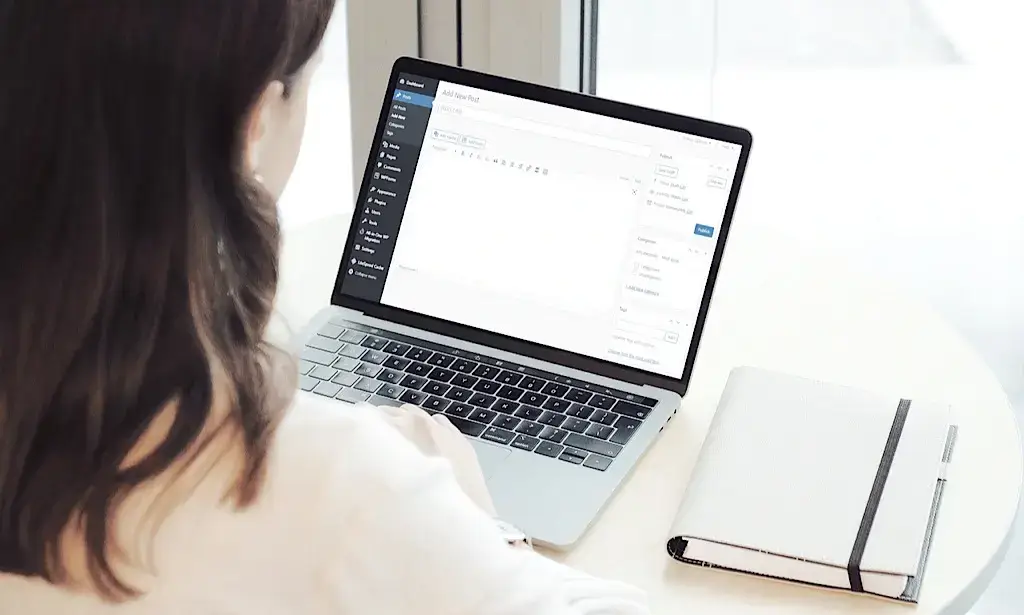 The blog post structure is an element that doesn't directly improve the overall SEO but has a great significant impact on the time a user spends on the site.
If the blog posts are well-structured and SEO-friendly, users will stay longer on your site, thus decreasing the bounce rate.
What should you do to guarantee that your blog posts support SEO and are visually appealing to users and Google's algorithms?
How to make engaging content to capture readers' attention.
Break content up with section headers to make your post easy to scan (H1-H6 header tag).
Practice calls to action to make things easier to find.
Use paragraphs.
Use bold fonts – it is worth highlighting crucial phrases and fragments that have a specific value for the user and may be interesting for them.
Use bullets numbered lists and contact tables.
Make your content visual (add images, graphics, and infographics).
Use clear structures – similar to an upside-down pyramid or cone – always place the essential paragraphs at the top of the post, then gradually drill down with the less important messages.
Also Read: 29 Best SEO Tools To Boost Business Performance
4. Always Create Unique Content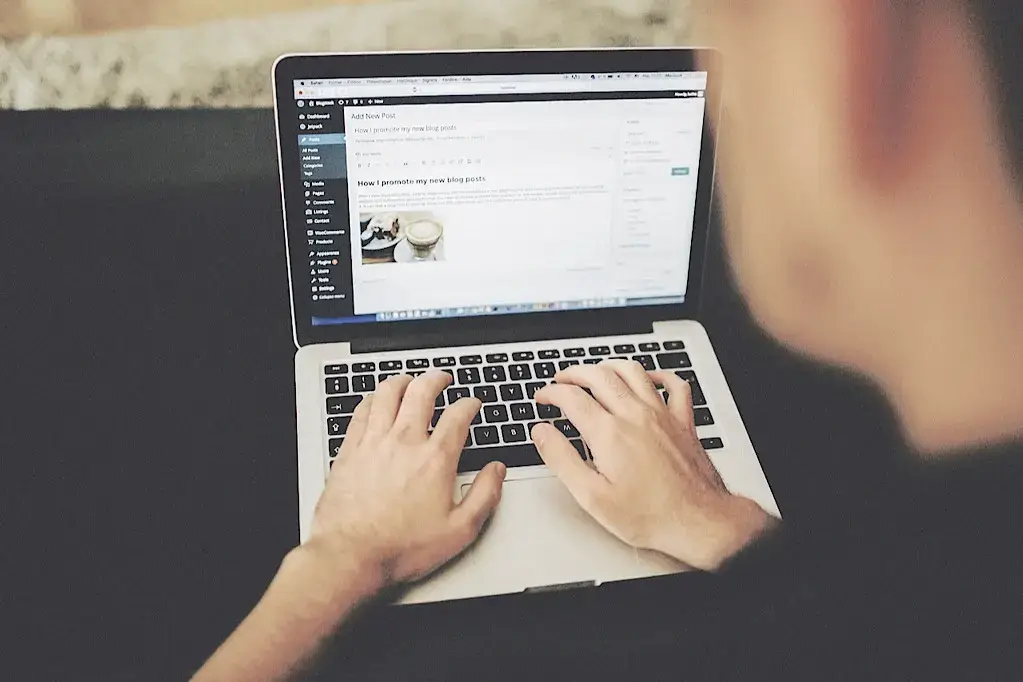 If you want your blog to improve SEO strategies, you must create content that is catchy for the readers and possess your unique style. Of course, Your competitors' blog content may be an inspiration to find some content gap, but retrieve yourself from copying the content and avoid any plagiarism. 
Try to use multiple sources for the research, give your content the unique structure and your reasoning.
Why avoid plagiarism at any cost?
Content duplication can harm your site – Google algorithms can't discern which content is the original one and will probably skip your page when displaying results.
You an write unique contents with the help of Grammarly – Excellent grammar suggestions and unlimited plagiarism checks make it an unique content editing and proofreading tool.
5. Make Content SEO Friendly In Your Business Blog
If you aim to improve your SEO strategy by blogging, you should create content that ranks well with Google and, at the same time, can persuade people.
What elements are essential to optimize within your content for better Google rankings
Meta title – which is displayed in the search results – you should make it catchy and attractive – it is mostly the title that determines whether the user will go to your site or not.
Meta description – which is displayed in the search engine under the title – although Google experts claim that the meta description does not directly impact the SERP position, you should create and optimize it for each blog post. It is a good idea to include calls to action and information that may be relevant to the user.
ALT TEXT images – optimizing them will allow search engine algorithms to understand what lies within the images; the alternative description will also be displayed if, for some reason, the image cannot be shown.
You should also include key phrases in your meta tags. Do it naturally, rather than saturating your meta tags with phrases. ProWritingAid is an excellent tool to make your content to be well-optimized.
Also Read: Grammarly Vs ProWritingAid – Best Proofreading Tools
6. Create And Execute Link Building Strategy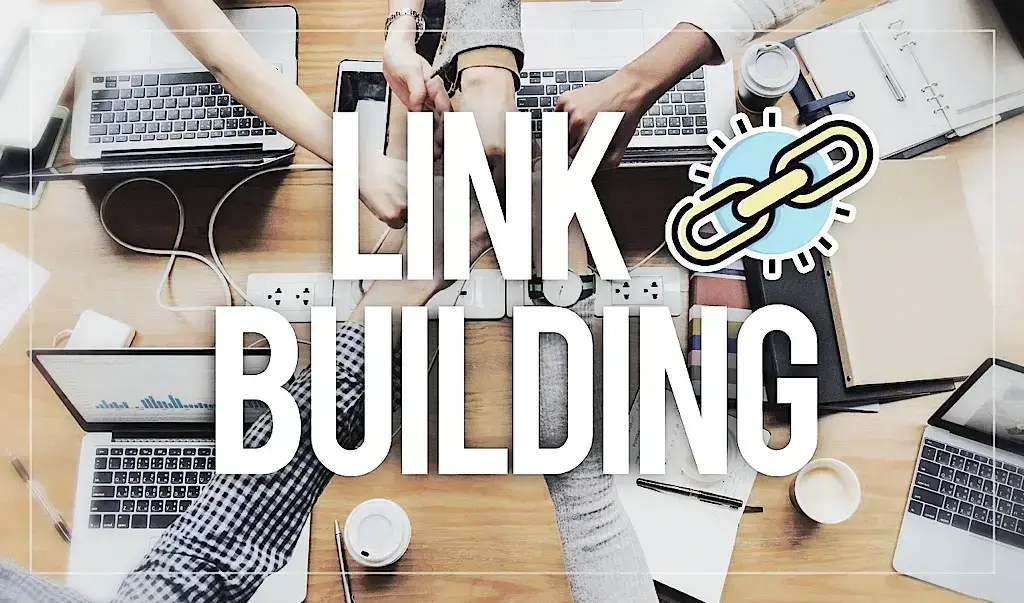 Internal linking connects your content and give Google an idea of the structure of your website.
Marketing wise, Internal linking will allow you to promote products or services over the official commercial pages and within the blog posts in a natural, intuitive way.
How To Properly Use Link Building In Blog Posts, Build Traffic, And Support SEO?
You can create a text where you describe products or services being offered. If you run a store with natural-based cosmetics, then you can create a blog post about sensitive skincare and implement linking to the described products. This strategy not only supports SEO and makes the user stay on your site longer but can also improve your conversion rate.
You may also link to similar blog posts to increase traffic. Remember that you should add valuable links in new articles and link as well old posts to the new ones.
PRO TIP: If you wish to build your site's authority, make sure to acquire quality backlinks to your site.
7. How To Do Guest Posting Or Guest Blogging for Business?
Look for all sorts of opportunities to collaborate in creating guest-posts over different blogs or websites.
Do you run a blog about "developing a limited liability company"?
Write an article and publish it with a backlink (do-follow are the best type) on an informative site about running a business.
Are you writing a blog where you post beauty product reviews?
You may consider cooperating with a cosmetics-drugstore blog. Seek to publish a review on their site and link back to a related blog post on your site. You can publish guest posts on your blog that mentions and refers to (links) other companies or contractors you work with.
The greater the number of such collaborations and the quality of do-follow backlinks you gain, the more you increase your site authority, which has a direct positive impact on the SEO strategy.
You can find quick contents specific to your guest posting needs from DotWriter. Try them to save your precious time and efforts. Their market has hundreds of contents to find the right one for your requirement.
Also Read: How to Write Blog or Guest Posts – Best Editorial Guidelines to Follow
8. Blogging For Business Should Have A Content Recycling Strategy
Do you possess lots of content on your blog but are currently lacking ideas for new content? Use the content you created before! How?
Here is some highlight:
Transform your blog article/product review into a video.
Create a webinar based on a tutorial article.
Refresh an old blog post with new and updated content  – As such, Google's algorithms will reindex it.
Create some infographics using the information found within the company blog article.
Re-share a previously written article on social media and show it to new fans.
Create a PDF guide based on a multimedia presentation.
By implementing content recycling strategies on your company blog, you are supporting the overall SEO strategies. both Google's algorithms and users value diversified content.
Also Read: Must To Have Content Marketing Tools
9. If You Are Blogging For Business, Don't Forget To Promote On Social Media
Do you want to increase traffic to your company blog and thus improving the SEO? Share the blog entries on social media channels. Facebook, LinkedIn, Instagram, Pinterest, and Twitter can be excellent sources of clicks and shares. By doing such, you will increase the reach of your article post and your blog post and increase the number of visits, which should bring you good recognition from google's search algorithm.
Remember to add attractive images or infographics to your Social Media posts. To do that, you can use tools such as Canva or Landscape, which automatically resizes the image to meet the specific social media or blogging platform.
10. Analyze The Effectiveness Of Your Content With Free Analytics Tools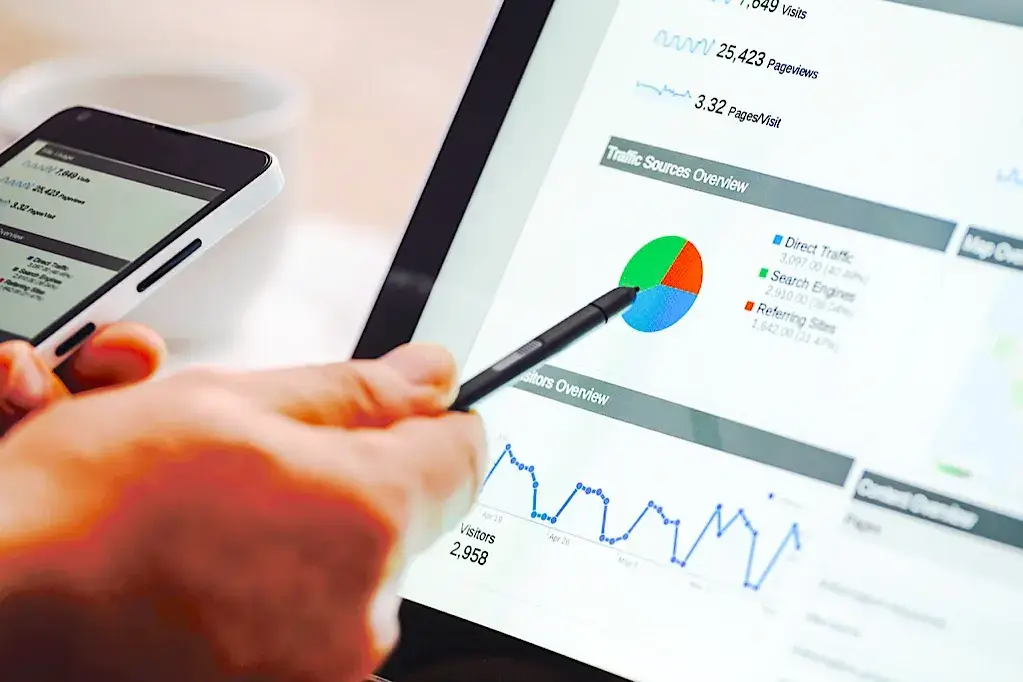 Creating lots of content does not necessarily mean satisfactory results from your SEO campaign. To know if your blog correctly supports the SEO strategy, you should regularly analyze the already published content's effectiveness.
What can you check
Is your site CTR efficient? i.e., the ratio among the number of clicks on the blog article with the number of views in search results
What are the sources of your blog traffic?
What are the total traffic of your site and the traffic of particular blog posts?
What is your blog's conversion rate?
What keywords are you ranking for in SERP? 
Which free tools you can use:
Conclusion
As shown, blogging for business is assuredly a proven and effective way to improve your SEO. Engaging content – tutorials, reports, webinars, podcasts, reviews, or infographics, will allow you to build proper brand authority, increase website traffic, support sales and gain loyal readers and customers.
Furthermore, blogging for business allows you to expand the keywords that you rank for in SERPs. Make sure to follow and implement most or all the tips given within this article. Remember to optimize your content and keep it updated, and as such, you can expect rewarding SEO effects.
Also Check: Content Writing Services For Your Business – 6 Reasons To Invest
Image by LEEROY Agency, StockSnap, Diggity Marketing, Tumisu and Photo Mix