To improve your rankings in SERP and building massive traffic is one of the easiest ways to achieve success in your online business. You can do this by making sure that SEO strategies work for you.
In today's internet-driven world, what if your target audience doesn't find your website? You don't want that to happen. Because if it happens, you are going to miss out on a lot of opportunities. This means to improve your rankings at the top of search results has become more critical than ever. You will generate new leads and improve your possibilities of conversions.
If you are looking for strategies to improve your ranking, you are in the right place. Fortunately, there are a few tricks that you can apply to make sure that you are on the right track. Below are 14 useful SEO tips, strategies and experts advices that can easily make you improve your SERP rankings.
Best SEO Advice To Improve SERP Ranking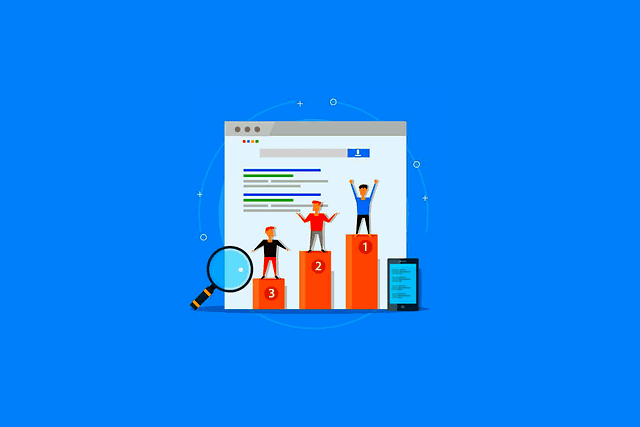 1. Make Your Website Fast – Eliminate Things that Slow the Site Down
Value your users' time. No one likes to wait for a long time, and no one wants to waste their time. If you are unable to value their time, your users will not value your content. Imagine a user visiting your site and leaving it without checking your full content. This will not only lower your ranking, but you will also lose many chances to generate leads. This situation is likely to occur when your page takes a long time to load, or a user doesn't find your content helpful.
Some time back, sites could get away with slow loading, but that is not the case today. The competition is several times more today than it was some time back. Slow speeds on sites tend to frustrate the user experience meaning that they will be frustrated and move on to alternative sites. Slow speeds today tend to kill the traffic that would possibly drive the site to the next level.
Users tend to interpret slow sites as untrustworthy, and they will leave it for other sites. Both search engines and users depend on your website's speed to improve your rankings in SERP. Ensure you remove everything that hinders correct speeds on your website, and keep checking to ensure that speeds are expected. You may need to declutter regularly.
You can enhance the speed of your website using Google PageSpeed, Pingdom, and GTmetrix, etc. Make your website fast because speed also decides to rank in the top search results.
Also Read: The Importance Of Corporate Awards – Best Way To Improve Your Brand's Image?
2. Mobile Indexing First
A mobile version of your site is a must if you want to rank it on the top. Nowadays, people tend to access the internet more on mobile than desktop. The mobile version of sites attracts more traffic in comparison to other devices.
Ensure that your website doesn't take more time to load on mobile devices. You have to ensure that your website is easy to use on small screens too. Having a mobile-friendly website will make you rise in value for search engines as well.
Also Read: Most Common Types Of Digital Marketing You Can Use To Promote Your Brand
3. Link Your Page to Other Pages on Your Site
Directing your users to another page on your website using links will work to guide them through your site. If you don't use internal links on your page, it will limit your users to one page only, which is a lousy way to organize information.
Internal links help search engines to recognize the subject or theme of your page. Search engines look for sites that provide value to users. Internal links in your blog posts will direct your users to relevant content and information while allowing search engines to understand what's on your site.
Also Read: Ways to improve your content marketing strategy
4. Link with Other Sites
One of the quickest ways to enhance your SEO practices is to include links in your content. Invest in a genuine link building agency if you are unsure of how to do it. Expert bloggers and content builders understand that link building is a crucial part of success in this industry. Your SEO strategies have a better chance of becoming a success when you invest in the right links.
Only use content that is useful and relevant to your site when linking. Doing this can help drive people to your site more because they can trust the content you post and find verifiable data to back up any claims. Reputable sites and references can quickly boost trust and increase traffic to your site, especially on matters requiring proper verification.
Also Read: Ways To Improve Your Content Marketing Strategy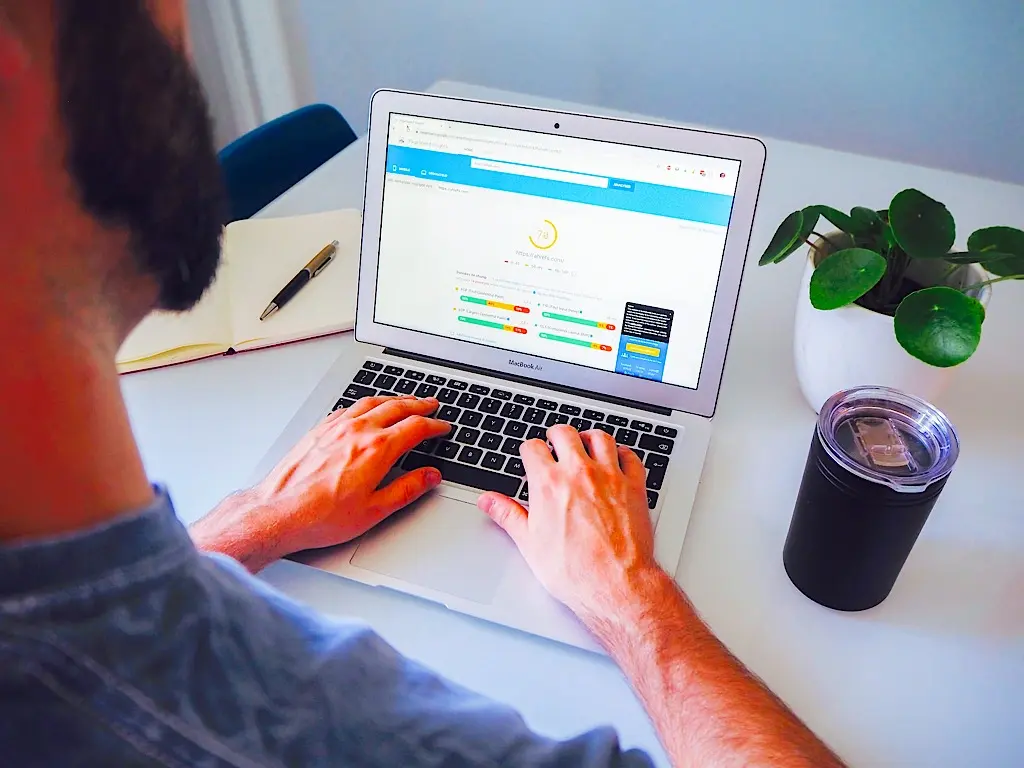 5. Keywords are The Key to Improve SERP Ranking
Conduct in-depth research on real estate keywords. Brainstorming will help you here. Go for the keywords your users are likely to use to search for your content. You can also use tools such as Google Keyword Planner to find relevant keywords.
Relevance is a critical component that helps to rank your website on Google. You have to make sure that the keywords in your content match user requirements. Go for keyword phrases that have two or three words.
It's important to periodically review these keywords to make sure your keywords and content are still relevant to your users.
Also Read: 10 Tips On How To Improve SEO By Blogging For Business In 2021
6. Improve SERP Ranking Focusing on Engaging the Audience
Unfortunately, most people are going back to the old SEO technique where the focus was majorly on keywords instead of content that works for the users.
Do not focus on keywords that are meant to drive traffic to the site only. The information you write should be useful and relevant to readers more before it is even useful for search engines.
Forget about the easy and direct manipulation of search engines. Instead, put the reader first. If the content you write intends to work as an effective marketing strategy, you should put the end-user in mind first.
Surprisingly, when you write for audiences, you will also automatically can improve SERP ranking well and attract search engines. Using keywords should happen strategically.
Keywords are crucial for any SEO campaign to work but remember that inappropriate use or misuse of keywords will push the campaign to fail. Make sure your search is as specific as possible and that it sounds more conversational than marketing. It is easier to think about what you are likely to search online when looking for particular content.
Also Read: 10 Ways To Quickly Improve Academic Essay Writing Skills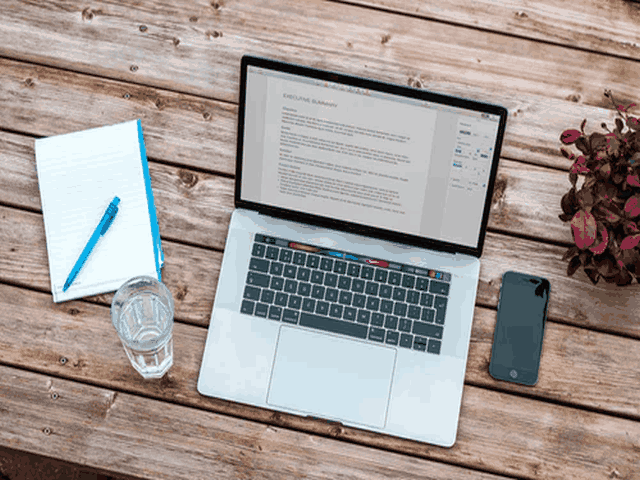 7. Focus on Local Content
Search engines also focus on specialized content, which includes information like neighborhoods, cities, and landmarks. In real estate, it becomes even more crucial to focus on this kind of content.
It will provide valuable and relevant information to users and make your website rank high in search results.
Also Read: 5 Recommended Online Paraphrasing Tools – Best Tools To Help In Article Writing (Free/Paid)
8. Focus on Quality as well as Quantity
Create great content for your users. It would help if you focused on meeting the needs of your users—your content should be a solution to their problems and challenges. Suppose a user is looking for some information regarding a particular topic; if he visits your site and doesn't get it, he will leave your website and move to another.
It's your responsibility to understand what your users want and give them engaging content. Once users become satisfied with your content, they are likely to visit again in the future.
Try to keep the language of your content accessible and understandable. Valuable content keeps the user engaged on your website, which will ultimately improve your rankings and online presence.
Also Read: 8 On-Page SEO Tips to Top the SERPs
9. Work on Your Link Profile to Improve SERP Ranking
Any site that has a great link profile will quickly get a reward from Google. What this means is that you should focus on attracting other sites to link to your content. It can quickly happen when you produce high-quality content that is both engaging and easy to share on social media.
Invest a reasonable amount of time and resources in developing useful content that other bloggers and content creators online easily link to. It is not about posting numerous blog posts but having helpful content that gets you the right attention and positive milestones. Moreover, content will improve your rankings in SERP.
Also Read: What Is A Sitemap And How Does It Improve Your SEO?
10. Your Web Analytics should Be From the Start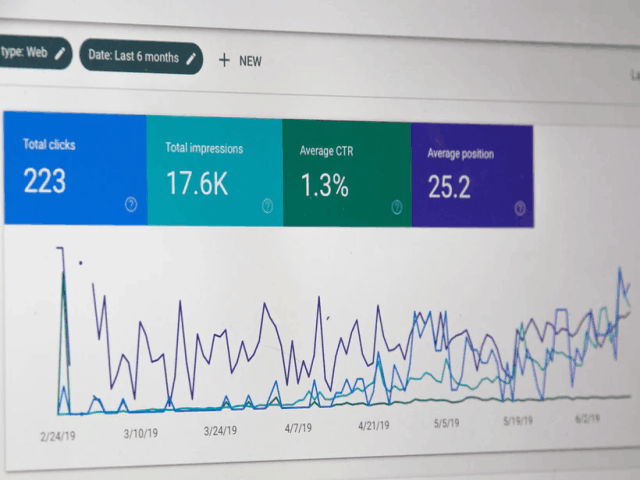 Once you are clear about your SEO goals, your next move should be to develop tracking software that lets you know the things that work and those that do not.
Fortunately, there are several private options to check out for including Google Analytics and Google Search Console, both reliable and trustworthy.
Search the internet for tools that are perfect for you and use them from the beginning. Monitoring your SEO progress is crucial if you intend to be successful and avoid wasting precious time.
Also Read: Do You Need To Hire A Digital Marketing Agency? Here Is The Top Answer
11. Use the Power of Social Networks
Social networks play an essential role in real estate businesses. Even if your content is excellent and valuable, you should use social media networks to direct people to your page because it will improve your rankings in SERP and online visibility. You can win the confidence of your users by delivering value to them using social networks such as Instagram, Twitter, etc.
In this way, more people will visit your website. It will also help you to connect with your target audience and drive customers.
Also Read: How Can The Best SEO Rank Tracker SpySERP Simplify Your Job?
12. Meta Descriptions Should be a Priority
A great SEO strategy involves the use of meta-descriptions. Every page should have a well-written meta-description to help viewers click on your page. Make sure the content is catchy and useful to trigger the interest of the readers.
Be cautious about how you write the meta-descriptions and keep off from shortcuts resulting from content duplication. Duplicating content is not sustainable and may interfere with both user experience and to improve your SERP rankings. Please do not assume that because the penalties are not immediate makes it safe for you.
Also Read: Why Meta Tag Descriptions Are Important In On-Page SEO
13. Stick With Usable and Readable URLs
Do not pick any URL just because you can. Instead, focus on URLs that readers can understand and read with ease. Note that if your readers struggle to understand the URL, search engines will also have difficulty interpreting them. Even when the URL is long, make sure it is easy to read and understand.
Remember that search engines will follow users and how they behave has a lot to do with the results you get. Search spiders depend on the human guidance they bring to improve your SERP rankings. The best URLs are simple because they have 2 to 4 words in them. This simple technique ensures that the URL is unique and easy to type, not forgetting that it becomes search-engine friendly.
Also Read: Search Rankings And Why They Can Be So Volatile
Final Thoughts
If you are dedicated individual, then you can boost your site and improve your rankings positively if they observe the basic requirements of successful SEO. One of the most important things is to ensure the content is useful and authentic, which means that there should be no duplication or copying of content.
In the digital era, a company's online presence is essential. Your business is invisible if you have no digital presence. By having an SEO-optimized real estate website, you will attract new leads and business opportunities 24/7.
Focus on keeping the content original at all times. Use the right tools to help you achieve your objectives, and maintain an open mind because things keep changing in this industry. Above everything else, make sure to always write for the audience, and everything else will fall in place.
Moreover, the role of social media cannot be ignored. Almost half of the world's population is on social media, which means more opportunities for you to convert your digital audience into your customers.
Must Read:
---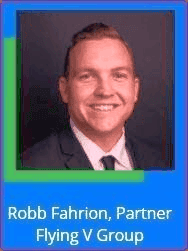 Author Bio: Robb Fahrion is a Co-Founder as well as Partner of Flying V Group. He is diligent about helping businesses grow by employing the power of the internet. Robb likes writing about digital marketing, supporting his clients to turn their dreams into reality. Also, he is a HUGE Mike Trout fan. He graduated from Chapman University in Orange, CA, and currently resides in Costa Mesa, CA.
Featured Image by Myriam Jessier