Business includes many factors, operations, queries, marketing, and more. And, managing all these is not an easy task. Sometimes, handling all processes at one one-time can be difficult, as your business could collapse before starting. Here comes the point when you need professional business management software which helps you carry out business operations of specific fields.
This article will introduce you to the best business management software that will help you navigate your business flow in the right direction. Each mentioned business management software suits its goal, such as customer support, inventory management, recruitment, CRM, etc. Make sure to choose the perfect software that would ease your business operations. So, without further ado, let's dive straight into it.
Best Business Management Software 2023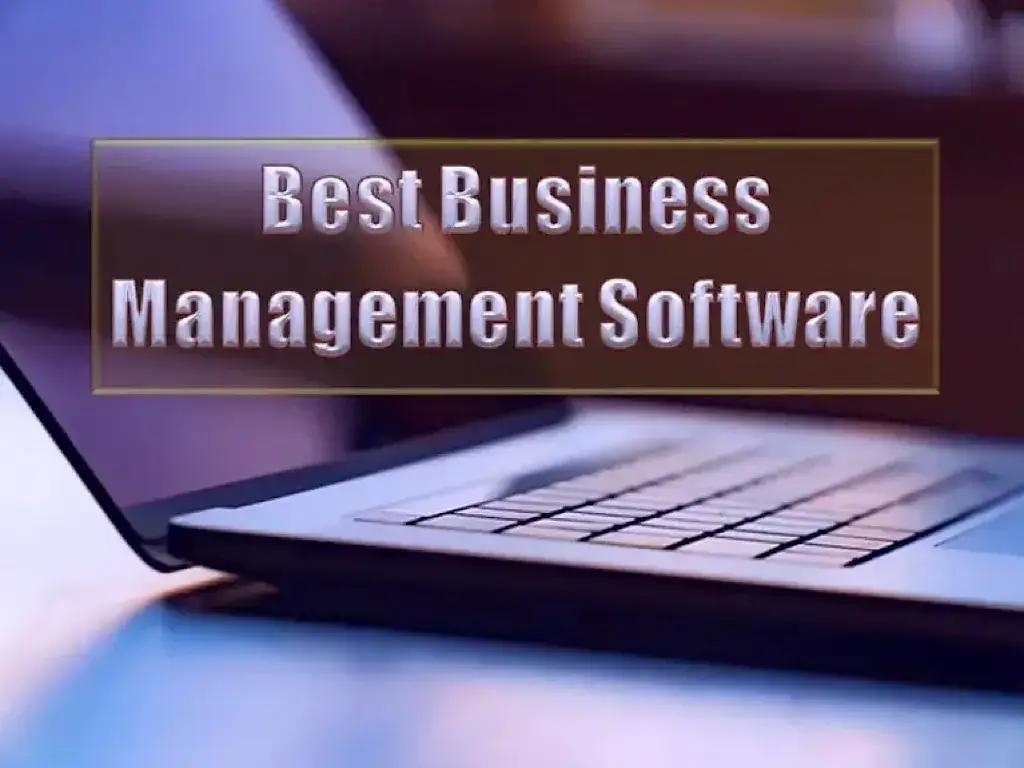 nTask
Business Purpose: Project Management Software

An effective project management tool is essential for establishing spotless business management. Don't worry; we have also the solution. nTask is an ideal suit for you that offers many features to complete your business project hassle-free.
nTask offers powerful native modules which help you solve multiple queries related to your project completion. It is a single platform that also lets you plan, collaborate, and analyze your project in the software itself. Following listed are some of the unique features that nTask offers. These features will be helpful to you during every stage of your project development cycle.
Top Features:
It offers a systematic workflow that allows you to add things during the project
You can set a task for your team members
Automatically repeats tasks according to your preferences
Meeting monitor solution will help you to manage the details of your meetings more accurately
Monitor your project performance
Create effective CRM with nTask Custom Fields
Pricing Plan:
Free Plan – Includes unlimited tasks, unlimited meetings, timesheet reporting, and unlimited workspace
Premium Plan – Includes unlimited projects and Gantt charts, starting at $3
Business Plan – Includes unlimited risk management and Custom Fields, starting at $8
Also Read: 5 Reasons Why Business Management Software Is Vital?
Slack
Business Purpose: Team Communication Software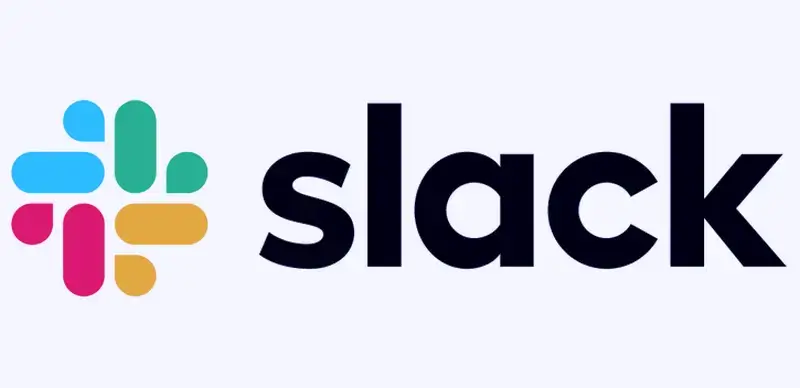 Internal communication between team members is crucial as all the members work on the same plan. Slack is needed where team collaboration takes place. Because, you don't like any miscommunication amongst your employees or data leakage at any phase of your business. Therefore, you should appoint Slack as your team collaboration tool.
Slack takes care of everything from onboarding employees to sharing a critical file or rescheduling meetings with the client. Slack delivers multiple combined features that make communication flow faster and more accurate. Besides this, here are some of the exciting features of Slack:
Top Features:
Offers specific channels for projects and teams
Compatible with the third-party integration
Smart Search Button for instant access to the information
Customized availability status
In-app notifications
Pricing Plan:
Free plan
Paid plan, starting at $6.67
Also Check: The Importance Of Transportation Management Software In Business
FreshBooks
Business Purpose: Financial Management Software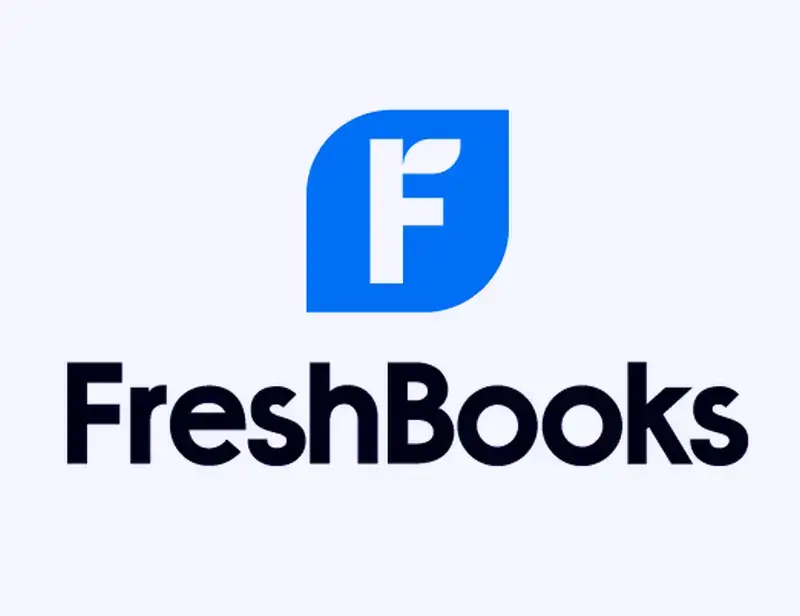 FreshBooks is one of the most popular financial management software, mainly recognized for its accounting and invoicing facilities. It is also considered the best small business management software that comes with unique accounting features. Besides, this tool also facilitates users with reliable solutions for generating invoices, checking expenses, and many more.
Apart from this, FreshBooks also offers project management in which it will provide a set of features to handle project-related tasks. Following are some of the critical parts of FreshBooks. Take a look!
Top Features:
Payment tracking
Invoice management
Time tracking
Cost analysis
Dashboards
Accounting Information
Chat
Customized team permission
Pricing Plan:
Paid plan available, starting from $15 per month:
All Plans offers 30 days of the free trial
Also Check: Top 12 Best Project Management Software for the Businesses to Use
Gmail
Business Purpose: Email Service Software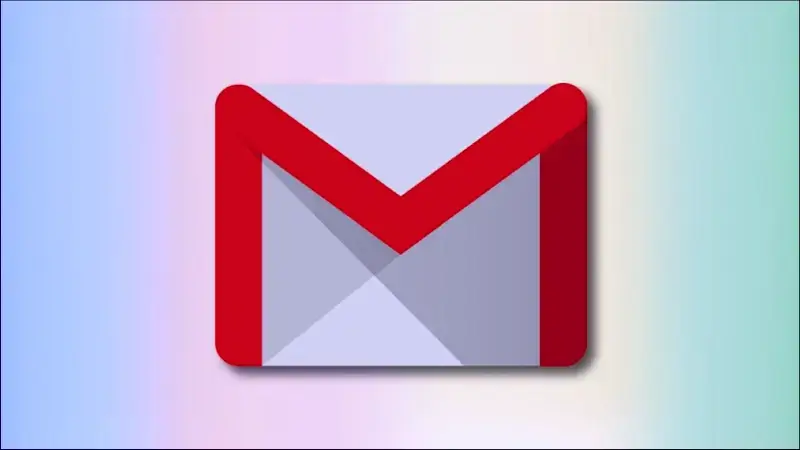 Gmail is one of the most choice email services. Because, we know the importance of email, and it acts as the preceding way of communication in any online business. Company-client or consumer, email is how to communicate and solve customer queries. Hence, email is crucial in establishing a robust business management system.
Gmail is also an easy-to-use application and offers many exciting features, and Gmail is a default email service for every person. As most of us use Gmail, we briefly point out some standard features like automatic detection of junk files, inbox management, Social promotions, email categorization, and many more. Following are some more features of Gmail that you may not know.
Top Features:
Spam filtering
Video chat
Search bar
Robust sync with third-party application
Multiple language support
Offline access
Free storage
Instant messaging
Conversation thread
Email categorization
Virus and malware detection
Pricing Plan:
Free for personal use
The business plan starts at 15$ per month and has a 14-day free trial
Also Check: 9 Benefits of Using ERP Software for Your Business
Bitrix24
Business Purpose: CRM Software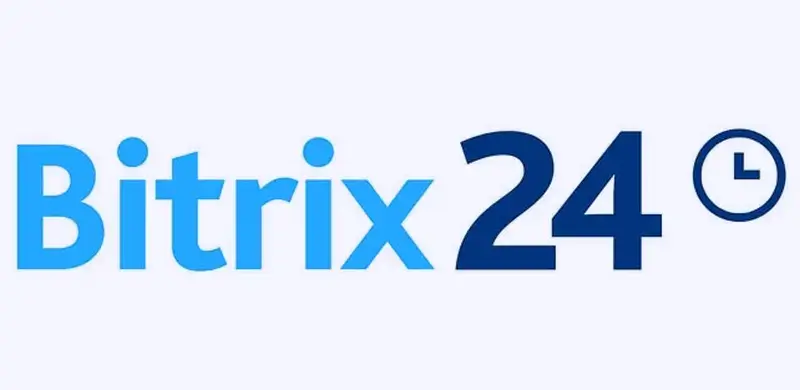 Bitrix24 would be a perfect option for you if you are looking for something that offers CRM and also can do task management. Bitrix24 offers task management, document management, team collaboration, and primary CRM software.
The Bitrix24 free version offers small-sized businesses client management and marketing automation capabilities. So, you can get customer relationship management and email marketing features with additional money. Here is the list of some critical features of Bitrix24
Top Features:
Lead management
Third-party application integration
CRM pipeline management
Invoicing
Customer contact center
Email marketing
Sales reports
Task management
Pricing Plan:
Free plans available
Paid plans start from $35
Full-featured CRM software available at $69/month
Also Check: Why Recruitment Software Is Essential For A Successful Business?
Troop Messenger
Business Purpose: Team Communication and Collaboration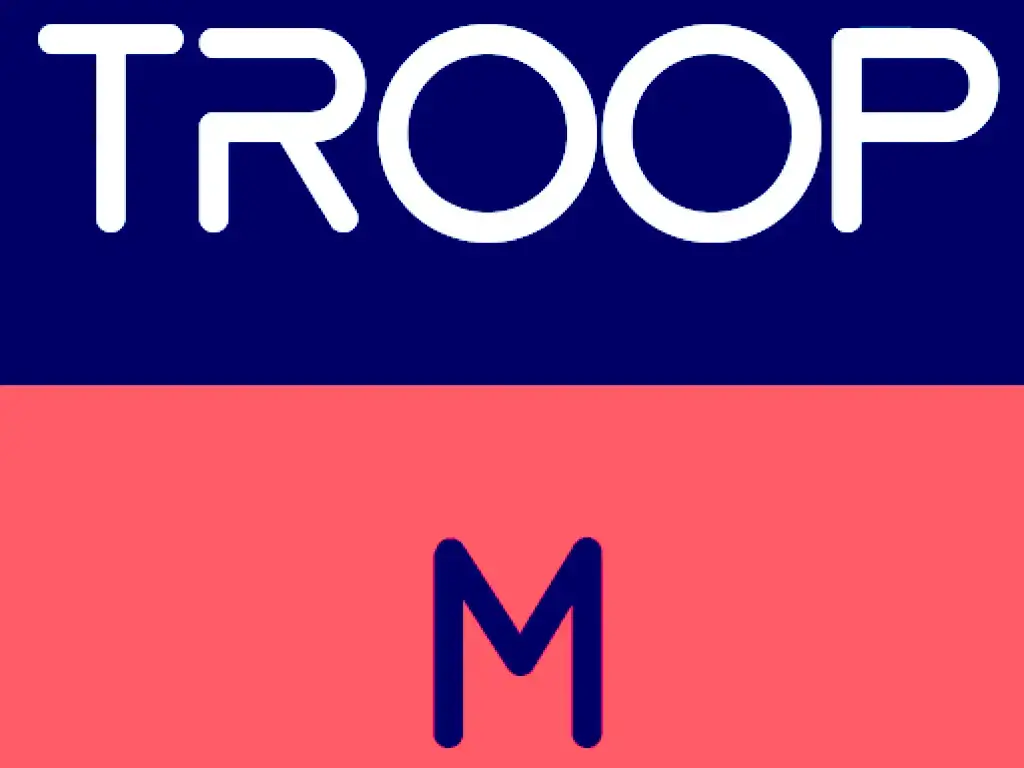 An effective internal communication tool is much needed for cross-functional teams to let the employees exchange their work conversations. And Troop Messenger is the ideal software for business management that helps them meet, chat, call, and collaborate across its diverse variants of Windows, Linux, Web, Android, and iOS-powered devices from anywhere, anytime.
Using Troop Messenger, you can send a direct message, collaborate within group chat and calls, write and edit code within a group call, send a single message to bulk users and groups without creating a group, etc. Furthermore, it enhances your work productivity with time-saving features that help you filter images, videos, text files, URLs, and flagged messages in the chat area. Here are some of the widely used features of Troop Messenger:
Top Features:
Group chats for projects and teams
Chat area filters
Voice-video conferencing with Jointly-code editor
Bulk user messaging using Forkout
Code Snippet
Apps from Zapier Integrations
Audio Message
Themes and Wallpaper
Guest user collaboration
Message-right-click-menu-actions and more.
Pricing Plan:
7-day free trial
Premium – $2.5 per user/per month
Enterprise – $5 per user per month
Also Check: 9 Useful Software And Technology For A Fashion Business
Intercom
Business Purpose: Customer Support Software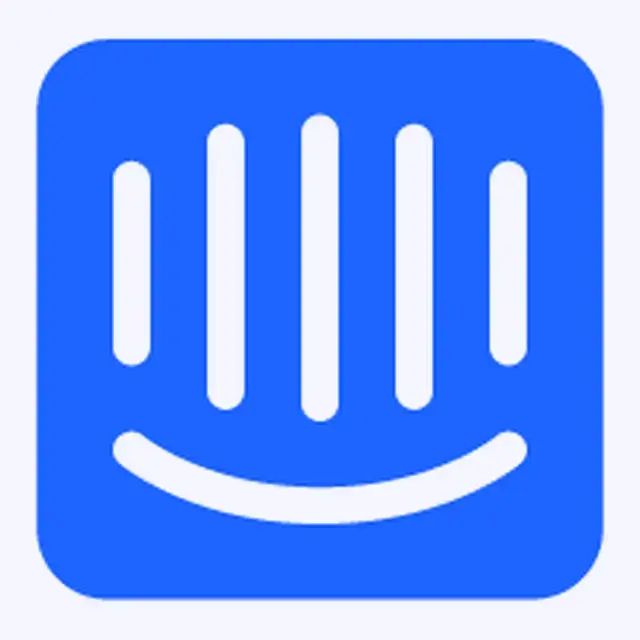 Intercom is a proactive customer support system is one of the critical elements that decide the fate of your business. As long as you can solve your customers' queries and offer them possible solutions, you can maintain a stable company-client relationship. Here is the perfect customer support tool: Intercom, which will help you automate the communication with your customers.
This tool also allows you to manage and track customer requests using a single platform. Mentioned below are some other key features that you will get with Intercom.
Top Features:
Real-time performance tracking
Live user data
Live chat
Third-party app integration
Behavior activated message
Email campaign creation
Instant message
Customer profile
Customer segmentation
Pricing Plan:
Offers paid plan which starts from $136/month
All the plan offers 14 days of the free trial
Also Check: Using Advanced Software Solutions To Manage Your Property Business
BambooHR
Business Purpose: Business Recruitment Software

BambooHR is a fully functional employee management tool that helps companies recruit the best candidates and helps find professionals in a specific field. Also, this software is an HR Tool to manage employees' profiles.
You will be able to manage your employees according to their performance metrics.
The software manages employee profiles through a frequently updated cloud database. So, the most beautiful thing about this software is that it reduces the efforts of putting employee documents in cupboards. Also, you can manage everything digitally on a single platform. With just a few clicks, you can restore the data of any employee. Apart from this, you can set permission levels for various activities associated with the employees.
Top Features:
Offers reporting metrics
Standard equal employment possibility reports
Ability to add multiple permission levels to the employees
3rd party benefits, medical plans
Performance tracking
Employees activity summary
New applicant tracking system
Pricing Plan:
The basic plan, starting at $99/month
To customize the plan, you need to ask the company's representative
Also Check: Payroll Software on Cloud: Benefits & Uses
Inflow
Business Purpose: Inventory Management Software

As the name proposes, Inflow primarily does the requirements of stock management who wish to get by with a quick response software; that can store and recover warehousing-related data in a hurry. So, we accept that Inflow is a perfect addition to medium and entrepreneurs who have been watching out for inventory management.
Stock management is also considered an art in light of the few difficulties required to grow. When you have limited items in your warehouse, it is easy to track your inventory.
You can quickly tell how much or how many are left on your list. However, managing the same will be tedious when a product's demands spike. When Inflow comes in handy, the following are some of the critical features of this inventory management software.
Top Features:
Inventory management through RFID tracking
Integration with different barcode style
Inventory optimization
Sales and demands chart
Sales vs. break-even point analysis
Customer purchase history
Order tracking
Customer monitoring
Pricing Plan:
Offers one-time price of $399 per license
Premium edition comes with $799 for medium and large scale enterprises
Also Read: How Is Asset Management Software Beneficial For Cost And Time?
TeamGantt
Business Purpose: Business Resource Planning Software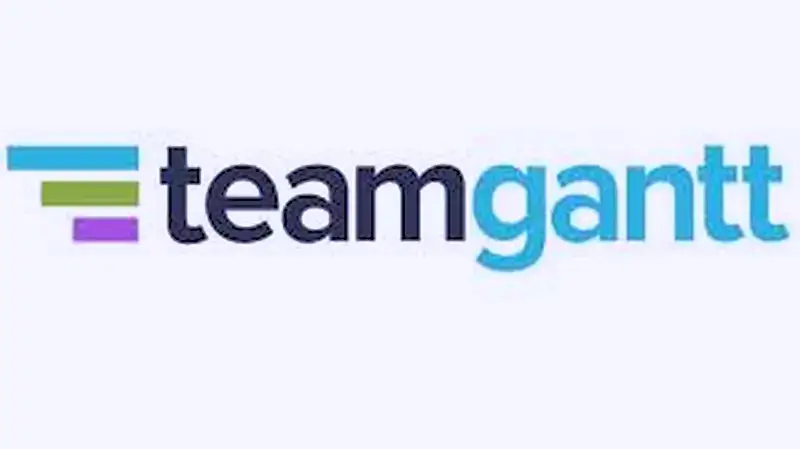 An unmatched business resource planning software. Yes, when it comes to resource planning, nothing can come close to the classic Gantt chart. TeamGantt has come up with a similar concept. This software facilitates the Gantt chart for resource planning and project scheduling.
The best highlight of TeamGantt is the drag and drop functionality which allows you to edit changes as per the project schedule. With this software, you can allot as many tasks to the team members, and besides; you can mention work hours for the specific tasks. Discussed below are some of the critical features of TeamGantt; so, this is exactly what you are looking for!
Top Features:
Drag and drop functionality
Gantt charts
Smart filters
Numerous customizable task view
Workload view by task/hour
Task dependencies
Resource availability tab
Task assignment to different team members
Planned timeline. Vs. actual timeline viewer
Pricing Plan:
Offers free and paid subscription plans
Paid plan starts from $49.75 per month for five members of the team
Also Check: How To Buy The Best Construction Organization Software For Business?
Conclusion
We expect this post will help you find the best business management software you can use for your business and achieve higher growth. Tell us which tool you found interesting? So, what do you think about this article? Do share your views in the comment section below.
Also Check: Auto Claims Management Software – Everything You Need To Know About
Featured Image by Geordie Strike
---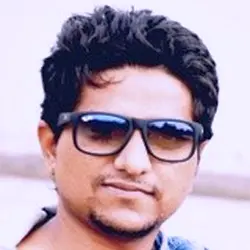 About Author: Ankit Thakor is a marketer by profession and a football player by passion. He is also a Saas Marketing Specialist at SoftwareWorld, and he specializes in using compelling content to grab consumer dollars for world-class SaaS brands. Contact here: Twitter, LinkedIn and Quora.