To find the best employees for a company, that company must undergo a recruitment process. This means they will actively search for people with the desired qualifications for the position they are trying to fill. This process can be difficult and time-consuming, but finding the most qualified individuals for the job is essential. Sometimes, companies use applicant tracking system or recruitment software to help them find the right employees. Other times, they will post ads online or in newspapers.
In this article, we will explore why you should implement an ATS in your business.
What Is ATS Or A Recruitment Software?
An ATS or applicant tracking system is a software system that helps businesses identify, track, and hire job candidates. ATS systems are used by companies of all sizes to manage the recruiting process, from sourcing and screening job seekers to scheduling interviews and making job offers.
There are various types of ATS software available whether you live in the UK, USA, or other countries. If you find the best ATS UK or USA, you will get many companies to tailor their systems to meet your specific needs. In the UK and USA, ATS software is used by various businesses, from small startups to large multinational corporations.
While each ATS is different, most systems include the following:
Features for posting job ads.
Storing and organizing candidate resumes.
Tracking candidates' progress through the hiring process.
Some ATSs also offer tools for employee onboarding and performance management.
However, all ATS systems share one common goal: to help employers save time and money by creating it easier to find and hire the best candidates for open positions.
Why You Should Use Recruitment Software In Business?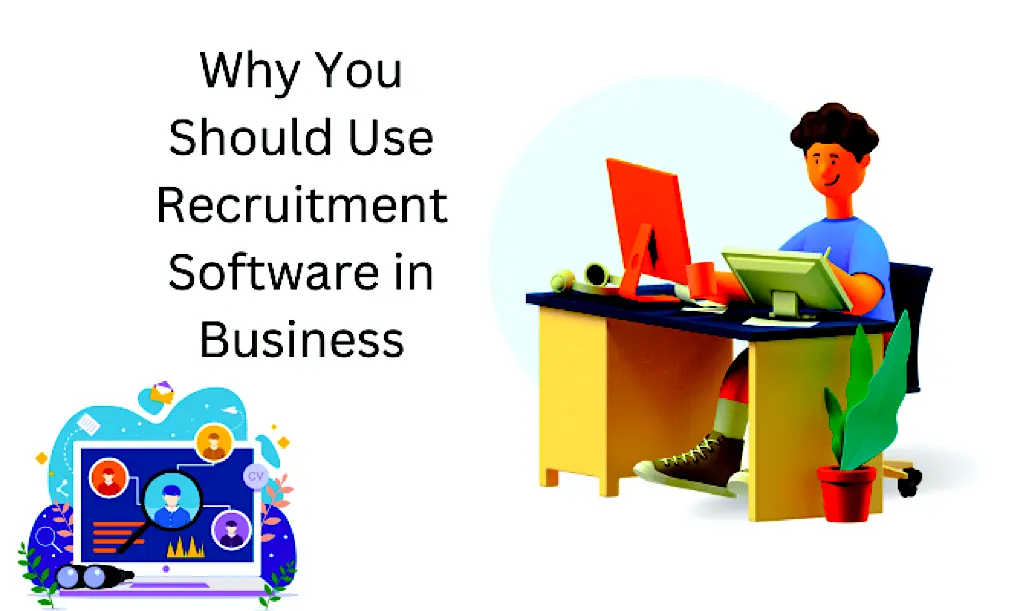 If you manage a business, you know that recruiting is essential to your success. The right employees can take your company to new heights, while the wrong employees can drag it down. That's why it's so essential to use recruitment software, also known as applicant tracking system software. Here are some reasons why you should use recruitment software in your business:
Increase Your Recruiter's Productivity
Are you looking for ways to boost your recruiter's productivity? If so, you should consider using recruitment software in your business. An applicant tracking system online can help recruiters be more productive by automating repetitive tasks.
For example, an ATS can post job ads to multiple job boards with just a few clicks. It can also screen resumes and identify candidates that match the job requirements, saving recruiters time to focus on additional tasks, such as conducting interviews.
In addition, the ATS software provides many features that allow users to connect to data from any device, anywhere in the world. This will enable recruiters to work from anywhere, increasing their productivity. If you're not already using recruitment software in your business, now is the time to advance your recruiter's productivity.
Also Check: Using Recruitment Analytics: 7 Best Practices
Provides Important Data-Driven Insights
Applicant tracking system software provides businesses with data-driven insights to help them recognize top talent and make proper hiring decisions.
Recruitment software allows businesses to track applicants throughout the hiring process. This data can be used to identify where candidates are dropping off and make changes to the process accordingly. Additionally, You can use recruitment software to assess which recruiting methods are most effective so that companies can focus their efforts on the channels that produce the best results.
Broaden Your Reach
ATS recruitment software is essential for any business that wants to broaden its reach and recruit the best talent. By posting your open positions on multiple job boards and social media sites, you can reach a more significant number of potential applicants. This is especially important when you are recruiting for highly competitive positions.
Reduce Recruitment Cost
Reducing recruitment costs cannot be understated in today's business world. The use of recruitment software can help reduce these costs while also making the process more efficient. Recruitment software allows businesses to search for suitable candidates using keywords.
This helps companies quickly identify qualified candidates and make an offer.
This can help you save time and money by eliminating the need for paper applications and other manual processes.
Also Check: What Is Staffing, Recruiting, Tech Staffing And IT Staffing?
Provide Performance Reports
Performance reporting is essential to make informed decisions about the success of your recruitment process. Recruitment software provides you with the data you need to track progress and identify areas for improvement. By understanding where your strategy is falling short, you can take steps to make it more efficient and effective. With the help of performance reporting, you can ensure that your recruitment process runs smoothly and yields the best results.
Collaboration Opportunity
There are many benefits to using an ATS, but perhaps the most important is that it enables collaboration between recruiters. This is because an ATS provides a single platform for all recruitment activity, meaning everyone can see what's going on and contribute to the process.
This is especially beneficial when recruiting for complex roles or projects, as it allows recruiters to share ideas and best practices. It also makes it easy to keep track of progress and ensure that everyone is on the same page. In short, if you're looking to improve your recruitment process, an ATS is a great place to start.
Customizes the Pipelines
Recruitment software enables you to customize your hiring process to fit your specific needs. For instance, you can create a pipeline for a particular position that includes all the necessary steps, from sourcing candidates to scheduling interviews. You also can edit, move or delete any process you want. This way, you can be sure that each candidate is correctly vetted before moving on to the next stage of the process.
Also Check: Top 30 Best Job Search Apps to Find You Dream Job
Conclusion
Recruitment software is essential for a successful business. It helps companies manage their recruitment process, track applicants, and hire the best candidates. Recruitment software also offers businesses a variety of features, such as applicant tracking, job postings, and email templates. With all of these advantages, it's no surprise that more and more businesses are using recruitment software to help them find the best talent.
Also Check: What Is The Best Applicant Tracking System For 2023