Maurice Lacroix Brand has over 40 years of experience in creating high-quality watches. They are in the world's famous country of watch companies, Switzerland. It continues to uphold the Swiss reputation as the origin of high standard watch craftsmanship.
The company has proven its expertise with the awards it has received from watch industry panels. Their formula for success is quality, ingenuity, reliability, and determination. The company lives by its values. For them, "Success is a journey, not a destination." Every day they continue to seek advancements in their manufacturing process. They ensure that all their watch designs are timeless and will always keep up with the trend.
Secure your own Maurice Lacroix Watch. They have many stores worldwide. For a convenient shopping, you can also buy their durable timepieces online. Watchshopping.com offers luxury watches. All their watches are authentic, and they have excellent customer support.
Maurice Lacroix Watch Brand Success Journey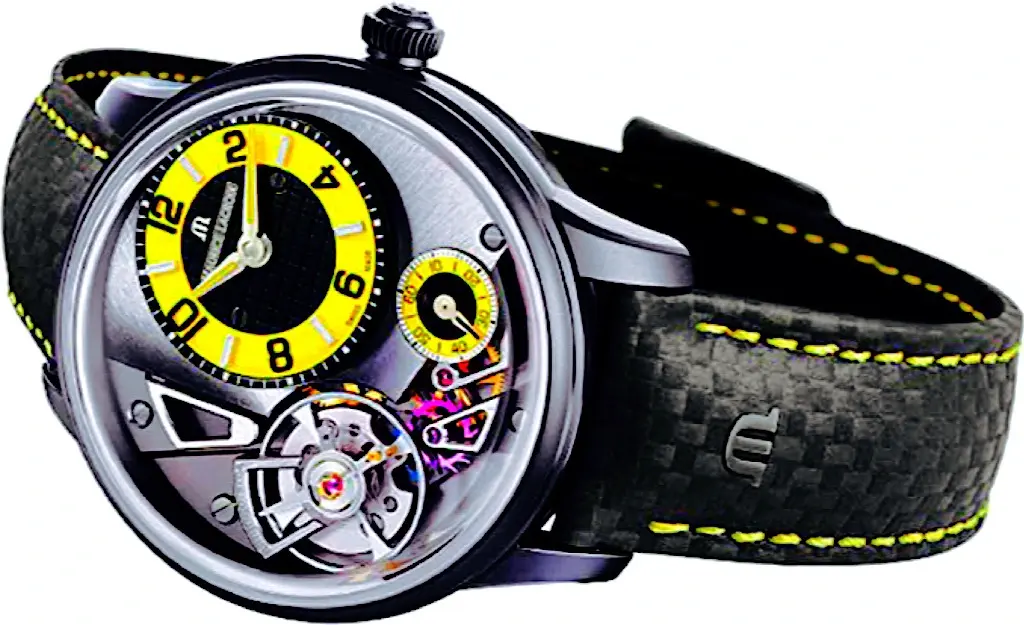 Desco von Schulthess Company has a long history of watchmaking since 1889. Its headquarters are in Zurich, the largest city in Switzerland.
In 1975, Desco von Schulthess Company produced their timepieces under the Maurice Lacroix brand name.
The company purchased a manufacturing plant in Saignelegier, in the Swiss Jura mountains center, in 1989.
After that, the company started developing its watch collection. The first one was Maurice Lacroix's Calypso in 1990.
Two years after they launched the Les Mecaniques collection.
In 1999, they had the first Calendrier Retrograde. Because of its success, Maurice Lacroix S.A. became a legal entity separate from its parent company in 2001. They produced the components for their watches' calibers.
The beginning two decades of the 21st Century has been a time of continuous improvement and production of their watches. Since then, the company now has six watch collections.
Also Check: Top 4 Best Rado Watches – Which One's Right For You?
Maurice Lacroix Brand And Iconic Watch Collections
Masterpiece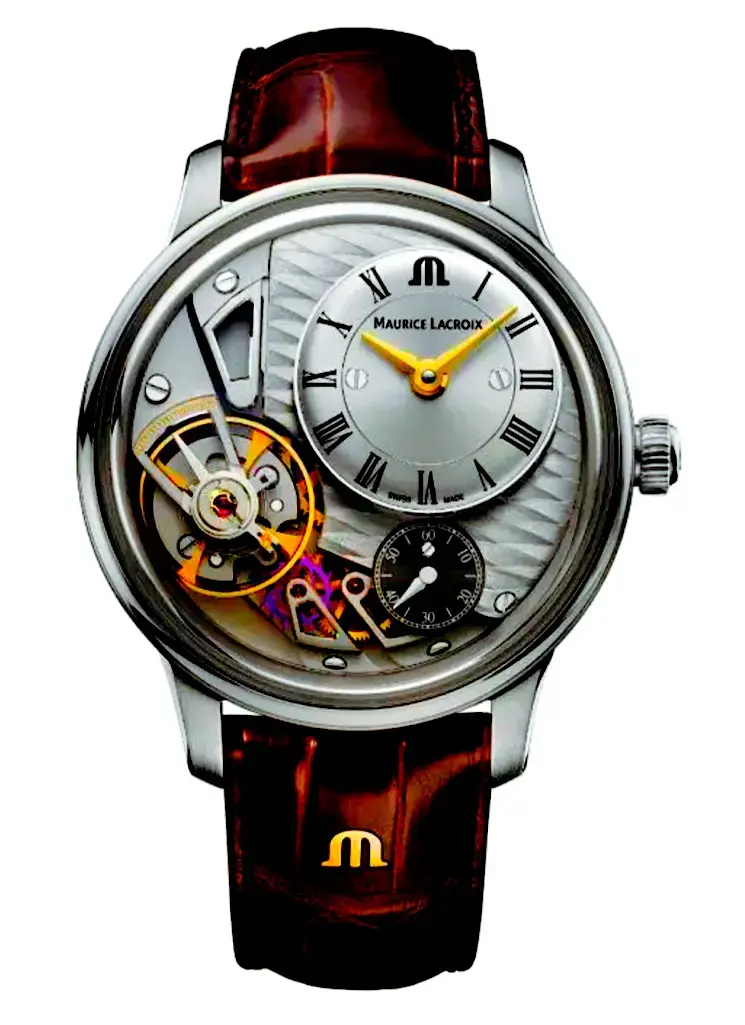 This collection has a peculiar case design. From the outside, you can see the complexities of a Maurice Lacroix Masterpiece watch. You can fully appreciate the craftsmanship of a Swiss-made watch in this collection.
The collection includes Gravity, Mysterious Seconds, and Chronograph Skeleton models.
Aikon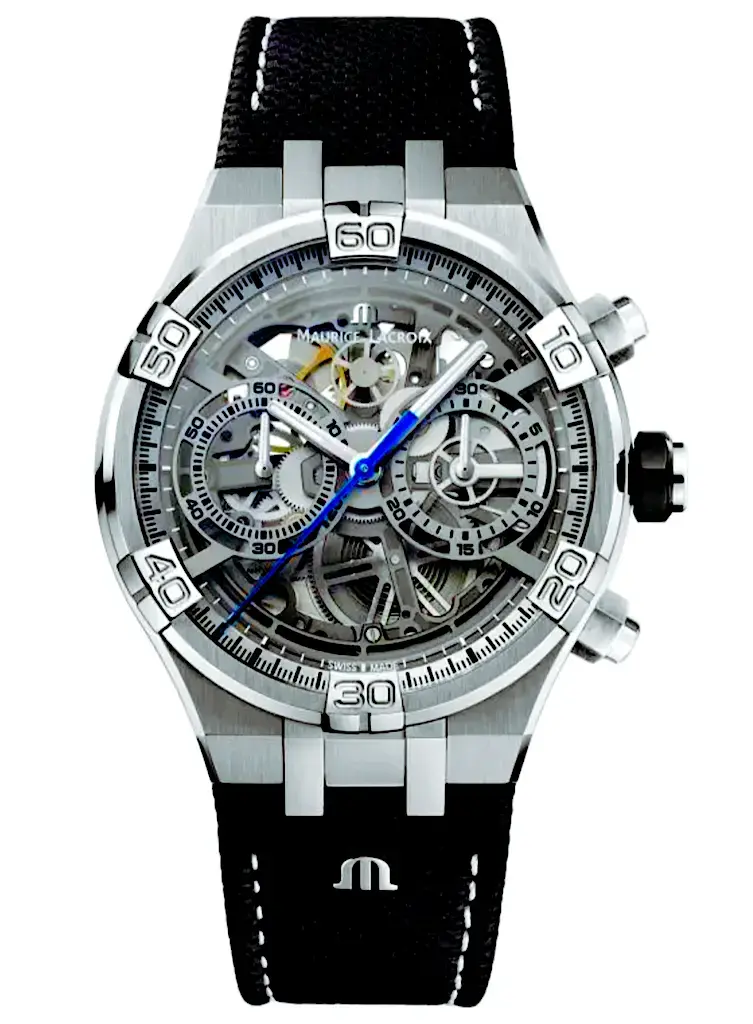 First released in 2016, the Aikon collection is a rebirth of Maurice Lacroix's Calypso. The latest collection has a sharper design. It is perfect for young sports enthusiasts. Aikon models are robust luxury watches for adventurers. It is available in two watch movements: automatic and quartz.
Aikon Venturer is a model with three critical elements. It is comfortable to wear with an elegant design and visual impact. Released in 2018, it has a 43 mm case and 300 meters water-resistant. A great companion for divers. Its rotating bezel works as a countdown timer.
Eliros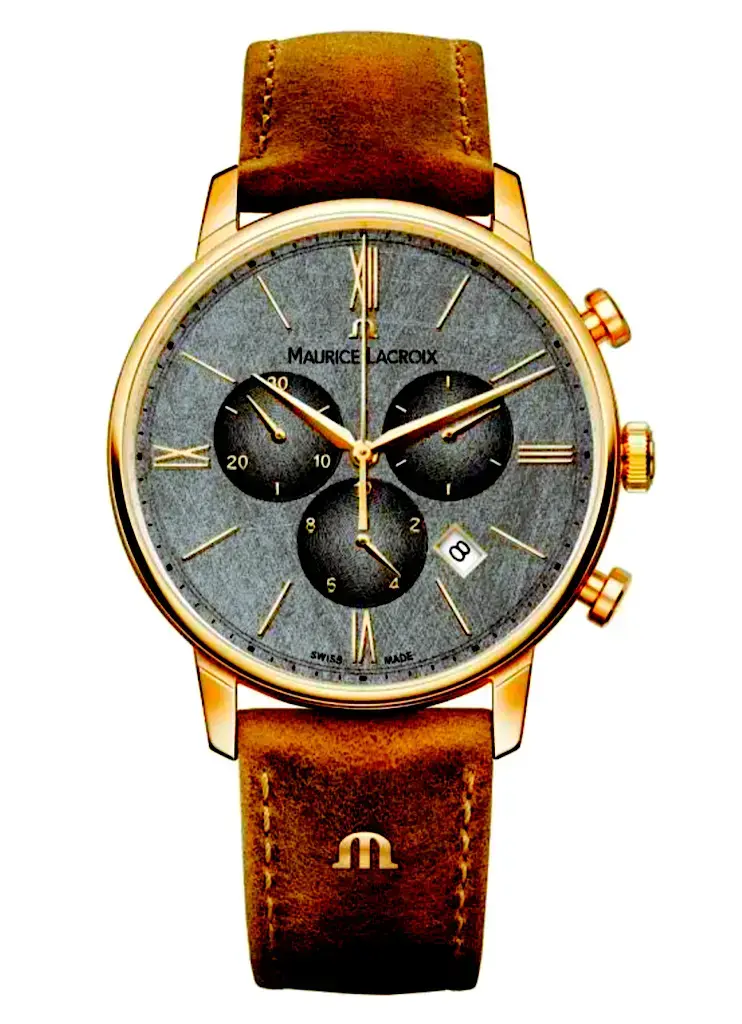 The theme of the Eliros collection is simplicity. Watch models are slightly retro. It has a balanced and well-executed design. The straps are interchangeable.
Available materials are calf leather in various color options and "milanais" silver stainless steel. The newest model is the Eliros Date 40 mm. Characterized by a manually brushed gray dial. This handmade detail makes every model unique. The bezel color is rose gold, paired with a brown calf leather strap that gives a vintage vibe.
Pontos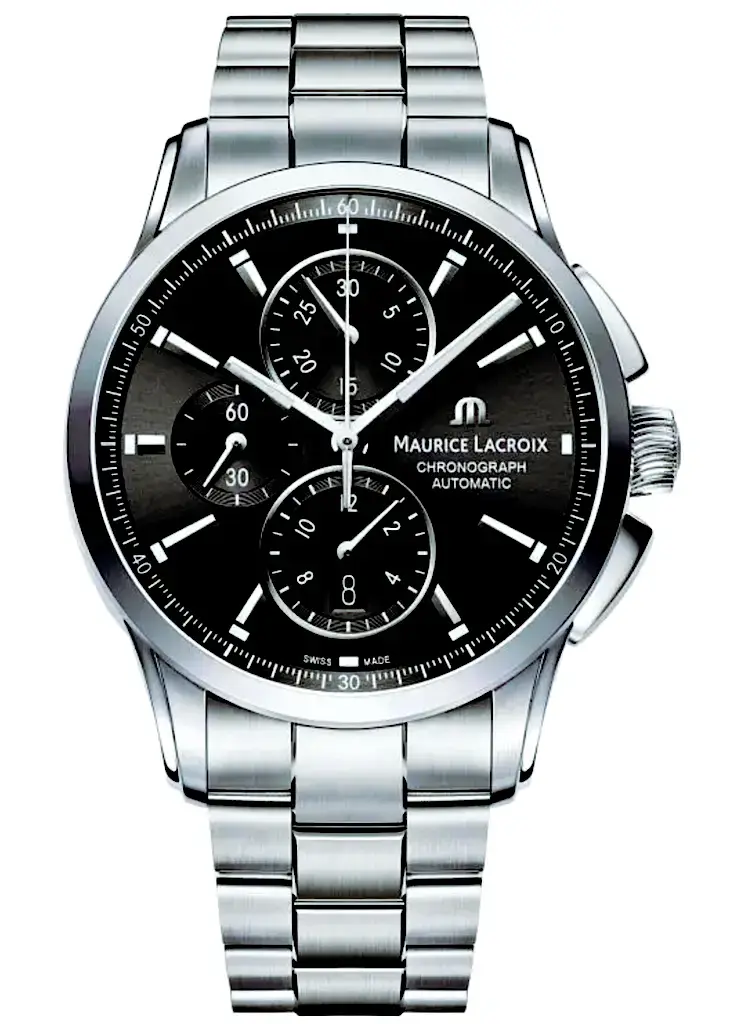 A perfect combination of modern design and traditional crafting is the basis of this collection. Its goal is to be both timeless and simple. A shoulder found at either side of the watch case provides protection and an asymmetrical design.
Pontos Day Date 41mm is a new model with a deep green dial, a bronze-colored bezel, and a brown calf leather strap. Its design is simple yet elegant—a sophisticated watch without being too formal.
Fiaba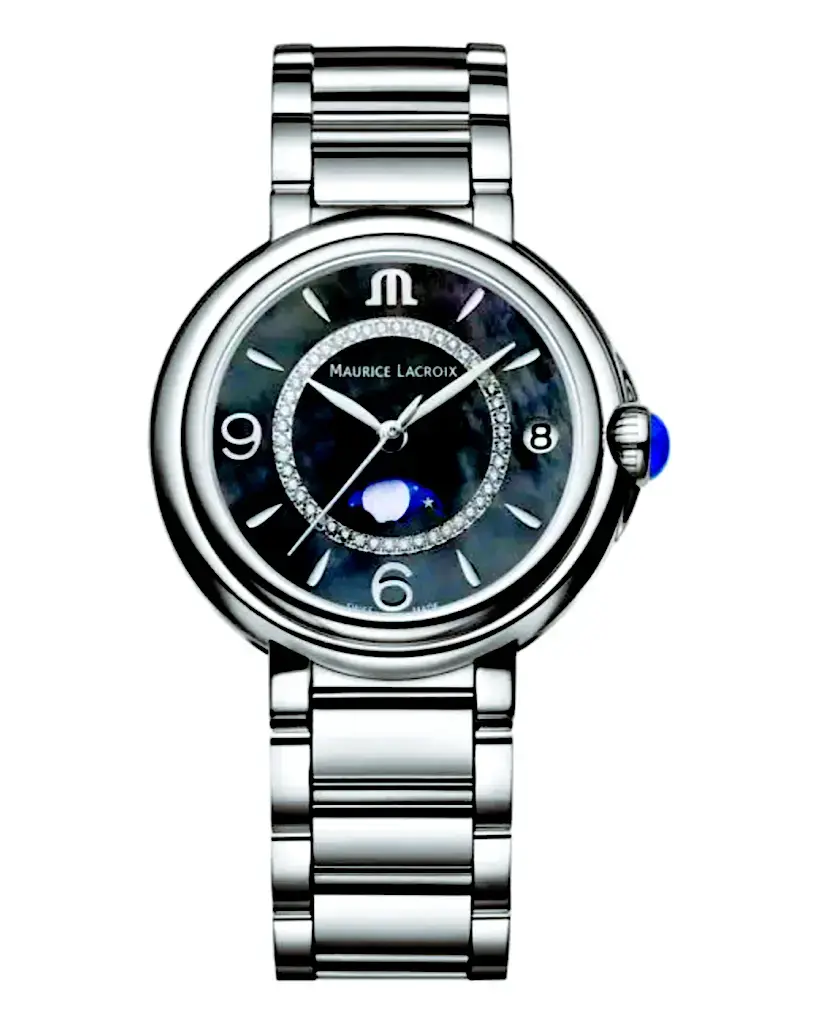 This collection is for women. It has a sophisticated design appreciating the beauty of lines. All models have stainless steel straps and are water-resistant.
Fiaba Date is a popular model in his collection. It has a silver dial with a water drop pattern, adorned with 11 diamonds. The watch hands and case are 18k rose gold plated.
Also Check: Sports Watch Collection: 10 Durable And Best Dive Watches
Watch Movements By Maurice Lacroix Brand
It was in 2006 when Maurice Lacroix introduced the ML 106 movement. It is the first watch movement where the parts are all made by Maurice Lacroix. They made their first automatic movement in 2011. Precision and perfection are in each watch movement. The caliber ML115 is an automatic movement with 26 jewels.
In total, Maurice Lacroix has 14 entirely in-house made calibers. Their state-of-the-art manufacturing plant is in Saignelegier. They ensure that all their watches have these five factors: expertise, advanced technology, Swiss craftsmanship, right knowledge, and high quality.
Also Check: The Tudor Pelagos Watch To Dive In The Ocean Depths
Conclusion
Maurice Lacroix aims to provide luxury watches at an affordable price. Since the 1980s, they continue their quest for perfection. They always upgrade with new designs and caliber movements. Through the years, they have proven that they are one of the best Swiss watch manufacturers.
Each of their collections has its personality. Wear a Maurice Lacroix and be a part of their journey towards perfection.
Must read: 7 Tips New Luxury Watches Collectors Should Keep In Mind
Images By Amazon