Back when there are still no computer divers that existed, best dive watches play a crucial role for divers. Diving watches allow monitoring the time for divers needing to go back to the surface. Dive watches serve as their alarm and compass.
However, diving watches years back were only limited to 135m or 443ft. Through innovations with devices, the latest diving watches can withstand a force of 500m and beyond. They are now equipped for a luminous transition in deep waters with dark surroundings. For that, divers can check their time if they need to be on the surface with just a glimpse of their dive watches.
What Are The Best Dive Watches?
1926, when the first diving watch was invented and sold to the market, which grossed high profit. With that, more companies make interest in producing diving watches with incredible features. But what are the characteristics of the best diving watch to consider, and what are the durable dive watches in each category? Here are some of them: 
1. Patek Philippe Aquanaut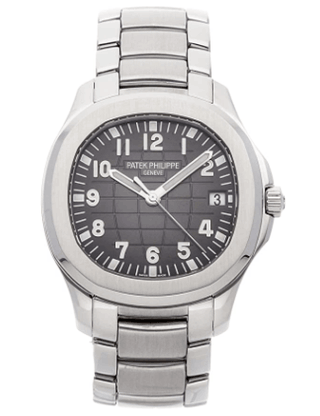 Patek Philippe Aquanaut watches are durable since they are not only used for underwater scenes but also in daily routine. Some of their straps are changeable, with stylish patterns for office use. Not just their outer look is durable, but their materials are ultra-resistant from mechanical, thermal, electromagnetic fields, chemical and have no moisture even in high depths of water. There is no need to monitor EOL as their battery is known to work for years. 
2. Delma Cayman Automatic Dive Watches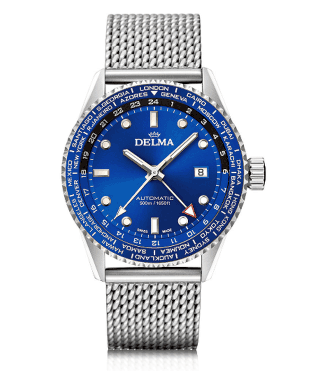 We consider the Delma Cayman Automatic diving watch with the exceptional ability for mechanical shock resistance. Once, a diver said that he smashed the Delma Cayman automatic watch in a meter height on the floor, and there were no single scratches on the wristwatch. This test will probably pass the ISO 6425 and can withstand the smash on corals when underwater.
According to state laws, a legit diving watch should be accredited through ISO 6425. It is essential to test each diving watch for its shock resistance ability. An excellent diving watch should withstand the smash of a hammer of 3kgs weight with a velocity of 4m/s. This is because some oceans do not have calm waves when in the deep part.
3. Tudor heritage 79230R-0012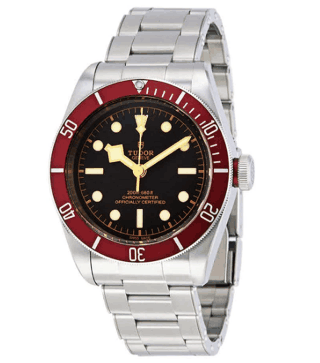 Tudor Heritage 79230R-0012 has passed and boosted the thermal shock resistance test. It proved this watch can endure different temperatures. It also has accessories like a uni-directional rotating bezel that divers have liked.
We know that oceans have different temperatures according to location. Most of the oceans in the tropical area have 30°C temperatures, while those in the bottom have -2°C temperatures. With varying temperatures of the ocean, a functional diving watch should have thermal shock resistance.
Thermal shock resistance is the strength of the material to hold against changing temperatures. To check if a good diving watch can have this ability, immerse the watch in hot water of 40°C then to the cold water of 5°C with 10 minutes intervals. 
4. Longines Legend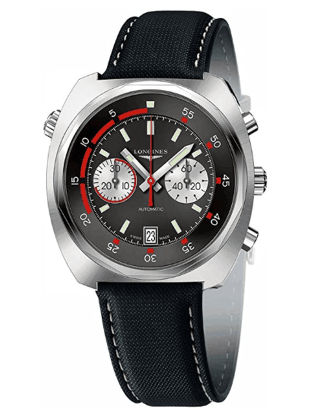 The Longines Legend diving watch has been on the market since 1832 and is quietly known for its diving wristwatches that can read the accurate time even with different electromagnetic fields. This timepiece can keep track of the time delay of +/- 30 seconds in the present time when underwater. And that positive result is difficult to achieve from other dive watches.
Ocean has the most substantial part on Earth. Thus, it affects the magnetic field of our crust. Unknown to many, the deep ocean may induce different electric currents since it does not level the mantle location. For that, part of the inspection by ISO 6425 is when diving watches can maintain accuracy to read when put for 1 minute in a 4,800 amperes magnetic field. 
5. Omega Seamaster 300M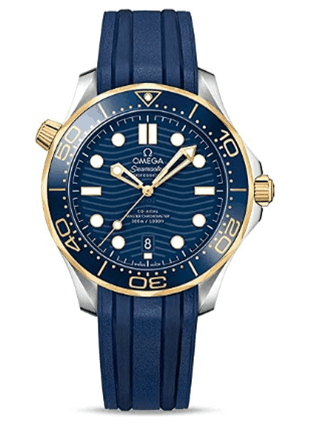 For a chemical-resistant diving watch, the Omega Seamaster 300M is the best for such quality. Once immersed in a 30g/l mixture for one day, there was no corrosion observed on its steel. The 30g/l mixture is the same salinity as saltwater oceans. It has no corrosion because the watch itself is made from premium materials like ceramic bezel. With this watch, divers need not fear for their dive watches to become rusty when diving oceans of different acidity.
Oceans have different densities with different chemical compositions. With different densities to hold up, dive watches should have an excellent chemical resistance quality. 
Also Read: Maurice Lacroix Watch Brand Journey Will Inspire You to Own One
6. Doxa Sub 6000T Professional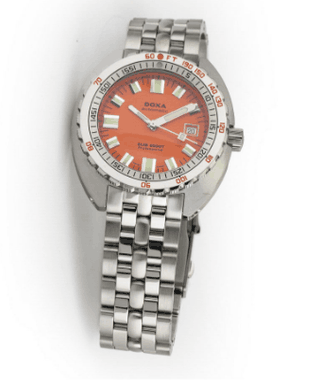 A diving watch that has the water-resistance ability. For the deepest diving watch, it is the Doxa Sub 6000T Professional. According to research, Doxa Sub 6000T Professional is the titleholder for the diving watch to go most resounding with a measure of 1800m and below. This result is eight times greater than an average diving watch. With this, high depths diving scenes prefer Doxa Sub 6000T Pro.
7. Sinn UI Diving Watch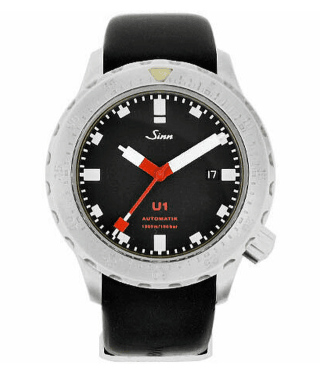 For the most prolonged period in underwater scenes is the Sinn UI diving watch. It can be submerged underwater for two months straight without moisture in its lens. This ability of dive watches makes them familiar with divers for their water-resistant expertise.
The essential quality of diving watches is how long and how deep they can be underwater. However, to what extent can a diving watch be considered of excellent quality in water resistance tests?
8. Szanto Vintage Design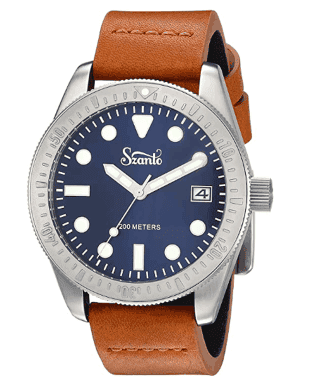 A proud product of Szanto Vintage Design allows clear readability through its luminous markings. The dials and numbers are luminous, which can be read for a couple of hours, even underwater.
When diving, most places have no pecks of light to see or might have lesser sunlight rays. For this reason, it is better to check the markings of diving watches. Markings should always be readable, even underwater with a visibility of 25cm. As much as possible, choose dive watches you can see even in the dark with its luminous effect.
9. Hawaiian Lifeguard Association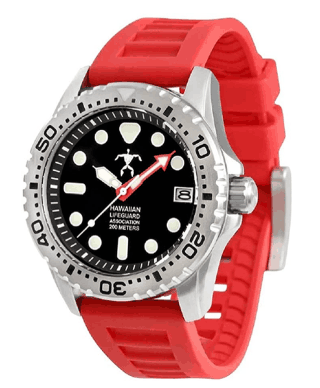 The Hawaiian Lifeguard Association dive watch is the suitable one with strap impermeability. Its strap is built-in rubber but can be replaced with stainless steel. The safety spring pins allow easy changing of straps which divers have options to use the watch in everyday routine. These pins are also responsible for a secured lock on the strap when diving, preventing losing the wristwatch.
Straps hold the dive watches on our wrist. When diving, we use our hands for swimming. Thus, watches should clasp our wrists for them not to be lost. To check our strap's impermeability, we can apply a force of 200N on each opposite side of the straps. If the watch can attain no scratches or damages from the test, then a diving watch is acceptable quality.
Many prefer nylon straps since they lessened the pressure on the wrist. But rubbers can be a suitable replacement in strap impermeability ability.
10. Casio G-Shock Frogman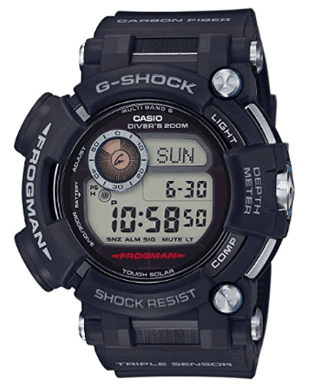 Casio G-Shock Frogman has a permanent battery that endures a life of 10-15 years. It is powered through solar, and we need not constantly check the EOL or End of Life indicators.
When diving, we should always be prepared for any untoward incidents. Preparation for our dive watches is by checking its power reserve indicator.
Also Read: 7 Tips New Luxury Watches Collectors Should Keep in Mind
Takeaway
With many dive watches advertised online and in print, it is always essential to first check their features and specifications to get the first-class diving watch. We have several diving watches to select, but what I can recommend as the best durable watch is the Patek Philippe Aquanaut. This affordable watch came from one of the trusted watchmakers- the Geneva company.