How to choose the right credit card in India from an extensive array of offerings? It can be utterly challenging and overwhelming. Individuals may find it one of the toughest decisions to undertake since it can potentially disrupt; or improve their current financial standing. That is why they should be immensely cautious while picking the right credit card in India; as it can adversely affect their credit profile if used recklessly.
To know how to get the right credit card in India, borrowers should be careful about its key features and benefits. The lowest possible interest rates and other fees applicable to the credit card's usage should also be considered; to avoid extra expenses. Few other additional aspects should also be analyzed before applying online.
Here are some helpful tips to Choose the right credit card in India-
Determine the objective of the card
Before initiating the process of how to get a credit card; individuals will need to be clear about their objectives to avail of it. Lenders offer different cards to fulfill various purposes. So, every card comes with some specific features useful for fulfilling specific financial goals. For instance, cards with affordable interest rates are perfect for carrying out day to day transactions.
Similarly, borrowers with any specific expense requirements like
business spending,
gas,
grocery,
travel should opt for credit cards that cater to these specific purposes.
Thus, once the objective of availing a card is acknowledged, the search and comparison process becomes easy and efficient.
Analyze expense habits and look for beneficial incentives
Applicants should not only note their objectives to avail of a card but also analyze their spending habits; to avail of the best and the right credit card in India. To understand the expense pattern, borrowers can check their previous account statements; and chalk out what avenue they spent the most. It can help them to optimize the benefits from their credit cards.
For example, individuals who majorly spent on travel purchases should go for travel cards. These cards are typically designed to cater to frequent travelers offering various incentives; such as free air miles, hotel points, dining discounts. Cardholders can earn reward points on hotel and air ticket booking and use to save on similar future expenses.
Hence, the evaluation of purchase patterns is vital to know how to get a credit card; that can proffer the best of benefits.
Check qualifying parameters and requisite documents.
Another tip to avail the right credit card is to hold a spotless credit record. Depending on the benefits and features, card issuers set some eligibility criteria for applicants. These qualifications are determined by the age, credit profile, earnings, and residential status of individuals. However, the limit of these parameters can change for different card issuers.
Some essential eligibility criteria for obtaining credit cards are; a CIBIL score of 750 or higher with no previous default and a substantial monthly income. Financial institutions focus on these measures to reduce their financial risk of lending.
Moreover, detailed knowledge of requisite documents helps to accelerate the process of how to get a credit card. Applicants have to submit necessary documents like
PAN,
account statements,
salary slips,
and KYC documents
To verify their qualifications for the concerned card. However, these are the standard documents for every card irrespective of features. So, card-issuers can ask for further documents to avail cards with better benefits as well.
Look for an extended credit limit.
While picking up the best credit cards, individuals should always consider a higher credit limit. An extended limit helps borrowers maintain a low credit utilization ratio and adequately meet all financial obligations. Excessive utilization of credit can cause damage to one's credit history. Thus, card users should be careful about their debt to limit ratio.
To solve this problem, applicants can opt for a card from financial institutions like Bajaj Finserv; that offer cards like Bajaj Finserv RBL Bank SuperCard with a higher credit limit at basic eligibility parameters.
However, before applying for it, individuals need to know all the advantages of; the Bajaj Finserv RBL Bank credit card to maximize their benefits.
To sum it up, applicants should no longer be worried about availing the best credit card to suit their needs; should they follow the tips above. A systematic search can help understand how to choose the right credit card in India as well.
A checklist You Must Follow to Choose a Right credit card In India
Obtaining a credit card is becoming easy day by day because of its convenient availability from various financial institutions. However, not every card offers similar features and advantages. Therefore, applicants should know all underlined essentials of this debt instrument to make them the most suitable card. These aspects may include credit card interest rates, rewards, eligibility criteria, etc. For help, you can use Acgcardservices, it is a large platform that makes out your online payments much more comfortable than any other banking card services.
Check the below list before applying for your selected credit card option-
Current debt profile
Applicants should be aware of their current debt profile to ensure a suitable repayment capacity. Too much borrowing increases the risk of default payments from the lenders' perspective. Thus, individuals should pay off their current credits and make timely repayments before applying for another one. It can improve their profile and helps to avail of a card with better benefits and features.
Card utility as per spending habits
Individuals should opt for a card that is compatible with their recurring expense patterns. That means individuals who spend the most on entertainment like movies, concerts, etc. should consider a card; that provides reward benefits on purchasing these types of services.
Applicable interest rate, fees, and charges
Fundamental norms like
annual fees,
late payment charges,
processing fees,
cash withdrawal charges,
redemption process of incentives, etc. should be carefully examined.
These terms come with every card and vary across lenders. So, individuals need to compare and find the right credit cards in India based on these elements to pick up the right one.
Eligibility measures and necessary documents
Applicants should also avoid complicated documentation process and qualifying criteria. Cards like the Bajaj Finserv RBL Bank SuperCard come with multiple features against minimum eligibility criteria and simple documentation. However, individuals should check their eligibility before applying to improve approval possibilities.
So, applicants need to go through these measures individually and filter their searches to avail of the best product. Although this process may seem time-consuming and hectic, it can also be extremely beneficial as per their credit profile.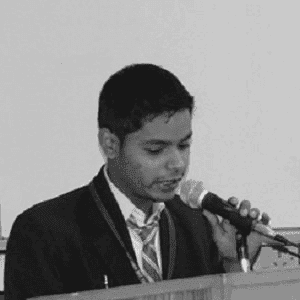 Author Bio: Shailendra Kumar is an experienced Financial Consultant and Tech Reviewer who has 6+ years of experience in the field of finance, business, and technology. He is very passionate to write about Finance, Business, Technology, Gadgets, Shopping, Fashion, Lifestyle, etc.

Twitter: https://twitter.com/kumarshailend29
Image Source: Image by Circ OD from Pixabay
Must Read: Financing For Chartered Accountants To Relive Your Dreams