If you intend to improve your website's traffic, implementing on-page SEO tips is what'll help you get results. Recently, Google has come up with various algorithm updates, for instance, Hummingbird, Panda, and Penguin. As a result of these updates, SEO professionals worldwide have to change how they optimize their websites for search engines to regain or bolster their search engine rankings.
To stay ahead of the curve, we've compiled a list of eight on-page SEO tips that'll improve the user experience, boost your traffic, and improve your rankings on SERPs.
But before we dive in on-page SEO tips, let's look at what on-page SEO is and why it is so important.
What is On-page SEO?
It's also referred to as on-site SEO – a practice through which developers optimize web pages to achieve higher rankings in search engines. It doesn't just include optimizations to visible content, but the HTML source code as well.
Why is On-page SEO So Important?
Google reviews your page's content to see if it's an appropriate result for a particular search query. The algorithms also look for and assess relevant keywords.
However, including keywords in your content and coming up with a robust internal link strategy aren't the only things you will need to do to maximize your on-page SEO efforts. There's a lot more to it.
Ultimately, Google and its algorithm look for the most relevant search result for a user's query. If your page is about cats and there's no mention of different breeds, Google wouldn't consider it as relevant as a page with a wider variety of info on cats and related topics.
Relevance is one of the main parts of on-page SEO, without which ranking on the first page of Google will be a distant dream.
8 On-page SEO Tips To Climb the SERPs
With that said, let's look at eight on-page SEO tips to top the SERPs.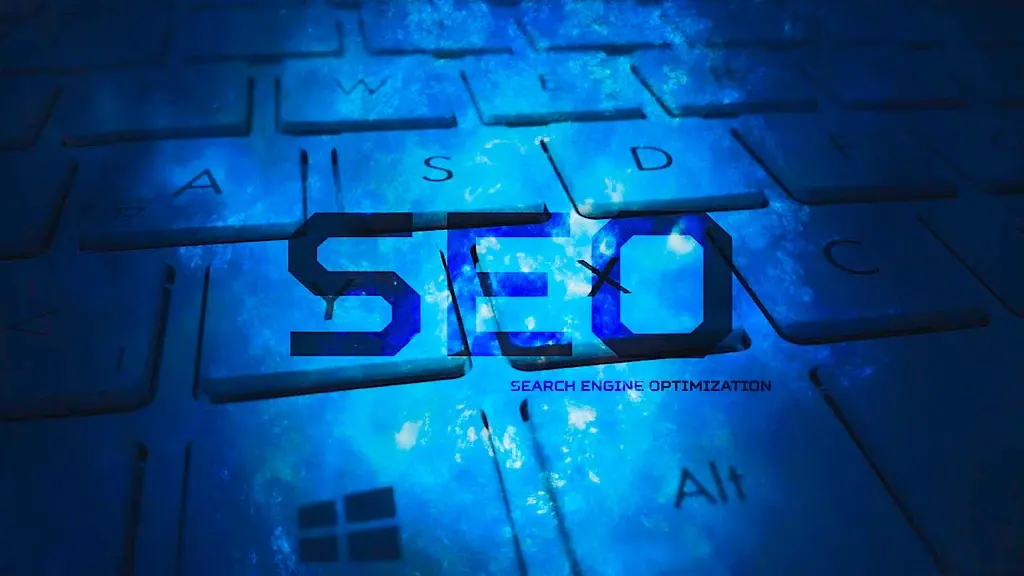 Optimize images
The simplest way of making your webpages more attractive is by the addition of images. But not every image has the right effect of boosting on-page SEO. Some images can increase the loading times of your website.
Images are an essential SEO asset, and optimizing them for the web will allow you to make the most out of them. There are a plethora of benefits you get by optimizing images, some of which include:
Improved user experience
More ranking opportunities (shows up on Google's image search)
Quicker loading times with the correct file size and format
Ensure that you use the right images with your content and accompany them with alt text and descriptive titles.
Also Check: How To Make Your Blog Rank Higher On Google?
Auditing your content
The majority of content creators get so lost in generating new content that they become blind to the thought of auditing the stuff that already exists on their website. This is a BIG mistake!
There are plenty of reasons why you should audit your existing content. For example, it helps you:
Assess whether your existing content is gaining ROI and accomplishing its goals.
Determine whether the information in your content has become outdated or is accurate.
Identify the types of content that drive the most traffic to your website.
Since content audits can help your SEO strategy from a holistic perspective, regularly conducting one is a good idea to bump up on-page SEO.
Also Read: Must To Have Content Marketing Tools
Not cannibalizing keywords
Suppose you've targeted a specific keyword for multiple pages on your website. Do you think this will help you rank better for that keyword? Well, no, it won't!
If you do this, you'll be putting yourself at risk of keyword cannibalization, which can be pretty bad for your SEO and overall rankings.
When you use the same keyword on your website's multiple pages, you're not competing with your competitors. You're competing with yourself. If you think your website is suffering from keyword cannibalization, resolve the issue immediately before more damage is done. Focus on creating unique content on various pages to all rank for different but somewhat-related keywords.
Also Read: Top Keyword Position Checker Tools To Check Your Ranking
Writing SEO-based content
Writing SEO-based content entails writing content designed to top SERPs while ensuring it engages your audience. However, writing SEO-based content requires a strategic approach – it's more than just doing keyword research and stuffing them in wherever possible.
If you create content thinking that it'll magically rank well, you're wrong! Note that you're writing content for people; therefore, it must be relevant, significant, and high quality. Have you heard of the acronym EAT? Demonstrate it through your content.
Header tags
Header tags are HTML elements (H1 to H6) used to determine subheadings and headings within your content from other kinds of text, for example, paragraph text.
While the usefulness of these tags in terms of ranking your website has declined of late, their role is still vital for your SEO and users. Header tags can indirectly affect your rankings by:
Making your content more enjoyable and more comfortable for visitors to go through.
Offering keyword-rich perspective regarding your content for the search engines.
Also Check: 10 Tips On How To Improve SEO By Blogging For Business
Prioritize headlines
If you want your website content to rank well on search engines, start writing fascinating headlines.
While thinking of a blog title might seem very rudimentary, a good headline can make all the difference between an impression and a click.
To ensure your headlines create a lasting impression on the SERPs, they should spark interest, tempting users to click and read the entire page's entire content.
Meta descriptions
Meta descriptions have been there since the SEO marked its entry. They're one of the essential optimization points for your on-page SEO.
Meta tags representing what the page is about are usually displayed in the SERPs underneath the page's title.
While Google has stated that Meta descriptions do nothing to affect a particular website's ranking, there's anecdotal evidence that unplanned attributes of better descriptions greatly assist. Suppose you're able to optimize Meta description appropriately. In that case, you can help improve your CTR and the perception of the result's quality.
Also Check: Why Meta Tag Descriptions Are Important In On-Page SEO
Engaging users
Suppose you manage to improve the on-page SEO elements of your website, fantastic! But you're only done with half the job.
So how do you complete the other half? By ensuring that users don't bounce off your website. They should continue to view your content, interact with it, and come back again for more.
While retaining engaged users is an uphill task, it's not impossible. You can increase user engagement by focusing on content optimization, user experience, website speed, etc.
Also Check: 8 Best Tips on How to Get Higher Rank on Google
Final thoughts
On-page SEO tips are not something that can lead to an overnight increase in your website's traffic. Creating better content, optimizing images, Meta descriptions, and titles, and using the right keywords are a few tactics that will have long-term benefits if done correctly. You need to ensure your content aligns with the search intent of your target keywords. You should also monitor the UX signals and page speed consistently to help your pages achieve higher ranks in SERPs!
Hope these 8 on-page SEO tips will help you rank in SERPs!
Also Check: How To Improve Ranking In SERP – 10+ Expert SEO Advices
---
Featured Image by Darwin Laganzon