Digitally managed payroll services are the new norm in the post-pandemic world. As a business, there is no need to tell you that payroll software on cloud is a critical function; because you are already well-versed with the requirements and challenges of payroll management.
In the modern world, employee satisfaction is a crucial sign of any company's growth and reputation. No matter the size of your business or the industry you operate in; paying the right salary at the right time is a must.
With growing digitalisation and remote working culture; it is a great idea to go for a professional payroll services company instead of managing the payroll functions in-house; and suffering from inefficiencies due to the heavy and error-prone manual tasks.
A world-class payroll services provider would deploy top-of-the-line technologies such as cloud payroll software embedded with AI; machine learning and data analytics, etc., to give you easy scalability, flexibility, and complete peace of mind.
Top Benefits of Payroll Software On Cloud
The cloud payroll software used by the professional payroll services companies often offer features such as: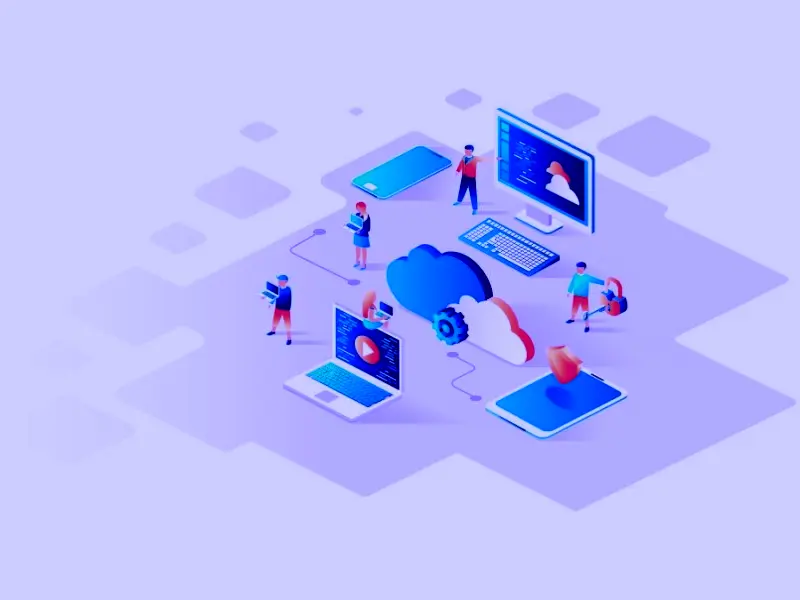 Online payslips
Employees don't need to keep pursuing HR people to get access to their payslips. The cloud payroll platform would offer access to the payslips anytime, anywhere through the integrated employee self-service portal. This will free up a lot of the HR time and ease of usage for the employees.
Automated tax calculations
World-class cloud payroll software and payroll services providers offer holistic support, including automatic tax calculations. You can even file tax forms for all your employees or set reminders for filling them.
Also Read: What Is Staffing, Recruiting, Tech Staffing And IT Staffing?
STP compliant
STP compliance is mandatory for Australian businesses; and now even STP 2 regulations have been put in place. A world-class cloud payroll solution would ensure adherence to these and help you avoid penalties; if Australia is one of the locations where your business operates. Ability to create rules based on modern awards or Enterprise Bargaining Agreements (EBA)
Integrated cloud
The integration of cloud gives unmatched mobility; ease of access, and convenience to the employees and the HR personnel.
Scalable
Unlike on-premises payroll, cloud payroll allows scalability, and you can expand it as your number of employees grows.
Also Read: 4 Best HR Tools Your HR Department Needs to Use
Local tech/support team
Leading payroll service providers offer local tech support; in different countries and across major cities in countries like Australia.
ATO certified
ATO or Australian Tax Office often brings about changes in the tax laws. However, a software-driven payroll process would ensure that the system is automatically updated in sync with the changes; and you don't face any compliance issues.
Superannuation processing
Superannuation processing is often error-prone; but the automation of payroll processes ensures there is no human error and calculations are accurate as per the inputs.
Parallel testing
It will also enable parallel testing for different scenarios and processes.
Also Read: Importance And Benefits Of Automated Accounts Payable Software In A Business
Transfer of current payroll and staff data
One of the biggest reasons a lot of companies don't switch to payroll software on cloud is data loss. Typically, on-premises software or hardware is incompatible with a new solution provided by another brand. This is where concerns about the lack of ability to transfer existing data and information to a recent system rise. However, a world-class cloud payroll system would be seamlessly compatible with all other major 3rd party software and systems like ThePayStubs and ensure smooth payroll and staff data migration.
Regularly updated for local regulations in different countries
Similar to Australia, the cloud payroll will also automatically receive updates about changes in regulatory procedures across all operational territories.
Also Read: 5 Reasons Why Business Management Software Is Vital?
Global/multi-country cloud payroll software
One of the enormous benefits of a cloud payroll software would be that it will offer multi-country; multi-currency, and multi-decimal payroll management through a single dashboard. An international payroll services provider would cover countries such as; Australia, Singapore, Malaysia, Indonesia, Hong Kong, India, South Korea, China, Japan, UAE, Oman, Qatar, Saudi Arabia, New Zealand, the UK, and the USA.
The professional payroll services provider would simplify operations for your HR team through benefits such as:
Automated helpdesk powered by chatbots
Nowadays, leading payroll services companies provide automated employee portals and helpdesk with integrated chatbots. These ensure easy handling of employee queries related to payroll, leaves, expenses, approvals, etc.
Payroll automation
The AI-driven payroll services ensure error-free and seamless payroll automation with abilities; such as data validation and anomaly identification etc.
Frictionless employee self-service
Boost your employee experience with an integrated employee self-service portal that the best payroll services providers offer. Also, it would typically offer voice, bot, mail, and mobile support for all employee payroll-related queries and help in speedy resolution; without any need for your HR team to take any burden.
Also Read: Temporary Staffing And Temp Agencies
Power of data analytics
The accumulated employee data is analyzed by integrated AI solutions; and the analytics generates powerful insights. These can also help you transform your payroll processes and take steps towards superior employee satisfaction.
Suppose you are looking at optimizing your payroll processes but are not keen to fully outsource the payroll management due to data security or any other concerns; you can opt for cloud payroll software. A world-class cloud payroll software can seamlessly manage all your payroll needs whether you operate locally or globally.
You would be able to enjoy accuracy, flexibility, scalability, and of course, speed. Whether it is defining business logic for earnings, deductions, bonuses, arrears, leave, or managing the time and attendance; the cloud payroll software can typically do all of this and more.
You don't even need to spend on costly hardware or dedicated servers, etc. The cloud payroll software would be easy to deploy and seamlessly integrate with all other leading payroll, ERP, and attendance management software.
Also Read: 5 Keys For Successful Implementation Of Onboarding Tools In 2021
Conclusion
There are many more extra benefits of payroll software on cloud that you can enjoy in your payroll journey. So, if you choose to outsource your payroll services or upgrade to cloud payroll software. Go ahead, check the best options online and make your HR and employees happy!
Also Check: Netchex Reviews – The Right Payroll Software Program for Your Business