Are you of using the right payroll software program? Among the many payroll software programs, Netchex has quickly climbed the ladder of popularity. It is a full-fledged program designed to facilitate every type of organization, regardless of its nature, size, and scale.
Selecting the best out of the lot can undoubtedly prove to be an overwhelming one since there are abundant options available. They differ in terms of stability, functions, prices, and suitability. Some payroll software solutions are more suitable for small businesses, while others cater to large enterprises.
Netchex Review – Right Payroll Software Program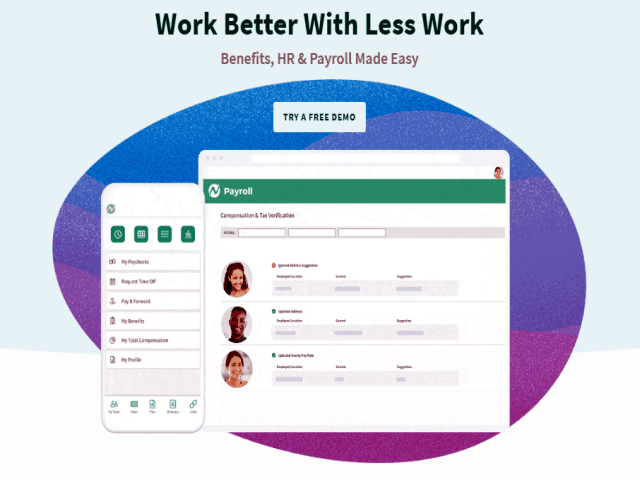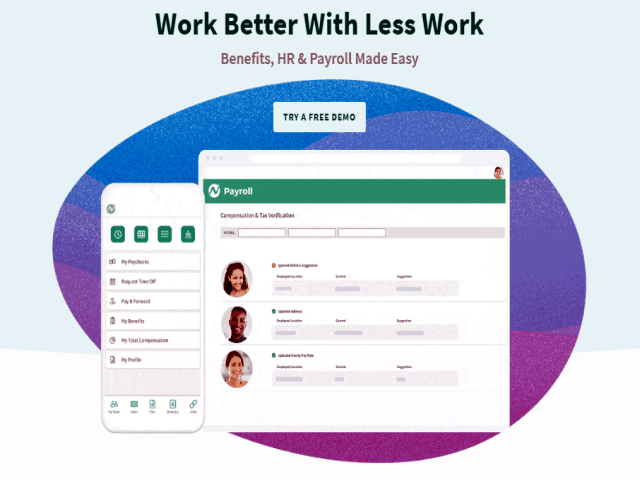 Let's take a look at an in-depth Netchex reviews:
Netchex Is Much More Than A Payroll Program
Netchex is not just a payroll software program. It comes with various other features, making it a perfect choice for any company looking for an all-inclusive system that supports management tasks.
With the use of this online payroll software program, you can monitor employees' time and attendance. Also, it can help in the hiring process. And when an employee is hired, you can use it for onboarding as well.
This software can also be used for tax management. It will take the responsibility of calculating federal/state taxes off your shoulders. Therefore, the risk of getting penalized for not fulfilling the tax requirements will no longer be there.
Competitive Rates
Netchex is available at market-competitive rates. So, even if you face budget crunches, you can opt for this software without breaking the bank. It can prove to be cost-efficient for you. You would no longer need the services of payroll experts as this program can do everything for you.
Furthermore, there will be minimum chances of mistakes and unnecessary delays. You wouldn't have to allocate many resources, both financial and human, for payroll management.
Also Read: Top 8 Apps to Use to Become an Awesome PR Specialist
Easy to Use
One of the major challenges companies opting for automating their operations face is that they find it hard to use different programs. This is because business software is complex to use. They expect users to be at a certain level of tech-savviness. However, with Netchex, there's no such issue.
It is an easy-to-use software with a simple yet appealing interface. Thus, you don't have to be a tech expert to obtain the maximum benefits of it.
Reporting Feature
As stated above, Netchex comes with numerous features. However, this one deserves a special mention.
You can create year-end payroll reports conveniently with it using its reporting feature that too in a few minutes. This means that there will be no long working hours to develop extensive reports as it has got you covered in this regard. Also, there are multiple formats to choose from.
Also Read: Best Educational Apps For Children 2021 – For Android And IOS
Customer Services
It is another area where Netchex scores over other payroll software companies.
Whether you need help with a feature or want assistance to set up this system for your business, you can contact the representative of it and expect a quick and helpful response.
The Flipside Of Netchex Payroll Software Program
Like every other software, Netchex, too, has a flipside associated with it. This relates to its price. The prices, as we have discussed above, are low. However, there are nowhere mentioned on their website or social media pages. You have to get in touch to know about the pricing plans. This can be a real bummer if you are looking for quick information.
The silver lining here is that it offers a dynamic pricing plan. This implies that you can add particular features to your dashboard. Therefore, the unnecessary ones can be discarded. Resultantly, you will only have to pay for the ones that are useful for your business.
Also Read: How Can AML Screening Software Restrict Potential Money Launderers
A Final Word
To sum it up, Netchex is undoubtedly the right online payroll software program for your business. It can meet any business's requirements while falling within the budget range as well. Because of the extensive features it offers, we believe that it should be included in every list of best payroll software in 2021 there is.
Also Read: How To Do Personal Loan EMI Calculation?
---
Photo by Tima Miroshnichenko