Are you planning to wear a saree for engagement, then you need to choose the most appropriate one. From colors and designs to drapes, everything should be perfect. You have to look the best at your engagement ceremony, so make sure you choose the most favorable one.
Several factors affect your attire so keep everything in mind and then choose the perfect one. It is the first step towards your wedding, so make your look highly impressive by choosing the right saree for engagement.
8 Tips To Select The Right Saree For Engagement
Here you will come to know some tips on how to select the right saree for engagement.  
Fabric Depending on the Season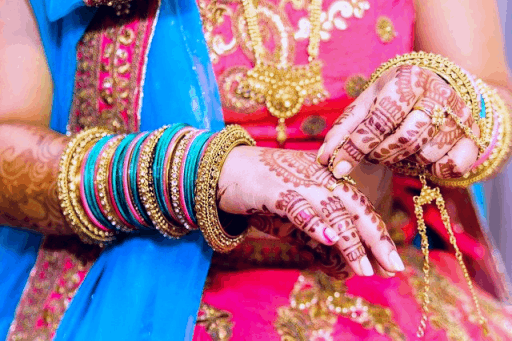 The most important and prior factor while choosing the attire is its fabric. An easy way to pick a suitable material is to choose it according to the season.
For hot weather and spring, you can choose fabrics such as cotton, linen, muslin, net, or georgette.
You can choose to wear anything in winter, but velvet or jacquard will be best for winters if you want a specific material. They are soft and thick and have a royal fabric that will give you a fabulous look.         
Saree for Engagement Must Have Right Color
Choosing your favorite color is good, but it will be more interesting if you choose the one that suits you the most. It makes a massive difference between the color you choose and the color that suits your skin tone. It will give you a more elegant look if you pick the right one.
Going for pastel colors will be more effective as they provide the wearer an elegant and graceful look. Thin laces and fewer embellishments make the saree look more admiring.
Also Read: How To Acquire Marriage Certificate Attestation And Apostille, Procedure
Perfect Design and Prints
The embroidery work and prints of your saree are also essential factors to keep in mind. Dull and light color prints are not going to work. Go for something bright and shimmery. It also depends on the time of the function.
If you are having the ceremony in the daytime, select bright colors with some floral prints or tassels, and for the evening, shimmery sequin worked saree or the one detailed with silver, and golden zari work will give you a diva look.
According to the Theme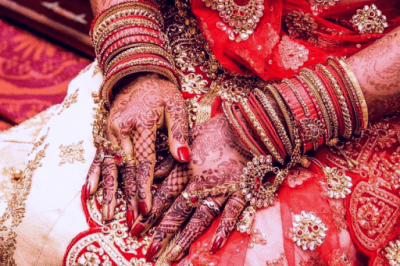 Like yellow is the theme for Haldi and green is the theme for Mehendi, you can also choose a pretty theme for engagement.
It can be pink, orange, purple, or blue with some shimmers in them. Planning a theme party is fun, and it increases the level of excitement.
All the other functions are attended with a bright texture; you can choose something light for the ceremony. Mint green or aqua blue will be a sophisticated pick. 
Also Read: 5 Tips For Choosing The Best Gym Clothing for Men
Match the Right Blouse with Saree for Engagement
After choosing the saree, the next step is to match the blouse. The overall saree look depends on the blouse. If the blouse is perfect with proper fitting and adoring designs is necessary.
The essential thing is to match a designer blouse with a plain saree or match a simple blouse with a designer saree. The neck design and sleeves should be proper as they matter a lot in the appearance of the blouse.
A beautifully embroidered blouse paired with a smooth and silky saree will give the wearer an appealing look. 
Combination with Contrast Blouse
A contrasting color blouse will make it look voguish. A pastel color Banaras silk saree paired with a dark-colored blouse will make a drastic combination.
Wearing a floral ruffle saree with a plain contrast blouse will give you a fabulous look. The combination of light and dark is the best.
Red and white, golden and green, silver and pink, black and grey are drastic color combinations that look highly adoring.
Also Read: 10 AMAZING HAND SANITIZER FACTS YOU MAY NOT BE KNOWING  
Drape it Correctly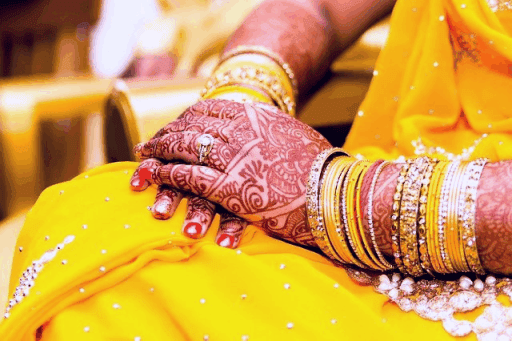 Once the outfit is selected, drape it in a unique style to get a complimenting look.
Make it a fashion statement by opting for a dhoti style saree or a pant style saree.
Many of them even choose readymade saree so that you don't need to make pleats and pallu.
But if you are a traditional lover, you can go for the basic civil style saree or open pallu saree that will give you a proper ethnic look for your wedding day.
Minimalistic Jewelry and Makeup
How can you forget the jewelry, some pretty traditional jewelry studded with diamonds, pearls, and beads are specially made to adorn your classic look.
Kundan jewelry or oxidized accessories paired with the attire will give you a good look. A choker necklace and long hair worn with matching earrings and a mang tikka will be adorable.
A small ring and some matching bangles will add up beauty to the saree look. A sleek bun and neutral makeup with smoky eyes and perfect lipstick shade will make you look like a diva at the ceremony.
Also Read: Wedding Dress Fabric Guide – Top 9 Wedding Dress Materials
Conclusion
Having a collection of wholesale sarees in your wardrobe is necessary as you have to wear ample of them during the wedding functions. It all starts from the engagement ceremony, so choose the best one wisely.
After that, Haldi, Mehendi, sangeet, and other parts are also to be celebrated. You can also attend other post-wedding functions such as reception parties with a pretty saree.
For a tremendous engagement look, you can follow this guide and get a flaunting saree for engagement. A pair of heels and a lovely smile, and your engagement look is complete.
Must Read: Top 10 Trending Designs in Pakistani Salwar Kameez
Images by Irshad Rahimbux from Pixabay