Did you know that you can save money on paid ads and use content marketing to drive sales? With effective content marketing, you can easily create a full-funnel approach. Use it to build awareness of your brand, create consistent engagement, and increase not only sales but also loyalty. There are a few things you need to research and prepare to get started successfully. Ready to create a content marketing campaign? Here's everything you need to know.
What is Content Marketing?
Content marketing is a marketing practice that involves creating and sharing relevant content with your audience. Most people think it relates to articles and blog posts. Still, it could also be videos, podcasts, eBooks, and any other form of media, depending on what's suitable for your business model.
Marketing as a whole can be defined as communicating value to your audience. With content marketing, you're doing that through the strategic use of high-quality, relevant content.
4 Things You Need to Do to Create a Content Marketing Campaign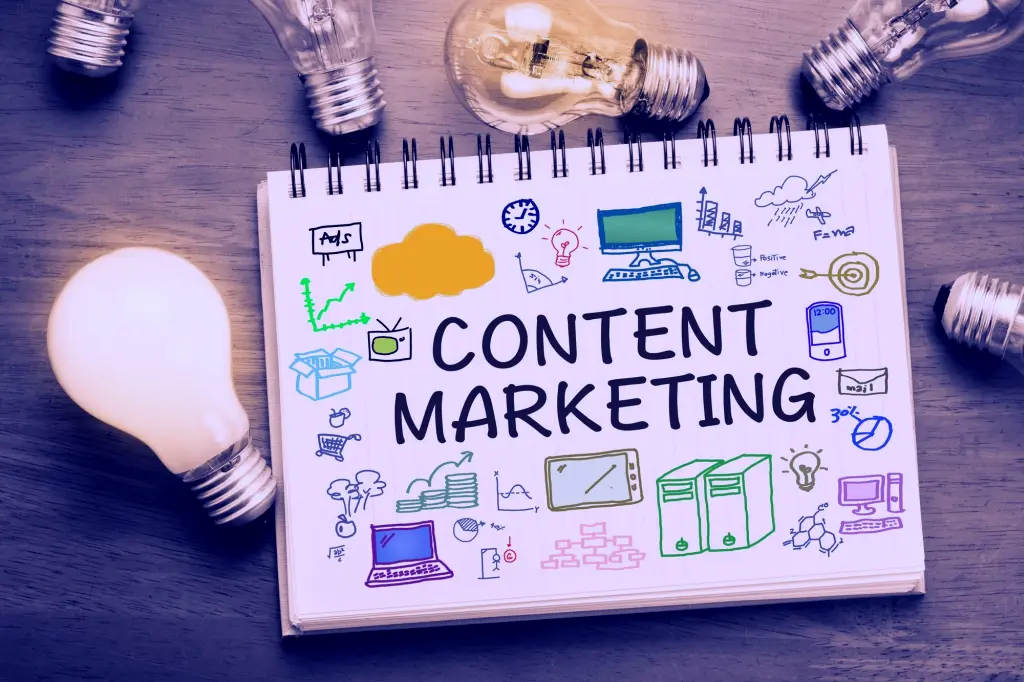 Do Some Research
The first step to creating a content marketing campaign is to do some research. It's essential to understand exactly what your audience is looking for so you can create content that caters to their needs. This is what will help you meet your marketing KPIs.
Use content marketing tools like Answer The Public and BuzzSumo to research content ideas and stay on top of trends in your industry. There are also tools like Ubersuggest and Google Keyword Planner, which will help you to pick relevant keywords for SEO purposes.
Creating a Content Marketing Strategy
Outline your marketing goals and budget for content creation. Your goal might be to increase your site visits or to drive repeat sales, and the content you design should be based on your specific goals.
Think about your content pillars — what are the key topics you want your audience to take away from your content? Organizing your content around these pillars will help you stay organized, create impactful content ideas, and boost your SEO.
Choose your publication channels wisely by thinking about where your audience is likely to be found. Consider using third-party channels like guest blogs and podcasts to increase your backlinks.
Also Read: Most Effective Content Marketing Strategies For 2022
Create a Content Calendar
You need a content calendar to organize your content for marketing. This will help you stay organized and consistent, boosting your SEO ranking. Content calendars also help you plan content that coincides with your overall marketing strategy.
Frequency and consistency are key for business website content, but so is relevancy. Ensure that the content you plan is relevant to your target audience's needs, pain points, and desires and that it answers their frequently asked questions.
Also Check: Why Your Content Marketing Strategy Might Not Work & What You Can Do About It
Create a Content Marketing Campaign
Taking some time to plan and create a solid strategy is all you need to create a content marketing campaign today.
We also recommend taking some time to think about your overall marketing campaign elements and making sure your content marketing feeds into your overall marketing strategy.
Found this article helpful? So, discover more actionable marketing advice on our blog. How to Use Wikipedia for Content Marketing