Blog owner! Are you looking for a ghostwriter but don't know how to hire a ghostwriter. Here are the points to follow. Hope this blog will help you to pick the right one!
It's often observed that our world is filled with people equipped with great ideas and concepts. When we hear them talk about it, you can't help but feel mesmerized by it and often exclaim,
"Why don't you write a book about it? It would easily be a best seller!"
Unfortunately, we're still humans and not so perfect. While some people may have great minds and words when talking, likely, they might not be as great of writers as we make them out to be.
Ghostwriters Are Not Summoned Spirits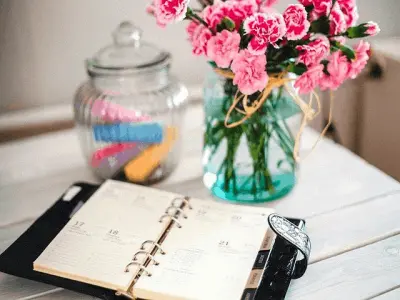 This is where ghostwriting services make their way in. Book ghostwriters for hire aren't summoned spirits to put your long-lost motivation and lack of talent in writing to black and white (although that would be useful creation).
They are real people with the exceptional talent of turning your concepts, ideas, and thoughts into the words of deliverance and personify the figurines in your mind. Though, it's not a piece of cake to find ghostwriters that understand your requirements correctly.
You might have to consider several things before hiring a ghostwriter for your blog to turn it into a success.
Also Read: Ghostwriting And Its Benefits: For People And Businesses
How to Hire a Ghostwriter?
Here is a step-by-step guide tailored with an in-depth look at all the things needed to know beforehand on how to hire a ghostwriter: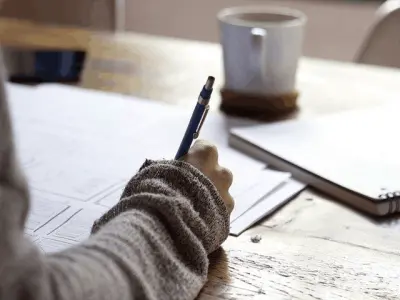 1. How to Hire a Ghostwriter When You Don't Understand Your Niche
How to hire a ghostwriter if you do not know your niche? The whole hiring process for the perfect ghostwriters becomes a lot easier when you understand your niche and what you exactly want for your blog.
Blogs represent you; they are your identity, and it's essential to be self-aware. Deliver yourself the necessary amount of time to self-evaluate and pinpoint how you wish to present yourself with your blogs. This makes it easier for you to choose the perfect ghostwriter more than it makes it easy for them to understand their client's wants.
2. Understand the Type of Ghostwriters
Ghostwriting services are not restricted to a particular category. You might run into fictional writers, non-fictional writers, précis writers, or memoir experts when you reach out in the world of writers.
This is where your understanding of your blog comes in and helps you decide which ghostwriters to reach.
3. Ask Around for Referrals
Before reaching out to agencies, firms, and freelance websites, try looking around in your vicinity first.
Ask your friends, family, or colleagues if they know someone reliable because a good referral will save you time for research and negotiations. This also reduces your risk factor by a high percentage.
4. Contact Agencies
Agencies are the best ways when you do not know how to hire a ghostwriter. Agencies and companies often have certified writers available who're willing to write top-notch content for your blog without asking for accreditation on it.
Being certified doesn't come for free. These staffs are highly experienced and would offer you the best of their services for your blogs.
Also Read: Conversion Copy Tips For Every SEO Writer
5. Make Your Way to Freelancing Websites
While certified ghostwriters guarantee you quality work, they charge exceptionally as well. This is when you have to make your way to freelancing websites.
You can find beginner to double-figure years of experienced freelancers on various websites who are willing to offer you their services at rates far lesser than what any agency might offer you.
6. Create a Self-Explanatory Job Post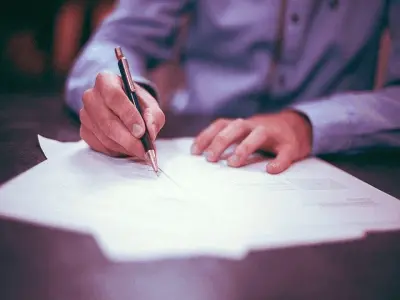 Ghostwriters are known as ghostwriters for a reason. They wouldn't be reaching out to you on their own. But that applies to almost every service. Book cover design a detailed job post that explains what you look out for in a book design and what your book is about.
The best way to attract the right audience is by posting the right job for them. A non-fiction ghostwriter might not be able to offer you anything remotely pleasing for your blog about a character's personality and life story.
7. Research Through the Candidates
It's possible that even with you updating a thoroughly explained job post, some non-related ghostwriters may pitch you in an uneven tone to make money. How to hire a ghostwriter, especially, the right one?
When you start receiving requests, start an in-depth search, and analyze which writers stand side-by-side with your idea to give you the content you want for your blog.
It might be helpful for you if you evaluate their previous blogs. This gives you a better view of their writing style and helps you choose whether it would match your own.
8. Narrow Down To One Ghostwriter
You might end up with multiple choices at hand that entice you, but you can't work with all of them together!
Start narrowing down till you reach 'uno' as you continue to mark out a checklist, ticking through the requirements you need for your blog.
Also Read: Grammarly Vs ProWritingAid – One Is The Best In 2022
You're All Set For the Blog!
Regardless of how easy it might look to choose a ghostwriter for a blog, it's a time-consuming, thorough-research process.
You may be able to find many ghostwriters, but to discover someone with whom you can vibe, whose style complements your own and knows exactly how to deploy your thoughts on your blogs, is a tough catch.
Hope, this blog has solved your question how to hire a ghostwriter. Good luck!
Must Read: 11 Reasons Why You Should Hire A WordPress Web Design Agency
Featured iMAGE by Suzy Hazelwood from Pexels