If you are considering becoming a freelancer, you might have wondered which freelancing sites are best suited for you. There are many freelancing sites, however, not all of them are suitable for a beginner freelancer. Therefore, in this article, I will be considering top 5 best freelancing sites for beginners.
Freelancer.com is one of the top and best freelancing sites where potential clients post a job and freelancers proceed to place bids. Users get to interact with freelancers with skills such as programming, arts, writing skills, and that's only the tip of the iceberg.
Top Features
Freelancer has a downloadable app for mobile phones and desktop computers
Work progress monitoring
Direct communication with freelancers
Secure payment transactions
PayPal integration
Getting Started On Freelancer.com
Head to the Freelancer website and create a free account.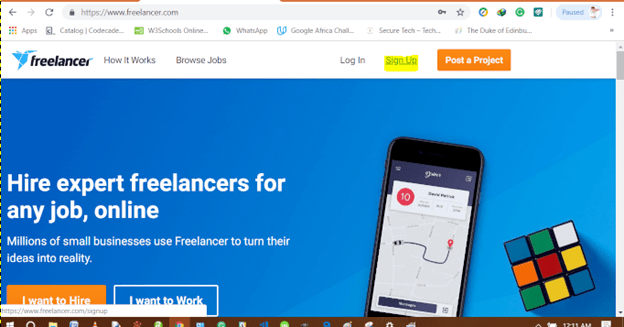 You can use your email address or your Facebook account to create a freelancer account. However, please note that it's much better to create an account using your email because your Facebook account may not portray professionalism.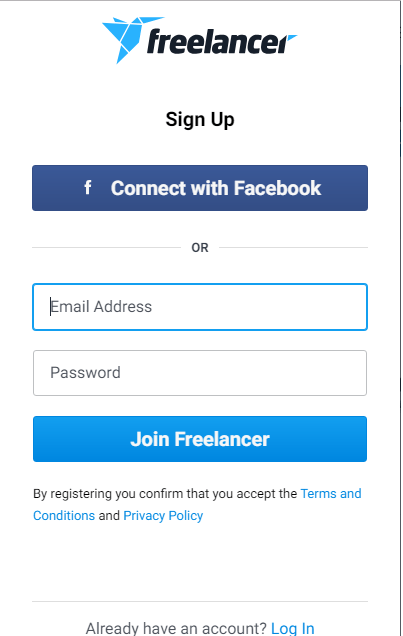 Next, choose a unique username. Freelancer uses the username in your interaction with the site, and it cannot be changed once set.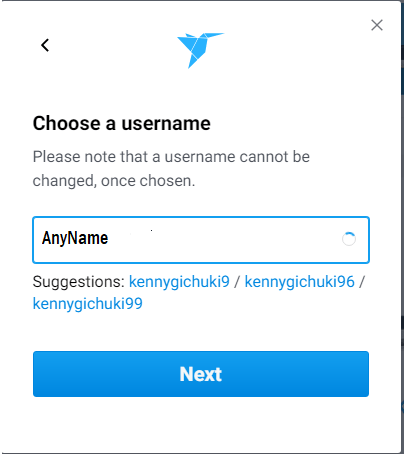 Then, select your account type. Since you want to be a freelancer, choose I want to work.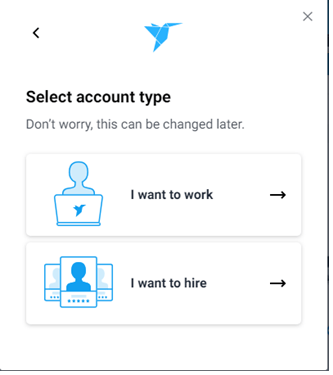 You will then get a message telling you that your account registration has been successful. You now have to complete your account details. Select your skills then click Next.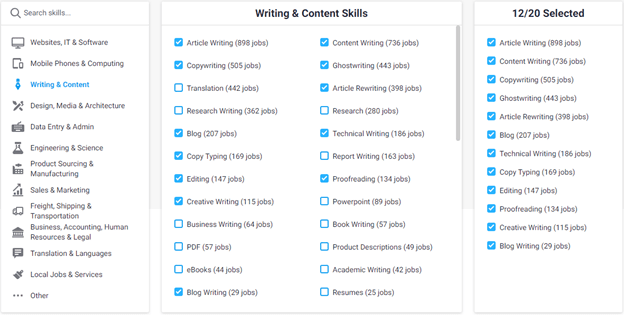 Then provide your first and last name, languages, and your experience. If you are a new freelancer, it's much better to key in your expertise as intermediate. Because new freelancers seldom get any work.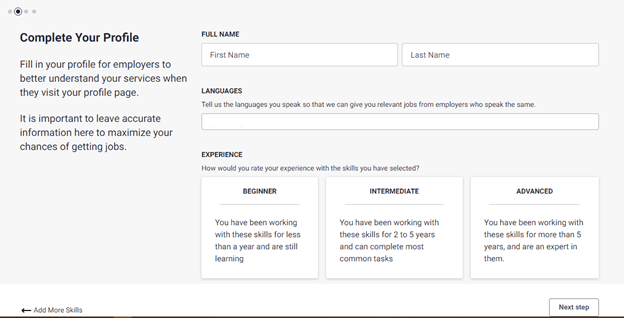 Next, you have to provide a payment method to verify, it could be a bank, or you can use PayPal.
However, you can skip this method by clicking Skip Now.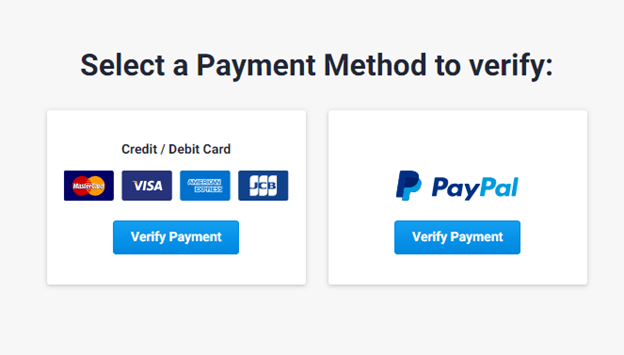 Finally, you can opt to get the freelancer plus membership for a 1-month free trial after which you will pay $9.95 monthly, or you can skip and get your free account.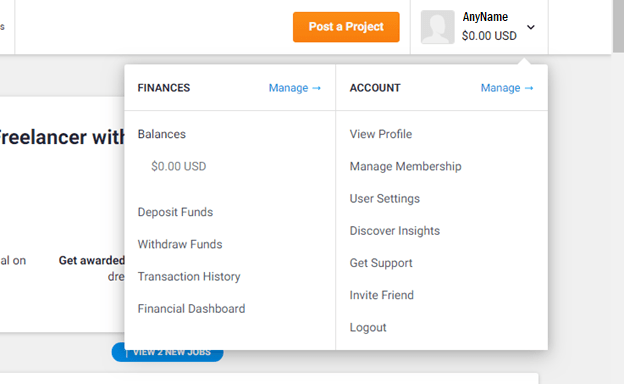 Next, complete your profile details. Click the upper left corner of freelancer where you see your username and click view profile.
Upload a professional profile picture (a clear picture portrait photo of yourself, from the shoulder up), click Edit profile and add a profile headline. Highlight your skills and experience in your summary, and don't forget to add your hourly rate.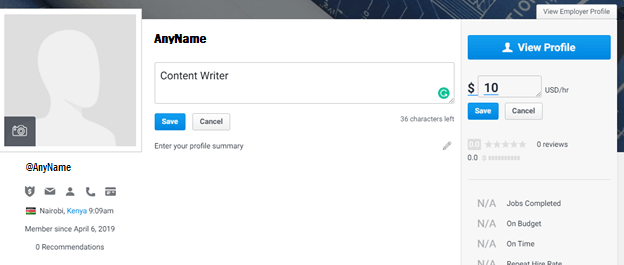 On your profile you can include the following:
Portfolio
Certifications
Experience
Education
Qualifications
Publications
Pros
Freelancer has lots of jobs offers on almost every category online.
The subscription is much cheaper as compared to Upwork and other platforms for freelancing.
The tech support is excellent.
Cons
Withdrawing money takes a whole 14 days after the withdrawal request.
Nowadays there are many scammers in freelancer. Scams involving new freelancers are very many.
It is expensive for fixed price projects
Freelancers can also only submit up to 8 proposals per month before they must upgrade to a paid account. If you a new freelancer, the 8 bids per month may not land you any client.
Founded in 2010, Fiverr is one of the world's largest platforms for freelancing. Also, It is one of the best freelancing sites. You can get lots of services including writing, translation, graphic design and even programming. Fiverr's popularity is mainly because most of its gigs start at $5.
Top Features
Private Communication Platform
You can create Custom Offers
Plenty of jobs across many categories
Secure payment methods
Seller Rating & Feedback
Pros
For clients Fiverr offers low fees, which makes it an excellent platform to hire freelancers
Fiverr guarantees that client details will always remain concealed. The platform will only release information that will help freelancers know about their potential clients.
All transactions carried out between the client, and the freelancers happen within Fiverr.
Clients can easily access freelancer profiles and feedback, leaving them to decide whether they're worth hiring or not
With Fiverr, you don't have to spend your time bidding on potential projects
Tips are Common and Encouraged by Fiverr
Cons
Fiverr takes 20% of each transaction, including tips. It is a bit expensive since they also charge buyers a certain amount.
Fiverr offers Low Income. Because, most gigs start from $5 and after the 20% cut, you only make $4 per gig.
Fiverr does not allow making contact outside of its platform.
It is a bit difficult to get your First Few Gigs if you are a new freelancer. Nobody wants to take a chance on you. They could easily hire another freelancer with experience.
Some Buyers Can Be Frustrating to Work With.
There are limited withdrawal and payment options. Also, funds are held for 14 days before they become available for withdrawal.
Fiverr's rating system can easily be affected by factors that the seller cannot control.
Getting Started As A New Freelancer On Fiverr
Head over to Fiverr's website and click Become a seller.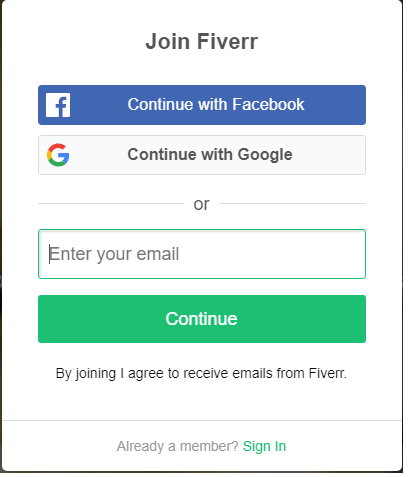 Next, use your email address to register and click Next. Then choose the right username and a strong password.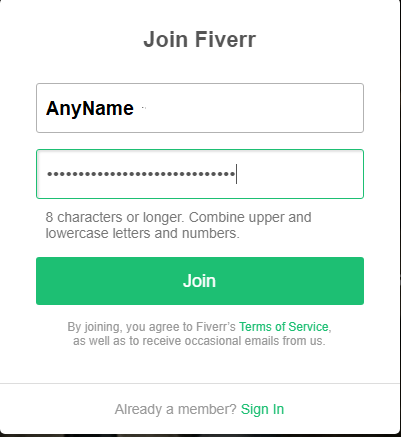 Fiverr offer helpful tutorials along the way. Next, you have to add your info. You should add your description (some of your hobbies and interests) and your languages and proficiency level.
Next, add your profile picture.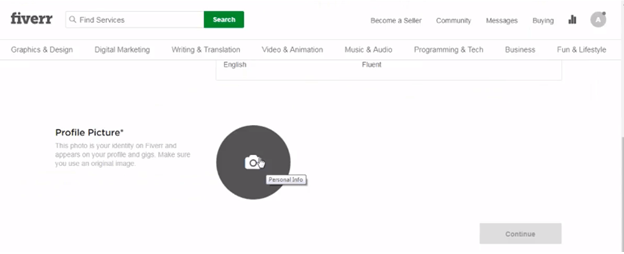 Next, choose your availability, whether you want to work part-time or full time. Also, proceed to add your skills and your experience level.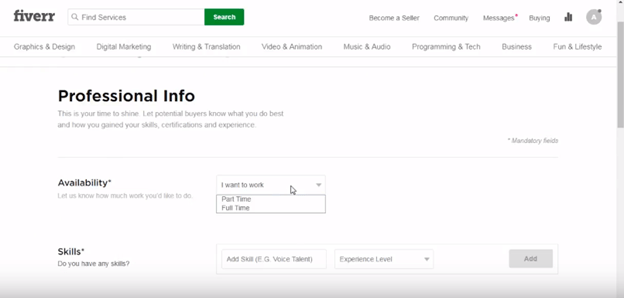 Next, you can add your education and any certifications you might have.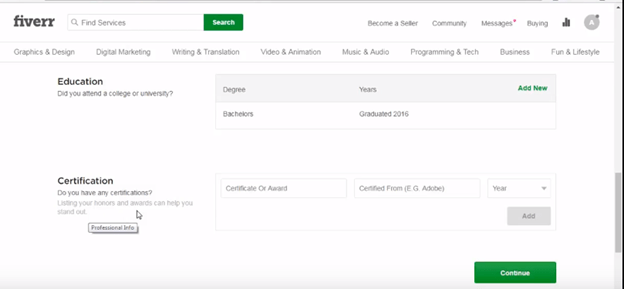 Finally, you can optionally link your social media accounts or your professional accounts. You can skip this step since most social media accounts are not professional in nature. However, you can link a stack overflow account if you are a programmer and need to showcase your work.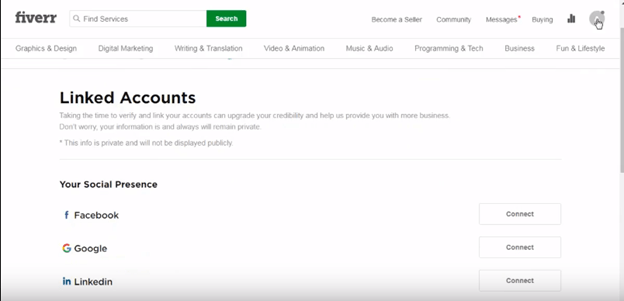 That's it, and now you are ready to create your first gig.
When creating your first gig, you should consider a good gig title a category and the search tags.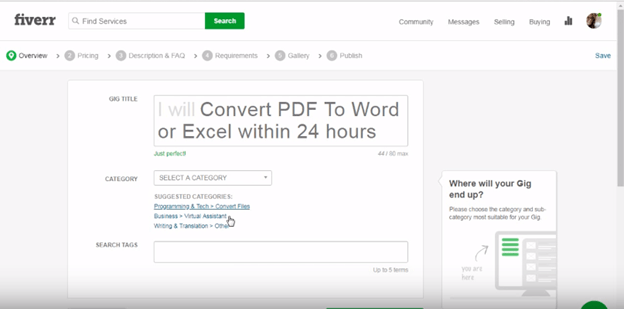 Finally, add search tags and click save and continue.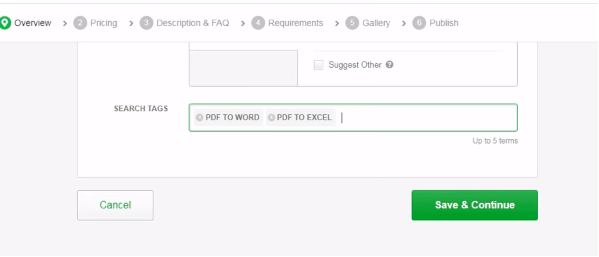 Now under Pricing name your package, describe what your package offers, give a delivery time and name your price. For a new freelancer, you should offer a reasonable price and not be too expensive.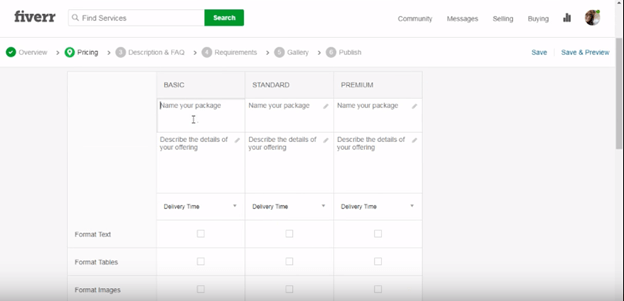 Then, under Description & FAQ, you should describe your gig. Describe what your Gig offers.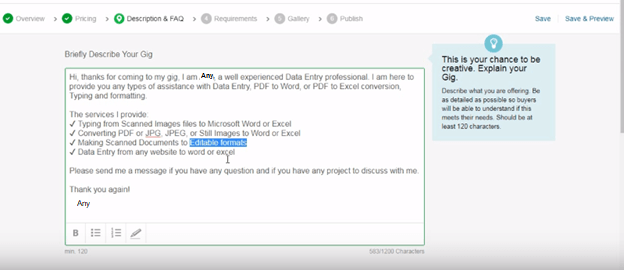 Next, under Requirements add what you need to complete the project successfully.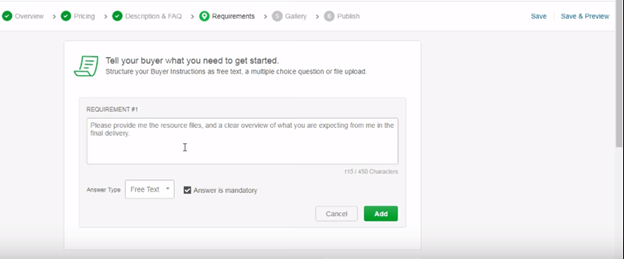 Then, under Gallery add a few images to showcase your work.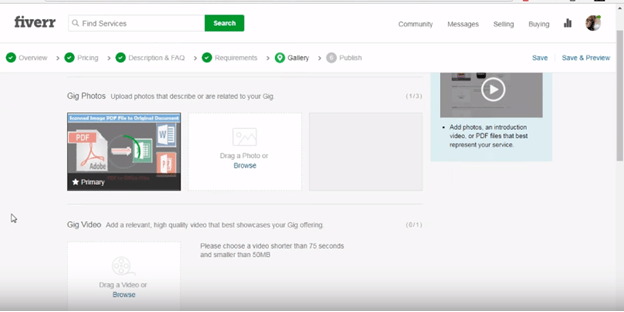 Finally, save and publish your gig. You can add up to seven different Gigs. With that done, you can now wait for clients to place orders.
Upwork is one of the best freelancing sites. Formerly Elance-oDesk, it was successfully rebranded to Upwork in 2015. It currently has over 12 million registered freelancers making it one of the largest platforms for freelancing in the world.
Top Features
Upwork Enables users to message with freelancers before and after an agreement.
The Freelance Screening feature verifies a freelancer's identification.
Upwork Displays profiles of freelancers with their qualification and ability.
Shares documents like style guides with the freelancer.
Enables the user to build project workflows that are visible for both the freelancer and employer.
Provides a space to store digital assets which can be used by the freelancer.
Upwork Automatically pays the freelancer upon completion or approval of a project.
Provides multiple methods for the user to pay the freelancer.
Pros
You can be as selective as you want, only applying to jobs that you like or that pay more.
It's easy to use.
You can screen your clients based on feedback they received from other freelancers. For instance, if someone didn't pay, you can find that out before choosing to work with them.
Syncing your bank account is easy. You can utilize the automatic transfer system to send money from Upwork into your account each week.
Cons
Upwork charges a premium fee. On top of paying them 5-20% of your earnings, you'll need to remember to save 15-30% to pay your taxes:
There is a vast talent pool. Therefore, competition is very stiff.
If you don't have any feedback or work history, it can be hard to find your first few gigs. Most people hiring prefer someone experienced, and having feedback/work history provides validation that you've been successful working on other projects.
Creating Your Freelancer Account On UpWork
First head over to the Upwork site and click Sign up. Then add your first and last name and also your email.

Next, create a strong password, select Work as a freelancer and choose the right username.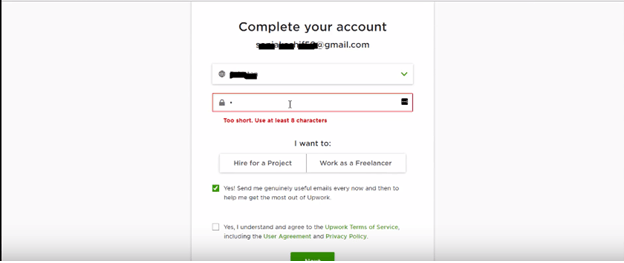 You now have to verify your email. Head to the email address you provided and make sure you click on the verification link.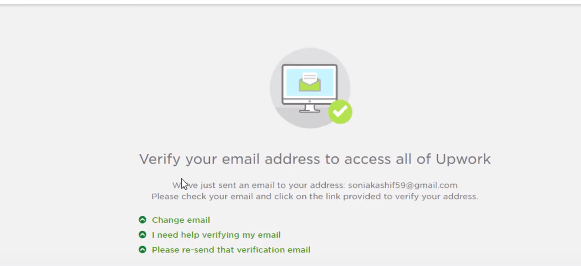 Next, you now have to begin your application to join Upwork. Since Upwork has lots of freelancers, you should ensure that your skills are unique. So, select rare skills. You may not have those skills, but if you want your account to be approved, you have to 'lie.' Once your account is approved and you have received the confirmation, you can now edit your skills. Additionally, select the intermediate level to enable you to get projects quickly.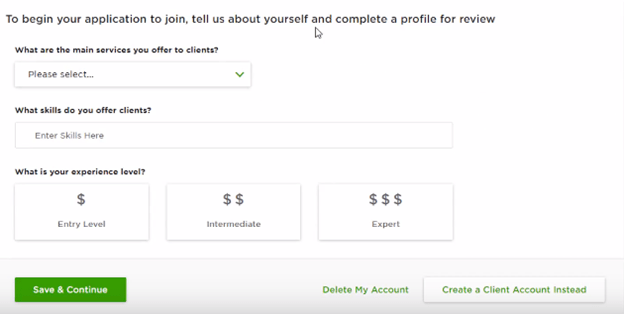 Next, you have to add your profile photo. Remember to choose a picture that shows your entire face. Then select a professional title that describes what you do, e.g., an expert programmer, and write a professional overview. The overview should be about your expertise, what you give the client and your best experience.
Next, select your education history, your employment history, your English proficiency and set an hourly rate. For new freelancers, $10 is a good start.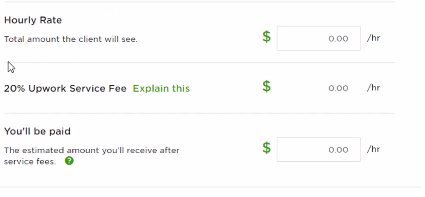 Next, set your availability and the type of projects you are interested in.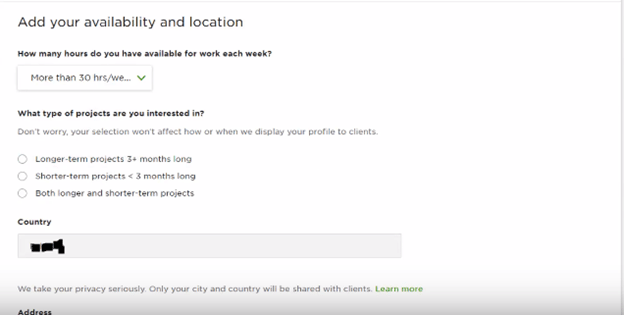 Moreover, enter your address, city, postal code and phone number.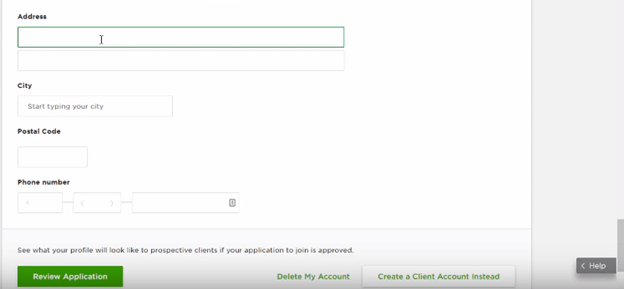 Now you can submit your profile and wait for its revision. If you put rare skills, it will be approved.
After approval, you can now come back and chose the skills you HAVE. You will now be able to get jobs that require your skills and not rare fake skills.
Created in 2003, Linked is a professional networking and business-oriented website. It has a Facebook-like interface and is very easy to use. LinkedIn has grown to be an excellent place to find jobs and potential employers. We can include LinkedIn in the list of top 5 best freelancing sites.
Top Features
Employer accounts
Resume search
Groups
Native video
Advanced search
Pros
Free to use
LinkedIn suggests connections that you might have something in common.
Functions as a social network. You can follow and read updates from others.
Cons
Premium accounts are costly
LinkedIn sends members lots of emails
Setting Up A Freelancer Account On LinkedIn
First head over to the LinkedIn website and click join now.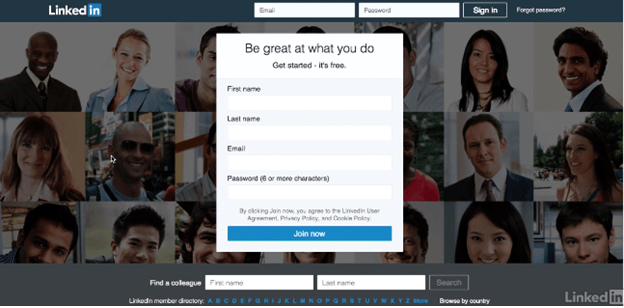 Use your first and last name, and then enter your email and a strong password.
Next, select your country and postal code.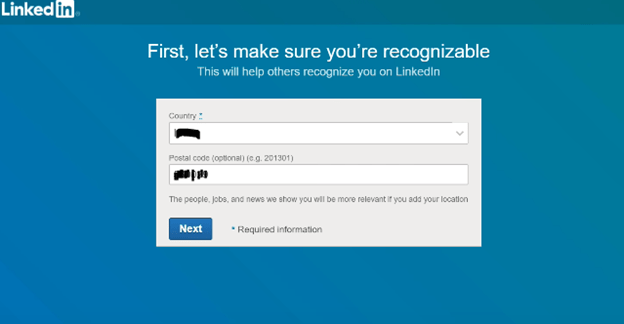 Next, chose your job designation, company, and industry. Also, if you are a student, select here.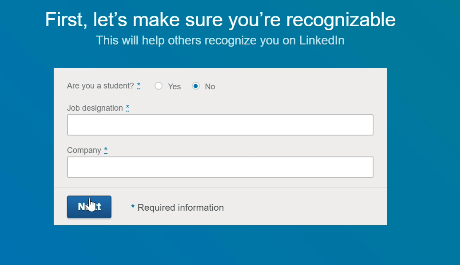 Next, you can now select the setting to tackle first. Click Building my professional network.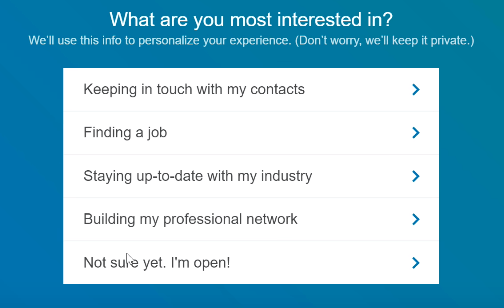 Verify your email address. Next, you can now start working on your profile.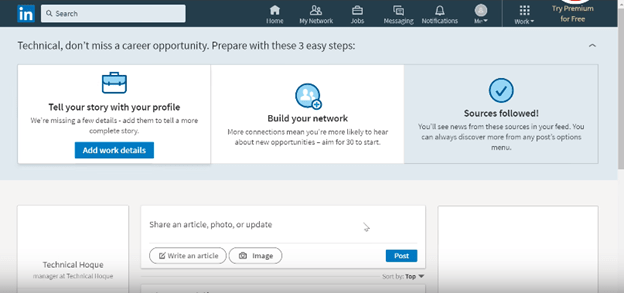 Click on additional work details To Add your work experience.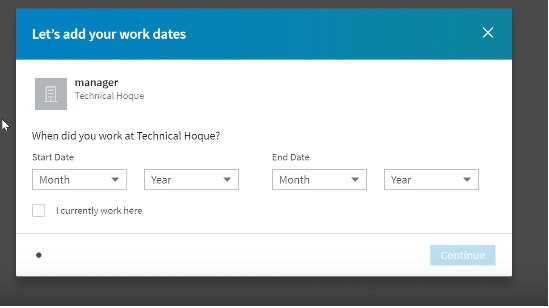 Next, add a profile picture, your names, your headline, and current position.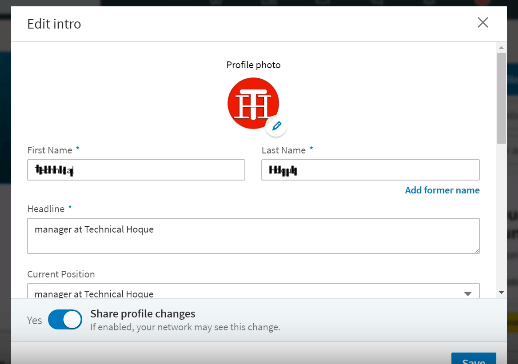 Add your city, industry and a summary.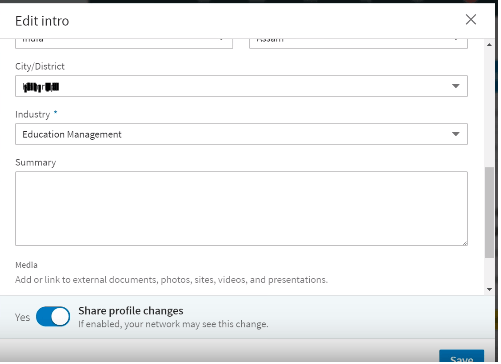 That's it for a new freelancer; you can now start searching for jobs.
Workana has a lot of Latin American freelancers. Created in 2012, it has had a massive development among Latin freelancers. Workana is one of the best freelancing sites.
Jobs are mostly spread in Spanish, trailed by English and Portuguese. In Workana, when you create an account, you start with the initial level which is Iron. As you progress, your goal should be to reach the maximum level which is the Hero position.
Top Features
Secure payments.
Chat feature
Work journal
Workana allows you to link to LinkedIn.
In Workana, you get certifications from another site, such as Brainbench.
Pros
No minimum withdrawal limits
Has a free plan
Workana is very easy to use. Creating your profile takes a short time.
There is plenty of jobs
Cons
Some clients are frustrating to deal with.
Creating Your Workana Freelancer Account
Head to the Workana site and click on register and get started.
Add your names, email, and a strong password.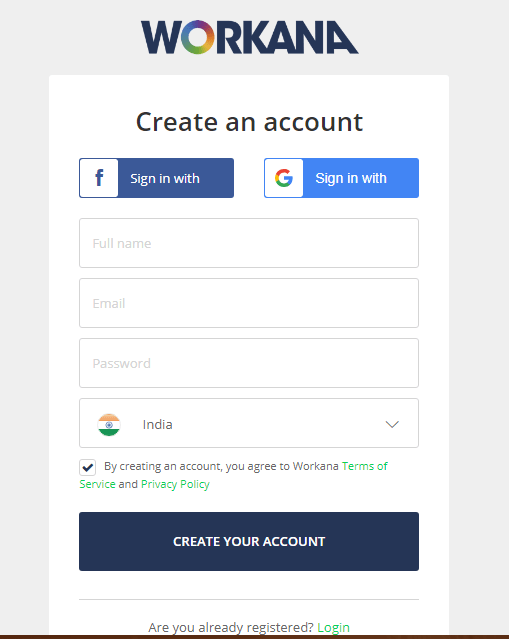 Now, add your skills and expertise.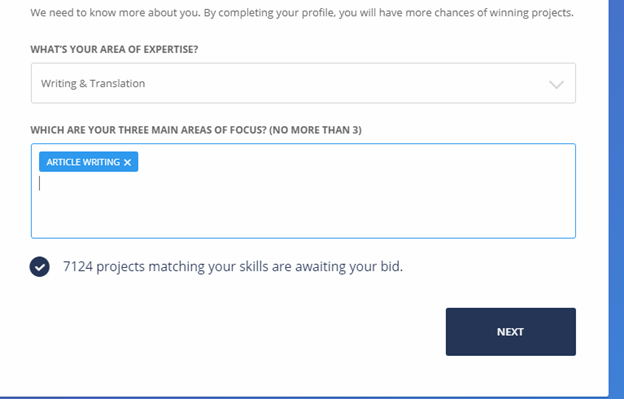 Next, add your profile picture and describe your expertise.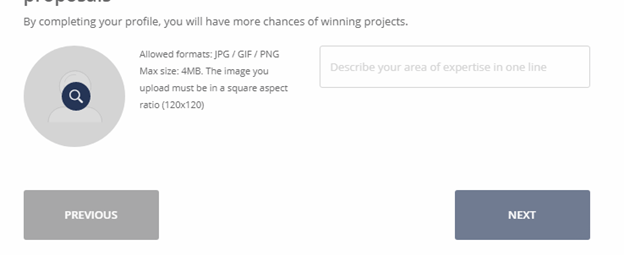 Add your bio, work history and language and select your proficiency.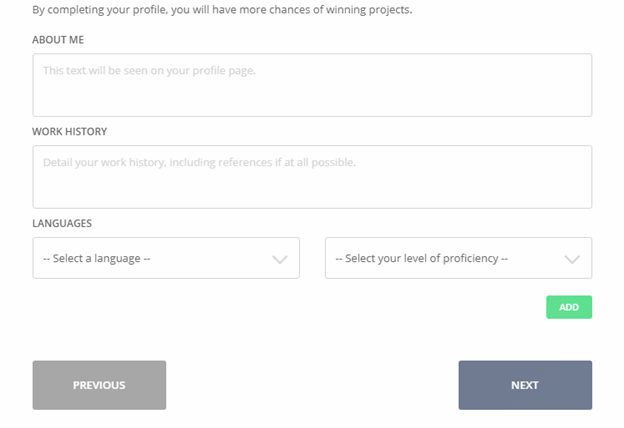 Next, verify your email and your phone number.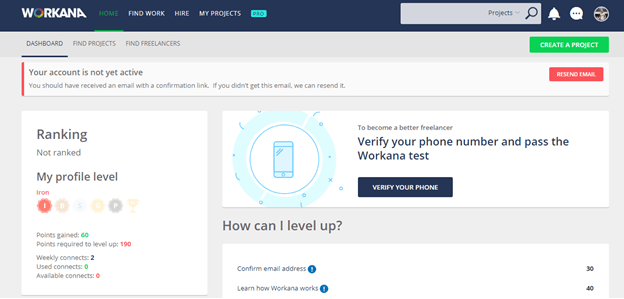 Once that is done, you can now start finding projects to work.
Is Workana Safe?
Workana is an online marketplace where freelancers connect with clients. But is workana safe? That is an important question since the platform handles payments between clients and freelancers.
Let's take a closer look at Workana's reputation as a freelancing platform, the types of information you'll need to give the company for payments, and why freelancers or clients choose to use the marketplace as a place to connect.
Workana's Reputation
Workana was first established in 2012. The platform began to become more popular with freelancers and clients alike in approximately 2014. It means the Workana platform actually predates Upwork, another very well known online marketplace for freelancers, which was established in 2015.
Workana became the most popular in Latin America. A group of four Argentine entrepreneurs founded it. Today, it's a global marketplace that continues to expand its reach.
Today, the marketplace has over one million freelancers working on completing over 20,000 projects every month.
How Workana Works?
The online marketplace experience is slightly different for clients and freelancers, but similar enough.
For Freelancers:
If you're new to this one of the best freelancing sites, the first step will be to create an account. Be sure to include a lot of information about your skills. Don't just paste a resume in. Write a few paragraphs about your abilities and why clients will prefer working with you.
Browse the marketplace and find projects that match your skillset. What kind of work are you looking for? Select your projects wisely.
Apply for the project with a proposal
Tell the potential client why you feel you would be an excellent fit for this project.
Get approved for a project
You will not be chosen for every project you bid on, but when you are, it will be time to work on a project. When you're ready, submit the work to the client. You may need to revise until the project is approved.
Has your work approved?
When you accepted the project, Workana accepted payment from the client for you and hold it in an escrow account. Once the client approves your work, Workana will release the funds into your Workana account.
Get paid
If you have a basic account on the platform, you will get a monthly paayment. If you have a paid account, there are options you can get payments twice a month or unlimited. You can choose to be paid through wire transfer, Paypal, or Payoneer. Each of these payment options charges a different commission rate, so read the terms carefully.
For Clients:
If you're new to the Workana, one of best freelancing sites, the first step is to create your account.
Post a project. Include as many details on what you are looking to have done as possible to get the best quality freelancers applying for the job. If you know you want a freelancer with specific experience, include that information in your project.
Contact the freelancers who've sent you bids. You may start receiving bids from potential freelancers within minutes. You can begin replying right away or wait a few hours to see what you've received for bids.
Put the agreed-upon payment in escrow. In your conversations with freelancers, you'll have agreed upon a price for the job. The payment will go into an escrow fund that Workana will safely hold by to pay you.
Receive the work you've paid for. When your freelancer is done, they will submit their work to you for approval. The money in escrow won't be released to their Workana account until you've approved the submitted project.
Is Workana Safe For Freelancers And Clients?
After many years of building a strong reputation for safely connecting freelancers and clients and holding payments for them. So, Workana is considered one of the safest platforms for freelancing.
Payments on the marketplace are handled through Paypal, Payoneer, or a direct bank transfer. It depends on what the freelancer selects. Every payment option Workana offers charges freelancers a different commission rate, so be sure to evaluate your options carefully before making a payment decision.
How Often Are Freelancers Paid?
Freelancers on Workana can sign up for a free account, or one of their three paid options. With a free account, freelancers receive a monthly payment. The paid plans offer more frequent payment options.
Workana Is A Longstanding Marketplace For Freelance Work
The online company has built a global reputation as a safe place for freelancers and clients to connect on a wide variety of digital projects, like website content, web development, and app creation. For people wondering is Workana is safe, this longstanding reputation and information on their payment options have led millions to believe the answer is yes. Workana uses popular payment options, and they have a well laid out set of payment plans to make their freelancers and the clients hiring them feel secure.
Final Thoughts
In this article, you have learned about the top 5 online best freelancing sites those are available. Each of these platforms for freelancing has its distinct advantages over the others. However, for a new freelancer, you should consider Upwork, Fiverr and LinkedIn. These platforms have been around for a long time and have a good reputation. Also, they offer free accounts which when used and managed care can be a goldmine.
Must Read: How to Make Money Online?