A logo is one of the best elements you can use to build brand identity in whatever industry you work in. It will be comfortable for your audience to connect with your brand and even remember it when you have a logo. Making a logo for your business is no longer daunting. Today, you can design a logo using a program on your smartphone or tablet. Logo design apps are convenient, user-friendly, and create modern designs. That's why they are worth considering as a business owner. This article will look into the best apps for logo designing in 2023.
Top 7 Best Logo Designing Apps In 2023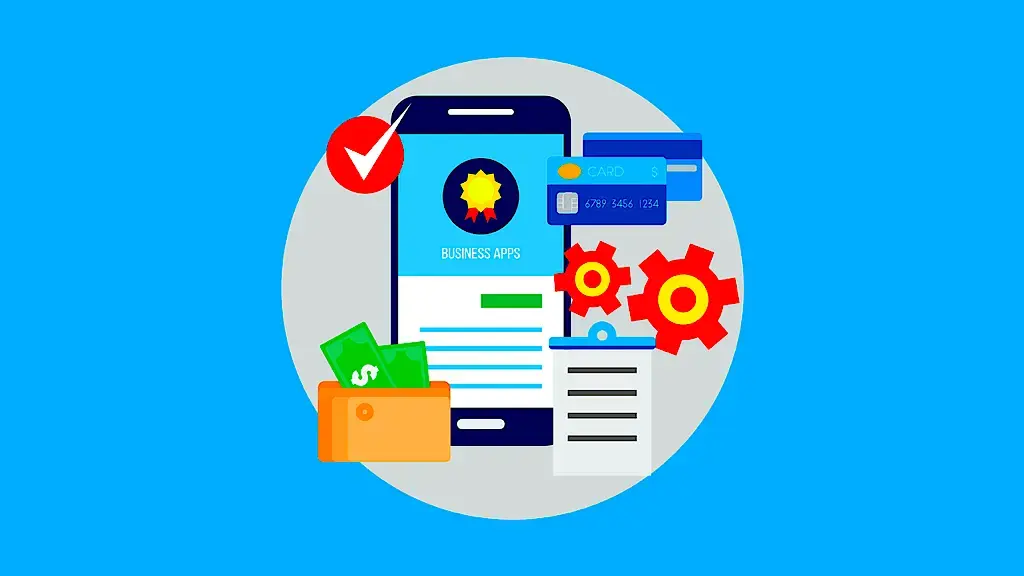 Here are the best apps to consider for logo designing in 2023 and beyond.
Logo Maker by Tailor Brands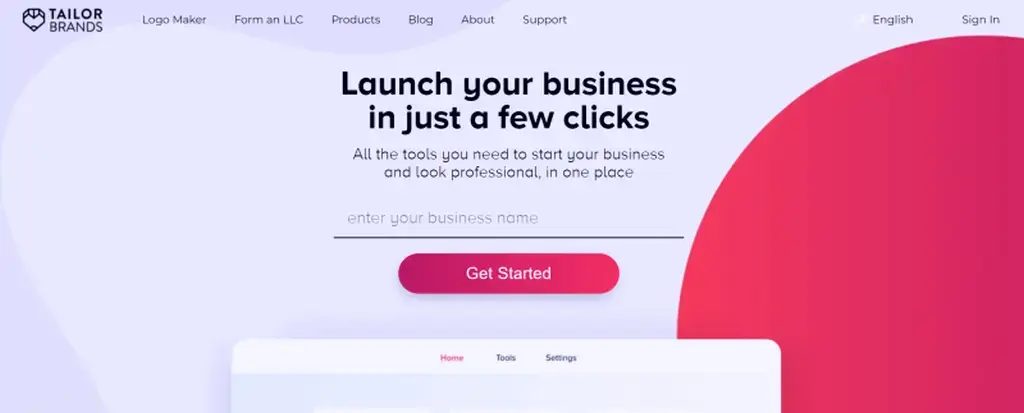 Tailor Brands Logo Maker is the first logo design app that you should consider. It tops our list of the best apps for logo design because of the various features. The first reason to use this logo designing app is that it is user-friendly, and you do not need other tools to start making your logo using this app.
Also, it doesn't use any templates or predesigned. This means you can use it to develop a unique design logo. And you can use this app to do more than creating a logo. It's possible to download the logo, print it, and use it for branding without needing any other tools.
Also Check: What Are The Best Android TV Apps?
Logo Maker (By: Bizthug Pte Ltd)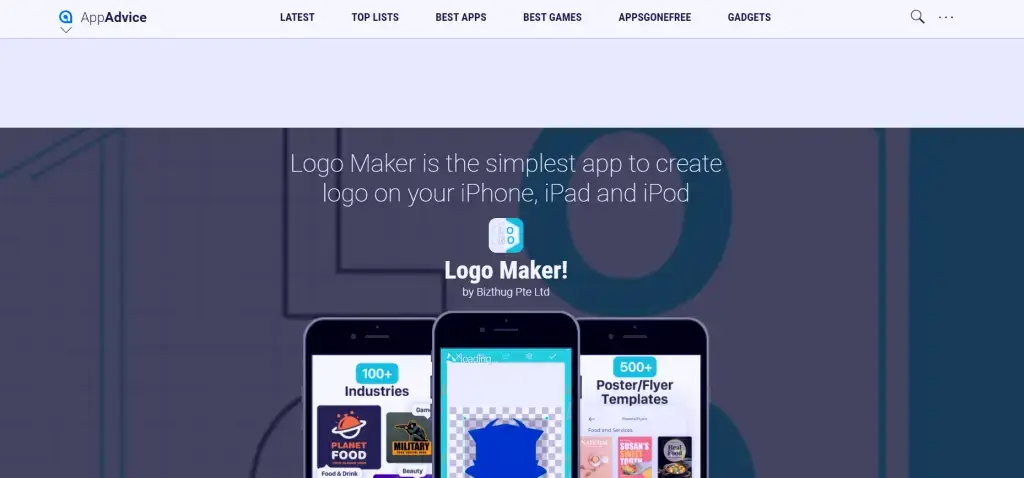 You can also consider creating your logo with Logo Maker app. It is a high-quality app that you can access for free, and it comes with tons of templates that can help you start designing your logo. It is a good idea first to try creating the logo in black and white, then later in color when you're sure.
This will make it easy to correct errors in the design first before introducing the colors. Also, having a black and white logo and then adding color to it will help you see how the colors blend. It will then be easier to decide if you have the best color pattern or not before proceeding.
Also, once you choose your template, you can start editing it with various in-app features. The high customizability this app offers makes it worth trying. You can also use it to make a logo for a casual brand. It has a free three-day trial that you can use to have a feel of it.
Also Check: Chief Principles to Follow When Designing a Logo
DesignApp Logo & Graphic Design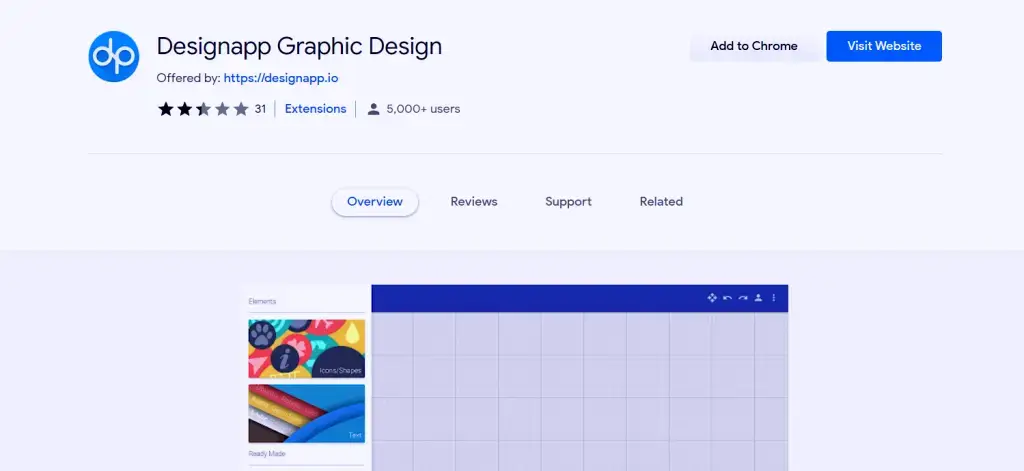 Designapp Graphic Design logo designing app can also be an excellent pick for you. One of the best apps for logo designing that has varied features that make it stand out from its competitors. For instance, the features it comes with, like over 600 fonts, aren't easy to find on most apps. Such features make coming up with a unique design logo seamless.
Once you are done creating the logo, the app has a feature that will help you email yourself, and it is a better option than having to download it. Also, you can access DesignApp on any device because it works with both Android and iOS operating systems which is advantageous.
Also Check: What Benefits Can a Good Logo Design Bring to the Company?
Logo Maker Shop (by: PIXO)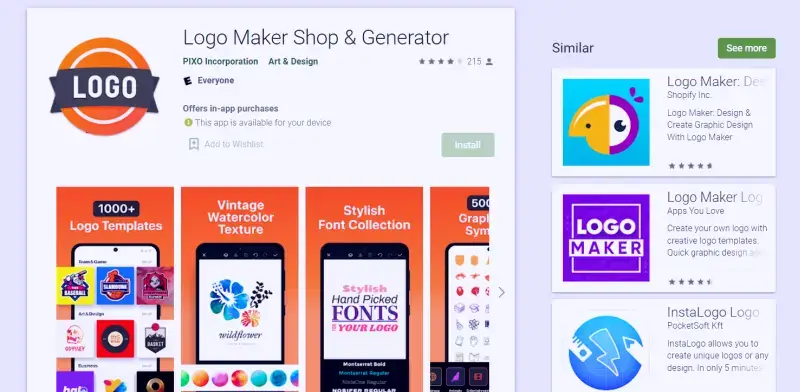 Another app that you should consider is the Logo Maker Shop (by: PIXO). This app comes with 1000+ logo templates that make creating a logo almost effortless. You only need to pick the best template for your needs and use the tools available in the app to customize it to your needs.
This app is worth considering because it comes with modern and well-designed templates. Also, you can find some of them for free and only pay for those marked as 'pro'. In addition, this logo design app is easy to use, and you can make your first logo without needing any help.
Also Check: How To Do A Professional Company Logo Design With DesignEvo Logo Maker?
Logo Maker Plus: Graphic Design & Logo Creator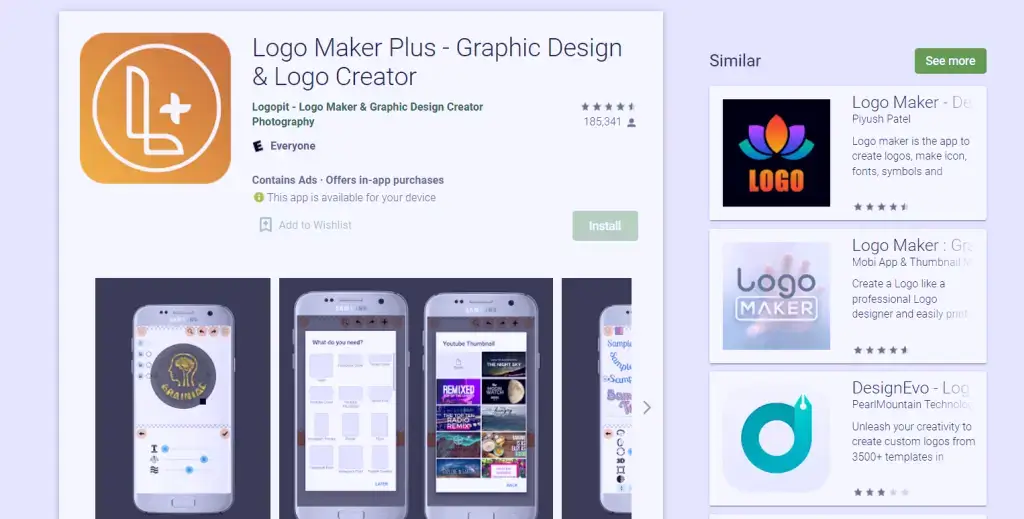 Logo Maker Plus, logo design app has everything you need to create an outstanding logo. You can enjoy its high customizability that allows you to manipulate texts, choose fonts, etc. One factor that makes this app popular is it allows the user to take control of the design process.
Also, most people love it because they can use it to create unique logos. The in-depth editing capabilities you'll get when using this app make it worth considering. In the end, you'll get a logo that comes ready for deployment on websites or social platforms.
Also Check: 5 Golden Tips And Tricks for a Good Logo Design
Watercolor Logo Maker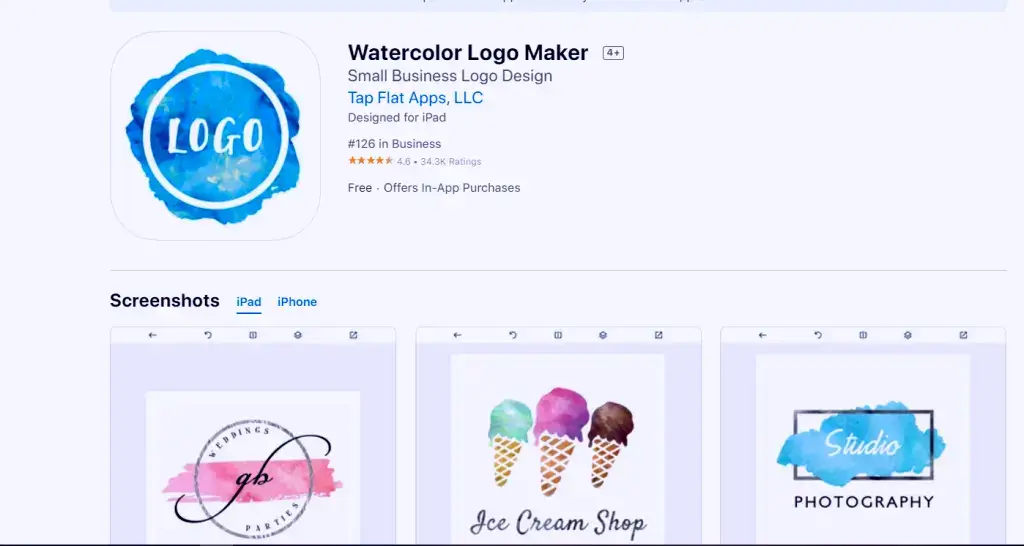 The quality of the logo that Watercolor Logo Maker app designs makes it worth discussing. It is relatively easy to use but may not offer customizability to the levels of other apps on this list. However, you can get the desired results from using it, especially if you aren't running a B2B company.
It is free of charge but has a limited range that doesn't favor B2B users. You can also pay to unlock some elements that do not come with the free version. But start first by checking if you need the paid features before spending on them. There's no requirement to pay for features you do not need.
Also Check: 5 Things You Must Know Before Designing a Logo
ICONA – Logo Maker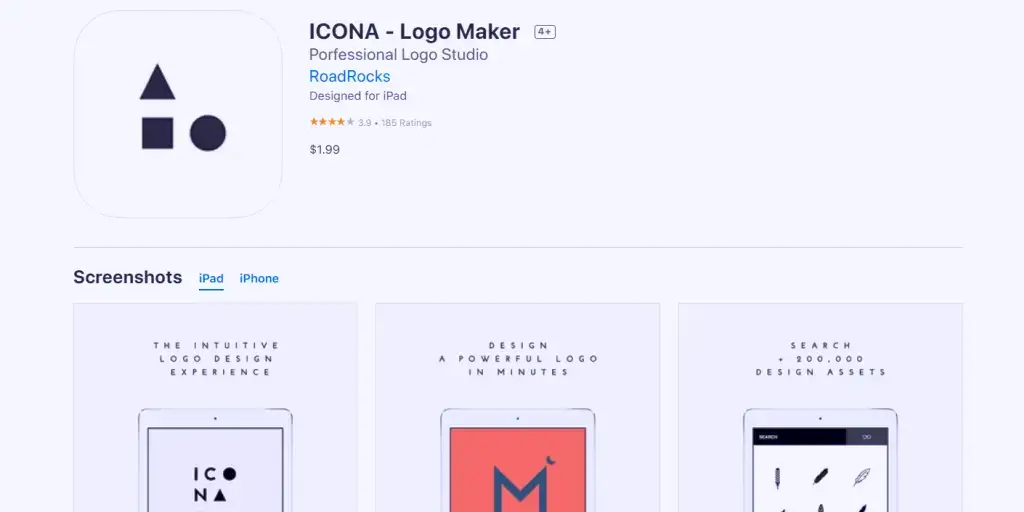 There's a lot to admire about ICONA Logo Maker. First is the tons of fonts and icons that it comes with for you to choose. The icons are easy to edit, unlike other apps available on the internet. You can use these app's capabilities to design a logo that best meets your branding needs.
This app also comes with a drawing option. You can use this feature to create your logo from scratch. Drawing your logo instead of using templates can help you develop a unique design logo. Also, it can make it easy for you to brainstorm and create a personalized design.
The drawing feature also favors those learning how to create a logo. If you are a learner, then you can use this feature to practice the logo-making tips you get from the internet. This will make it easy to grow your knowledge about designing logos. Also, It'll be easy to improve quality over time.
Also Read: 10 Best Tools For Logo Design You Must Try
Conclusion
Designing a logo using an app on your device is easy. But, you should first ensure you have the best app before getting started. This article has explored the top and best logo design apps to consider today. All you need to get started are the design logo ideas that will suit your business.
Also, you need to choose the best app from those discussed in this article. Factors like ease of use, customizability, cost, etc., can help you narrow down the list to one app. You can also look for expert tips from the internet on, for instance, how you can design a black and white logo.
Also Check: How to Build the Coordinated Image and Logo for Business?
---
Featured Image by Megan Rexazin