COVID-19 has hugely influenced the world, and it has impacted the software market too. Thus many businesses have started working with the offshore development team to get the desired output. Now hiring an excellent offshore development team could be the most profitable venture. Cost-effective, streamlined procedures and access to a broader talent pool of software developers are the primary reasons businesses have been looking for offshore development teams worldwide.
However, one minor issue is the distance between you and the offshore development team. You don't remain in the same room as them. It indicates that optimizing productivity often needs a different management technique, mainly for companies operating with a dedicated offshore development team as beginners.
Several factors affect this difficulty and pressure, such as a lack of uninterrupted contact, cultural and time zone differences. However, with the proper methodologies, you can overcome and manage a successful result.
As COVID-19 makes more companies consider offshore development teams and remote work, however, there are few things that you demand to take into consideration while optimizing your team.
In this post, we have discussed the importance of offshore development and methods to maximize the productivity of your offshore development team.
Let's dive in!
The Importance Of Outsourcing Offshore Development Team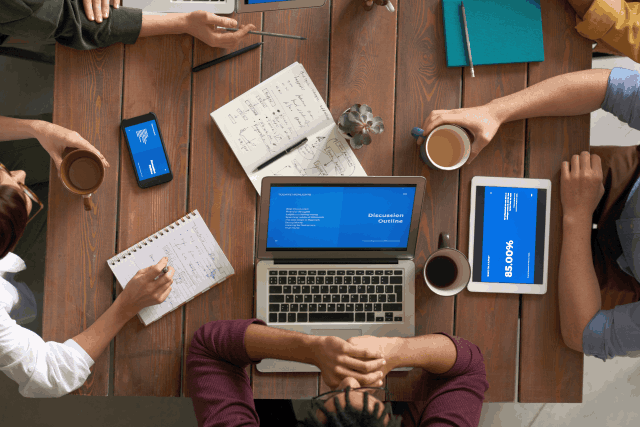 Outsourcing has grown an assuring option for businesses that have already undergone the skill shortage and now want to improve their market performance.
As per the McKinsey report, more than 87% of companies have either faced or anticipated the upcoming time problem. For the offshore team of expert developers, it is just an excellent time for providing their services to different companies.
And this way, both parties get the advantages: for the offshore development team, it is fresh territory for work, and for the companies — a cost-effective system with skilled employees.
Difficulties Of Collaboration With Offshore Software Development Teams
Before we dig into the main course and optimize productivity, first, let's explore some of the hurdles you will encounter while working with the offshore software development team. So, you will be ready for the various difficulties and discover practical solutions for any problem.
Managing through time differences: If the development team is positioned far away, you might overlook its management.
Language difficulties: Without setting the proper communication, it will be notably hard to build an adequate workflow
Auditing requirements & requests: It is challenging to maintain the offshore development team and update them with the most advanced approach.
All these problems can affect the whole company's workflow, and that is why you need to consider the ways you can efficiently organize the method and optimize most of your employees' productivity. Read more.
11 Points for Managing Offshore Software Development Team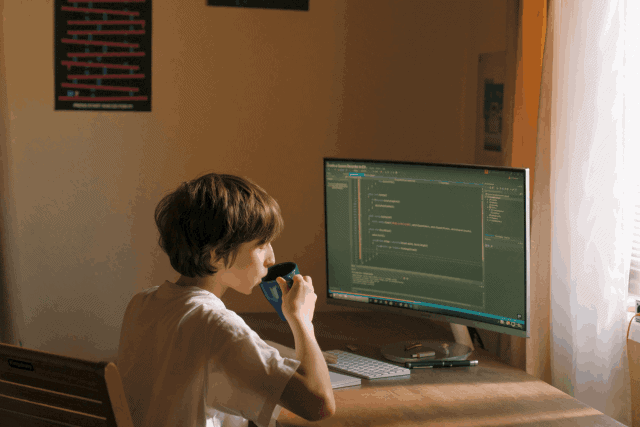 One of the crucial factors influencing productivity is engagement, and this usually necessitates operating your remote or offshore employees similarly to your in-house team.
Companies need to treat your offshore development team as an original branch of your in-house development team instead of an outsider.
Don't just hire and expect results; you need to communicate and collude with them as with full-time workers. Make them feel like a member of your team. And for that, we have listed down a few points that will help you to optimize the productivity of your offshore development team.
Schedule Regular Calls
Communicating to your offshore team daily builds attachment and anticipates difficulties before they happen.
We recommend getting someone from your in-house team to connect with the daily update of your offshore development team so that everyone learns the completion and issues and can react respectively.
Never "set it and forget it" with an offshore team – join every single day as you would with your in-house teammate.‍
Inform Them About Yourself and Your Firm
Your team needs to be aware of you, your goals, what strategies you have, or How their offshore team fits your vision. Let them know what you aspire your company to achieve. In this way, they will be connected to your company.
Your new team will profit from a broad knowledge of the above questions.
This will break down inside walls and guarantee that they know the "big picture" so that they're competent in doing the right thing even without getting thoroughly involved.
Moreover, a definite idea of what to anticipate improves communication and, as an outcome, productivity improvement.
Assemble a Full Offshore Team, Including a Project Manager
Many companies try to increase their U.S.-based project director to manage offshore development. While this is reasonable, we advise prioritizing an influential offshore project manager that you believe communicates very well.
This resolves potential language difficulties, forms a seamless development method, and, most importantly, incorporates the efficiency for a successful project on a single soul that can impact the result.
To sustain trusting connections with your offshore team, contemplate hiring a local supervisor such as a project manager or CTO. This will further guarantee a steadier workflow and interaction between your offshore and in-house teams.
‍ Choose a person for this position thoroughly and select them for maintaining skills and cultural connection. One of the most prominent causes for tech expertise to leave is inadequate management, so it's crucial to get the best person for the position.
Assign Proper Roles and Responsibilities
Even an offshore development center of high performers sometimes seems lost if there is uncertainty in the team's roles and distinct strengths.
We suggest practicing the RACI matrix to define the responsibilities of the project's members. Then, to understand their solid and vulnerable points, use a SWOT analysis.
Support Knowledge Distribution
Equip your offshore development team with tutorials and webinars to assist them in knowing what's going on and facilitate their onboarding method.
Also, don't neglect to consider the experience your offshore team now maintains. All these movements cultivate a knowledge-sharing practice, and that's essential for a good workplace.
One of the mistakes of leading an offshore team is using them like outsourced workers.
Don't build the "great divide" and manage your offshore teams similar to your onshore teams instead of as an outside vendor.
Please include them in each communication associated with the company and broadcast newsletters within. Update them constantly through online tools.
Receive feedback from them regarding how things are working and what can be arranged to streamline many processes.
For example, regular morning meetings over a video call are easy methods to get everyone to initiate their day with great strength.
Hire a Local Team Manager
The most significant difficulties of begetting a dedicated offshore team operating from a separate location and time zone are that you won't find anyone watching over the projects.
To ensure that everything is in position and to control the methods, there requires to be a local team manager. This manager will work as the connection between the in-house and offshore teams.
This is the personality the offshore team can contact for daily difficulties or problems.
Hence, it is essential that the person managing this role and responsibility has excellent communication abilities, compelling professional insight, and has essential experience as a team leader.
Apart from this, the manager also requires no micromanagement occurring at any period in the future. On the contrary, they should advance the team to do the task efficiently and have driven them from time to time.
Practice the Best Collaboration Software
With a significant number of companies working remote-friendly, there's no deficiency of collaboration software in the business. Tools such as Trello, Skype, Zoom, Bitrix 24, and Dropbox have often used collaboration tools that support offshore teams to stay prepared.
These also do it to design and assign tasks and have an organized way of streamlining the project workflow. This, in turn, guarantees that the deadlines are satisfied and countless possibilities are fulfilled.
Also, request your team to recommend any current collaboration software that can be practiced within the company and enhance productivity.
Plan for Team Building Activities
Team lunches, ice-breaking exercises, and face-to-face conferences usually occur when the teams are established in the same city.
Though, with an offshore team, the game evolves. For example, you can treat team lunches that are restricted to the offshore team. Compensate them with corporate trips, control workshops, or have them assemble for several parties in the office.
This will have to cut the monotony and keep them occupied and content. Furthermore, it will also assist them in developing a great rapport. And it can also preserve the employees and increase productivity.
Give Feedback
The lack of feedback can harm your team's productivity. Therefore, it's essential to give both assertive and negative feedback as frequently as feasible.
Assigning positive feedback enhances the performers' production. At the same time, negative feedback can be as valuable as approval, mainly if provided separately.
To make it properly, practice the "Sandwich" method, where a cynical remark is set between two positive ones.
From a social aspect, it's essential to know that a company typically presents much more flexible feedback than offshore staff requires.
Particularly when leading a team in Eastern Europe, we advise providing transparent feedback – it is apprehended and reduces the anxiety that the team is not equipped with all information.
Include Them in Your Company's Experience
Uniting an offshore team into your workflow is one of the best steps that will bring them closer to your enterprise. To encourage them to feel at home, ensure that they receive the same newsletter as others at your company.
Acknowledge their achievements and significant dates. If viable, we suggest attending your team and begetting them to visit you as well! Also, don't neglect to relax with Zoom parties!
Understand Humanity Of Offshore Teams
Offshore team members go through their ups and downs just as your in-house members. Dilemmas, burnout, depression, Imposter Syndrome, etc., can all add to below productivity.
As Eric Gartner stated in a current HBR article, seldom it's usually the company that is to condemn.
Multiple decision-makers on the whole project, lousy time management, and oppressing the best players can harm your team's energy. To circumvent these issues, design a feasible strategy for every team member and assure they aren't flooded with tasks.
Conclusion
These are remarkable techniques that you can guarantee enhanced productivity for your offshore development teams. In addition, these tips will assist you in managing the team accurately and guarantee maximum participation from them each day.
For more knowledge on creating a powerfully motivated and committed offshore team that progresses your revenues, contact the best offshore development company.
With several years of overarching expertise in this business, help you to create the most offshore teams.
Must Read: Top 5 Magento Development Trends To Consider In 2021
Images by fauxels, cottonbro and Christina Morillo from Pexels