Are you struggling with software development projects? If yes, then consider offshore software development. We know running a software development project could be a challenging, tedious, and trickiest thing when you are loaded with tasks. Moreover, when you are suffering a steady hemorrhage from qualified professionals, then you need third-party help.
Offshore Software Development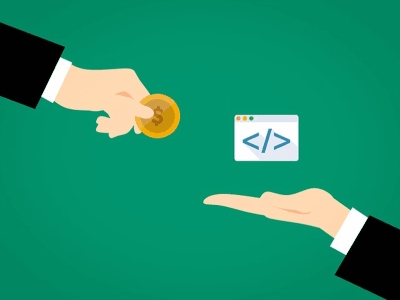 Offshore software development has become an unspoken rule of business globally that allows organizations to focus on their core competency and save costs.
Around 80% of the world's 500 largest companies depend on offshore teams for their operations.
You would be shocked to know that in 2019, the global IT outsourcing market was valued at USD 333.7 billion, and it is expected to reach USD 397.6 billion by 2025, at a CAGR of 4.5%, during the forecast period of 2020 – 2025.
Considering the stats above, we can say that offshore software development is trending at a rocket speed and will not leave us any sooner. So whether it's enhanced data security, acknowledging expertise, innovative skills, or virtual employment, implementing offshore software development is a better idea.
Not only this, several other factors will compel you to invest in offshore software development. Therefore, this blog has tried to cover most aspects of software development that will help you make an informed decision.
Let's begin!
Who Should Use Offshore Software Development?
Offshore software development is not suitable for everyone, and one must consider their business goals before deciding. If we talk about the specific industry, service-based companies with no technical business must consider offshore development.
The reason is that they are experts in their respective fields but cannot keep up with the transforming technology. As a result, they lack the cutting-edge technology required for developing and maintaining software and apps.
Moreover, they aren't aware of technology, so it is challenging to scale an in-house team. Such businesses need resources that can increase their value without investing extra time, and offshore software development service is an ideal solution for them.
4 Reasons Why Should You Consider Offshore Software Development?
When it comes to establishing yourself as a thought leader in the industry, a lot of effort, time, energy, resources, and capital go into developing creative software solutions that lure the audience.
However, a dedicated development team would ensure that you get the best software solution in the least amount of time.
Apart from this, here are several reasons you need an offshore software development service:
1. Cost-effectiveness
Offshore software development is cost-effective and can help organizations save considerable time.
The biggest reason is organizations don't need to spend on additional expenses like office rent, salary, insurance, and other benefits that an in-house team gets.
Thus, you will channel your funds in other crucial areas like developing a business strategy and business development.
2. Flexibility
Flexibility is another benefit that organizations get when they hire offshore software development.
It is challenging for organizations to scale their in-house teams and get the needed technology for a specific project.
Moreover, this problem is prominent with startups. Instead, offshore software development professionals have this flexibility.
They have all the resources and technology; so, they can switch from one project to another.
3. Advanced skills
When you consider taking help from offshore software development agencies, they have a pool of incredible talent with all the needed skills.
Many professionals are already working with tech giants like Samsung, Apple, IBM, and others, where they receive perks for their talent, experience, knowledge, and skill.
They are happy to help businesses grow and develop.
4. Quality product
Quality here is related to the accuracy of codes developed by the dedicated software development teams.
You should note that the success of the project entirely depends on the team who is working on it. Dedicated software developers are passionate about their work and have all the expertise.
Moreover, they try to accommodate the business needs as much as possible to grow them. Thus, they ensure quality products.
Also Read: How To Hire A Full-Stack Software Developer?
When Should You Invest in Offshore Software Development?
Now that you know the importance of investing in offshore software development, let's look at the obvious signs of investing in it.
When you don't want additional monetary obligations
Time and money are crucial resources for any business. You can consider offshore software development when you don't want to spend some extra bucks on building an in-house team.
It will minimize your liability and increase your efficiency.
When you have a tighter budget
If you are a startup and cannot hire an in-house developer, you can think of offshore software development professionals.
However, when you have a tighter hand at budget, spending most of your resources hiring a developer will strain your budget.
When you want to speed up
When you don't have enough time and want to wind up a project as soon as possible, consider investing in a team of dedicated offshore software developers. They have the best tools, resources, time, and access to the latest technology.
In addition, their sheer technical knowledge and subject expertise will speed up the development process.
Also Check: 10 Advantages Of Outsourcing Software Development
When you want access to advanced technology
Looking at the current scenario, you will realize that the technology landscape is full of multiple technologies like blockchain, artificial intelligence, natural language processing, and more.
Dedicated offshore software developers have the resources and access to advanced technology that helps them create powerful software.
When you don't require to compromise on quality
Quality and innovation are pillars of software development, and you cannot compromise on that. When you are seriously working to provide your clients with value, you should consider investing in offshore software development.
If you feel that you cannot keep up the innovation and quality with your in-house team, bring dedicated offshore software developers who can help you win the market.
Also Read: Software QA and Testing For Software Development Services
Narrowing Down on Offshore Software Development Company
As you explore the market, you will discover that the market is chock-full of offshore software development services. All such software development companies understand the ever-increasing demands to expand the business.
Moreover, they offer an all-inclusive platform for businesses and end-users to interact. But you need to find one that fits your needs and budget, which could be a cumbersome task.
Thus, we are here with a few factors that you must consider before you move ahead with any offshore software development company:
Keep search criteria to reach out to the best software development team. Standard search criteria include ratings, location, company size, project size, expertise needed, and popularity.
Get in contact with the offshore software development companies to understand the cost logistics in a better way. Discuss your business needs and check whether the companies have access to the latest technology and abide by the latest industry standards or not.
Plan your budget and look for a company that offers services at general cost.
Please have a look at their project management and execution part. Essential features of project management include: Building a team, Project development cycle, Implementation, Support, and Additional Services.
Pay attention to cultural differences. Make sure that the collaboration doesn't demand extreme adjustment on your part. Consider the professional communication and working software development methodology that the software development company follows.
Also Read: 11 Cost Factors to Consider for Offshore Development Center (ODC) Setup
Final Word
Deploying the right offshore software development team can be a daunting task, but proper research would help you get the one that meets your needs and budget. We have tried to cover every aspect of offshore software development in this blog.
We hope you find this informative and worthwhile to understand the basics of offshore software development.
Must Read: 6 Things to Consider Before Choosing a Software Development Methodology
---
Author Bio: Sidharth Jain, Proud founder of GraffersID, Node JS Development Company from India. GraffersID owns a team of designers and dedicated developers encouraging startups. Providing dedicated remote developers for hire in India, Trusted by startups in YC, Harvard, Google Incubation, BluChilli. He knows how to solve problems employing technology and contributes his knowledge to the leading blogging sites.
Image by mohamed Hassan from Pixabay