Right CRM software for small businesses is needed to ensure their best performance. This thought may have got no clear-cut statistics to support it, but the fact is a fact. A business is said to be of small scale when the employees are less than 50, and the turnover is small. However, it does not mean that their customer base is small. If big businesses control a significant part of any economy's value, the small businesses are controlling numbers.
Picking the best CRM software for small businesses from the horde may not be an easy task, given the myriad options mushrooming so often. Therefore, it is advisable to sit back, ask a few very relevant questions to the self, and then come up with the must-haves to look for in the best CRM for small businesses.
Tips To Choose The Best CRM Software For Small Businesses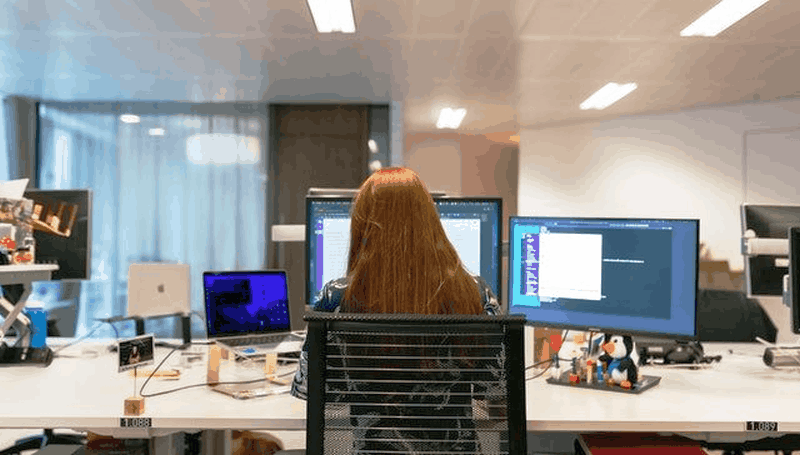 We bring you a few essential tips to shop for CRM with a vision; you are looking for some speedier alternative to this.
Outline the business objectives
Having a clear business objective in mind can help pick the best CRM software for small businesses that can deliver the desired outcome or complement its scale. CRM features can be selected, keeping the following objectives in mind:
Acquire new markets – Appointing CRM with features like pre-sales customer data integration, sending automated welcome emails, opt-ins, and opt-out supports.
Assess and improve sales performance – CRM documents the sales figures as per various parameters like age, location, income, etc.
Enhance customer relationship – CRM software for small businesses will help know ways to deepen the relationship, solve problems, and offer as well as deliver high-quality solutions to help the business attain higher standards of delivery.
Evaluate trends and design strategy accordingly – CRM software for small businesses can provide the much-needed data about customer experiences trends to help businesses strategize in a time-relevant manner.
ROI of marketing efforts – ROI evaluation becomes easy when the data related to new territories, new affinities, and increased expectations are available in an unbiased manner. CRM provides that unadulterated information.
Also Read: Focus 9, Centra CRM and Centra HCM Review
Depending on these objectives, one needs to tabulate and integrate CRM features.
Consider types and features of CRM software for small businesses
Small businesses work on limited budgets. These can't afford hit-and-trial strategies while selecting the business development supporting modules like CRM. The system of interacting with the customers has to be exact and accurate in delivery; one cannot keep the resource idle. So, here are some of the essentialities of the CRM that you must know:
Whether cloud or on-premise CRM
Cloud-based CRM offers anywhere access to the parties involved; due to this feature, the businesses can dispense with hardware expenses to keep cloud-based CRM in action. On-premise CRM is locally hosted on the business's server. The devices access it through a local network. The second CRM type may be beneficial for operations that are working within cubicles. But, cloud-based CRM offers better flexibility of access.
Easy adoption of CRM software for small businesses
CRM can work only when the people and tools are ready to embrace it. People can understand and work upon the interfaces without the technical training of advanced or transformational nature are high points of a small business-friendly CRM. The businesses will save on training, device upgrades and will also be able to empower their sales force quickly.
Business-relevant functionalities
If we analyze why open source CRM software for small businesses is growing phenomenally in the user base, the main reason lies in its ability to enable the effortless carrying of processes. For example, an eCommerce start-up must have a dashboard that tells about inventory, order numbers and sizes, orders in transit, and other relevant information crucial for the seamless functioning of the e-store.
Easily customizable and added scalability
Another feature to look for is the ease of customization. Individual size does not fit each when it comes to CRM software for small businesses. The CRM support should offer ease of customizing fields, alter authorization and account handling rights, sales pipeline configuration support, and other application-compatible automation.
Further, since what is small will grow bigger someday, the CRM will continue to remain relevant if it is scalable. So, look for this feature in CRM for having a future-proof solution in hand.
Exceptional mobility
No one sells from within cubicles. Sales representatives are in the field and can be connected only through mobile devices. CRM support should be made responsive by code to ensure that it runs both on the desktop and mobile devices with equal perfection.
Also Read: 5 Great Benefits Of CRM Salesforce In Your Company
Impregnable security
CRM is supposed to carry all data crucial to your business and sales. Understandably, it must be protected with top-class security features. The users of CRM should experience an added peace of mind that the information remains only between the designated users. Thus, the security features of CRM are something not to be given a miss.
Within affordable budget range
The CRM software for small businesses is a tool that is meant to support sales operations and customer relations, teams. If it is priced at a bank-breaking rate, it will not make much sense to the business.
Businesses can make the best decisions regarding including this tool in their arsenal when they keep long-term costs vis-à-vis profits in mind. It helps ascertain the viability of CRM in the longer run.
While considering the cost structure, various overheads like adoption and implementation cost, infrastructure cost, customization and support costs, etc., should be outlined.
To top it all, businesses need tech support around to let CRM gel well with their ecosystems. When feeling stuck at any point, the support should be just a call away, literally. And, just attending to the call promptly is not enough. The support providers should be appropriately trained and adequately qualified to offer easily workable solutions. Know about the service terms clearly and find for yourself how practical the remote and on-site support are.
Conclusion
Best CRM software for small businesses can help them prepare well for the times when they will be outgrowing their skin. The tool offering CRM support can work in the business's favor satisfactorily when designed with all considerations accounted for and placed aptly. Thus, the most important tip is to understand the need, analyze the features available, and then match them both to have a genuinely yielding solution.
Also Read: RosewoodTrust Review – Why I decided to choose this broker?
Featured Photo by Christina Morillo from Pexels