Today, YouTube has a great image in everyone's mind. A user can find any type of content, and because every content is available on YouTube, it became the world's second-largest search engine after google. Sometimes while watching someone's content, we wish to chat with the creator for many purposes, but we don't know how to talk to them. But don't worry, here's InfoToHow to help you. Here I will show you different ways regarding how to message someone on YouTube. So let's start with today's task on messaging someone on YouTube.
A Little Bit About YouTube
YouTube is an online video sharing platform started in America, and today it is used over the world. YouTube was sold to the Worlds biggest search engine Google at a price of US$1.6 billion. Today YouTube also know as the world's biggest video search engine. YouTube allows users to upload, download, view, and also live stream over the web. A content creator can also earn through fulfilling their demand of 1000 subscribers and watch time of 4000hrs.
I think this little bit was enough. If you desire to know more, then comment below.
Also Read: What Is Messenger Marketing And Why Use It?
How To Message Someone On YouTube?
Messaging someone on YouTube is not a big task. The big task is to find the ways through which you can contact the content creator. Below are some ways regarding how to message someone on YouTube:
Search a channel to whom you want to message let COC Reality
Through Mailing Them
So the First way just to mail them as this is also a private message. You can find their mail address on the about us page of a channel.
To go to the about us page of a channel, just follow the below mentioned easy steps and find the email ID. Now you are ready to send them your mails.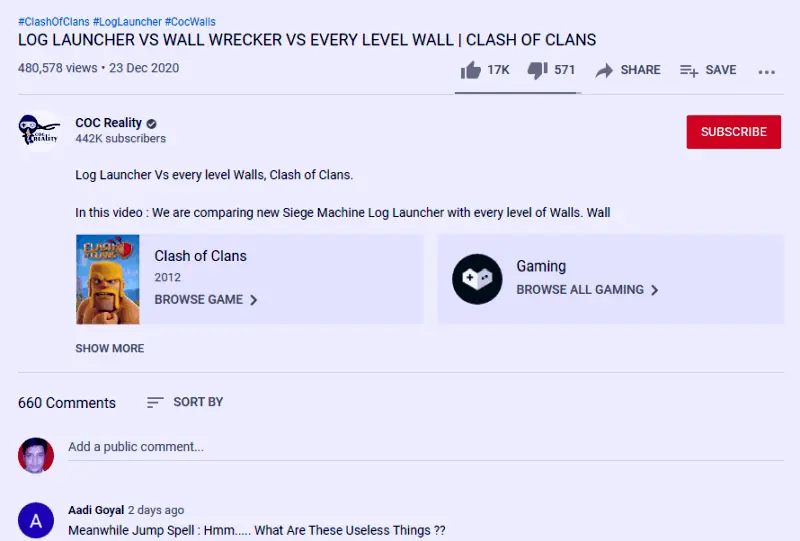 Tap on the Channel logo
Scroll the top bar right to left.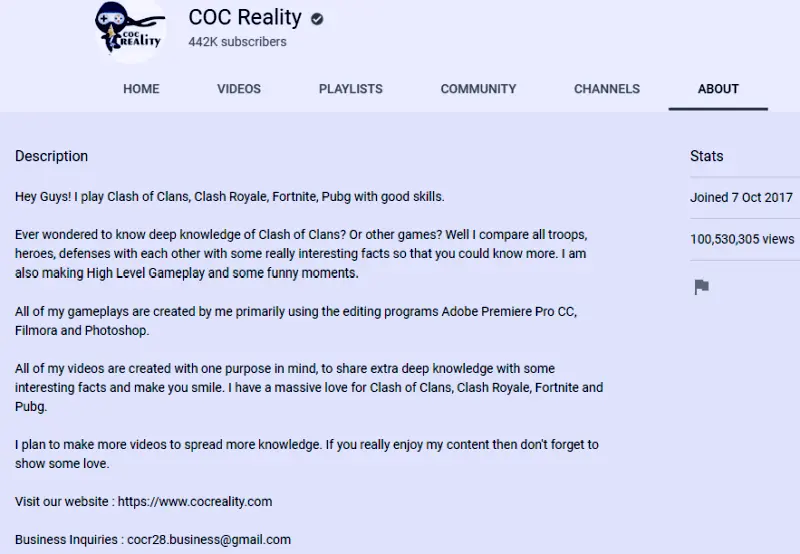 There you will find an about us page.
Tap on it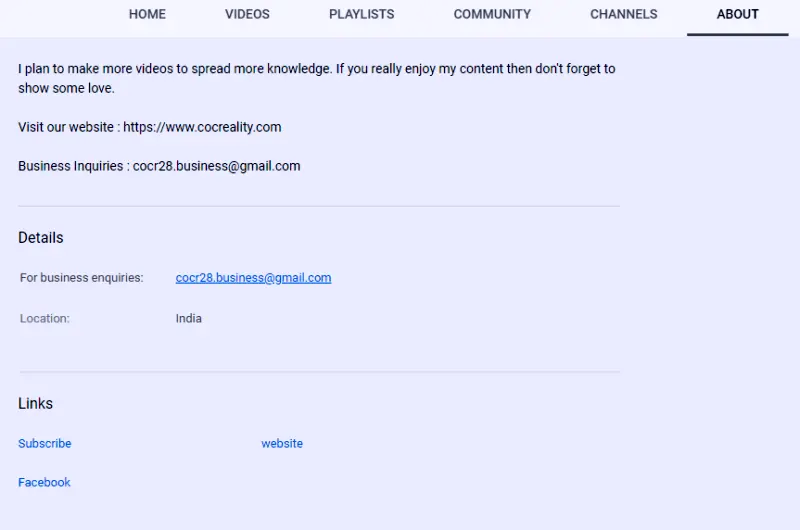 Hence, there you can find their mail address as well as the Social media profile links.
Also Read: How To Make Money With WhatsApp – Most Effective Methods
Through Social Media (Most Proffered Way On How To Message Someone On YouTube)
So the Second way is through social media, which will be considered a private message to the producer. Today almost everyone is on social media like Facebook, Instagram, LinkedIn, or other social media applications. You have to find their user name. So to find their username, you can follow the steps mentioned below. If social media links not present in their About page, then you can find them by searching. Here are some examples included to help you:
How To Message Someone On YouTube Through Facebook?
We did a simple search in Facebook and had found COC Reality.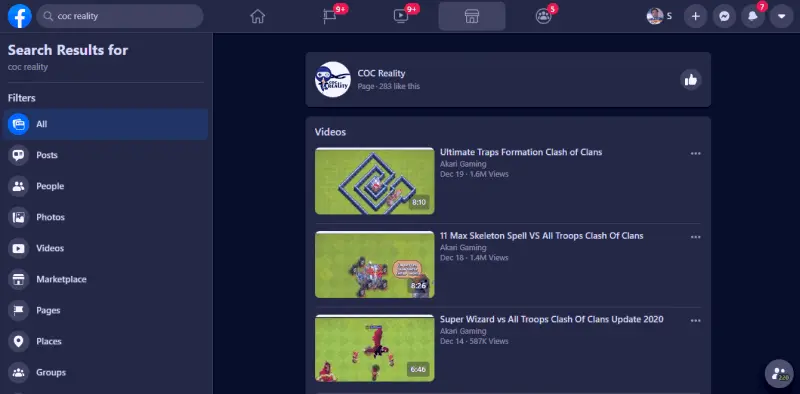 You can see the Facebook Messenger link. So, what's wrong. Start messaging.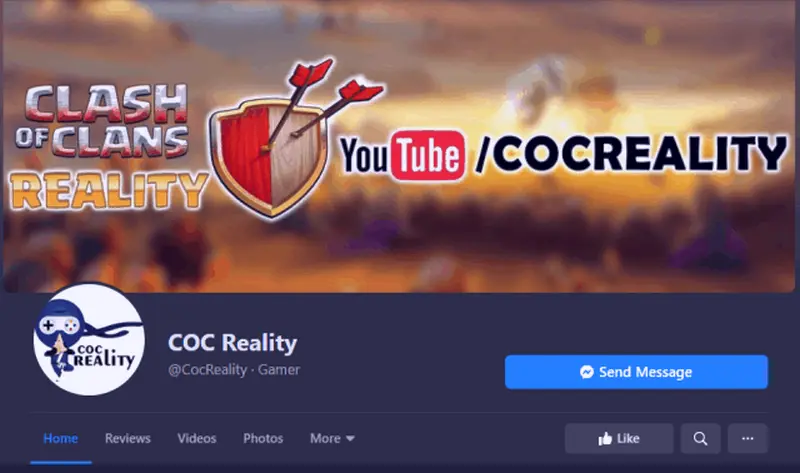 How To Message Someone On YouTube Through Twitter?
How to message someone on YouTube through twitter? Like Facebook, you can do simple search in Twitter and find someone whoever you want to send message.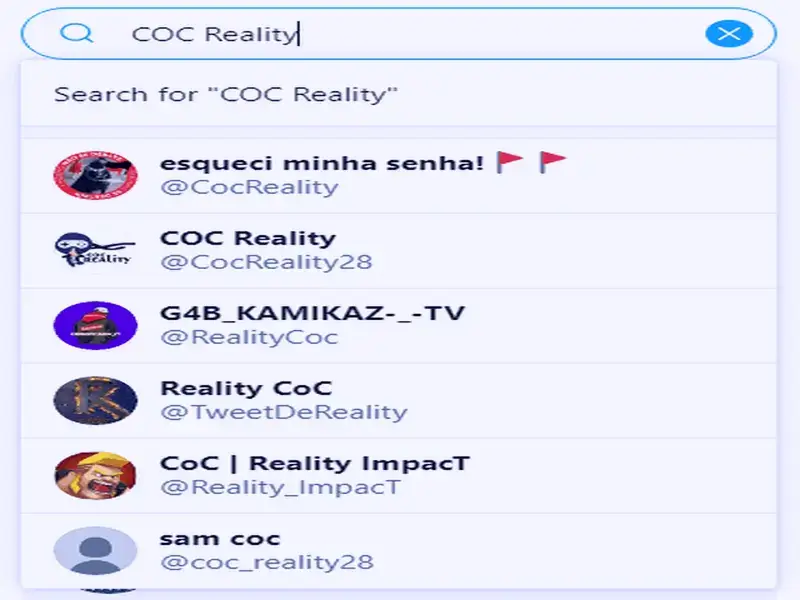 How To Message Someone On YouTube Through Instagram?
You can find a search option specially in top-right corner in your Instagram. As mentioned above, just do some searches to find your favorite one. You can even use these same methods in other social media.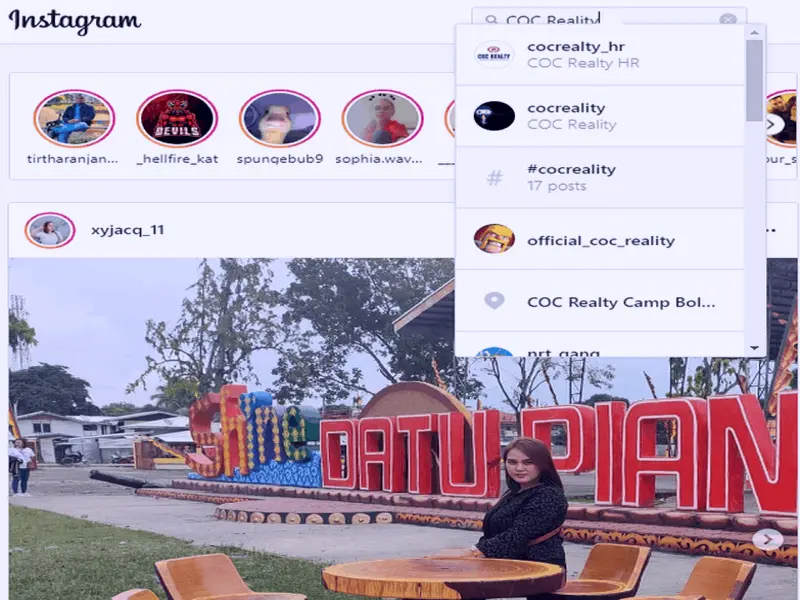 Also Read: Top 30 Best Job Search Apps To Find You Dream Job In 2022
Through Super chat or Super Coin
The third way is to comment on their latest post in super chat, but the main problem here is that the message will be public. I guess you think that what is a Super chat?
Super chat is a new function introduce by YouTube in which the user can send money to the content creator with a message. That one message will be highlighted for an excellent time interval to everyone. Super chat is the most comment used in live streaming by the viewers or fans to the creators to make them feel proud of their hard work or any other important work.
But here a good point that is after seeing the super chat, they will react to you immediately without a single second. You can also send them a super sticker; then the replying chances are less but not too much.
Also Read: Best YouTube To Mp3 Converter in 2021
If You Want To Chat With Someone With Super Chat, Just Follow The Below Steps.
So first step is to go to the newest video of whom to which you want to message.
Down the video, you will see many options like share, download, and more.
Scroll from right and tap on the proud option
Select the value you want to send
Enter your message
Pay it.
All done, your message has been sent. Super Stickers status must be ON on that particular channel, otherwise, you can't send through this way.
Also Read: How To Create Tutorial Videos In 5 Steps?
Through Their Website Or Blog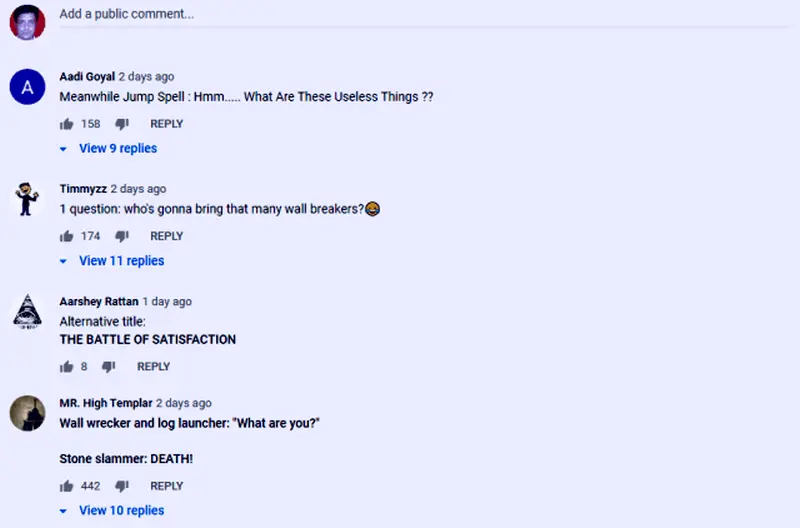 Today, almost everyone owns a website or blog, either at a large or small level. On their website, you can found the contact us page in which you can send your message directly to them, and you can also add your mail address through which they can re-contact you back.
Prominent content creators are having their website or blog name the same as their channel name. Otherwise, you can also found their website or blog address on their About Page of Channel. So just go through it.
Also Check: How to Hack Text Messages without Access to Phone?
Final Words On How To Message Someone On YouTube
If you want to get in touch with the content creator, then start to follow them on social media because today, social media is the most powerful in contacting someone. So prefer to follow them on social media.
If you have any tech issue questions, any broadband bill payment like Netplus bill payment, Zee5 account, or any other problem, then comments below.
Must Read: Top Trending Fax App For Android For 2021