Do you constantly type "google.com" into your browser bar or click the Google bookmark to search the web? While this approach is daunting, there's an easier way to add Google as a favorite right to your Safari toolbar, so it's always just a click away. If you're a Mac user, adding your frequently visited sites as favorites is a time-saving trick you should know. In just a few simple steps, you'll have Google added and be searching quicker than ever. And once you see how easy it is, you'll add all your other top sites too. Here's a simple way to add Google to your favorites on your Mac:
Why Add Google To Your Favorites On Yoyr Mac?
Adding Google to your favorites bar in Mac OS X makes searching the web quicker and more convenient.
Why bother?
For starters, you probably use Google multiple times a day to look up information, so having it just one click away saves time. No more opening a new tab, typing in google.com, and then searching. With Google added to your favorites, you can click once and start searching immediately.
Convenience is key. Having Google literally at your fingertips, whether doing research, fact-checking something quickly, or just looking for an answer to a random question, allows you to search without interruption to your workflow.
You can also create custom Google searches as favorites. If there's a topic you search regularly, save that search as a favorite for one-click access. Your frequently searched subjects, hobby interests, or work projects are all great candidates for custom favorite searches.
Also Check: How to Get Google News Site Approval: The Complete Checklist
The Simple Ways On How To Add Google To Favorites On Your Mac
Method 1: How to do it?
Adding Google to your favorites in Mac OS X is simple:
Launch your Safari browser
Open the Google homepage in your browser.
Click the bookmarks icon next to the URL bar. This will add the current page to your favorites.
A window will pop up asking you to name the favorite and select a folder to save it in. You can keep the default name 'Google' and save it to the Bookmarks bar folder.

Click 'Add', and Google will now appear as a favorite on your bookmarks bar for easy one-click searching.
With Google added to your most-used sites, you'll wonder how you ever searched the web without it. Happy searching!
Method 2: How to Add the Google Homepage to Your Favorites in Safari on Your Mac
Adding your frequently visited websites to Favorites in Safari makes them easily accessible. Google's homepage is a site many of us visit daily, so here's how to add it to your Favorites bar:
Open Safari on your Mac. At the top of the screen, you'll see the Favorites bar. This is where your saved Favorites will appear for quick access.
In the Safari search bar at the top, type in google.com and hit Enter. The Google homepage will load.
At the top of the page, click "Add to Favorites" or press Command+D.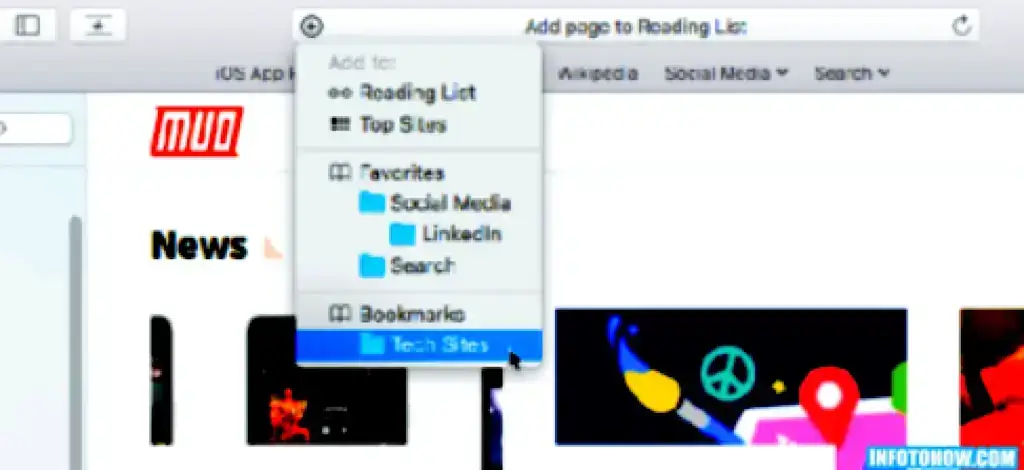 A dialog box will appear. For the name, type "Google". You can organize your Favorites by category using folders, but for now, just save them to the Favorites bar.
Click "Add" or press Return. The Google icon will now appear on your Favorites bar at the top of the Safari window.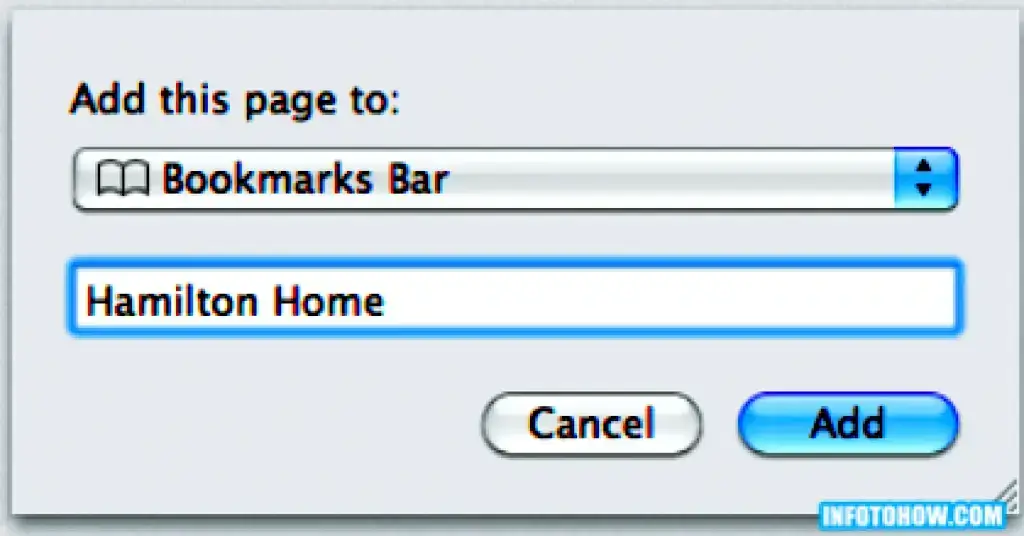 To visit Google, just click the icon anytime. You'll be taken straight to the familiar colorful Google homepage.
Saving frequently visited websites like search engines, email providers, or social networks to your Favorites bar makes navigating the web quick and convenient. With Google now added, you have instant access to search the internet or check your Gmail. Keep adding your other commonly visited sites; before you know it, you'll have your own custom web portal in Safari!
Method 3: Adding Google Search to Your Favorites Toolbar on iPhone
Adding Google to your Favorites toolbar in Safari on Mac is a quick and easy way to access Google search with just one click.
To add Google search to your Favorites bar:
Open the Safari app on your iPhone.
In the address bar at the top, type in google.com and press Enter. This will load the Google homepage.
With the Google homepage displayed, click "Add to Favorites" or "Add to Bookmarks". You can find this option by clicking the star icon in the address bar or navigating to "Bookmarks > Add Bookmark".
Name the bookmark "Google" or something similar in the window that pops up. You can organize it into a folder like "Search Engines" if you like. Also, leave the default bookmark type as "Webpage" and click "Add".
Your new Google bookmark will now appear as an icon in your Favorites bar at the top of the Safari window.
To access Google search, simply click the Google icon in your Favorites bar. A new tab will open with the familiar Google search homepage, ready for your search queries.
You can rearrange or delete the Google bookmark from your Favorites bar anytime. Just right-click or ctrl-click the bookmark, select "Delete" or drag it to a new position.
Adding frequently used sites like Google to your toolbar makes searching and browsing the web much more efficient. No more typing in google.com whenever you want to run a quick search. With one click, Google is ready and waiting to help you find whatever information you need. Give it a try, and you'll wonder how you lived without this handy shortcut!
Method 4: Add the Google Chrome Browser to Your Dock
Adding Google Chrome to your favorites like in Mac's Dock makes opening the world's most popular web browser quick and easy.
Step 1: Open the Chrome Browser
First, open the Google Chrome browser on your Mac. You can find it in the Applications folder or by using Spotlight search.
Once Chrome is open, look for the icon in the top-left corner of the browser window. This is the Chrome app icon.
Step 2: Drag the Icon to the Dock
Next, click and drag the Chrome icon from the browser window down to the Dock at the bottom of your screen. Release the mouse button to drop the icon in the Dock.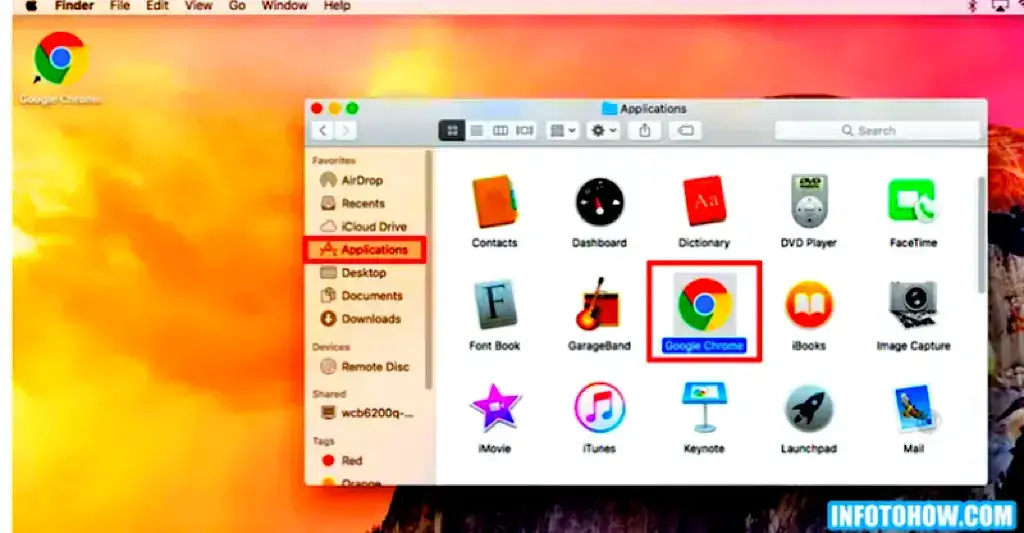 Step3: Open Chrome from the Dock
Now you can open Google Chrome directly from the Dock with a single click. The browser will launch and open to the page you last viewed.
Adding an app to the Dock makes the program much more accessible and convenient to open. The Dock gives you instant access to your most frequently used applications.
Also Check: How To Clear Other On Mac?
Some additional tips for using Google Chrome on your Mac
You can create web app shortcuts for your favorite websites to quickly launch the site.
Enable Chrome extensions and add-ons to customize the browser and enhance your experience. Popular options include ad blockers, password managers, and productivity tools.
Sign in to your Google account to sync data like bookmarks, passwords, and browsing history between devices.
Adjust Chrome's settings to your liking by going to Preferences. You can change the default search engine. Also, you can customize the new tab page and much more.
Keep your browser up to date with the latest version for the best performance and security. Chrome will automatically update in the background, but you can also check for updates manually.
Putting the Google Chrome browser icon in your Dock is a simple way to make the web more accessible on your Mac. Happy surfing!
Also Check: Top 10 Best Google Chrome Extensions By Google
Method 5: Add Google Drive to Your Favorites for Quick Access
Adding Google Drive to your Mac's Favorites bar makes accessing your files quick and easy. You can save time by opening Drive straight from your toolbar in just a few clicks.
Step 1: Open Finder
Just open the Finder app on your Mac. You can find it by clicking the blue face icon in your Dock.

Step 2: Click Favorites
You'll see a row of icons at the top of the Finder window. Click the star icon to open your Favorites. You can add shortcuts to all your most used apps and folders here.
Step 3: Find Google Drive
Now you need to locate the Google Drive app on your computer. The easiest way is to search for it in the Finder search bar at the top right. Then, type in "Google Drive" and the app should pop up.
Step 4: Add to Favorites
Once you've found the Google Drive app, simply drag and drop its icon into the Favorites bar at the top of the Finder window. Release the mouse, and the app will now appear as a shortcut. You can organize the icons by dragging them into your preferred order.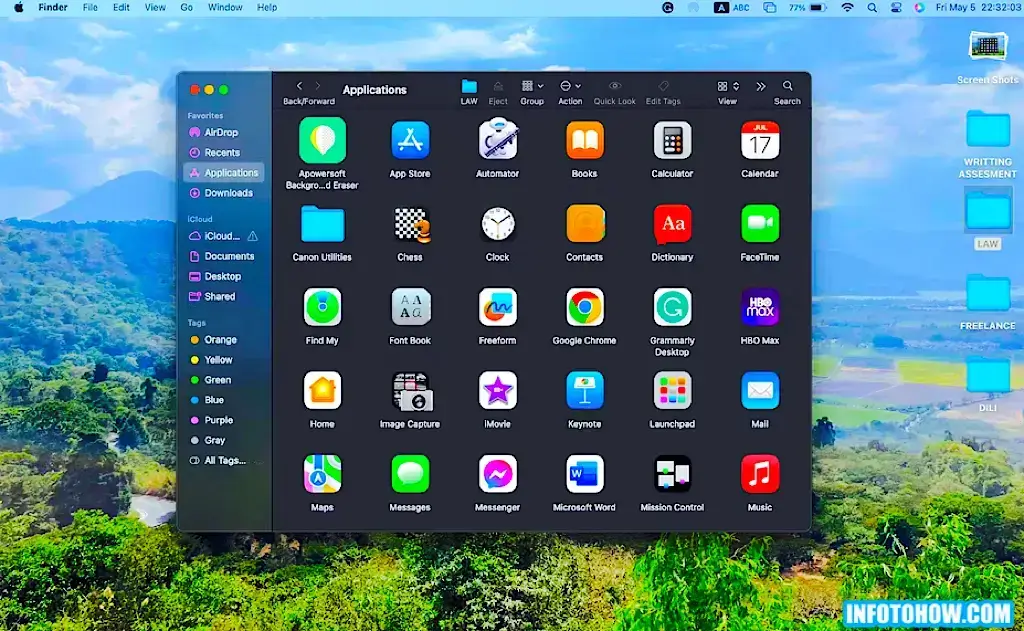 Step 5: Open Quickly
That's it! Now whenever you want to access your Google Drive storage, just click the app's icon in your Favorites bar. No more searching, opening a browser, and navigating to drive.google.com. With this simple shortcut, your most important files and folders are just a click away.
Also Check: How to Screen Record on Mac?
How to Organize Favorites on Safari Browser on Your Mac?
Adding and organizing favorites in the Safari browser including Google on Mac allows you to manage your bookmarks efficiently. Here's how you can do it:
On macOS
Open Safari on your Mac.
Click on the "Bookmarks" menu in the top menu bar.
Select "Show Bookmarks" from the drop-down menu or press the keyboard shortcut "Command + Option + B". The bookmarks sidebar will appear on the left side of the Safari window.
To create a new folder to organize your favorites, right-click (or Control-click) on any empty space within the bookmarks sidebar.
Choose "New Folder" from the context menu and name it.
Drag and drop bookmarks from the main list to the newly created folder or use the "Add to" option to select the folder while bookmarking a new page.
On iOS (iPhone/iPad)
Open Safari on your iOS device.
Tap the bookmarks icon (it looks like an open book). You can access your bookmarks at the bottom of the screen.
If you want to create a new folder, tap "Edit" at the bottom of the screen, then tap "New Folder" and provide a name for it.
To add a bookmark to the new folder, tap and hold the bookmark you want to organize until a menu appears.
Select "Add to Folder" and choose the folder you just created, or create a new one if you haven't done so yet.
Wrapping Up
You've now got Google just a click away on your Mac. Adding your favorite websites to the Favorites bar or the Bookmarks menu in Safari makes them so much more accessible. No more typing in URLs or searching through your history to find the sites you frequent the most. Google is the search engine most of us use daily, so keeping it added to your Favorites bar on Mac is a no-brainer. Your productivity will get a boost from the time saved by not having to search for and load the Google homepage. The next time you've got a random question pop into your head or need to look something up in a hurry, Google is right there waiting for you.
Also Check: How To Verify Your Business On Google And Facebook?