Imagine that you can earn money online by having your own website without creating your own services or products. Everything is possible thanks to affiliate marketing. This is a popular promotion model chosen worldwide. In 2022 alone, the US affiliate marketing business spent approximately $8.2 billion. By 2024, this figure could reach $15.7 billion. If you work with affiliate marketing, you will encounter different payment models, including COD network affiliate model. In this article, we will explore what COD networks are, what COD affiliate means, and how to become one.
What Is A COD Network And How Does It Work?
COD networks are intermediaries that offer affiliates a reward model for a paid product by the customer after delivery. Initially, affiliates register in the COD network and promote advertisers' goods or services. Customers leave their contact information in a unique lead form when they order a product or service. Then the call center contacts them to confirm the order and dispatch the product. The affiliate receives a reward only after the customer successfully pays for their shipment upon delivery.
In affiliate marketing, the COD structure involves the collaboration of three parties. It includes the advertiser, the affiliate, and the COD network. Each has its role, which can vary depending on the situation. Most often, it looks like this:
The Advertiser
The advertiser, or the seller, is the company that manufactures goods or offers customer services. The advertiser needs to increase sales, so they seek help from affiliates. They determine the conditions throughout the collaboration chain. They create banners, generate unique links for affiliates to place on their blogs and websites, and select the reward amount.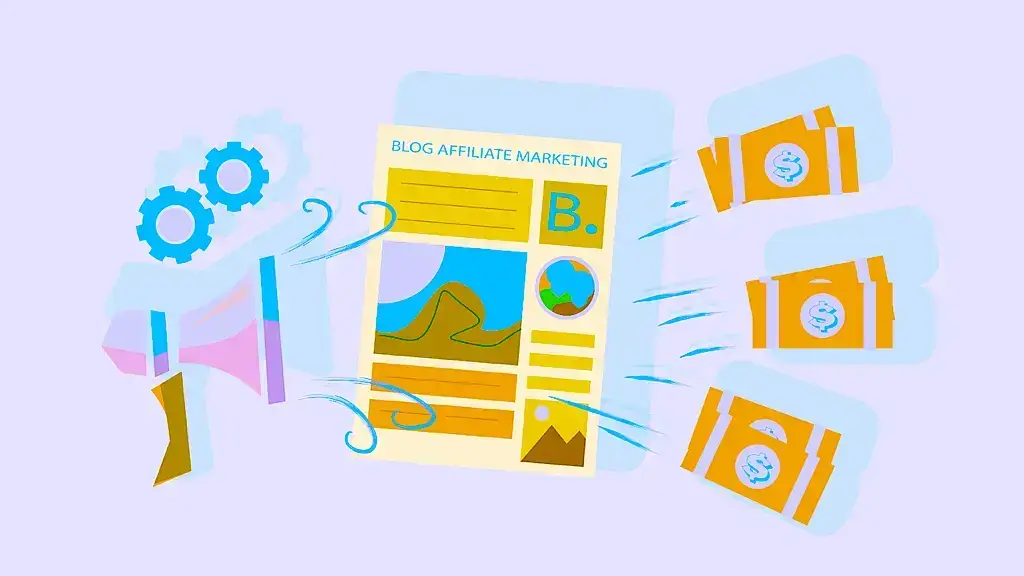 The Affiliate
The affiliate handles attracting customers to the advertiser's products. They are an external participant in the collaboration. They advertise goods or services on their websites, social networks, and other platforms. Also, they motivate customers to make a purchase. According to the terms of the COD model, the affiliate receives a reward after the customer pays for the order upon delivery. The reward amount can be fixed or a percentage of the transaction.
The COD Network
The COD network serves as a point of contact between affiliates and advertisers. Affiliates find it beneficial to work with an affiliate network. Because it offers the most suitable options for promotion and provides tools for tracking sales and reporting, it also allows them to assess their marketing efforts' effectiveness and the commissions earned.
The benefits of the COD model for affiliates are that delivery times are shorter than the standard invoicing and payment process. Meanwhile, the customer has time to gather funds for the order and pay upon receipt by the courier. The advertisers often choose this model whose brand is not well-known enough to earn customer trust.
Also Check: How to Expand Your Brand With The Help of Affiliate Marketing?
Why Become A COD Network Affiliate?
The COD model has one problem: a client can provide incorrect personal information, and no one will be able to contact them. But, this is compensated by a high conversion rate in favorable deals. So, it opens the opportunity to sell more products or services upon order confirmation. Among other advantages of becoming an affiliate in the COD affiliate network are:
Potential Earnings
By becoming an affiliate of the COD network, you receive compensation through a commission. Also, it may be a percentage of sales for every successful transaction. This type of earning is particularly suitable for those who want to earn without creating their service or product. It benefits, especially if you have access to a large audience or have marketing skills. As in other jobs, there is no maximum earning limit; it solely depends on your ability and perseverance.
The Flexibility Of Work
As the COD network affiliate chooses the time for promoting the product. You can attract customers even during the night, allowing you to combine it with your primary job, guaranteeing a high income. Flexibility also lies in the ability to choose the direction of work or switch from one vertical to another. Marketing is a versatile tool that adapts to you.
Possibility To Work From Anywhere
As an affiliate, you are your own boss. No one will make you go to an office. Work from home, a café, or while on vacation—anywhere you prefer. The key need is to have a laptop and a stable internet connection.
There are many myths surrounding affiliate marketing. They are created by those who want to cut competition or people who have never engaged in promotions. One such myth is that affiliate marketing only suits professionals and advanced players. Perhaps the myth was invented because of the phrase "affiliate marketing," associated with the need for more academic knowledge. In reality, anyone with a strong desire and ambition can delve into this topic and start working.
Also Check: Best Niches For Affiliate Marketing – A Hand Curated List
How Do You Join The COD Network?
Joining the COD network is the first step towards becoming an affiliate. Each network may have its own admission procedure and requirements for participants.
Start by searching. Use search engines or affiliate platforms for this purpose. Each system has millions of offers, from which you will need to choose the ones with the most favorable conditions.
After selecting the COD network, register in their affiliate program. You can do this by filling out an online form providing contact information. Also, you need to provide information about your marketing experience and promotional channels. After the network administrator reviews your application, you will receive a message of approval or denial.
Pay close attention to the size and methods of commission payments advertisers offer in a specific affiliate network. A high reward amount may be enticing, but you might encounter high competition and the cost of promoted products. Find out if the affiliate program allows for payment on repeat customer sales.
In the case of a positive response, the affiliate network will provide you with unique links, banners, or affiliate codes. These are the identifiers that the advertiser and affiliate network use to track and identify your sales.
Once you become a full-fledged participant in the affiliate program, promote the offers. Place advertisements on your web resources — websites, blogs, and social networks. You can use provided materials or create your creatives if allowed by the affiliate program.
After advertising the products or services, track the effectiveness of your campaigns. You can do this by using special tracking tools. Affiliate programs often offer them along with creatives. Tracking tools allow you to see your transactions and earnings and the number of referred customers.
Also Check: Affiliate Marketing to Pick Up Business Sales
How Do You Promote COD Offers?
COD affiliate network offers affiliates the opportunity to promote offers from various verticals. Most often, this includes the Nutra direction. People always want to look good and be healthy, so they order products that help them fulfill this desire. Nutra offers different products. It includes weight loss aids, potency enhancers, joint pain relief, health products, and personal care items.
There are several effective marketing strategies to promote offers using the COD model. Each strategy has its own peculiarities and criteria for adaptation to the target audience. Affiliates often combine many strategies to achieve the greatest effect. It all depends on the promoted offers, the audience, and the marketing channels. Let us take a look at several popular strategies:
Content Marketing
The content marketing strategy aims to create valuable and helpful content for users to attract and keep their attention. The blog articles, videos, and website content conveys the benefits of a product and its ability to solve the audience's problem. If you want to encourage customers to make a purchase, seamlessly integrate links into the content. Users who perceive a product being pushed directly onto them will not appreciate it.
Email Marketing
Email marketing is a way to keep customers by sending electronic messages. Create emails with news about product promotions, discounts, and special offers. Remember that the email must always contain an appealing and clear call-to-action (CTA). If you leave the email without a call-to-action, the customer might not realize what they need to do. Use personalization in the emails, as it fosters trust in you.
Social Media Marketing
Social media marketing covers popular platforms like Facebook, Instagram, Twitter, YouTube, and LinkedIn. People spend significant time on social media today. So, make it an excellent opportunity to convey your desired message. Create engaging posts with images, videos, and text to capture the attention and interest of your target audience. Using various content formats like photos, videos, stories, and live streams is important.
Influencer Marketing
Additionally, influencer marketing involves collaborating with well-known bloggers and influencers. They will help draw attention to your offer due to their large and active audience.
Also Check: 15+ Best Affiliate Marketing Programs For New Bloggers
Conclusion
Becoming an affiliate of the COD network is not difficult. Following our advice and choosing an affiliate network with respectable commissions is important. Promoting COD offers requires a comprehensive approach and the use of marketing strategies. When promoting products or services, it is important to consider the interests and needs of the audience. Then, you must create high-quality content and actively engage with customers. Only by doing so will you achieve high conversion rates and generate profits.
---
Image by John Conde