Google is the world's largest search engine. How to submit a website in Google News or how to get site approval is the most asked question today. This difficulty often comes with many people, and even after many attempts, their approval is rejected. But do not worry if your website is not being submitted or how to submit the website to Google News; you will get all this in our article today.
What is Google News?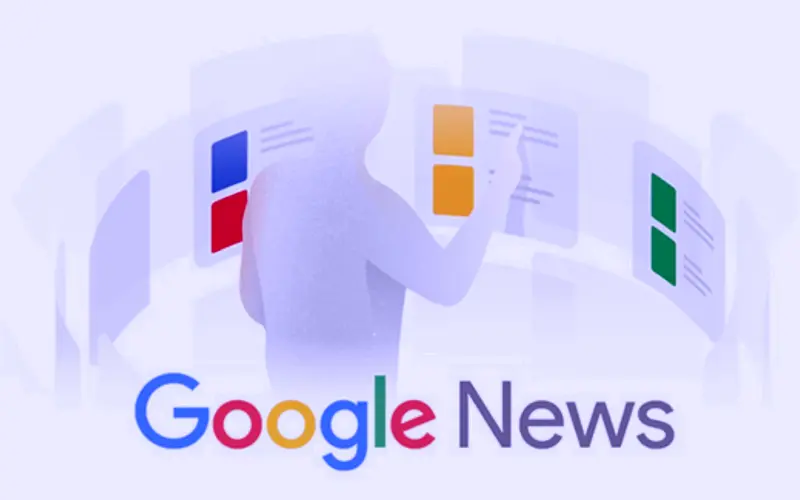 Google News is an excellent source of news, where articles published on the news are in various languages. Google News is an ideal platform for Reader and Publisher, where Reader has access to millions of news items to read, and Publisher can get millions of organic visitors to their site. Every day, articles are read by thousands of numbers on this site. This is why many advertisers try to gain approval from the digital.
Many people don't realize that their website doesn't have to be created by Google News. Building your blog using any other CMC platform, such as Blogger and WordPress, is necessary. If you expect to have your site featured in Google News, then your website must be approved by Google News Publisher approval.
How Does Google News Index Works?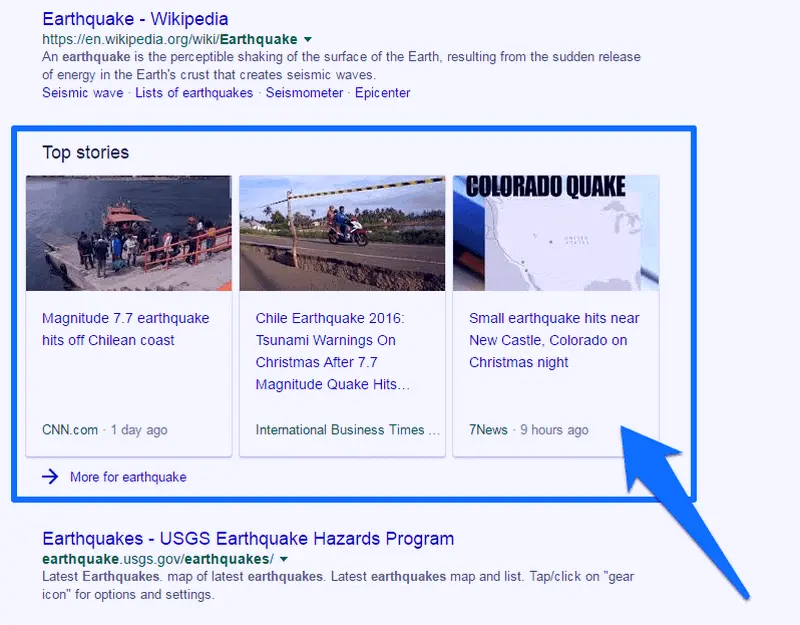 Google News doesn't operate like the news media itself. Instead, it aggregates news stories from multiple sources, using algorithms that determine the news stories to display users according to their interests in location, popularity in the news, credibility, freshness, and usability. Then, it divides the results into subtopics and topics.
A minimal amount of handwork is performed through Google staff. Sometimes, however, staff may be involved in curating important world news stories or topics; that are gaining attention in pop media, like an awards ceremony.
To limit the impact of false information, as of 2018, Google has focused more on showing reliable results over the most recent or most relevant emergencies or news breaking. Google cooperates with publishers to organize information and embed high-quality signals to aid the search engine in identifying the most reliable news results.
Also Check: How to Make Money Online with Google AdSense?
Keep These Things in Mind Before Applying For Google News Site Approval
While submitting your blog to Google News, it is crucial to keep in mind the main things to get Google News approval quickly. If You Don't Pay Attention; Your Google News Publisher Will Get Disapproved.
Specific Important Points to Consider Before Submitting a Site to Google News Approval
It is essential to have a top-quality domain
There must be high-quality web hosting.
The layout of the site should be attractive.
Your site should include unique content.
The website must be SEO-friendly.
Your website requires Google AdSense approval.
Always be active on your site and write three posts per day.
Make sure you don't have grammar errors in your piece.
Your piece must be at 700 words or less.
Make sure you include videos and photos on your website.
Pay careful attention to these aspects on your site so that you can get approval from Google News. If you're yet having issues, you can contact Driftclick Digital Marketing Company in Jaipur, and this will publish your website in Google News.
Many of you may also be unsure whether or not the Hindi blog receives Google News Publisher approval or not. Let me assure you that if you adhere to Google News Publisher Policy and guidelines, you can get approval in a matter of minutes.
Also Check: Top 10 Google Chrome Extensions by Google
How Do I Submit My Website to Google News?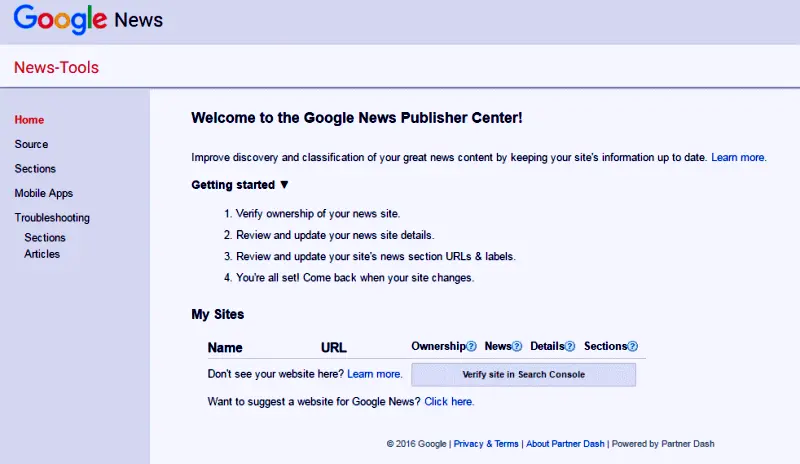 It's easy to get your site accepted by Google News; you must submit it complying with the guidelines. To receive approval for your site from Google News Publisher.
Step #01: – You have to visit Google News Publisher Center. To submit your article to Google News, first, you have to go to the Google News Publisher Center, whose link is: http://publishercenter.Google.com/.
Step #02: – After that, sign in on to Google News Publisher Center with your email id
If you click on Google's Google Publisher Center hyperlink to sign-off your site in Google News Publisher to be approved; you need to sign in using your email address. The most important thing to remember is that you must log in using the same email address from which you've approved Google Search Console and Google AdSense.
Step #3: – After that, click Add Publication. After clicking on Add Publication, you will get a pop-up where you need to enter the blog URL that you wish to feature in Google News.
Step #4: – Fill Some Basic Information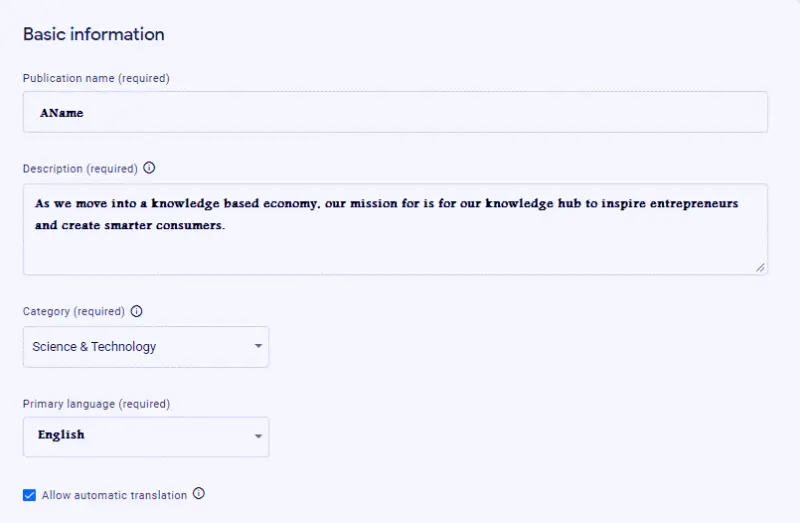 In the Publication Name, write the title of your blog's site.
Then, you can write about your blog's description in the post.
Once you have done this, select the proper definition for your website's name in the category.
Then, you need to select your site's language in the first language.
In this case, you must enable it by clicking Allow Automatic to ensure that your blog will translate into any other language.
Then, you will need to verify your blog's website by using Google Search Console in Website Property.
Then, under the Distribution option, select Allow All Properties in Country and Google Properties.
When you sign up for Tracking, you need to enter your Google Analytics Tracking Id and the next.
Step #5: – Enter Section, Content Label, and Verify URL Ownership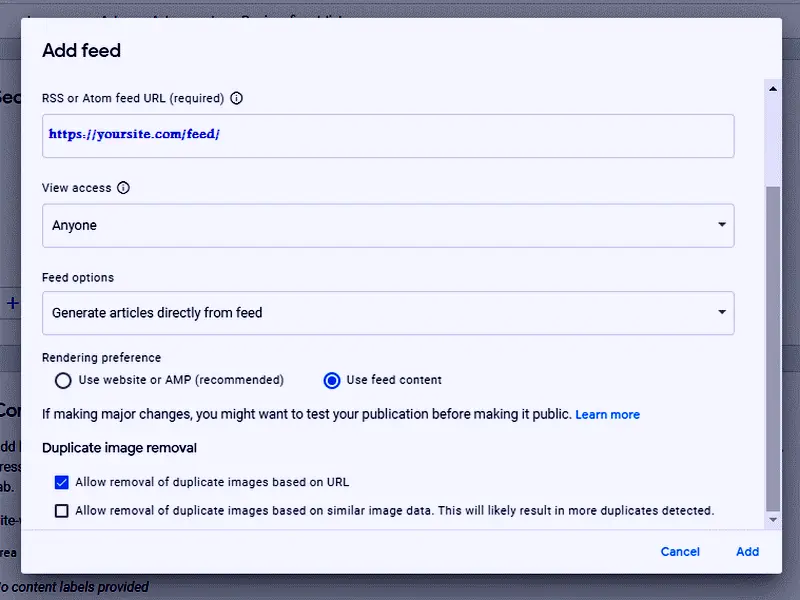 In content, choose Anyone for your site's URL and then click on Visibility.
Following this, click the New Section button, you'll be able to select Feed, Web Location video, and a Customized Feed.
You must then choose labels by typing the address of the news website under Content Label.
Then, you need to confirm this that your site or blog to verify URL Ownership.
Also Check: How To Get Your Site Out Of The Google Spam Filter?
Step #6: – Add the Square logo and Wide logo in place of the image. In the image option, submit your Square logo and Wide logo in the correct size and color following Google News Image guidelines.
Step #7: – After this, confirm Google Adsense Publisher Id in Ads
Following this, you'll be required to obtain confirmation of the news from the email you received from the company; from whom you've received the approval from Google Adsense.
Choose the Google Adsense Publisher ID in the Earning section within the Ads section.
Step #8: – Join other Access Groups with the option of Advance
You can give another person access to the Google News website by going to the Advanced Options Access group.
In this case, you need to input your group's name, as well as the email ID of the user.
Also Check: How To Download Udemy Courses For Free With Google Drive – Becoming Successful
Step #9: – Submit the Google News website by clicking Review and publish. Then, in the end, examine all your data carefully and then submit your information on Google News.
Step #10: – When you submit your website it to Google News, the approval comes between 15 days to 2 months.
Benefits Of Having Google News Approved?
Brand Value
The presence of Google News-approved websites will assist you in promoting your news channel's brand name to the entire world. Choose a topic to get your site accepted by Google News; and then use this site as a brand for publishing news articles. Make sure you stick to news-focused content for your site. Google is among the most reliable news search engines. Regularly posting news to your site will assist you in creating your name.
Also Read: What Is Google Spam Update – How To Stay Safe?
Instant Traffic
The news published on Google news-related websites have quick indexing; and you'll begin to see traffic immediately to your website. Based on your website's quality of news and value, Google will show your website's news at the right place in Google News search, and you begin receiving instant visitors to your site.
The best news and research-based content can significantly increase traffic to your website. Make your website a reputation and begin publishing quality news on your site to make a massive profit from your investment.
Also Check: 8 Best Tips on How to Get Higher Rank on Google
Better Organic Traffic
A high level of authority conferred to your site by Google improves the chance of your site appearing on the first page of SERP results. This means you will get more organic traffic for your site. Remember to post high-quality content on your site to maximize your website results.
If Google News includes your website, then based on the quality of your website Google can assist you in promoting your website.
Also Check: How To Make Your Blog Rank Higher On Google?
Increased Authority
Google information lists increase the number of visitors to your website and establish you as an established brand; that can with no doubt be trusted by the targeted market. When you mention Google, people instantly identify authenticity and trust in logos.
This gives you a practical advantage over your logo's rival, especially when clients feel you have an authentic emblem with super characteristics that accurately follow your target market's requirements.
Also Check: 5 Action Points For Google Ads Campaign – Boost Up Your Startup With PPC
Conclusion
The top practices described above will help you get onto a Google News Approved website. The launch of the Google News Publisher Center has made it easier for news sites with a small size to get Google News approval. Be sure to follow the rules strictly before applying to be accepted as a Google News Approved website.
Also Check: Preventing Security Risks In The Google Cloud : A Guide