When creating the perfect outdoor kitchen, you must consider several vital elements. One of the most important components is the kitchen sink. An outdoor kitchen sink provides a convenient place to wash dishes and prepare food. Also, it adds functionality and style to your outdoor space. This guide will dig into the different types of outdoor kitchen sinks, factors to consider when choosing one, and the different features and accessories available. By the end of this guide, you will have all the information you need to choose the perfect outdoor kitchen sink for your home.
Choosing The Best Outdoor Kitchen Sink For Your Home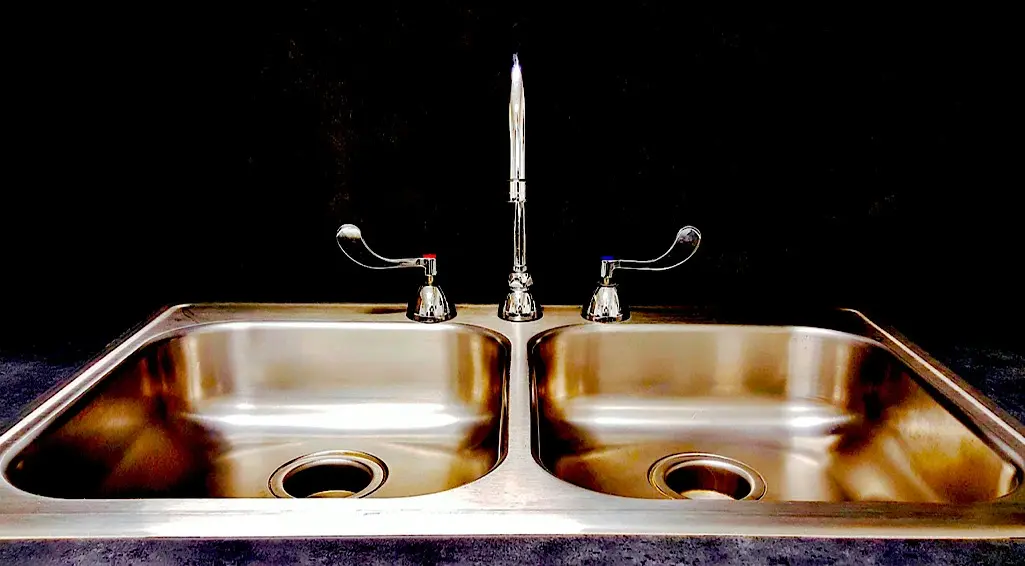 Types of Outdoor Kitchen Sinks
Outdoor kitchen sinks come in different types, each with its advantages and considerations. The most common styles include:
Drop-in sinks: These sinks are designed to be easily installed into a countertop or cabinet. They have a lip resting on the counter, creating a seamless look. Drop-in sinks are popular due to their versatility and ease of installation.
Undermount sinks: You can install undermount sinks beneath the countertop. So it creates a clean and streamlined look. They are an excellent option for a seamless countertop surface and easy cleanup.
Farmhouse sinks: Farmhouse sinks, or apron-front sinks, are famous for outdoor kitchens. They have a large, deep basin and a front-facing apron that adds a touch of rustic charm to your outdoor space.
Portable sinks: A portable sink may be the perfect choice if you're looking for a flexible option. You can move these sinks easily around your outdoor space, and are ideal for outdoor events or gatherings.
Also Check: Vanity Unit: Choosing The Best One For Your Bathroom
Factors to Consider when Choosing an Outdoor Kitchen Sink
Choosing the right outdoor kitchen sink involves considering several important factors. Here are some key considerations to keep in mind:
Size and capacity considerations
You must determine the size of your outdoor kitchen sink by the available space and your specific needs. Consider how you will use the sink and how often you will use it. If you frequently entertain or have a large family, a more oversized sink with a higher capacity may be more suitable. But, if you have limited space or only plan on using the sink for occasional tasks, a smaller sink may be more practical.
Material options for outdoor kitchen sinks
Outdoor kitchen sinks are exposed to different weather conditions. Therefore, choosing a material that can withstand the elements is crucial. Stainless steel is a prevalent choice for outdoor sinks. It has perfect durability and good resistance to rust and corrosion. Other options include granite, copper, and composite materials. You must consider each material's aesthetic appeal, maintenance requirements, and longevity before deciding.
Choosing the right style and design
The style and design of the outdoor kitchen sink should complement your outdoor space's overall look and feel. Consider the style of your home and outdoor kitchen and your personal preferences. Do you prefer a sleek, modern design or a more traditional and rustic look? You must consider the shape, color, and finish of the sink. Also, you may consider any extra features or details that may improve the aesthetics of your outdoor kitchen.
Also Check: An Entrepreneurs Guide: How to Make Good Use of Your Outdoor Space
Features and Accessories to Look For in an Outdoor Kitchen Sink
There are several features and accessories that you may want to consider when choosing an outdoor kitchen sink. These include:
Faucet options: Choose a faucet whose design is for outdoor use. Also, it may withstand exposure to the elements. Look for features like a pull-down sprayer, adjustable water flow, and temperature control.
Built-in cutting board: Some outdoor kitchen sinks have a built-in cutting board that fits over the sink. It provides a convenient space for food preparation.
Soap dispenser: A built-in soap dispenser can end the need for a separate soap bottle on your outdoor countertop. So it keeps your space clean and clutter-free.
Drainage system: Consider a sink with a built-in drainage system. It directs water away from your outdoor kitchen and prevents pooling or standing water.
Also Check: All About Fireclay Sinks – Great Salient Points You Must Know
Installation and Maintenance Tips for Outdoor Kitchen Sinks
Proper installation and maintenance are important. It ensures the longevity and functionality of your outdoor kitchen sink. Here are some tips to keep in mind:
Professional installation: Don't you have experience with plumbing and construction? Then, you must hire a professional to install your outdoor kitchen sink. They will confirm the connection of the sink with the water supply and drainage system.
Regular cleaning: Regularly clean your outdoor kitchen sink to prevent dirt, grime, and bacteria buildup. So, to wipe down the sink, use a mild soap or detergent and a soft sponge or cloth. Avoid using abrasive cleaners or scrub brushes. It can scratch the surface.
Winterization: Do you live in an area with freezing temperatures? Then, it's important to winterize your outdoor kitchen sink properly. Disconnect the water supply, drain any remaining water from the pipes, and cover the sink to protect it from the elements.
Also Check: 7 Simple Kitchen Design Ideas To Make Your Home Stylish
Popular Outdoor Kitchen Sink Brands
When choosing an outdoor kitchen sink, there are several reputable brands to choose from. Here are some popular brands known for their quality and reliability:
Blaze: Blaze offers a wide range of outdoor kitchen sinks. These have designs to withstand the elements while providing exceptional functionality and style.
Lion: Lion specializes in high-quality outdoor kitchen equipment, including sinks. Their sinks are constructed from durable materials and feature innovative designs.
Sunstone: Sunstone offers a variety of outdoor kitchen sinks that are built to last. They have reputations for their attention to detail and commitment to customer satisfaction.
Also check: 10+ Best Outdoor Storage Boxes For Your Outdoor Space
Final Thoughts
Choosing the best outdoor kitchen sink for your home involves carefully considering different factors. It includes the size, material, style, and extra features. You must consider your exact needs and preferences. Also, try to use the tips and recommendations outlined in this guide. This way, you can make an informed decision that will sweeten the functionality and aesthetics of your outdoor space. Remember to choose a sink that is durable, easy to maintain, and suited to your outdoor lifestyle. With the right outdoor kitchen sink, you can create a beautiful and functional outdoor cooking and entertaining area. Also, you and your guests will enjoy this for years to come.
Also Check: The Ideal Kitchen Layout For A Family That Loves To Entertain
---
Image by Brett Hondow