Kitchens are not only those parts of the house where delicious and aromatic food is prepared, but it is also the place of family gathering and a lot of chit-chats. It doesn't matter whether you have many generations of a family living under one roof or keep on inviting guests in your house for a delicious dinner; you always need an ideal kitchen layout that can fulfill all family needs.
A spacious kitchen is all you need, especially if you have a big family that needs to be entertained. This is necessary because coming together over food is the best way to strengthen the bond between family members. So, in addition to looking forcabinet design online, you should start looking for some of the best kitchen layouts as well.
Ideal Kitchen Layout For A Family
So here are some of the best kitchen layouts for fulfilling all your family needs.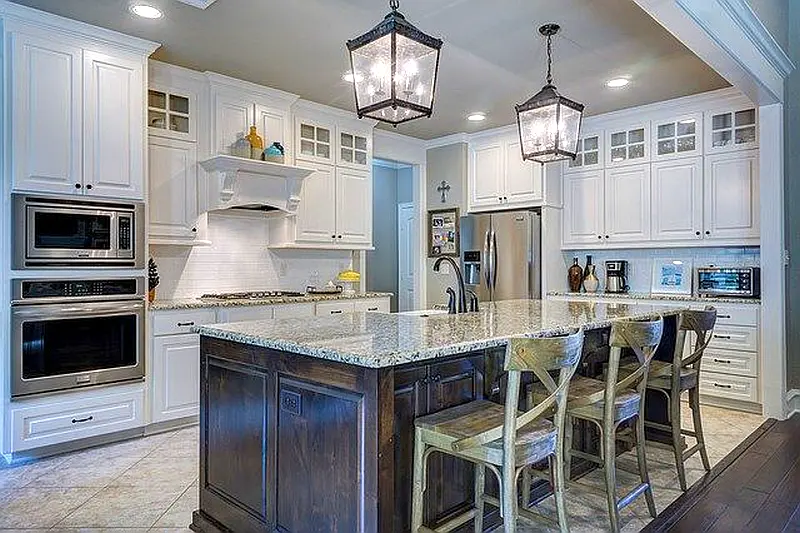 Open Floor Plan
In almost all the houses, kitchens are the center of activity, especially when you are working on entertaining everyone. With a better kitchen, you can give people direct access to food and drinks, and you should never isolate the one working in the kitchen from the rest of the people in the house.
Including an open floor plan, the kitchen will no longer be a small cramped space that is always walled off from the rest of the house. Instead of this, the kitchen will open up in either the dining area or the living space. Because of this, guests can quickly come and go.
Also Read: 4 Home Maintenance Hacks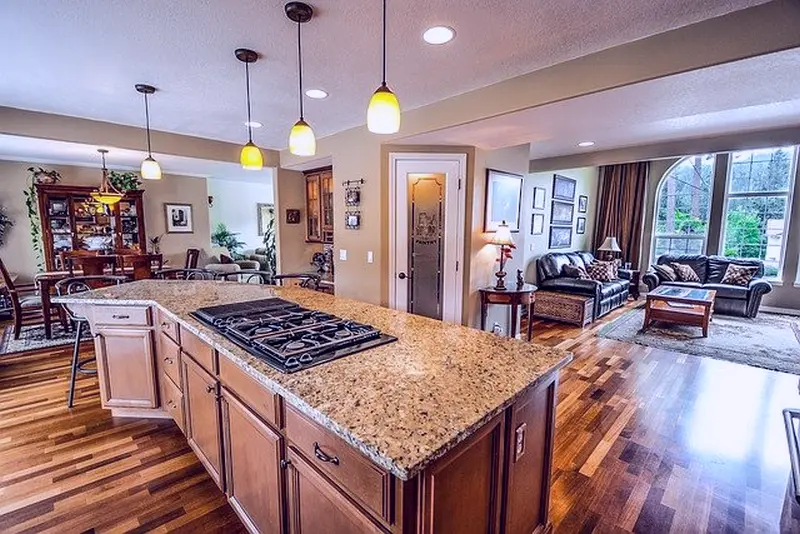 Kitchen Islands
A tiny kitchen is never going to have room for a proper island, but after removing a wall or two, you can create an open floor kitchen layout for your family; and after that, you can work on a kitchen island for making some division in the space.
One of the best things about kitchen islands is you can use them in a wide variety of ways. An island in the kitchen usually comes with a countertop that you can also use for preparing meals and even serving them.
Also Read: How To Spread The Cost When Making A Big Purchase For Your Home?
Touch of Comfort
If you are entertaining your family members or guests, then one of your main motives will be to make them feel relaxed. So, in addition to searching for cabinet design online, you should start working on adding some comfort to your kitchen as well.
There are many ways to add some comfort to your kitchen. For example, you can add some throw pillows to the sitting place or use a plus throw rug beneath the feet of everyone present in the kitchen.
Also Read: 7 Simple Kitchen Design Ideas to Make Your Home Stylish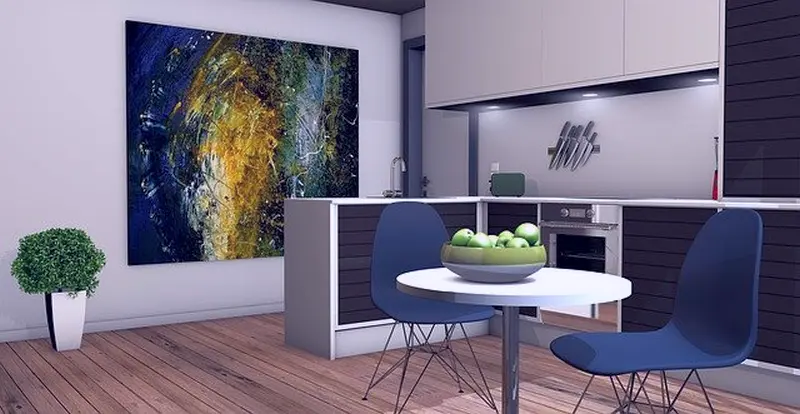 Open the Outdoors
The best way to increase the space in the kitchen for your family is to switch to an open floor kitchen layout. This type of approach allows you to have a patio, or you can have other types of outdoor spaces as well. You can even go for the wide doorway to the outside and use a glass-paned door for it.
But if it is not a practical solution for you to open your kitchen to walk outside through it directly, then you go for adding a couple of windows. Try adding as many windows as you can, as this will make your kitchen look more prominent, and it will also improve the airflow.
Conclusion
Adding some space to your kitchen or making small kitchen layout changes can do wonders to your kitchen's comfort, overall look, and access for your family. If you are not ready to spend a considerable amount of money on kitchen makeovers, then you can use the tips mentioned in this blog post and get the best results.
Also Check: 11 Best Toy Organizer That Keeps Your Inside Home Design
Images by Solomon Rodgers, ErikaWittlieb, PIRO4D and user32212