In today's growing job market, most people often seek ways to gain a competitive advantage through higher education or specialized degrees. Amongst the most effective available ways is getting an MBA (Master of Business Administration). It has proven valuable and versatile on fronts that extend beyond career prospects. This article explains the 6 main benefits of getting an MBA degree.
Top 6 Benefits Of Getting An MBA Degree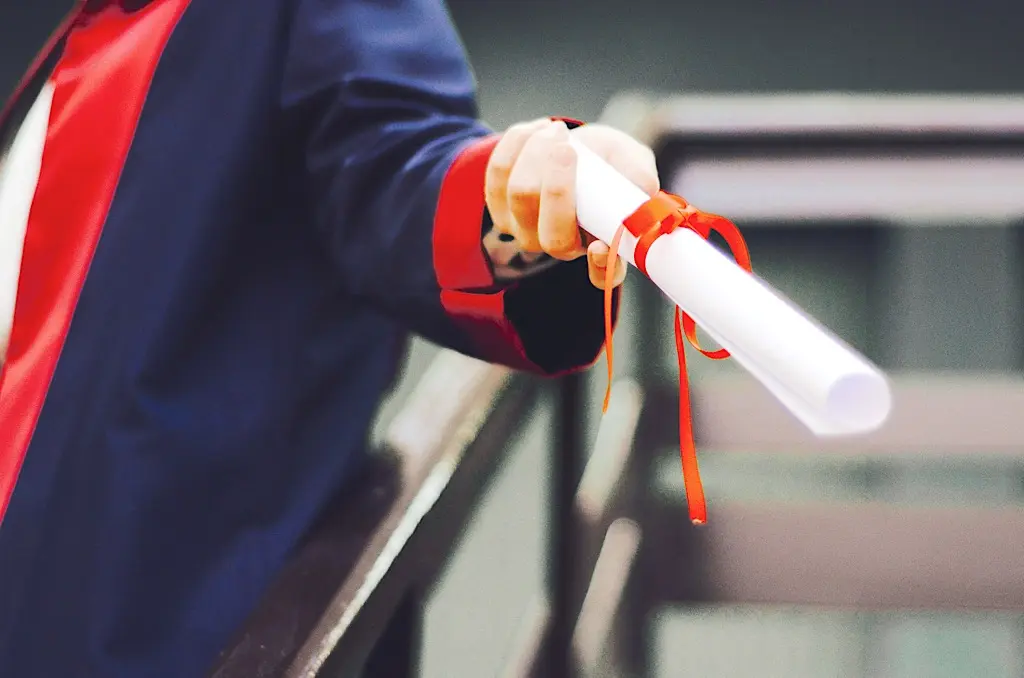 Enhance Business Knowledge and Skills
An MBA degree provides expansive knowledge about different areas for successful business management. It includes theoretical expertise and practical applications. Also, it outperforms traditional academic boundaries, unlike other degrees like bachelor's/associate degrees. It goes beyond that frontier by combining both theoretical & practical insights. It prepares students with the necessary skills, knowledge, and strategic mindsets. That also helps students to thrive in the 21st century's ever-evolving business environment.
Getting an MBA degree provides great benefits for deep business understanding growth through a focused curriculum in different areas. These areas include finance, marketing, operations, strategy & leadership, and analytical case studies discussions. These give students insight into how different processes work within an organization. Also, it allows them to approach the business challenge while making well-informed decisions.
In the world of technology and accessibility, MBA programs have become increasingly popular. Online education has allowed graduates to enroll in online programs and study remotely. The benefits of an online program are increasing in countries like Nigeria. With the world shifting towards the internet, online education in Nigeria will rise by an estimated 12.92% between 2023 and 2027! Hence, those interested in an online MBA in Nigeria might not find a better time to access affordable courses from the comfort of their homes.
Also Check: WHY SHOULD YOU PURSUE MBA AFTER ENGINEERING?
Career Advancement Opportunities
Enrolling in an MBA degree manifests a clear intent towards continuous learning and personal growth. It will help maintain highly sought-after qualities in business managers and leaders today. It will also give them critical decision-making skills for organizational success in competitive markets. This degree improves the practical knowledge and skills required to contribute immediately and in the long term.
Having this degree makes you valuable in current job markets. Since, businesses need rational thinkers who bring agile change management mindsets. Also, they must grow the leadership abilities necessary for driving businesses forward.
Also Check: A Step-By-Step Guide To Getting An Online MBA Degree
Entrepreneurial Skill Set
Getting an MBA degree can be a catalyst for developing and honing entrepreneurial skills and other benefits. It is important if you aspire to start your own business or become a successful entrepreneur within an organization. An MBA program offers many resources and opportunities. So, it can allow students to excel as entrepreneurs professionally.
MBA enables entrepreneurial skill development if you select specialized courses on entrepreneurship. It provides a thorough knowledge of the principles and strategies for starting, growing, and managing a business. Such courses are application based. So, it allows students to develop problem-solving and critical thinking. To improve learning effectiveness, the MBA curriculum covers hands-on applications like real-world simulations. So, it increases student readiness toward managing entrepreneurial challenges.
Also Check: What Jobs Are Available For MBA Graduates?
Expands Professional Network
One of the highlights of getting an MBA degree is the unique opportunity and benefits to broaden professional networks. Building a healthy network is crucial for successful career growth in a competitive work setting. An MBA program provides an opportunity to interact with professionals from diverse backgrounds. Also, it allows students to maintain and expand beneficial networks.
When you do MBA courses, you connect and collaborate with fellow learners from different fields like finance or marketing. Your peers would provide refreshing perspectives via class discussions or group projects. It will help to enrich your learning experience. For most graduates, post-MBA is building meaningful connections, and it extends beyond finalizing the program timeline. So, it taps into available opportunities in future initiatives toward professional development. To maintain career growth, mentorship programs offered by many schools under MBA stretch specific support. The professionals guide on career-related matters and industry insights necessary across different sectors. So, enhancing personal and professional growth is important.
Also Check: Can Any Student Go For An MBA Program?
Higher Earning Potential
Pursuing advanced degrees generally means higher income opportunities. Even though earnings often vary, obtaining an MBA degree would increase career growth prospects. The development of advanced leadership skills and business understanding is valuable. Because employers recognize the benefits of an MBA degree and value extra skills after getting course. MBAs cater to multi-functional areas of business management like marketing, operations, finance & strategy. Having many competencies increases earning potential. Also, it improves the job market value of your application for future employees. According to a study, an average MBA graduate earned around $115,000 in 2022, almost double the income of a BBA graduate.
Additionally, an MBA often opens doors to new career opportunities that may come with higher earning potential. The MBA program's comprehensive curriculum covers business management aspects. That includes finance, strategy, marketing, and operations. These expansive skills allow you to seek roles in different functional areas and industries. But, some of them may offer higher salaries or remuneration packages.
Also Check: What Types Of Online MBA Programs Are Available?
Personal and Professional Growth
MBA education journeys foster personal development and professional progress. These factors reflect one's professional and personal improvement throughout completing the program. People seeking growth should consider registering for the MBA program. Getting an MBA degree can benefit to an extended prospect to expand outside one's comfort zone pushing beyond the limitations before held. But, there is rigorous coursework designed with co-students deriving from different backgrounds. So, applicants taking part in this journey will undergo self-reflection resulting in significant personal development.
Also, the course structure intends to provide knowledge and build on valuable soft skills. That includes:
Effective communication,
Negotiation and presentation skills,
Critical abilities that determine successful transaction processes throughout the course,
Group collaborations, and
Future career pursuits.
Also Check: EMBA Studies or MBA Studies – Which One's Right for You?
In Conclusion
An MBA can be key in accelerating your career towards business-centric roles. The changing dynamics of today's tech-driven market call for more than undergraduate degrees to excel. While an MBA is unnecessary to succeed, it is a worthwhile investment. It can open doors to new possibilities and create a pathway to long-term success.
---
Photo by Gül Işık