An MBA has always been a popular postgraduate degree type. An MBA degree is a necessary diploma and compulsory professional course to become a corporate executive. Almost all senior executives of the Fortune 500 companies in the United States are MBA graduates. As MBA degrees become more critical and competitive, the popularity of Executive MBAs (EMBA) is also increasing. So, numerous schools in China have begun offering such programs to their students. In this article, we will introduce the remarkable differences between MBA studies and EMBA studies. By the conclusion, you will be able to evaluate better what option can suit you best.
EMBA Studies Vs MBA Studies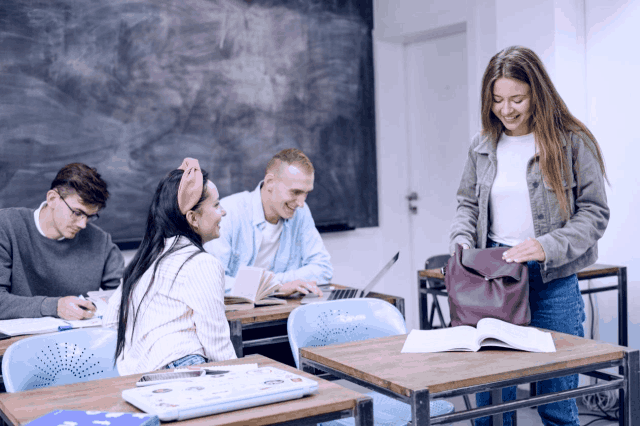 Introduction to MBA studies
The Master of Business Administration (MBA) is a graduate degree focusing on business administration and investment management. Initially, students adopted the MBA degree in the United States in the early 20th century. The core courses in MBA studies cover various areas of business administration such as accounting, applied statistics, human resources, business communication, and finance.
Introduction to EMBA Studies
The first Executive Master of Business Administration (EMBA) was established in the School of Management of Chicago. The program's purpose is to serve senior managers, providing them with practical managerial competencies.
The essence of EMBA can be considered as on-the-job training with a degree. EMBA students come from various companies, such as manufacturing, financial, trade, and government departments. EMBA students are generally recommended by the company and use their spare time for further studies.
An EMBA implements a credit system with a study period of no less than 18 months. During the study terms, the student needs to follow no less than 16 courses (at least eight needs to be compulsory courses). EMBA courses mainly include marketing and management, managerial and decision economics, macro managerial theory and practice, negotiation, and conflict management.
An EMBA emphasizes the combination of theory along with practice. Classes occasionally invite CEOs of well-known international companies and outstanding business executives to share their experiences with students directly.
The Differences Between MBA Studies and EMBA Studies
Part-time VS Full time
An EMBA is a part-time program with working managers as students. The classes are usually taught mostly on weekends. In China, classes are also divided into weekend classes and intensive classes. The weekend classes are held on Saturday and Sunday. Intensive classes are generally held from Thursday to Sunday every month.
No matter what sort of method is used, the courses are designed not to affect your work. Students can work and study simultaneously.
On the other hand, an MBA is a regular full-time program. People who follow the program need to be in school all day from Monday to Friday.
Average Students' Background & Work Experience
The average age of students in an MBA program is around 28 years old, with five years of working experience. Generally, applicants for an MBA program need to be undergraduates with at least three years of working experience.
The average age for EMBA students is 38 years old. Besides, an EMBA student needs to have a bachelor's degree with eight years of working experience, including more than four years of managerial background.
The Focus of MBA and EMBA Courses
MBA teachers focus on cultivating the students' managerial abilities. MBA courses are also usually arranged as follow:
Knowledge sharing
Case analysis
Team discussion
As for EMBA courses, well-known scholars and professors are invited to join the lessons. The teachers inspire students by sharing real-life case studies. Overall, the courses emphasize practical application, which is more suitable for high-level managers.
Also Read: Dealing With A Business Mistake: A Practical Guide
The Development of MBA Studies and EMBA Studies in China
MBA studies
In the 1980s, China began to integrate American MBA education into college programs. In 1990, the Academic Degrees Office of the State Council formally approved MBA degrees. China's MBA education has experienced nearly 30 years of fast development. From the original nine colleges and universities to more than 300 colleges and universities today.
EMBA studies
In 1993, a Business School in Hong Kong launched Hong Kong's first EMBA program. In 1999, mainland China established its first EMBA program. Also, in 2002, the State Council officially approved 32 universities to start EMBA programs. Since then, China's EMBA education has kept developing, reaching today's high-level standards.
Also Read: WHY SHOULD YOU PURSUE MBA AFTER ENGINEERING?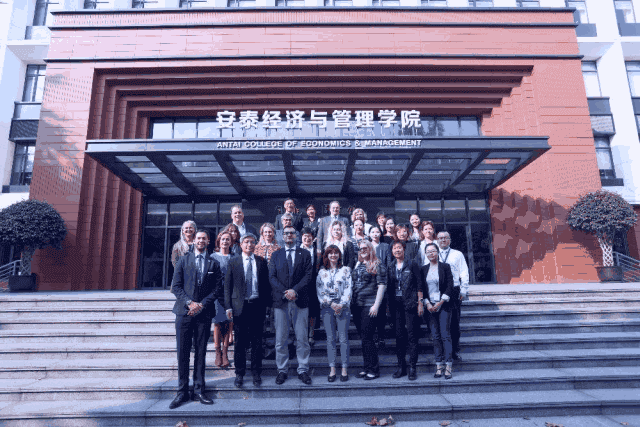 The Antai College of Economics and Management
The establishment of the Antai College of Economics and Management of Shanghai Jiaotong University dates back to 1903. The Antai College has established cooperative relationships with business schools of 50 famous overseas universities, such as Harvard University and Yale University.
Antai's EMBA program is considered within the top three in China. The MBA program is rated as one of the top 25 programs in the Asia-Pacific region.
Hope this article can help you read more about MBA, EMBA. Committing to education means investing for a brighter future.
If you have an interest in studying MBA or EMBA abroad in China, click here!
Also Read: Brand Ambassadors Vs. Influencers – What's The Difference