Many MBA applicants do not always have a business background, meaning they did not earn a bachelor's degree in business or a closely related discipline. According to the statistics by Infinity Surge, engineers account for 75% of MBA applicants. The basic concepts covered in the program are to bring all pupils to the same level, so you don't need to fear the syllabus. The course of a MBA program will give you the mastery and knowledge you need to excel in business. This highlights the flexibility of an MBA and the demand for qualified individuals coming from all sorts of educational backgrounds.
Why Would A Non-Business Major Benefit From An MBA Program?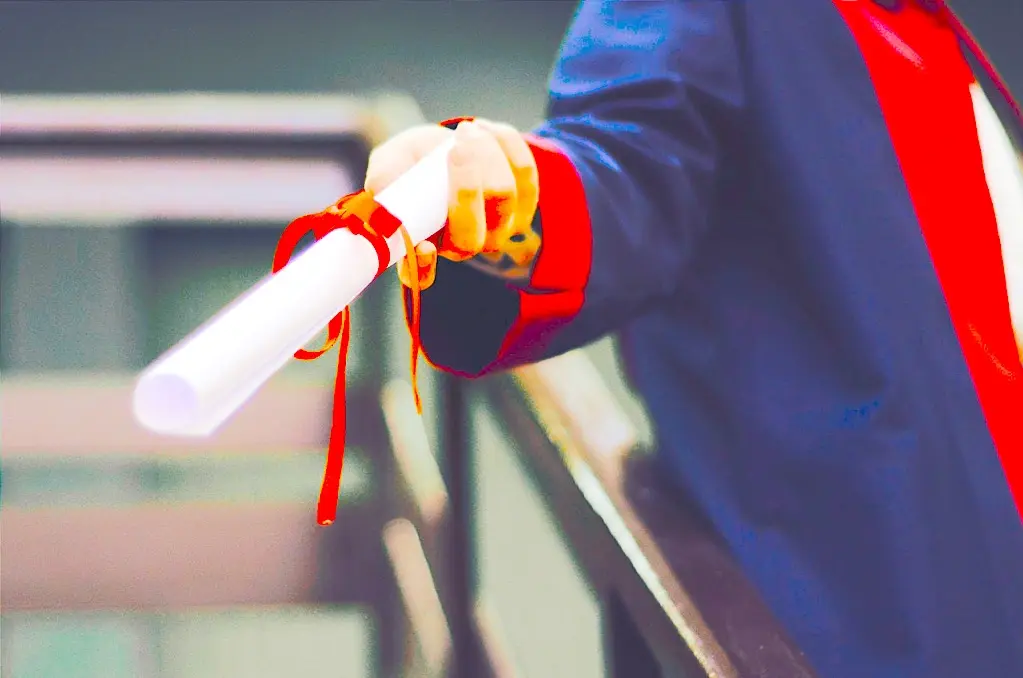 Employers frequently prefer non-business majors with graduate degrees in business, and companies may seek occupational specialties in the company and their sector in fields like technology and medical research. Graduates who pursue an MBA may be better prepared for business careers or for rising to the top of their existing industries.
Corporate-level business management training is provided through an MBA. You can learn how to manage personnel, finances, and company decisions. You can use these talents to apply for higher management or analyst roles. Director or program manager positions are also open to MBA grads. Moreover, thanks to technology, you can now enroll in an affordable online MBA program while holding a full-time job which will qualify you to apply what you learn during the program to your job and quickly pay for your MBA degree.
MBA programs place a strong emphasis on understanding corporate organization in addition to practical abilities. Critical skills, including management, delegation, and work completion, are taught to MBA students. These abilities are transferable across numerous fields.
How Relevant Is An Undergraduate Degree While Applying For An MBA?
A business background is undoubtedly beneficial, but according to our teachers, the MBA was created to help students develop the business skills and philosophies they weren't getting in their undergraduate degree.
The prerequisites, such as accounting, finance, economics, and statistics, could be satisfied with business education. Some students may experience frustration when they begin the associated courses in the MBA program without a grounding in those areas.
How Can A Student Without A Degree In Business Go About The MBA Application Process?
Speak with the professors and the admissions representative. They can inform you about the proportion of participants in their program with prior business experience compared to those without. Question them on if those without a background still struggle. Typically, academic staff members are pretty helpful.
It's not always the case that a candidate or prospective student lacks business education or business experience. They might work for their family's company or have landed their first job out of college at a company.
Business schools take your background seriously. Most business schools, in my opinion, would recognize your varied educational knowledge and professional experience if you studied something in the liberal arts to become a well-rounded part of society before entering the workforce.
Also Check: EMBA Studies or MBA Studies – Which One's Right for You?
What Components Of The Application Procedure Are Crucial For Non-Business Applicants?
In your personal statement or essay, be very clear about why you believe and want to go for an MBA, what benefits you and why you would be a good fit for the program.
The graduate program you're applying to will determine this. If a school only accepts 200 students per year out of 1200 candidates, you must have the GMAT scores and appropriate professional experience to support your application.
Should Non-Business Undergraduate Applicants Take A GMAT Or MBA Preparation Course?
You should do both! The preparation course provides the knowledge you might not already be familiar with (accounting, finance, etc.). The GMAT is an indicator of aptitude and preparation for graduate schools, and there isn't a link between the prep course and the GMAT.
Enrolling in MBA Program as a Non-Business Major
An MBA can lead to a variety of employment prospects, in contrast to graduate degrees that are more narrowly focused. Graduates can pursue director or analyst positions, work in corporate or nonprofit management, or pursue careers as financial managers. Consider whether an MBA would assist you in achieving your professional goals if you want one but lack a business background.
Examine the professions for which your MBA school will prepare you. Consider whether an MBA permits you to advance into high management roles related to your undergraduate degree, for instance. A graduate business degree might open up job progression prospects, which professionals considering an MBA can discuss with mentors or colleagues.
Consider whether something other than an MBA makes more sense, such as graduate certificates, specialized training, or advanced certifications. A degree may take more time and money than one of these programs. While an MBA is necessary for some professional pathways, alternative certifications might lead to similar progression chances in some professions.
Each school has its requirements for its MBA programs. Before beginning graduate education, candidates without an undergraduate business degree frequently need to finish their MBA core programs.
You can demonstrate your business acumen by obtaining competitive GMAT scores. You shouldn't let the fact that you don't have a business degree from college prevent you from considering an MBA because these institutions value diversity in their entering classes.
Also Check: WHY SHOULD YOU PURSUE MBA AFTER ENGINEERING?
MBA Program Diversity
Business schools make a conscious effort to accept diverse cohorts of new MBA students. You can experience a range of viewpoints by interacting with students from various undergraduate and professional backgrounds.
Diversity among the student body can enhance academic performance. Students with various experiences and perspectives can benefit from one another's abilities as they cooperate to achieve a common objective. A diverse cohort also better represents real-world business issues because MBA programs stress management abilities.
The varied professional backgrounds of MBA students contribute to the variety of concepts, tactics, and business initiatives in a program. Non-business majors can succeed in an MBA program if they fulfill the school's academic prerequisites and comprehend business fundamentals.
Also Check: What Types Of Online MBA Programs Are Available?
Conclusion
Whether you are a science, commerce, arts, or humanities student, never push yourself into a career line that you are not comfortable with. So, if you want to shift your career path to MBA from whatever line you are currently in, then don't limit yourself, make the change now.