Here, we have listed top 10 best summer products to sell. If you've to boost your business this summer or even start from scratch, these are good a lot to get started. We have done both to list down the most authentic and wanted summer products to sell in the current times. These summer products are as per the season, i.e., summers. And, of course, amongst the top trendy and in-demand products.
Finding trending products to sell is a big struggle for all online sellers. And the inability to find the right trending products is the biggest fear of eCommerce business owners. Indeed, no one wants to end up investing in products that do not even gain traffic, let alone bring profits. To avoid this, what you have to do is look for summer products to sell that users seek. You could track these summer products down via keyword search or brainstorm all the relevant stuff. Let's dive right in!
Also Read: 4 Cute Pastel Outfit Ideas for Your Summer Wardrobe
10 Best Summer Products to Sell
Solar LED Lights
With the blazing sun high up in the sky, the surroundings tend to become unbearably hot. We spend more than usual on powering cooling devices.
Naturally, this brings about a peak in electricity bills. And that, in turn, compels the users to look for a cheaper alternative.
Solar LED lights are an excellent means of cutting down electricity costs. You may not be able to cut down expenses on cooling fans and air conditioners, but you can indeed lower these when it comes to lights.
The solar LED lights charge up using the sun's energy, which is available abundantly in summers. And the LED technology of the bulb utilizes it even more efficiently to light up your porch and open-air areas.
Also Read: 7 Best Ideas to Start Your Own Online Business from Home
Portable Fans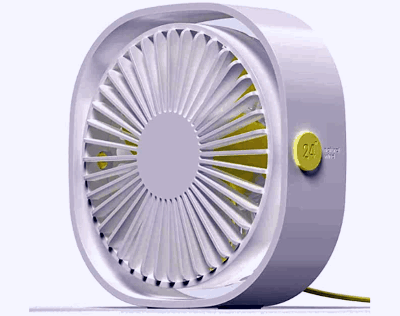 Most fan manufacturers report, they sell the most units during the summers. The case is more authentic when it comes to portable fans.
People cannot quit their daily chores and jobs only because it's too hot. Hence, they rely on portable fans to keep them cool, as they are on the go.
Some of the most common types of portables fans that you could invest upon are:
Rechargeable Clip-on Fans
Neck Fans
Handheld Fans
Clip-on fans work simply and are quite versatile. You could clip these onto your gym equipment, laptop, stroller, and whatnot. Handheld fans are good to keep in a pocket or purse. And hence, quite very popular. As for the neck fans, these best suit athletes.
The neck fans may not make as many profits as clip-on fans and handheld fans. But these sure are in demand.
Also Read: Top 10 Latest Kurti Designs For Printed Cotton Kurtis
Inflatable Swimming Pools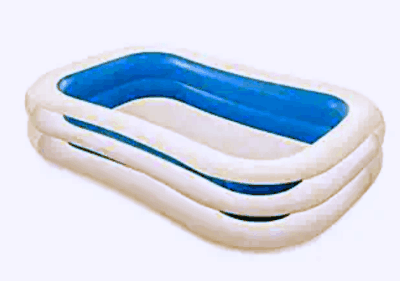 Summers call for pool parties, especially for kids. And that explains the popularity of inflatable swimming pools.
Not only do kids get to have unlimited fun, but parents also stay relatively busy.
Just ensure you market these the right way!
Tower Fans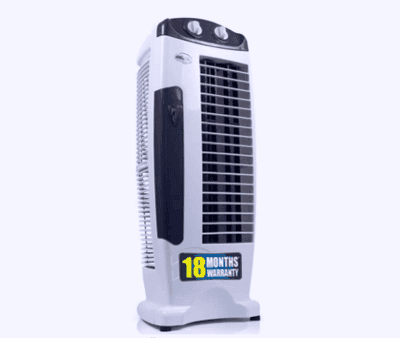 A study suggested that nearly 40 percent of people stay at home during summers. A significant portion of the remaining 60 percent also stay inside, i.e., in offices or so. (These people may switch places, though.)
Now, of course, they need something cost-efficient to keep them sufficiently cool. And they will most likely search it up on the internet. So, for them, we recommend tower fans.
Tower fans are budget-friendly and occupy minimal space horizontally.
In terms of energy consumption, these do not consume as much energy as air conditioners but deliver the same performance.
Beach Chairs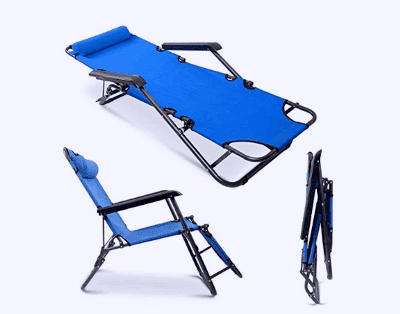 Visiting beaches is almost an impulse for some, especially in summers.
And so, beach chairs happen to be an excellent drop-shipping product.
Today, beach chairs come with many features, including:
drink holders,
pockets,
insulated cooler pouches,
umbrellas, etc.
So, ensure you invest in the most appealing ones. 
Waterproof Bluetooth Speakers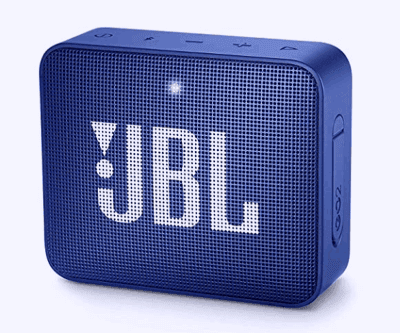 Indeed, when going to the beach, you can't take your ordinary Bluetooth speakers with you.
Right? You need something sturdy and durable to withstand the splashes of water.
Owing to this need, waterproof Bluetooth speakers are a highly trending buy during summers.
These speakers are not only super handy but also super versatile.
One can use them both outdoors and indoors.
Reclining Chairs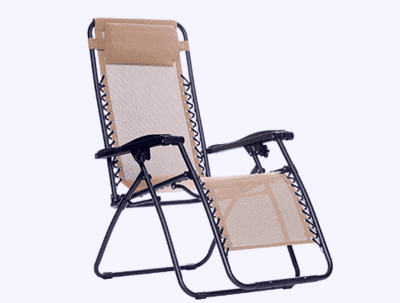 Similar to beach chairs, reclining chairs are also a popular buy during summers.
Fundamentally, a reclining chair refers to a chair that offers supreme comfort.
The backrest lays down while the footrest extends up. Thus, it positions the seated individual in a comfortable position.
These chairs are a popular buy in summers because they help combat fatigue issues.
Working all day long in extremely high temperatures tires the muscles unnecessarily and excessively.
These chairs improve blood circulation, thus, helping to boost productivity.
Matcha Powder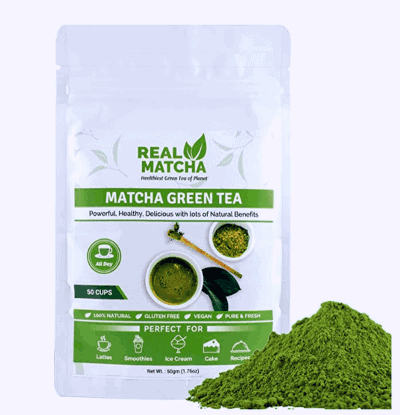 Matcha powder comes from green tea leaves. This tea is cultivated in the Japanese areas, i.e., Nishio, Uji, etc.
The tea leaves get produced and then traditionally ground using mortar and pestle. These one costs more than the machine-grinded ones because they are thoroughly organic and more effective.
One can use matcha powder to make several drinks, including lattes and teas. It comes packed with antioxidants and helps our body fight off inflammatory substances.
Similarly, it reduces the risk of heart diseases and also assists weight loss. So, in summers, matcha powder can help significantly with acquiring your gym goals without having to go to the gym and indulging in sweaty exercises.
In terms of physical features, you can see this one with a bright green color. And it possesses a deep umami flavor.
Also Read: How To Research And Create Products to Sell With Online Marketing?
Home Security IP Camera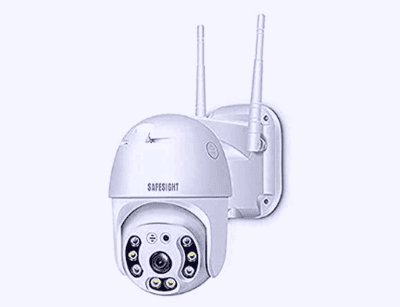 Since high temperatures make us lethargic and lazy, most people are reluctant to go to the door when the bell rings. In such cases, people prefer installing home security IP cameras, which enable them to view who is outside on their smartphones.
These devices use wireless connections to transmit the entire footage.
Besides saving the users from getting up every time the bell rings, the IP security cameras also provide constant surveillance.
It's both safe and convenient. Consequently, home security cameras are a popular buy during summers.
Also Read: How to Develop a New Product Launch Plan in 2021?
Silicone Ice Cream Mold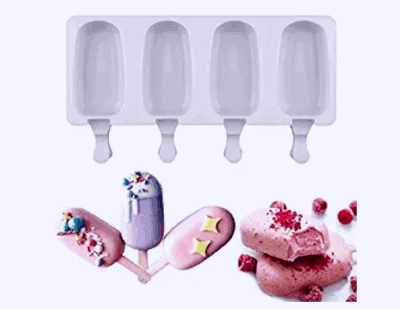 Naturally, when it's hot, you'd want to keep your insides chill too. Wouldn't you?
Apart from the cooling effect, ice cream also helps boost energy levels and improves mood. It also improves brainpower.
What's more, ice cream can help soothe soreness, especially if you have a sore throat due to a summer cold.
So, on that note, it's best to have Silicone Ice Cream Molds in your inventory. You could invest in silicone molds of different shapes.
Remember, the greater variety you offer, the better chance you have to get orders. 
Also Read: Custom Products Are Crucial Because Customization Is The Norm
Final Words
Now, there are, of course, more summer products to sell that promise significant profits in the summers. However, all of the ten we mentioned above are sure to yield definite results for you. These trendy summer products to sell will help you excel as a business, particularly if you happen to be beginning from scratch.
Later on, with the economic and social expansion of your business, you could explore more niches or even add more products to sell to the same niche. We'd recommend adding summer-oriented gadgets like waterproof headphones and other such products. Good luck! Happy Investing!
---
Author Bio: Xavier James is a telecom engineer and a certified marketing trainer with a passion for writing, designing, and anything tech-related. 
Must Read: How Product Photo Editing and Retouching Boosts Online E-Commerce Business?