When you search for the chair for your office, you will realize that there are hundreds of options available. If you do not know enough about how to buy the perfect office chair, choosing one is very confusing. Also, if you end up buying the wrong one, it can be uncomfortable.
5 Tips to Buy the Perfect Office Chair
To buy the perfect office chair, you must follow the five tips we will highlight below.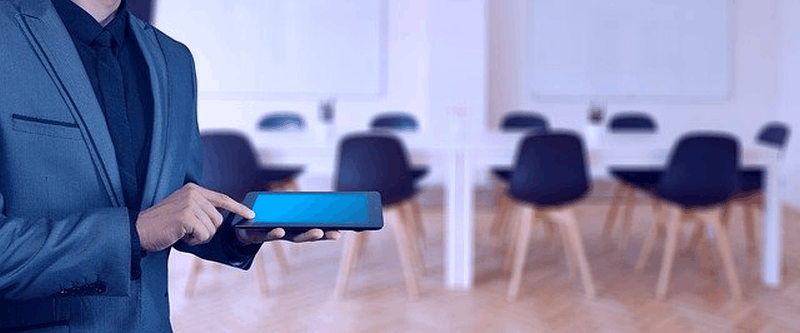 Craft your budget to buy the perfect office chair
Unless and until you decide your budget, buying the office chair is very difficult. Office chair can cost you SG $ 200 up to SG $ 1000 as well. That is why it is essential to decide your budget and start looking for an office chair after that.
Choose between the types of office chairs
There are numerous types of chairs which you can choose from. We will cover a few types below so that it becomes easier for you to choose between them.
Fabric chair
Fabric chairs usually consist of polyester and nylon on top. Both these materials are incredibly durable. Also, they are quite soft to touch.
Leather chair
If looking for a more elegant option that is also more durable, you can go with the leather office chair.
Also Check: Trend Alert: Lounge Chairs Types You'll Love in 2021
Mesh office chair
When it comes to ventilation, mesh office chairs are a good choice. They facilitate airflow, which means no excessive sweating or your body temperature increases.
High back office chair
The level of support that the chair provides is dependent on the size of the back of the office chair. That is why, if you need complete help, it is a good idea to go with the high-backed chair.
Consider these types of chairs for your workplace and after that choose one.
Also Read: 5 Best Office Interior Design Ideas For Your Workplace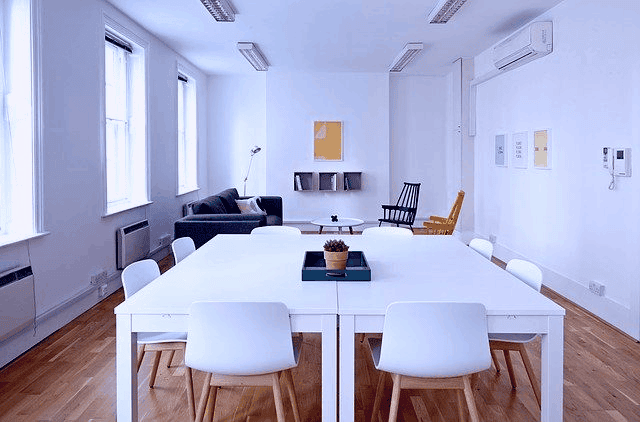 Go with an ergonomic chair
Without looking at the design of the office chair, choosing one is a mistake. Ideally, you are looking for an ergonomic one. The ergonomic office chair will provide support to your entire back. When you have complete back support, you won't suffer from any pain even when sitting on the chair for long hours.
Also Read: Is Buying Expensive Salon Equipment Worth it?
Go with an adjustable chair
Not everyone likes their chair to be in the same position. That is why adjustability is a necessity.
Firstly it should allow you to adjust the back. That way, you can get the incline which you want.
Secondly, height adjustment is a requirement as well. With the help of proper height adjustment, it becomes easier for you to customize the height according to your desk.
When the office chair provides these two types of adjustability, it indeed becomes easier for you to use this chair according to your requirement.
Also Read: Buying The Best Shop Air Compressor To Ease Your Works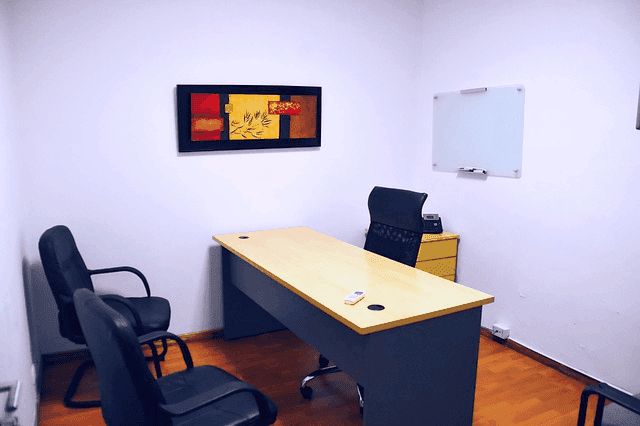 Check the weight handling capacity
Of course, you have to consider the weight handling capacity. Only when it can carry 250 LBS or above can adults use it day in and day out.
When you follow these five tips to buy the perfect chair for your office, you're sure to select the best one. Not only that, you will choose one which is highly comfortable and therefore you can use it day in and day out.
Must Read: 8 Essential Tips for Buying Your First Car
Images by Pexels, Gerd Altmann, StockSnap and Chalo Garcia