In this article, we will try to explain what should be avoided when it comes to search engine optimization of your website and what are the benefits to invest in SEO.
Even though looking into the future of digital marketing can be quite an exciting task, people who have witnessed the evolution of SEO know that everything can be changed swiftly. After all those Google algorithm updates in the past years and the global pandemic in 2020, the question about relevancy doesn't come as a surprise.
Search engine optimization is still highly relevant and worth investing in when you know that.
SEO is driving 1000%+ more traffic than organic social media platforms, and that there are 3.7 billion searches each day. However, some of the old SEO techniques are not relevant anymore, and they can ruin your website.
Main Reasons to Invest in SEO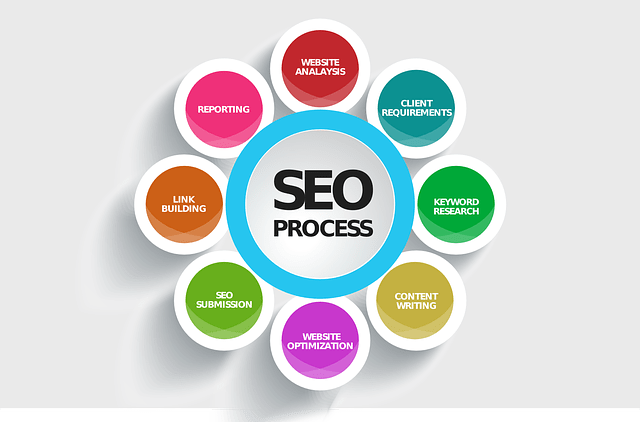 Invest in SEO to Improve Website Traffic and Click-through rate
One of the foremost causes why people turn to SEO, is the need for more organic traffic. If you have products on your website that need to find their audience, this is not the fastest way to get them, but indeed it is the most cost-efficient.
Many people want immediate results, which is why they are more eager to invest in PPC. The bright side of SEO is that it is not focused only on one aim, and it lasts longer. With well-optimized content, you will not only bring people to your website. You will tell them why they need to buy your product and how to use it for different purposes. This educational part of marketing is essential for getting new leads and educating prospects who will become buyers.
Another advantage of SEO is the fact that people tend to avoid clicking on ads and commercials while searching for solutions. According to Bright Edge, 53.3% of all website traffic comes from organic search. PPC ads always look like commercials, and they can be adequately done and create a specific CTR (click-through rate), but you will generate more clicks from highly placed organic content.
Also Read: A Step-By-Step Shopify SEO Guide (For Real People)
Invest in SEO to Build Trust and Brand Awareness
With a well-executed SEO strategy, which is equally focused on creating valuable content and off-page SEO, you will be able to grow your brand awareness and build trust in your niche. Since SEO today focuses only on relevant and useful content, other websites will gladly share your studies, guides, and research, which will help you get noticed.
Invest in content that is useful, interesting, and easy to understand, and it will be easier to build trust between your visitors and turn them into customers.
If you invest in SEO (off-page), your team will be able to create guest posts on virtual platforms for your audience and build trust based on your expertise and knowledge.
Also Read: How To Get More Leads Through SEO?
Invest In SEO To Increase Company Revenue
SEO is the cornerstone of the most successful brands on the internet. While traffic and brand awareness are nice to have, revenue is an absolute must for any business to succeed. When SEO is used correctly, it can quickly become the most successful marketing channel from an ROI perspective.
There are many ways to use SEO to increase your business revenue, but one of the easiest ways is to create content that shows your resource is the answer to people's problems. An outstanding example of this can be found here. As you can see, this guide explains what the best online course platforms are. People arrive at this page by searching for online course platforms, and the owner of the blog can provide them with a solution.
The owner can then make money with affiliate marketing, display ads, or get the visitor on their email list to monetize in other ways, such as selling online courses to them.
Also Read: Conversion Copy Tips For Every SEO Writer
Invest In SEO Because Working on SEO Means Working on User Experience
The evolution of Google resulted in ranking websites according to their user experience results. Websites with higher user experience results are ranking higher, which is a vital thing to consider when creating your website.
User experience can be significantly improved with search engine optimization. As we mentioned initially, it is imperative to cover highly searchable topics around our niche and create helpful content that is easy to find on the website.
Usually, people focus only on the technical part and plan the whole strategy around technical structure and graphics, but don't forget the most crucial part of any website – well-optimized content that brings audience and converts.
Read More: Why You Should Hire An SEO Consultant?
How has SEO Marketing Changed?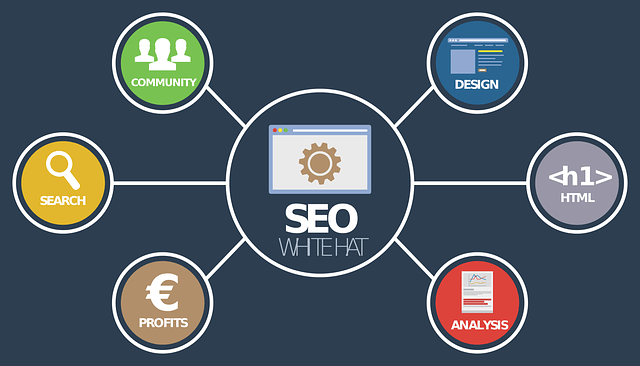 Google algorithm updates focused mainly on creating the best environment possible for its users. Intending to offer fast and relevant answers to their user's questions, Google is improving the whole ecosystem of websites. It is much easier to find what we were looking for, and businesses are investing in creative content to bring their users to the website.
There is no need to go through all the updates that happened in years before, but we have to mention tactics that can make every investment in SEO marketing worth it. After all, you can always invest in SEO that is not done correctly, and you might lose your money. That is why it is so necessary to mention how to create a content marketing strategy.
Also Check: 4 Top And Best Places To Learn Using SEO
Create content that can answer your target audience's questions
Use your CRM software data or go through your conversations with users and find out the frequently asked questions. This is quite a useful trick to come up with many topics that can be extended and updated from time to time.
For example, if you are selling leather bags, you can educate your buyers on how to take care of the leather goods in one blog post.
Read More: How To Reduce SEO Costs For Your Website – Top 4 Secrets
Don't write for search engines, write for people
Make your sentences short and easy to understand. If you or your writer needs help with this, you can try some exciting and free tools like the Hemingway app to help you with shortening your sentences. If your mother tongue is not English, you can use Grammarly, which helps give you the best synonyms and correcting common writing mistakes.
Add contextual links
Internal links are essential because they can create well-structured maps of related content around the central topic or search term. This also means that every link in your article should have a text around it that is relevant.
Also Read: Advanced SEO Tips For Driving Huge Traffic To The Website
Optimize content for topics
Keywords are still crucial in creating great content, but marketers must optimize websites for specific topics and topic clusters to stay up to date. These topic clusters will be created out of long and short keywords, and tracking keywords will find its use in creating topic clusters, and it will help you come up with better titles of paragraphs.
When it comes to other parts of SEO, such as off-page SEO and technical SEO, you should unmistakably focus on creating the best user experience, optimize for mobile devices and avoid spammy link-building techniques as buying links and using backlink farms. It might be worth looking into various SEO apps that help automate the process, saving you time and money.
Now let's see what should be the main reasons to invest in SEO. Also, what are the main benefits of optimizing your website for search engines.
Also Read: What Is Technical SEO – The Ultimate Guide
Wrap Up
Every year brings uncertainty with it, and this one behind us was quite surprising. We saw shifts in many business areas, and that annoying sense of uncertainty was all around us. The best thing about to invest in SEO is that you can avoid uncertainty. Because you are getting a loyal audience and always returns. So, our answer to this question from the title is a big loud yes.
Featured Image by Mohamed Hassan
Must Read: