Do you want to make your driving easier, feel more comfortable and safer when you drive on the road? You can get it by using the best driving apps. With the technological advancements today, driving has been digital too. Several apps can help you drive better to ensure the most safety and know other essential aspects of driving, including checking your BrAC, getting pure navigation, hands-free phone usages, gas/fuel direction, and much more.
9 Best Driving Apps To Enjoy Safer, Easier, and Comfortable Driving
Here below are the best driving apps we have listed for you. All of them are compatible with both Android and IOS, so no matter which OS you use. Now, let's have a look at them;
NYC Corp Road & Driver Safety App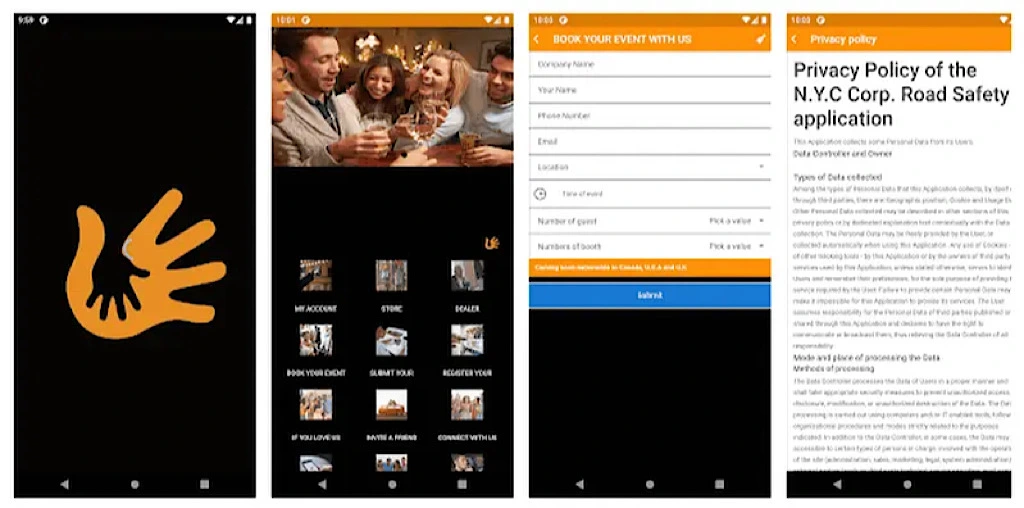 NYC Corp Road & Driver Safety App is one of the most innovative and best driving apps for drivers who check their BRAC to know their driving conditions before starting driving.
Because in matters of life and death, hindsight is just too late! The app is developed by Not Your Child Corp and designed & planned with the help of road safety & breathalyzer professionals to ensure you get the best possible services.
With the app, you can purchase personal breathalyzers at a discount, get free service alerts, and can even win free breathalyzers staying in the know of legal road limits worldwide. You can also get the breathalyzers for wholesale business and corporate events.
The calibration option allows you to register your personal breathalyzer here for service updates and submit your old breathalyzer for re-calibration instead of throwing that away.
Also Read: Top 30 Best Job Search Apps to Find You Dream Job
Waze Navigation & Live Traffic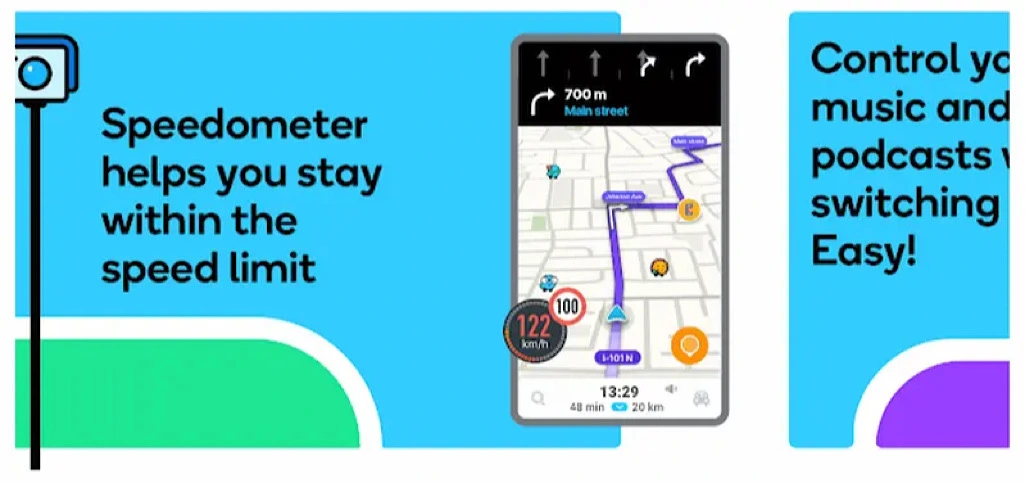 Waze is not just a navigation app, and it's more than that; it includes a variety of speeches to escort you while you drive.
Using Waze, you can always know what's happening on the road, even if you know the way, it tells you about traffic, police, crashes, construction, and more in real-time. In case the traffic goes wrong on your route, it will change it to save you time. The app also alerts you while you reach the speed limit to avoid tickets & drive safer.
Drivemode – Handsfree Messages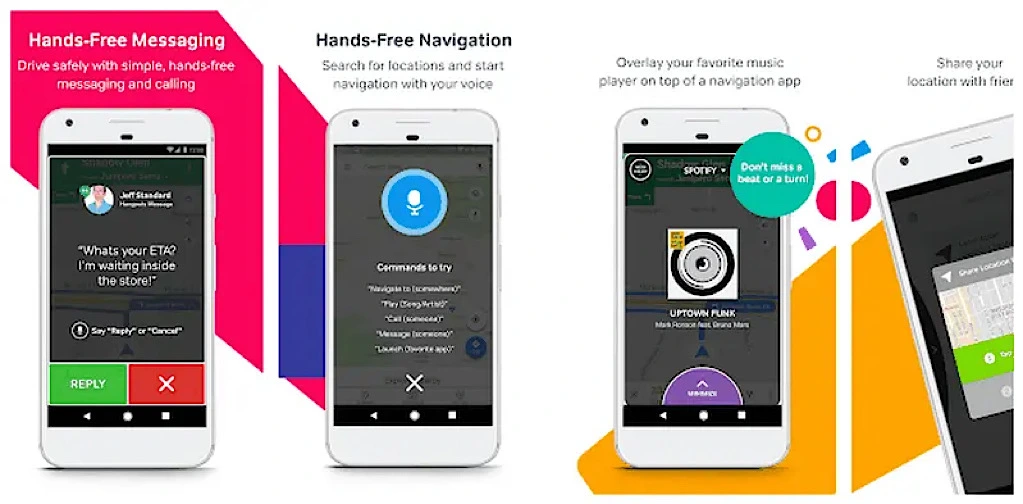 Drivemode is mainly a hands-free solution to use your phone while driving. It is designed and developed to adhere to National Highway Traffic Safety Administration safety guidelines for driving apps. With a streamlined interface, it allows you safely answer calls or send and hear messages, and voice commands and large buttons let you focus on driving.
Using the voice-control, broad swipe, or a single tap, you can move seamlessly between applications.
Also Read: 5 Best Location Sharing Apps 2022 (Paid & Free)
GasBuddy: Find & Pay for Gas for Driving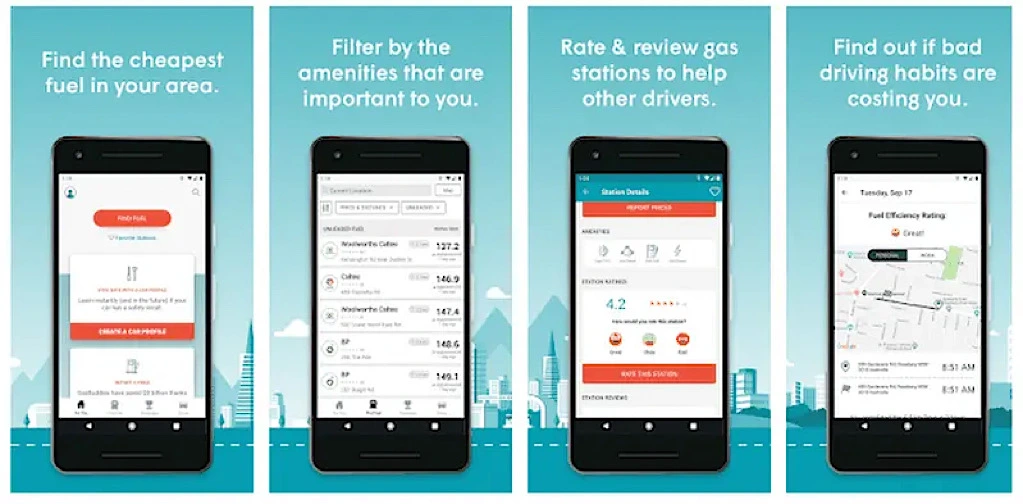 GasBuddy is one of the best driving apps. It is a fantastic app for refueling, and it gives you more ways and more places to save on gas than any other app. You can get the free GasBuddy card never to pay full price at the pump again, saving your money on every gallon at every station. The card is securely linked to your bank account. Just swipe, and save up to 25¢ per gallon.
Managing your account is easy, too, right in the app. So, no more hunting for deals. You can use GasBuddy to search for any type of fuel, regular, premium, midgrade, diesel, E85, and UNL88 — short by price, location, and cost. Moreover, you can also search for the critical stuff like restrooms, convenience stores, restaurants, and more!
PlugShare – EV & Tesla Map App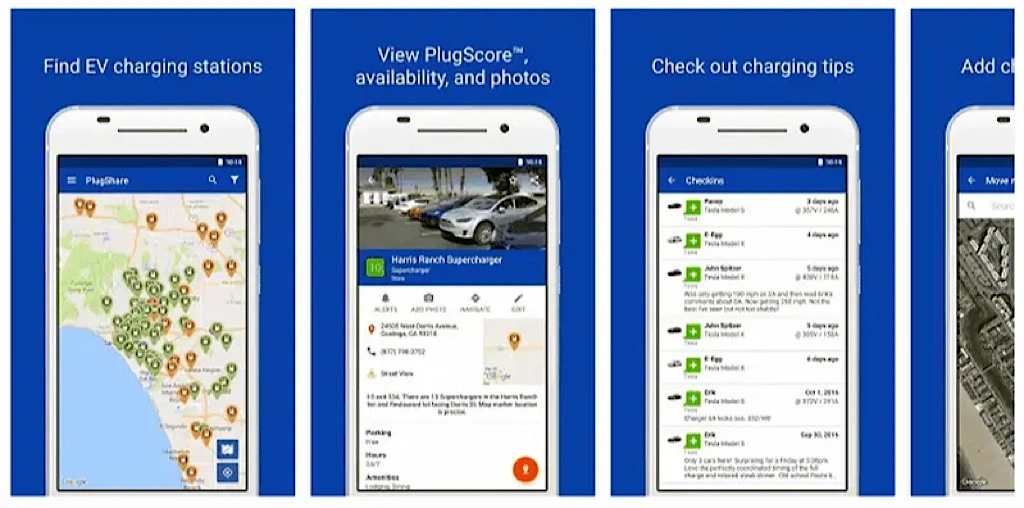 If you have got electric cars, this one is for you! Many electric car drivers know the struggle of trying to map out all the available charging stations along their trip. But with PlugShare, you'll get an interactive map of the 40,000+ electric car charging stations across the US, so your car will never be without a charge.
This is one of the best driving apps that can even tell you if the charging station you're heading towards is available or out of available space.
Also Check: What Are The Best Camera Apps for Android?
Smart Dash Cam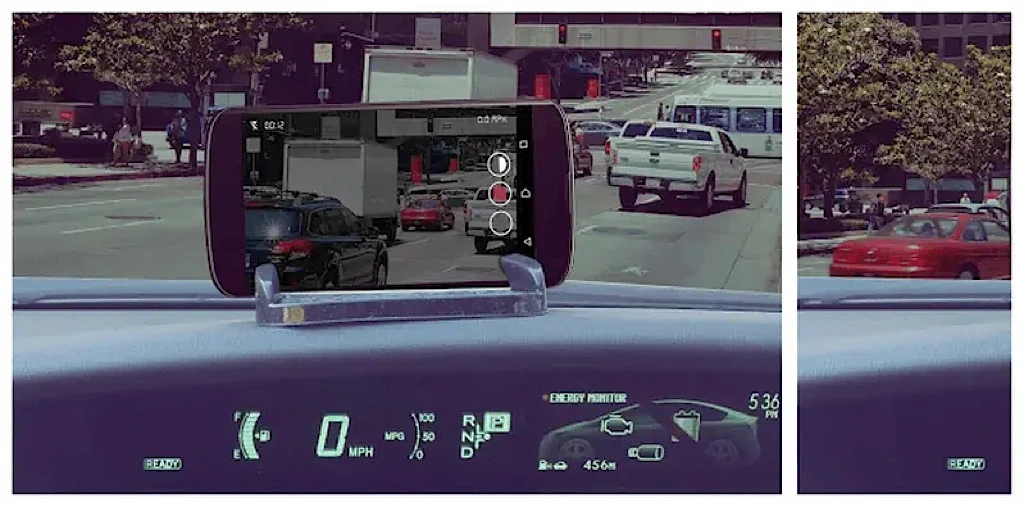 This is one of the best driving apps that lets you turn your phone into a full-featured Car video recorder. The Smart Dash Cam app automatically captures every driving moment using collision detection and auto-loop technology. It likes having a dependable "silent witness" by your side, so you can feel at ease while driving.
With the built-in manual and auto recording mode, it is always ready to capture extraordinary moments when you are driving. No matter whether it's a spectacular falling meteorite or a herd of bison crossing the road, or traffic accidents, the dashcam will always record something interesting for you.
Mileage Tracker by MileIQ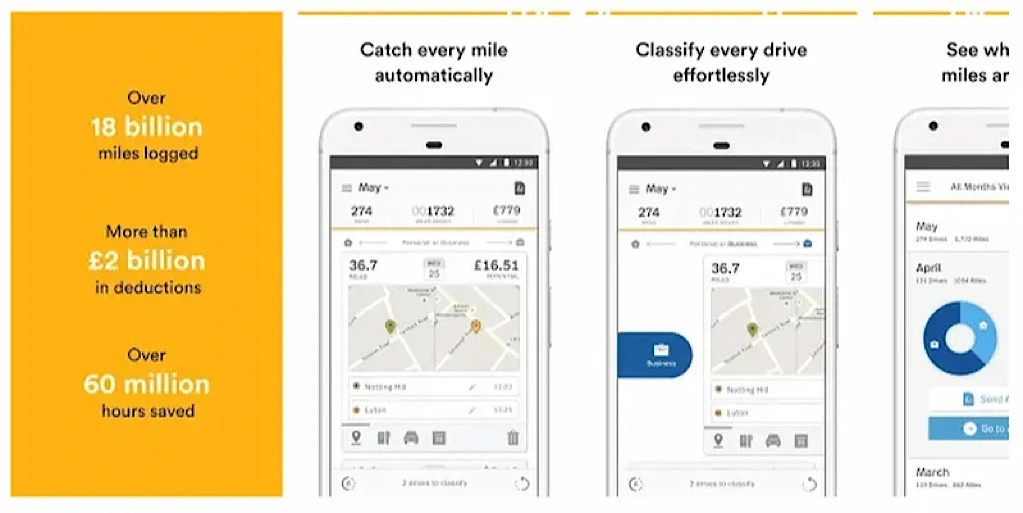 Tracking your miles for taxes or reimbursement is very important, and sometimes it's really a hassle to have an accurate calculation. MileIQ business mileage tracker relieves you from the pain of this. This free and one of the best driving apps to track mileage will automatically log and track miles and correctly calculate the value of your drives for taxes or reimbursements.
The app has helped log over 30 billion miles, saved over 60 million hours from manual logging — $2.5 billion in mileage deductions and reimbursements. The most effortless way to keep a mileage log to maximize your cost deductions and reimbursements.
Also Read: Top 5 Best Audiobook Apps – Listen Anywhere, Anytime
Parkopedia Parking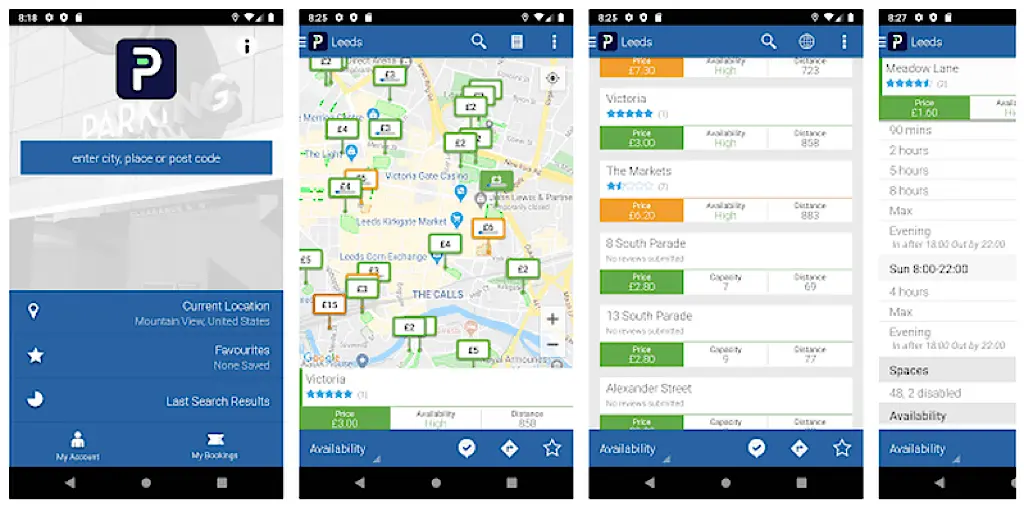 Suppose you think about the name (Parkopedia) for a moment. In that case, you will notice that the name is a union of the two words parking and encyclopedia (like Wikipedia… but for parking!). To erase the frustration of looking for parking, the app has a marked map and list of every parking space in the world.
According to recent stats, Parkopedia has grown to cover more than 70 million parking spaces in over 15000 cities worldwide. The most superior parking solution and one of the best driving apps for drivers!
Find My Parked Car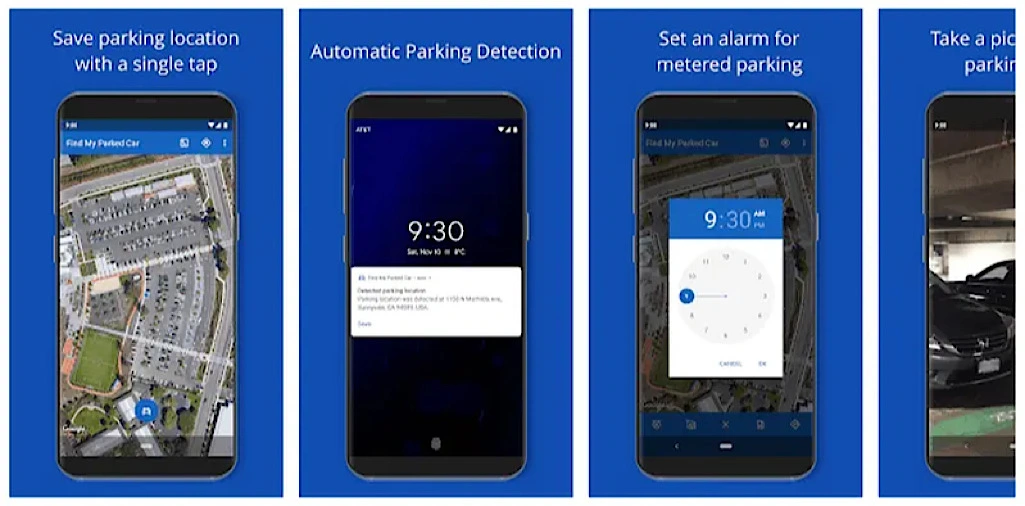 If it happens to you that you keep forgetting your parking location? Then, you should try something that can remember and help you locate your car when needed. Find My Parked Car app is such a solution that allows you to save your exact parking location on your phone and view it when you need it later.
After parking your car, just press the park button, and your location will be saved. So, when you need to get back to your car, simply open the app again to see its location on the map. It can detect the parking location without any interaction and even offer walking directions on the way back to your car.
Hope, these best driving apps will make your driving easier, feel more comfortable and safer when you drive on the road.
Must Read: