Search engine optimization (SEO) increases your website traffic quality and quantity through organic search engine results. However, there isn't just one kind of search engine optimization. There is local SEO or local search engine optimization and traditional search engine optimization. Local SEO focuses on local search results to not only bring in traffic to your website but possibly a brick-and-mortar location or service. Traditional SEO focuses on bringing organic traffic to your website. Today we will be focusing on local SEO checklist and what you can do to improve yours.
Local SEO Checklist To Improve Your Local Ranking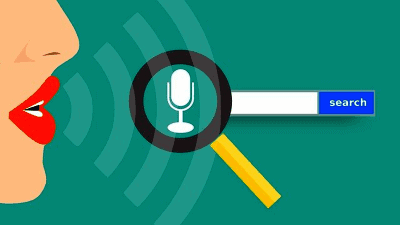 1. Voice search optimization
The first check point in local SEO checklist is voice search optimization. Because, voice search has proceeded to rise in popularity and isn't slowing down anytime soon.
When it comes to your local SEO, you must optimize your website for voice search.
This means you want to optimize how someone would look for an answer via voice search instead of how they would type out that exact search.
Optimizing for voice research means focusing on long-tail keywords. You want to do this because the way someone looks up a question on their phone or device via voice is much different from a text search.
For example, someone might say, "Where is the best pizza in New York?" but would type out "best pizza in New York." It's essential to adjust your SEO to a more conversational tone as well as user intent.
If someone is looking for your business address, their phone should have no issue getting them this information.
Also Read: Small Business SEO vs. Local SEO – A Complete SEO Company Guide
2. Local Keywords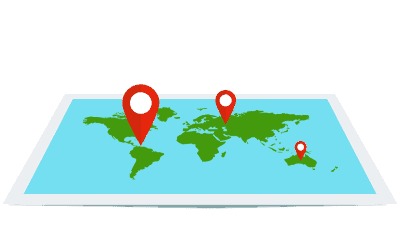 For local SEO, you want to use keywords that are relevant to your location. This is a pretty simple idea, but many people have issues finding the correct keywords to use.
One of the simplest ways to figure out your local keywords would be to use something like the keyword planner from Google.
This will give you location-based searches of keywords and help you understand their relevance to your business.
Also Read: Local Businesses during Covid19 Pandemic – Why SEO?
3. Optimize for Google My Business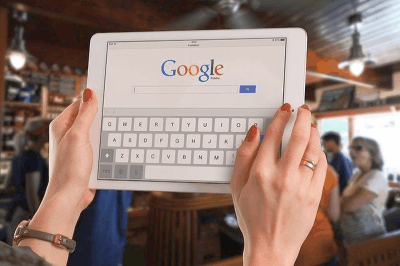 If you don't already have a Google My Business page, you must create one.
Once the page is designed, you need to ensure your business name, address, phone number, website, and hours are filled in.
After you have done this, you want to list your business category, the products/services you offer, and the functional attributes for your business.
Attributes are specific to business type. If you're a restaurant, you can specify that you offer dine-in, takeout, and delivery. This will help if someone were to search Mexican restaurants with delivery in New York.
When you have the basics of GMB down, you want to post regularly on the page. Engage with customer reviews and answer any questions customers may have. You can easily monitor questions by setting up alerts, so you never miss the chance to respond to a customer immediately.
Remember, when you answer these questions, keep keywords in mind. Don't start stuffing keywords in, but take a moment to think of how you could naturally fit a few keywords in your response. This is going to help your local SEO long-term.
Also Read: How To Improve Your Rankings In 2021 – Tips, Strategies And Expert SEO Advices
4. Make sure your Name, Address, and Phone number (NAP) are consistent
You want to make sure your name, address, and phone number (NAP) are consistent across all pages of your website.
This will make it easy for people and search engines to find the information they need to contact you. Your NAP should either be on the header or footer of your website.
Also Read: What is Search Engine Marketing (SEM) – Complete Guide 2021
5. Start receiving inbound links with authority in your location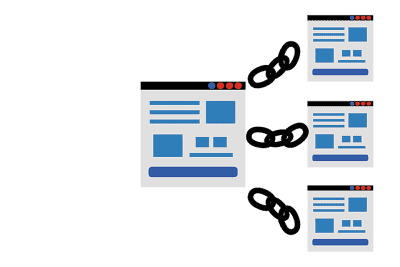 Another great point in our local SEO checklist is inbound link. Inbound links are going to be an easy way to boost your local SEO.
When Google sees inbound links coming to your website from authority websites, this will raise your domain authority over time.
Some of the easiest ways to get inbound links are guest posting, sponsorship, or partnership in your area.
You can easily sponsor an event or a local meetup for a small initial investment.
Not only will the news coverage of these events give you an inbound link, but it may also connect you with influencers who can mention you on their blogs, social media platforms, or elsewhere.
Being a guest blogger is another great way to earn yourself some inbound links. Would you mind sharing your knowledge on whatever business you're in by writing high-quality content that others want to feature on their sites with high domain authorities?
When you are receiving inbound links from high-quality sites, your local SEO will see a boost.
Also Read: What is a Sitemap and How Does it Improve Your SEO?
5. Reviews

The most critical piece in local SEO checklist is your reviews.
When someone purchases a product or service, they will base their decision on reviews above anything else.
Think about it, would you buy a product or service without reading a review?
Do whatever you can to promote reviews for your business, service, or products you are offering on all platforms you have a listing on across the internet. This means Google, Facebook, Yelp, and others.
Not only will this improve your influence and overall credibility with prospective customers, but it will give your business the proper authority in the eyes of the search engines and help you rank higher.
Make sure you are making it as easy as possible for your customers to leave you a review. Send a follow-up email with a direct link to reviews, or offer some incentive.
You want them to have as little resistance as possible to figure out how to leave a review for your business.
Also Read: Top Keyword Position Checker Tools To Check Your Ranking
6. Online business directories
There are numerous business directories on the internet. You want to make sure you are on as many of them as you can.
Remember, you want your NAP to be consistent. This will improve your local SEO as you add this information to local directories, so the information must be correct!
You want the information on the directories to be the NAP of your business, a link to your website, and a summary.
This can be the same summary you used on your My Business Google page. Keep all of this information consistent.
Also Read: Website Security Checklist: 7 Points to Scrutinize
The Importance of Local SEO
Search engine optimization is invariably changing with the algorithm updates Google releases.
However, with the tips we listed in Local SEO Checklist, you can stay on top of your local SEO game.
Start applying these tips to your local SEO strategy, and we know you will see a boost in those rankings!
Images by Gerd Altmann, mohamed Hassan, digital designer, Firmbee and Parveender Lamba from Pixabay