As more senior people are choosing to travel to places to meet friends and family and explore purposes. Here, you will get 6 best airport tips for seniors and you should know them. The government and the service providers are also taking care of their unique needs. Even airport authorities and airlines are leaving no stone unturned. As a senior traveler, you may benefit from one or many such facilities.
What Are The Secret Airport Tips For Seniors?
Here are our best six airport tips that will make your navigation easy.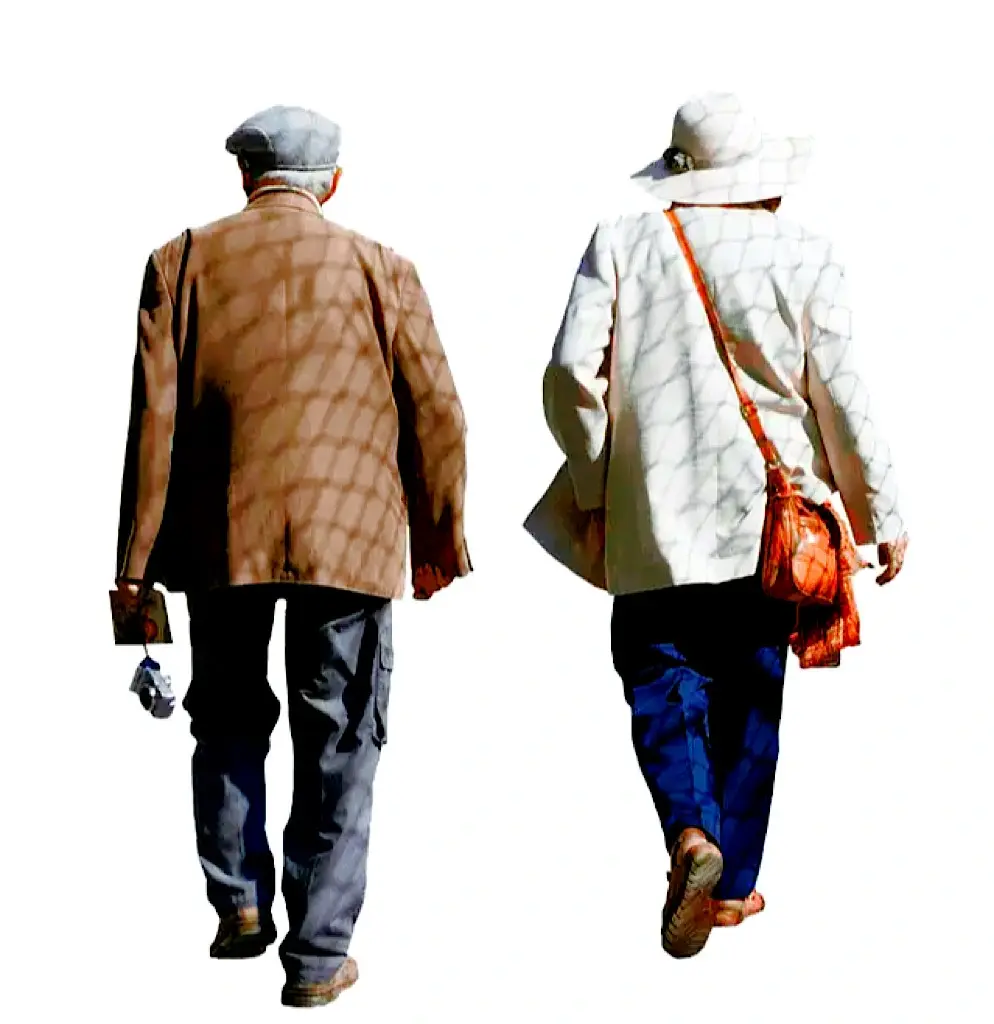 1. Request a wheelchair at the airport
The 1986 air carrier access act states airlines must provide a free wheelchair to any person who requests it. Also, it must be so without any documentation requirements.
Self-identifying as a person who needs assistance is enough to avail of the wheelchair at the airport facility. To request a wheelchair, you will need to get in touch with your chosen airlines so that they can make arrangements.
You can make a call forty-eight hours in advance and talk about your requirements.
Commutation in a wheelchair is easy, especially if you have a portable electric wheelchair; you can inform your airlines beforehand.
Most airlines have the arrangement to accommodate your mobility aids free of any charges.
You can ring them up for your needs and keep on following up for the same so that there is no hassle at the time of check-in.
2. Request for an escort pass
One of the airport tips for seniors is to request for an escort pass. At the time of booking with the airline, you can ask for a non-traveling escort person. These escort people can guide and help you through security and check-in queues.
Your airlines might not charge you any extra for this. However, you can tip the person for their services. If no escort person is available, any person with a mobility issue can also request an escort pass for someone from their family or friends to accompany them to the departure gate.
The person escorting you needs a photo Id. You will have to go through a clearance and security check like usual passengers and help you ease out the formalities at the airport.
Though you can rely on the internal commutation system at the airport provided by your airlines, you can also have a loved one by your side to save you from travel troubles.
3. Opt for concierge services
One of the airport tips to minimize travel stress as a senior traveler. So, you can opt for third-party concierge services. These service providers take responsibility for everything from portering the luggage to getting a custom clearance.
You can also book a travel buddy or a flying companion for you if you are not that comfortable with the idea of traveling alone. You can get in touch with a good servicing company and avail of the various services per your needs.
Remember, the charge of their services may vary from one place to another depending upon the country and airport you choose.
Luckily, if you wish to spend some amount on easing the travel part for yourself, then all these services can come handily and can be booked over a phone call only.
Also Read: Best Travel Gadgets For Tech-Savvy Explorers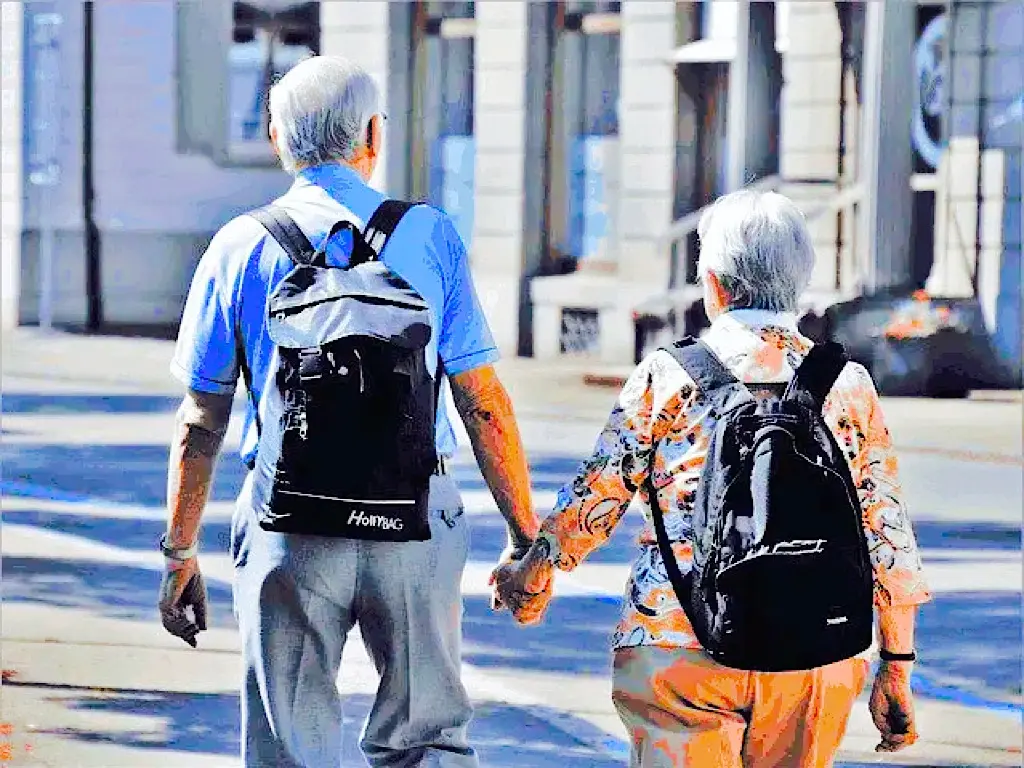 4. You can take your medication with you
Security clearance can be difficult at airports, specifically if you are on some medication and they are in liquid form. But it does not inevitably mean that you will have to stay without them or pack them away from you. Even if your luggage is under screening, you may need easy access to it all the time. To ease this out:
You can pack your medicines in a separate clear zip-lock bag and take them in your handbag.
You can carry a zip pouch cross bag to carry the essential items such as medications, gloves, etc.
You can get a TSA notification card to understate your medical conditions and needs so that all your medication and other amenities can go right through the security check without much trouble.
Though you can rely on the internal commutation system at the airport provided by your airlines, you can also have a loved one by your side to save you from travel troubles.
5. Take advantage of expedited screening
Any passenger above the age of 75 may go through a screening process more manageable. You may not even require to remove your jackets and shoes. So, one of the best airport tips for seniors is to take the benefit of expedited screening.
There are also special screening procedures for passengers who have difficulty standing up to pass through the system while staying seated.
Also, some airports have separate lanes for people with difficulty and mobility issues; you can always check for navigation systems that are much less daunting and time-consuming.
6. Check for senior fares
Before making any travel bookings, make sure you check with the airlines for any discounts they might offer for seniors.
Many airlines, such as American Airlines, offer a discount on domestic flights, while others may give you an overall discount on your booking, irrespective of your destination country. Many third-party applications such as travel agencies or your bank also discount seniors and older people travel.
Going through various formalities at an airport is a tiring experience for anyone. Gladly, due care is being taken care of, as senior people share a substantial percentage of travelers across the globe. It is good to keep all the information handy.
The designated staff is there to facilitate your travel and make it an experience worthwhile.
Also Read: Essential Tips Regarding Two-Way Radio Communication in Industrial Park
Conclusion
As seniors have all the rights to travel to places just like the young ones for exploring purposes, the above airport tips for seniors will be handy for them while they plan their next vacation.
These airport tips are easy to follow and keep in mind while traveling with seniors. And will make their traveling experience smoother.
To keep their traveling experience better and not stress them out, the government and the service providers will also be taking care of their unique needs.
Also Read: Best Insurance Policy and Coverage – 5 Types of Insurance Policies Everyone Needs
---
Featured Image by pasja1000 and Nathan Wright