Adversities are unavoidable in life. Besides, you can't choose the severity of these misfortunes. Some are easy to overcome, but others can affect your life immensely. An insurance policy is a reliable way to protect yourself and prevail in such events. There are many insurance policies to cover you from different risks. Although you may find it challenging to choose the right insurance, it's not a challenging task. The goal is to select an insurance policy that corresponds with your risks. Factors like your children, lifestyle, employment benefits, and your age also count.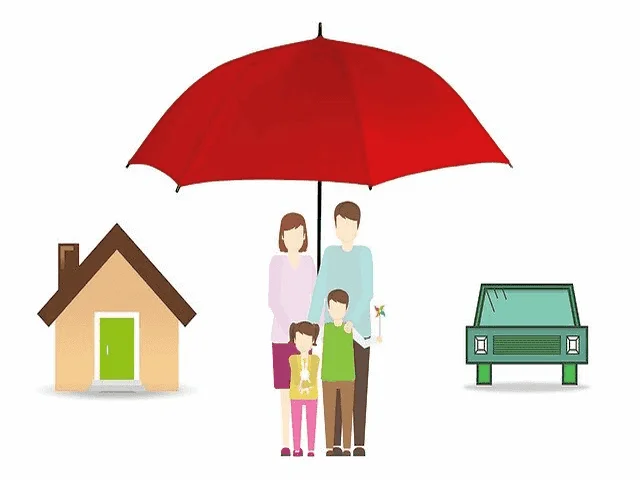 Best Insurance Policy and Coverage Types
Here are five significant insurance policies and coverage that you need:
Life insurance
Health insurance
Disability insurance
Property insurance such as renters and homeowners insurance
Car insurance
1. Life Insurance Policy
You need life insurance, especially if you're the breadwinner. The insurance will enable your dependents to carry on when you die. They'll have to deal with hefty expenses like electrical bills, utility bills, and mortgage without it. An unexpected death can expose your family to financial difficulties. Although life insurance may not solve all their financial problems, it sure eases the burden.
There are two kinds of life insurance;
Term life insurance policy and
Whole life insurance policy.
Term Life Insurance Policy
In the term life policy, you only pay for a while, but you pay throughout life in the whole life policy. A significant difference is that life insurance has a cash value component. If you choose a term life policy, and the risk occurs within the term, the insurer will pay the beneficiaries. They are paid based on your policy term, which can be 10, 20, or 30 years. The payout or death benefit remains the same throughout the term.
Whole Life Insurance Policy
For the whole life policy, the beneficiaries enjoy cash value. It means the policy earns interests, and the beneficiaries can use it to borrow money or withdraw it. Taking a life insurance cover is not what most people would prefer despite being very important. Any individual with a family usually has several responsibilities, including providing for them even in the event of death. Death can be expensive, right from settling hospital bills to carrying on after the funeral. All these expenses can drown your family members. Luckily, life insurance cover will take care of these.
2. Health Insurance Policy
Despite the benefits of employment, health insurance is incredibly vital. Without good health, you won't be able to do your job well, earn money, or even enjoy your life. No one can predict sickness; however, being fully covered is one step towards a healthy life. In case you get sick or get involved in an accident and don't have a health cover, you may not get yourself the best treatment. Settling hospital bills may also be an issue.
With a health insurance policy, you don't have to worry about your medical expenses anymore.
Health insurance covers all the health expenses, including drugs, surgery, or doctor's appointments.
Health insurance is crucial as it prevents you and your family from expensive medical costs and financial challenges.
Whenever you think of taking an insurance cover, you should always consider the following;
Your needs– a person's needs often vary depending on age, health conditions, and marital status. For instance, a single, young, and healthy individual doesn't require full insurance coverage, unlike someone with chronic health conditions, the elderly, and has a family.
For elderly protection, taking a state farm life insurance for seniors may be a better alternative. Before settling for a health insurance policy, the cost is to analyze the costs and choose the one you can afford without straining.
Personal doctor– this only applies to the individuals used to being treated by one specific doctor. Therefore, you should choose a policy that enables you to maintain your doctor.
Also Read: Avoid These Five Mistakes When Buying Car Insurance.
3. Disability Insurance Policy
A disability insurance policy is designed to cover your financial needs in case of disability. For instance, if you're injured and unable to work again, then the disability insurance steps in to compensate for your lost income. Disability insurance policy comes in different forms, including temporary, permanent, partial, and full disability. Although this policy does not cover medical expenses, it gives you complete coverage to maintain a comfortable life even if you can't go to work.
There are two types of disability insurance policy:
The long term disability insurance policy and
The short term disability insurance policy.
Whereas the long term disability insurance covers the victim's income for years, the short term disability insurance only replaces part of the income for a relatively short period. One out of four people may have a disability, which could affect their ability to work and engage in significant events. This makes disability insurance vital and practical for everybody, whether you are single or still young. Though it's not a must-have policy, it may be helpful if you become disabled for a specified period. It also ensures that you and your family continue to benefit regardless of the situation.
4. Property Insurance (Renters and Homeowners)
Another type of insurance policy that everyone should have is property insurance. For instance, if you take a loan from a bank or microfinance company to buy a property, you will have to insure it. This makes the property a mortgage. House or property is one of the greatest assets for many individuals. It's, therefore, essential to protect it by taking a property or homeowner insurance cover.
For the individuals who rent a home, you can consider taking the renters' insurance. Although the property/ house may not be your own, it's essential to protect your belongings. For example, in the event of a fire, theft, or any disaster, your belongings will be fully covered; hence the policy will replace all your items.
Another advantage of the renters' and homeowners' covers is that the policy also protects you if you or any family member gets injured at home.
This policy is essential since the home is usually everyone's primary asset. It does cover not only your home but also valuable items and belongings. Property insurance also maintains your property at a high value.
Unlike the homeowners, the renters' policy is not crucial, except if you stay in a large apartment with many valuable items.
Also Read: Role of an Accountant in a Modern Accounting Firm?
5. Car Insurance Policy
80% of the people are probably familiar with car insurance policy since it's a mandatory requirement for every car owner. According to the law, anyone driving or registering a car without a valid insurance cover may face criminal charges. Vehicles are prone to accidents, which may cause harm to a third party individual or get damaged. This may subject you to a serious lawsuit, which could lead to financial hardships and loss of your valuable belongings.
Since it's impossible to control car accidents, taking car insurance is the best alternative. It covers your vehicle from damage and anyone who may be hurt in the course of the incident. A car is usually one of the most valuable assets. Therefore, if involved in an accident, you may end up straining and struggling to cover the costs of repair or replacement.
Types of Car Insurance Policies
Comprehensive policy
covers the car from all kinds of predicaments such as vandalism, flood, or if a tree falls on it. The comprehensive policy may also replace your can if it's beyond repair.
Liability policy
Liability policy includes;
Property damage: pays for the damage your car may cause to someone else's property when driving.
Bodily injury: pays for the costs of a third party if you harm them in the event of an accident. However, this policy doesn't include the driver and the passengers.
Collision: If you get into an accident with another car or hit something, the collision policy may cover the repair expenses of your car.
Personal injury protection policy
This policy helps cover the driver's and passengers' medical expenses if an accident occurs. Laws tend to vary from one country to another. However, anyone who is driving must have insurance cover since both the driver and the car are not protected from cases such as accidents, thefts, wreck, or vandalism. So whenever you purchase a new vehicle, the first important thing to do is take insurance to cover it in case of anything.
Also Read: 7 Things That Can Impact Your Car Injury Claims
Conclusion
Before the unexpected happens, ensure that you and your family are fully covered. It's always wise to take precautions as soon as possible rather than waiting for the risk to occur for you to act. Although the insurance policies can be expensive, it's essential to have at least one or two policies that shield you and your family from harm or any financial challenge. When making plans regarding your future and financial situation, the above central insurance policies are what you need to put into consideration. You can also find a reliable financial adviser to help you choose the right insurance policy that covers you and your entire family.
Must Read: How Can We Reduce the Effects of Flood Damage