Pinterest is a visual search engine and social network. Imagine that you enter a query into Google, but each site looks like a picture. For example, you've entered the query "yoga" and see several pictures – each of these pictures is a picture for the site. If you click on it once, it will increase. If you click again, you'll be taken to the site and get organic traffic with Pinterest.
Like any other social network, Pinterest users can like, share, add to friends, save each site, and search for the desired sites already in their bookmarks. Social endorsements allow your pin to get a high position.
After that, you can get free traffic with Pinterest for a long time. On Pinterest, a post can bring traffic for 3-4 months, and excellent posts can last for a year or more.
Why Pinterest To Get Organic Traffic?
Pinterest is a social network with over 410 million active users. So if you're looking for an alternative way to drive traffic, leads, and increase sales,
Pinterest is a great option. Pins are viral, so you'll get traffic with Pinterest for months. There are likes and dislikes. Pinterest lets you test multiple titles for a single Pin, helping you determine which title works best for specific content.
As statistics show, Pinterest is one of the most visited social networks in the USA. It is famous not only in the US – Pinterest takes the 34th position worldwide. Interesting Pinterest Facts:
85% of users of this social network are women;
45% of users of this social network are from the USA;
42% of American women use this social network;
18% of users of this social network have an income of more than $ 75,000 per year.
Driving traffic with Pinterest works very well in the following topics: design, food, pets, plants, healthy lifestyle, diet, clothing and fashion, beauty, cosmetics, skincare, crafts, traveling.
If your product is visual, your glass is half full. But you can be successful on a broader range of issues. Even industries like finance can get support from Pinterest. Check all the Pinterest opportunities, and you'll see that you haven't had an idea how many pros it has.
9 Ways To Get Organic Traffic with Pinterest
Do you want to get traffic with Pinterest? First of all, you are recommended to create or switch to a business account. The main advantage of a business account on Pinterest is that you'll be able to check the statistics of pins and get data about your target audience.
Check the most effective ways to get more organic traffic with Pinterest.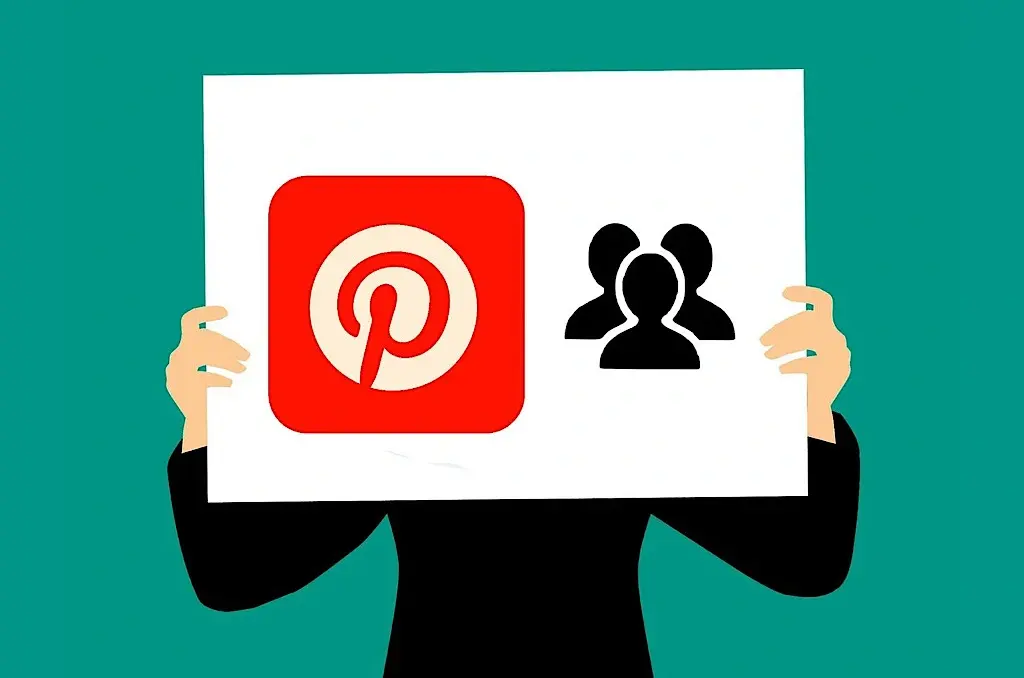 Create Great Pins Leading to Valuable Resources
The ideal pin, according to Pinterest, is 735 by 1200. But you can make pins any length you want. Your task is to make it 735 pixels wide, and you can make them different in length. Too long to do is terrible. Because it is poorly displayed from the phone, it won't be easy to view it all.
Don't make all the pictures the same size; it's just interesting when they are all of the different lengths.
Create Pins in different colors, so they don't get lost next to each other and stand out from the background in your account. If some kind of viral pin is powerful, you should definitely repin it to yourself.
The more popular Pins you have in your account, the better Pinterest will index. One more important thing to keep in mind: your pin should direct to some valuable post. You should choose some helpful blog posts.
Those pins that don't lead to valuable resources are shown more diminutive than the pics that direct to valuable posts.
Choose Keywords for Board Names Carefully
You should use only the keywords that are relevant to the topic to get organic traffic from Pinterest. Make sure that the board's title is relevant. For example, if you want to reach those looking for dating sites online, name your board "Best ways to find your match" and direct it to a dating site.
Do you want to reach those who like traveling? Name your board "Most Effective Tips for Travelers."
Follow the same principle when choosing the board name. Don't be too specific. Choose the names that cover more audience.
Connect to group boards. Group boards are like a community. Users who have joined the board share their pins there. Panelboards are popular and can bring great reach.
Attract Your Target Audience by Posting Relevant Images
Everyone thinks that the most important thing is to have more followers. Of course, it is crucial. But you should do your best to attract non-followers as well. For this, create relevant content.
When you start posting more relevant pins, Pinterest will pick the pins and display them. You'll have the potential to reach thousands and even millions of people.
Also Read: How to Pin on Pinterest for Money
Write Pin Descriptions Using Keywords
What is Pinterest actually? It's similar to the Google search engine, with the only main difference – it is visual.
When you write a post for the blog, you add a description to it. You should do the same thing for a pin. Make sure that each pin that directs to your site has a short description.
Keep in mind that the Pinterest pin's description should be catchy and beneficial to the target audience and meet the requirements of search engine optimization to get natural organic traffic.
Users are looking for information by key phrases, so they must be found in the title and the pin's description.
Also, pay attention to the link to an external resource that you insert into the pin. It should direct the user to the relevant page (and not to the main page of your site).
You can use the exact relevant keywords to several pins as you never know which one will get a higher reach. How to search for the relevant keywords? It's as easy as ABC. You need to use a guided search. It'll help you to have a clear idea of the words people are searching for.
Try to Increase the Number of Repins
Is your goal to be number one in the rank? Then, it would help if you increased engagement. One of the most important factors is the number of repins you get within a certain period.
Take into account that if repinners are active users, you'll rank higher. It is vital to increase engagement for your pins to be displayed in numerous interest feeds relevant to your topic.
Also Read: Advanced SEO Tips for Driving Huge Traffic to the Website
Learn the Difference between Regular and Rich Pins
Not everyone knows what a rich pin and how it looks like. So, rich pins are those pins that have additional information. It makes it possible to stand out on the feed. These can be pins for products, recipes, apps, etc.
Most rich pins are used for articles. Compared to regular pins, rich pins have bolded titles. The main advantage of rich Pinterest pins is that they get a more significant number of organic clicks that increases traffic. If you want to be noticed, you must apply for rich pins.
There is one more benefit of using rich pins. For example, if you apply them to products, they will display how much the product costs. It means that you'll be able to attract potential clients to your site. How to get rich pins? You'll find easy-to-follow instructions and guidelines on Pinterest.
Also Read: How To Get 1000 Likes For Instagram Organically?
Pin Regularly (At Least 10 Pins Daily)
You should be ready to pin every day if you want to increase organic traffic with Pinterest. You are recommended to make pinning your daily routine. Pin not fewer than ten pins per day that lead to your site. They can be some helpful resources for your core audience.
Not everyone knows that it is a must to pin regularly to get a reward from Pinterest. This visual search engine or the so-called social network ensures that more users see your pins.
Pin It Button – Add to your website
This button allows visitors to share videos and illustrations on their Pinterest boards directly from your site.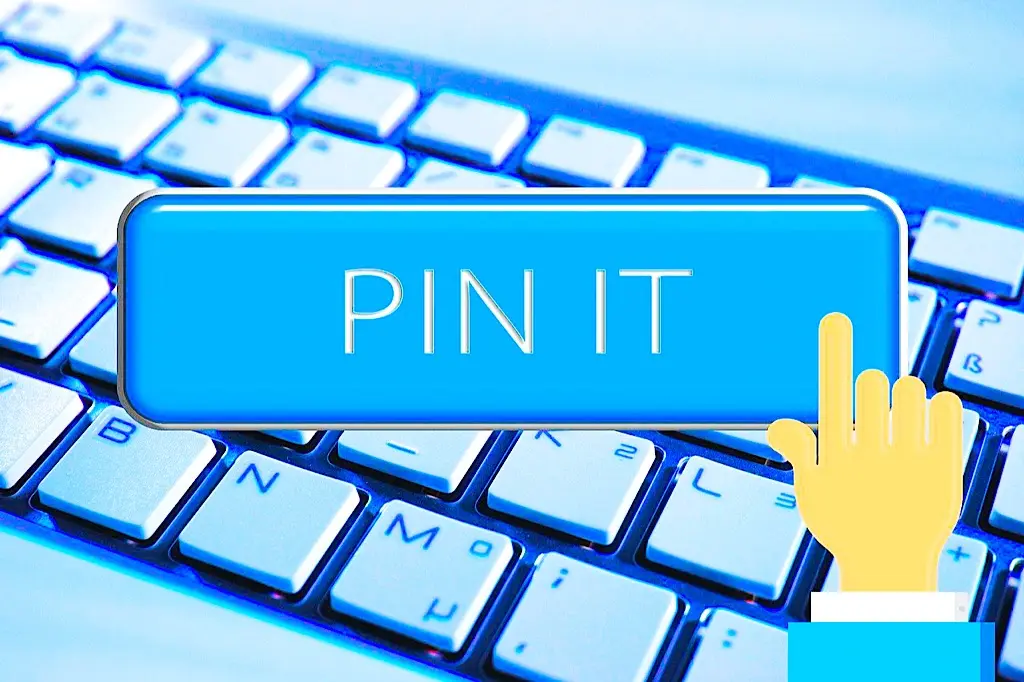 To do this, you require to apply for installing the button and confirm the rights to the site in the business account.
Also Read: 10 Killer Tips in Using Facebook Page or Group for Business
Wait Patiently Until You Get More Followers
It would help if you understood that nobody gets hundreds of followers instantly. It would help if you created interesting and useful pins consistently to get more followers with time. Is there any way to increase traffic almost instantly?
If you don't want to wait until your effort gives the desired results, you can use paid promoted pins. They help to get more organic traffic with Pinterest fast, but you will have to pay for using these pins.
Also Read: How to Build Organic Backlink Profile By Guest Blogging?
Conclusion
If you are looking for a simple method to get more organic traffic with Pinterest to your web resource, it is effective to use it. Not everyone knows that it can help to increase organic traffic significantly.
Be patient and follow all the tips above to achieve the goal. If you want to enjoy instant results, then consider getting promoted pins. Don't forget to adapt the content for smartphones. About 85% of users view Pins from their phones.
Also Read: Top 10 Tips On How to Optimize An eCommerce Store For Mobile Devices
---
Author's Bio: Sandra Manson is a passionate journalist. She has been contributing to major media publications. She likes writing about human psychology and lifestyle. Sandra also runs her blog datingjet where she covers matters of great interest in modern society.
---
Images by Mohamed Hassan, Souvik Banerjee and Gerd Altmann