The car-buying process can be both fun and stressful. No matter when you are buying your first car; whether you're buying one after getting your first job or you just moved from the city to the suburbs; the process can be intimidating.
Luckily, after buying a car the first time, you'll get the hang of the process so that you can do it much easier next time.
8 Tips for Buying Your First Car
Luckily, buying your first car doesn't have to be as stressful or expensive as you think. Check out our tips for buying your first car.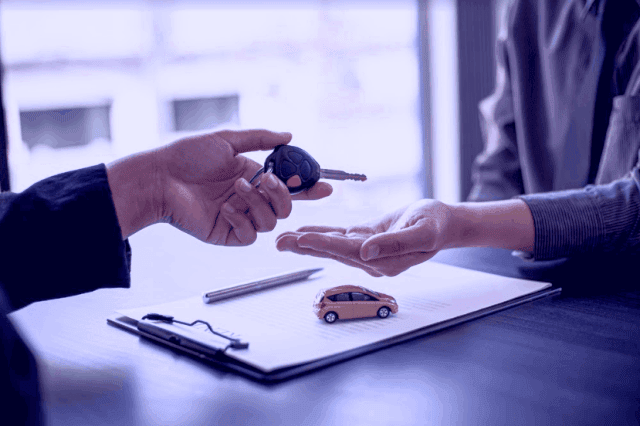 Know What You'll Use Your Car For
Most people manage their car to get to work, see family and friends; go on dates, and do just about anything around town. Some people even use their cars to travel across the country.
You must know precisely how to use your car because the miles you put on your car matter. If you purchase a car that's already got a lot of miles on it; you can only expect it to last for so long before it breaks down.
However, this might be a good car for someone who only uses their car to travel within their immediate area.
Other people will use their car for work. For example, freelancers may use their vehicles to meet up with clients in person.
If you're not a W-2 employee, your vehicle may be a tax deduction; which your accountant's tax software will automatically deduct for you come tax season.
If that is the case, you'll need to consider how far you'll be traveling in your car and ensure that; it has all necessities like air conditioning and heat.
Also Read: Avoid These Five Mistakes When Buying Car Insurance.
Establish a Budget for Buying Your First Car
When establishing your budget, be realistic. Most people can't afford a brand new Mercedes; so don't take it too hard if your first car isn't the car of your dreams.
Take a look at your finances and determine how much you'll be able to afford per month. While it's ideal to pay in cash, most people who purchase cars get auto loans.
Take a look at your cost of living, including your home costs, food, health, and car insurance, and other regular spending habits versus how much income you bring in.
Once you add that all up, you should know how much you can spend on a car payment.
Also Read: 10+ Best Car Accessories That Just Make Sense For Your Car
Prioritize Your Wants
While you may have to sacrifice a few things when you're purchasing your first car; you should never completely ignore your wants and needs when it comes to a car.
Don't feel bad about it if you can spend a little more to get what you want.
However, simply because you want something doesn't mean that it's necessary.
Prioritize what's important to you in a car, such as air conditioning, heat, how many miles are on it; and more to determine what's most essential and what you can live without.
Also Read: 4 Ways Rental Car Companies Can Improve Their Customer Services
Do Your Homework for Buying Your First Car
Thanks to the internet, doing your homework about cars to buy is easy. You can easily compare prices for the same cars against different dealers and sellers; so that you can get the best deal.
Purchasing a used car at a great price has never been easier with so many places to find used cars. However, it's always important to note that you get what you pay for.
If you're not an expert in cars, bring a family member or friend who is so that you know you're getting the best deal.
Also Read: How Does A Car Spoiler Work in Travel?
Always Test Drive
Many dealers are now offering you the chance to bring the car to you for a test drive. Test drives are essential because they allow you to feel how the car drives to determine if you like it.
Believe it or not, different makes and models of cars feel different to drive, and some will seem more natural to you than others.
How you feel behind the wheel matters. You'll want to feel safe and like you're in control, so never skip out on the test drive.
Also Read: 10 Warning Signs You Need to Know When To Change Car Tires
Secure Financing
Many dealerships offer their own financing, or you can get an auto loan through your bank or credit union. There are tons of available financing options out there; so it's best to do your research before you make a final decision.
Many first-time car buyers don't have a credit history because they're just out of high school or college; making securing financing difficult.
However, some banks and dealerships will provide funding for higher interest rates.
If you're looking for the best rates to save money on your vehicle in the long run; make sure that you include your financial institution on your list of possible auto loan lenders. Because you already have a history with them, you're more likely to get a better loan.
Also Read: Top 5 Tips for Buying Your First Property
Get Help for Buying Your First Car
Finding the right car to buy for your budget isn't going to be easy, so it's okay to ask for help. Contact your local car dealership to discuss your options for financing, loans, and more.
You can talk to a salesperson about the types of features you want in a car; the type of vehicle you're looking for, and how you can schedule a test drive as soon as possible.
You can also get the help of your friends and family members who have bought a car before. They can help lead you during the process so that you're not alone and can make the best decision for yourself.
Also Read: 5 Most Trusted Automobile Sites To Buy And Sell A Car
Enjoy the Ride
While buying your first car may seem like a stressful ordeal, you can still enjoy the process.
Test drive as many cars as you want and enjoy learning about the different types of options available so that you can set a goal for getting another car in the future.
There are hundreds of great cars to choose from, and your options have never been better.
Happy shopping! Your car will take you places and help you achieve your dreams, from getting the perfect job to going out on dates so that you can meet your future spouse.
Must Read: Right Method for Buying Wholesale T-shirts for Your business
---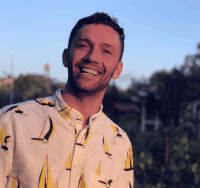 Author's Bio: Matt Casadona owns a Bachelor of Science (Business Administration), with a major in Marketing and a minor in Psychology. Matt is passionate about business and marketing strategy and likes the San Diego life, music, and traveling. Moreover, he is currently a contributing editor for 365 Business Tips.
Images by mohamed Hassan from Pixabay