People first want to check out the bedroom when buying a home. And why not? Recent studies show that an average American spends about 36 years of his life in bed. That could be more than half of our lives! So, when you're putting your house up on the market, right bedroom staging ideas can significantly impact how quickly it sells and for how much.
According to 2023 statistics, staged homes sell faster and for higher prices than non-staged homes. Specifically, 38% of buyer's agents say staging increased their clients' offers over houses that weren't staged. Regarding selling faster, 48% of sellers' agents noted a decrease in days on the market for staged versus non-staged homes. The stats show that putting in the work to spruce up your home can make a big difference in selling fast and for a high price. Even the tiniest details can make buyers want to move in and make your home their own.
6 Bedroom Staging Ideas For Selling Your House Quickly
With the power of bedroom staging in mind, here are 6 ideas to stage your bedrooms for a quick sale.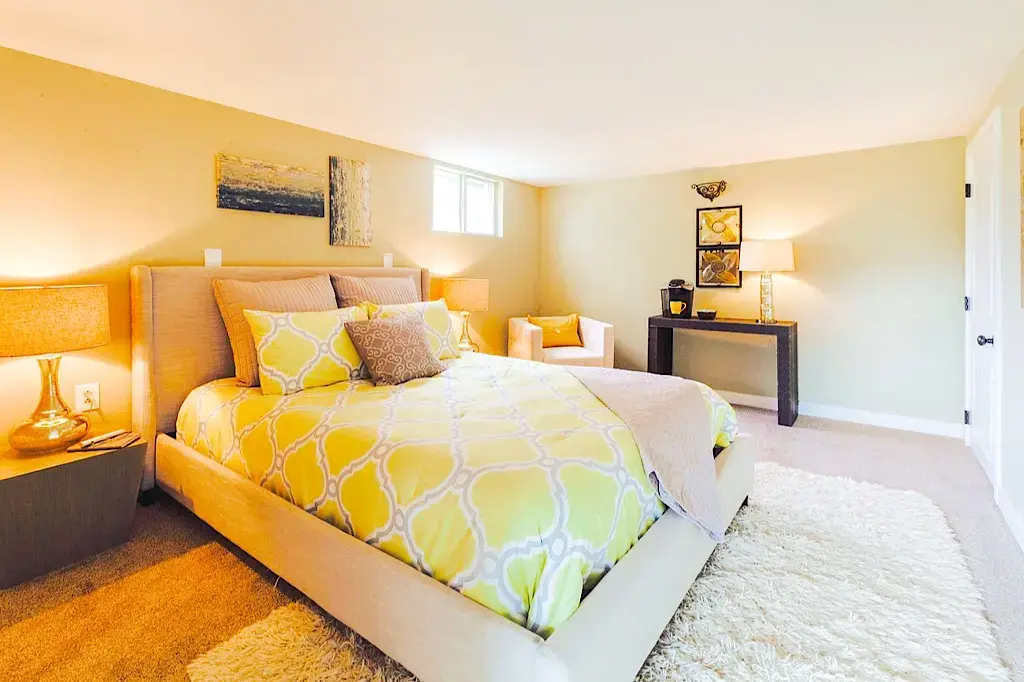 Style the Bed
Your bed is the bedroom's centerpiece, so make sure it looks inviting and luxurious. If you want to show off your best in comfort and style, you could choose a mattress like the Beautyrest black Mattress. It has two layers of super-soft and extra-soft comfort foam. If you want to showcase the luxury your home's bedroom can offer, buy Beautyrest Black Mattress online from the Mattress Factory.
Once the foundation is proper, focus on high-quality bedding like duvets or quilts in neutral colors such as white, beige, or light gray. Neutral bedding allows buyers to visualize adding their color accents later. Finish the bed with decorative pillows in coordinating colors and a mix of textures like velvet or linen for visual interest. Keep pillows to a minimum for a clean, uncluttered look.
Small touches like plush throw blankets at the foot of the bed or accent pillows in rich fabrics exude luxury. It convinces buyers they are getting a high-end, well-styled home. Take time styling your bed since it dominates the room. A beautiful bed with upscale details sets the tone for your bedrooms as serene, designer spaces.
Also Check: Sell Your House Fast And Easy: 6 Tips From The Pros
Declutter and Deep Clean
Before staging your home on the market, it's a good idea to declutter and deep clean the bedrooms thoroughly. This prepares the space for staging and makes the rooms look clean, spacious, and move-in ready. Start by removing at least half of your possessions from the bedrooms. This includes photos, artwork, extra furniture, clothing, shoes, accessories, and other memorabilia. Donate, sell, or store these items offsite so they are out of sight during visits.
With less clutter, it's easier for buyers to envision themselves living in the space. Next, clean all surfaces like windows, mirrors, walls, and floors until they are spotless. Vacuum carpets and area rugs remove dust and debris accumulating over time. If you're looking for a more thorough cleaning, steam cleaning your carpets can help eliminate stains and make them look brighter. The goal is to remove all clutter and deep clean so the bedrooms look fresh, tidy, and spacious. It allows buyers to focus on the room itself versus distracting clutter.
Also Check: 5 Interior Design Tips To Give Your Home A Cozy Feel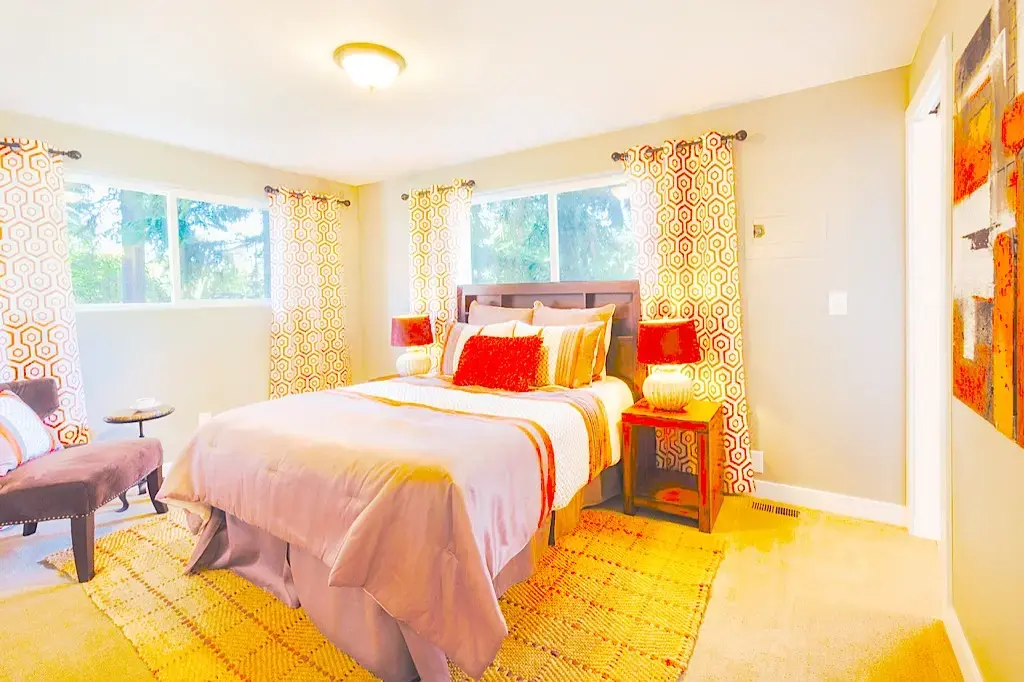 Arrange Furniture for Flow
For buyers to envision living in the space, furniture should be arranged for optimal flow. Assess the existing layout and make adjustments to open up the room. Angle nightstands on either side of the bed so they don't block walking areas around it. Pull other furniture like dressers or chairs away from the walls to make the room appear more spacious.
Remove any excess furniture that clutters the space. The room should have a clear focal point and path so buyers can move freely. Place accent chairs or chaise lounges at pleasing angles to create a sense of flow.
Also Check: How to choose the Right Color for Your Bedroom Furniture?
Style Nightstands
Nightstands are prime spots to display decorative objects that convey personal style. Keep the look curated and decluttered with just a few accessories on each nightstand. A table lamp, book, small plant or vase, and other minimal items are ideal. Make sure lamps are functional and emit enough light. Avoid clutter like stacks of books, photos, or collections.
If your nightstands are damaged or dated, swap them out for new matching ones. Sleek, contemporary nightstands in a finish like black or white give the room a cohesive, updated look. Styling nightstands portray the space as a restful retreat. Keep everything neat and tidy so buyers can picture themselves living in a peaceful environment.
Also Check: Couple Bedroom Decoration – 4 Things To Consider For It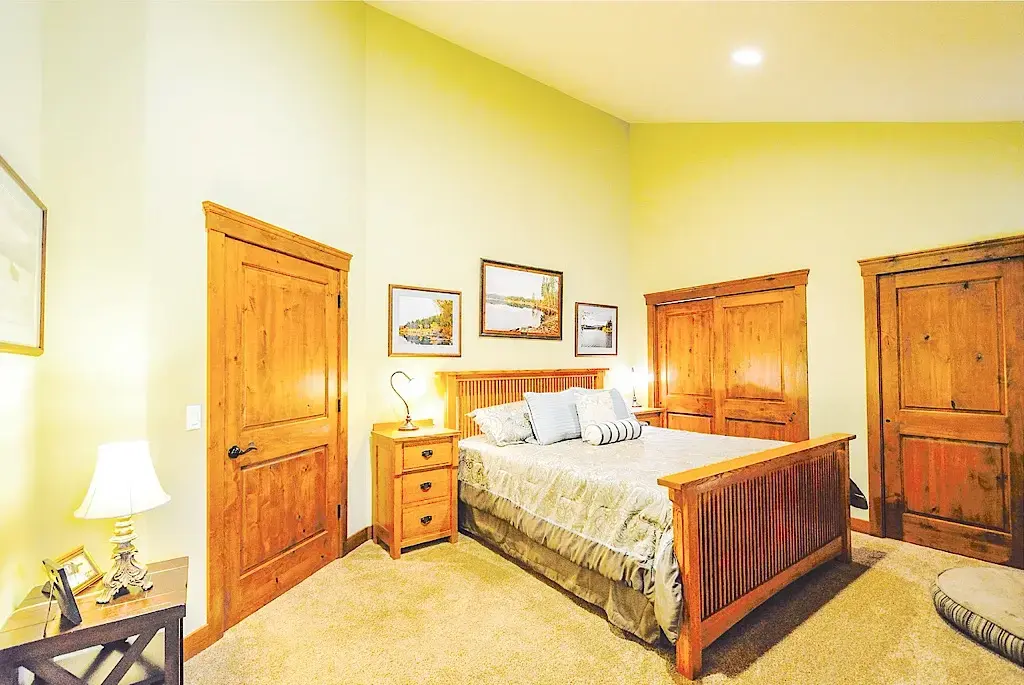 Update Window Treatments
An easy way to update the look of bedrooms is to refresh the window treatments. Assess the condition of all existing window coverings. Clean any dusty blinds or drapes so they look new. Check for any damaged, torn, or faded from sun exposure.
Add drapery panels over existing blinds to avoid utterly new window treatments to give them a fresh facelift. Make sure drapes are pressed and hung adequately with even hemlines. Drapes should puddle softly on the floor to appear luxurious. Sheer curtains on windows make rooms feel bright and airy. They allow light in while still providing privacy.
New window treatments show buyers the home's finishes are modern and updated. It also demonstrates the fantastic natural light each bedroom enjoys.
Also Check: How To Boost Home Value Before Selling It?
Depersonalize and Style Walls
One of the most crucial staging steps is to strip the bedrooms of your belongings. Take down any family photos, kids' artwork, personalized wall art, or other décor. This allows buyers to imagine putting their stamp on the space.
Add new wall décor like large-scale mirrors or neutral artwork to enhance the space. Mirrors reflect light to make rooms feel open and airy. Sculptural wall art introduces texture and dimension. Place plants in corners to add life and make the space feel larger. The goal is simple, uncluttered walls that appeal to buyers' tastes. This allows them to see the bedrooms as a blank canvas full of potential.
Also Check: What Are The Benefits Of Virtual Staging In Real Estate?
Conclusion
Staging your home's bedrooms doesn't have to be complicated or expensive. Following these eight bedroom staging ideas can make a big difference in creating bedrooms that appeal to buyers. You can show your bedrooms as roomy, bright, and ready for a new owner. You need to put a comfy mattress on the floor with gorgeous bedding, get rid of clutter, add chic touches and neutral decor, and make small changes. Staging your bedrooms can impact how fast your home sells and for the best price. The effort is well worth it when it comes to maximizing your home's sales potential.
Also Check: How To Sell My Tracy Home?
---
Image by Addi Gibson and user32212