Let's face it: money plants don't give us money (no matter how much we wish they did), and we've got to work hard for it. What we're trying to say is that significant home renovations can be pricey.
They might especially burn a hole in your savings when you live in a city like Tinley Park, where the cost of living is 20% higher than the national average. On average, a home renovation in Tinley Park is $50,000, depending on the size and type of project.
If you want to make your space more valuable and get a great return on your investment, you'll have to dip into your savings. But don't worry – these renovations will be worth it! Plus, there are many easy ways to do home renovations and get a great ROI.
What Home Renovations Give You A High ROI (Return On Investment)
If you want to spruce up your home, we've got you covered! In this article, we'll show you some of the top home improvement projects that will give you the most bang for your buck. So don't stress about spending a lot of money on home improvements – you'll get your money back in no time when your place stands out from the crowd.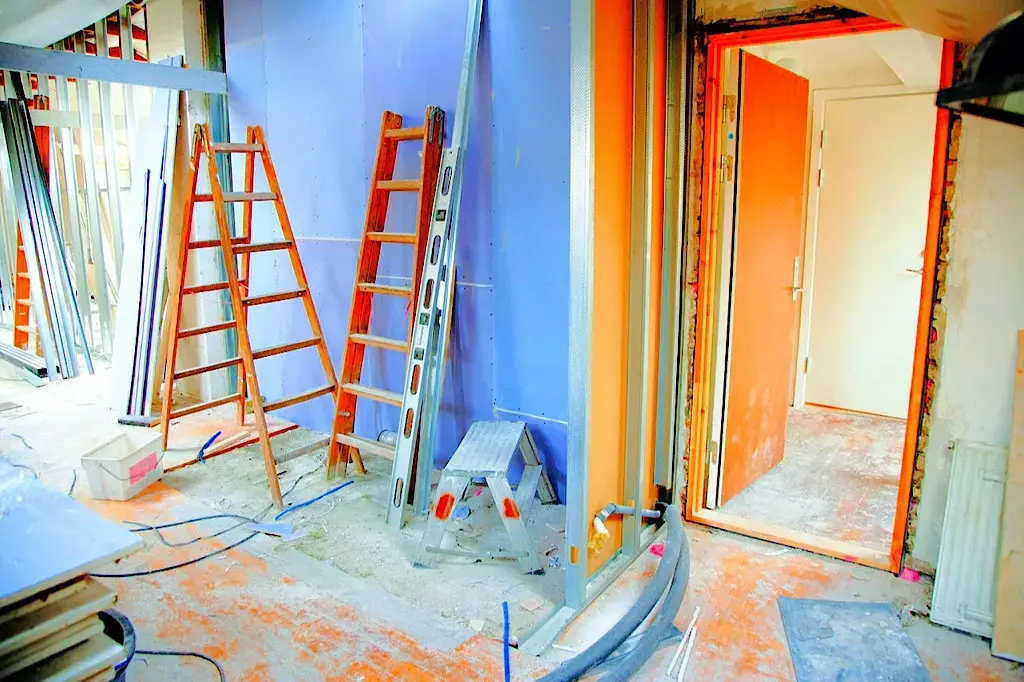 Bathroom Remodelling
Bathroom renovations have one of the highest ROI. That's because they are a critical selling point to potential buyers and increase the value of your home. Do you want to spruce up your bathroom but don't want to break the bank? Then, you can swap out your old toilets and bathtubs and add new ones or vanities. However, the average bathroom remodeling cost in Tinley Park is around $10,483. You can save money depending on the type of materials and fixtures you choose.
You can also look for professionals for bathroom remodeling in Tinley Park. They will visit you and give you free cost estimations so that you can plan your budget accordingly.
Open Floor Plan
Knocking down walls, removing unnecessary divider cabinets, and widening doorways are all ways to open up the floor plan of your home. Create more room without making it bigger by removing obstructions blocking parts of the room. This home renovations will give your living area a more open feel and make it more functional. Also, it will improve flow between different parts of the room, letting in more natural light and making it feel more open.
Also Check: How Can You Sell Your House Quickly?
Update Your Kitchen
It's no secret that many homebuyers want an up-to-date and modern kitchen. That's why it's crucial to ensure your space reflects this—plenty of easy ways to update this room without spending a fortune. Updating countertops or adding new appliances like an oven, microwave, or dishwasher can be done at a fraction of the cost.
You can also paint the cabinets, replace the sink or faucet, and even add a backsplash to give your kitchen an extra touch of luxury. Doing so will create a sleek, fresh look that will undoubtedly catch any potential buyer's eye—and it can be done without spending too much money.
Clean And Declutter
Cleaning and decluttering are probably the least expensive projects, but their effects can be profound. A well-maintained home with a clear floor plan will have buyers wanting to learn more about your space—that's what you want!
Ensure any carpets and curtains are freshly cleaned, and donate or throw away anything you don't need. You can also go the extra mile and add new furniture or a few pieces of wall art to bring the room together. Adding a bit of personality to your home will draw people in and give them something to consider.
Also Check: DIY Home Renovation Vs Professional Home Renovation
Install Smart Home Technology
Smart home tech is all the rage right now. It's a great way to make your life easier and more efficient. Are you looking to install an automated thermostat, a voice-activated assistant, or a security system? Now, you can make your home more innovative than ever before.
Not only are these technologies relatively affordable—they're also effortless to install and use. Once added to your space, they'll give any potential buyer the peace of mind they want. And to top it off, these features can save you money in the long run on energy expenses and security fees as well!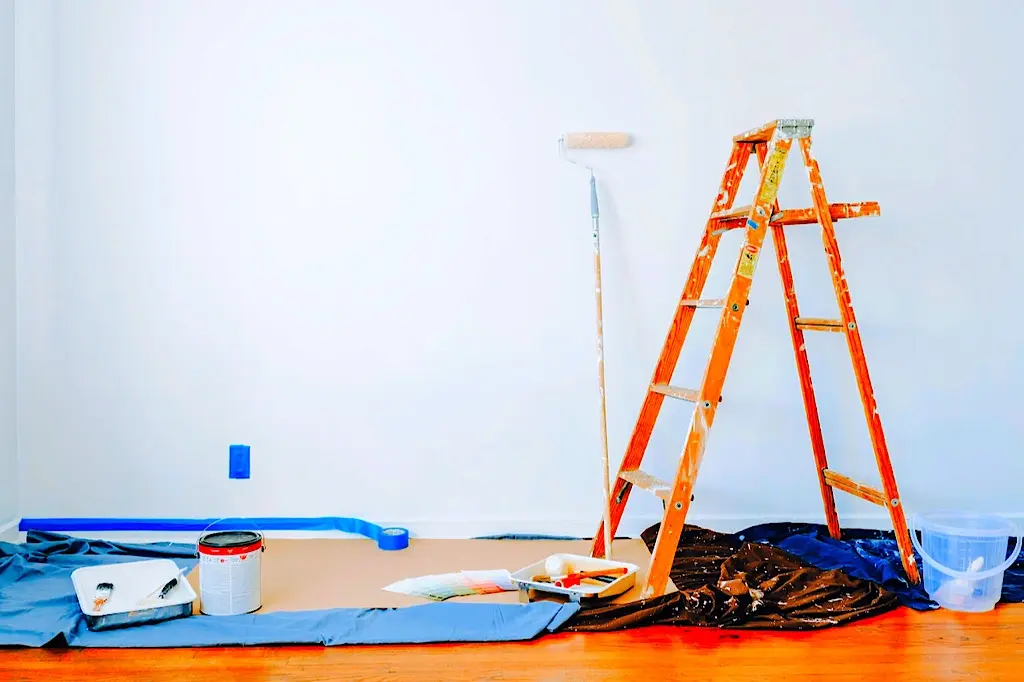 Spruce It Up With Fresh Paint
There's no doubt that a fresh coat of paint can instantly transform your home. It's one of the quickest, most cost-effective ways to give your bedroom, kitchen, living room—or entire house—a facelift! Going with a light or bright color will significantly impact how much more extensive and brighter the space feels.
Painting is also a simple DIY project that doesn't need a lot of materials — a few brushes, tarps, and paint rollers should do the trick. All you need to do is follow the following safety tips:
Wear protective glasses and a mask
Use blue tape to reduce messes
Make sure the room is well-ventilated
Also Check: Vinyl Carpet Tile – A Great Option For Building and Remodeling
Upgrade Your Exterior Doors
When it comes to the exterior of your home, one of the most important upgrades you can make is replacing worn-out doors. This home renovation will give your home a makeover, make it look more attractive, and save you money on your monthly energy bills. Energy-efficient doors have excellent insulation properties. They'll also help block drafts, so you won't have to spend money on wasted heat.
If you're looking for a budget-friendly upgrade, there are lots of great options out there. Research and compare brands to ensure you get the best deal. But if you need more convincing, think about what people will see when they come to your house. It could be their first impression, so you want to ensure it's good.
Conclusion
When it comes to renovating your home, it's not just about making it look better. You want to ensure it's worth the investment in the long run. The immediate value gained from slashed bills and improved electrical efficiency are invaluable. And when prospective buyers consider whether to buy a particular home or not, these renovations will undoubtedly put on a good show!
The biggest bonus is that you'll have created a better home for yourself and your loved ones (if you don't sell soon).
Also Check: How To Decide When To Remodel Your Home?
---
Photo by Blue Bird and Rene Asmussen