Creating a home that has a cozy feel never goes out of style, but over recent years, it has become more in demand than ever. With the Scandinavian hygge movement encouraging us to embrace a simpler lifestyle and make our homes a haven, there has been a renewed focus on finding ways to make our homes warm and snuggly. These tips will ensure your home is on trend and oh-so-cozy.
Choose Warm Colors
Many modern homes are decorated in a minimalist theme, with pale shades, sparse furniture, and hard floors. This may look stylish, but it's not exactly cozy. Rich tones feel warmer, so when decorating your walls, opt for colors that will radiate coziness. Popular choices include terracotta and mustard shades and regency palettes such as peacock blue and emerald green. The Pantone Color of the Year 2023 is 'viva magenta,' a vivid shade of crimson that screams coziness – a great choice for a fashionable statement. For a classic look, viva magenta complements neutral creams, or if you want a bold interior, go for clashing yellows.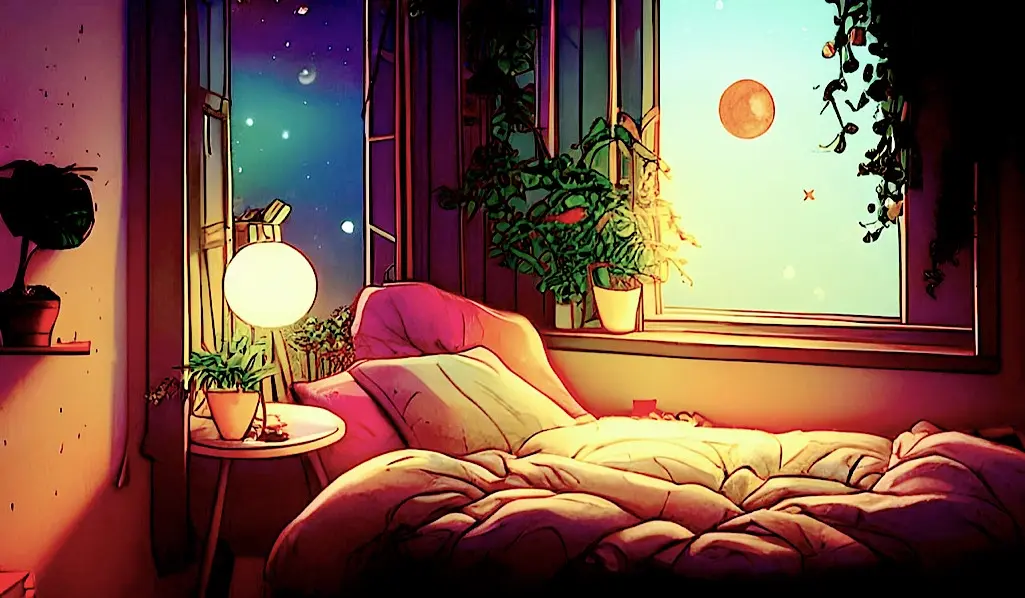 Painting walls in darker colors can make a room feel cozier, especially at night with a fire roaring in the grate.
Go For Comfort First
Prioritize comfort when shopping for furniture. Hard chairs and too much chrome and metal are not exactly cozy, and nobody will want to stay long if your sofa is like a stiff wooden plank.
Choose chairs and sofas that are soft, squishy, and comfortable. Fabric rather than leather tends to feel cozier, but an old, worn leather sofa is just as cozy as a new fabric one. Use throws and cushions to increase the coziness factor.
Also Check: How to Make a Small Room Look Bigger?
Cozy Furniture
Look for furniture in warm colors rather than black, white, and chrome. Wood always feels cozier than modern materials, and you don't even need to buy brand-new furniture. There is always plenty of second-hand wood furniture available, as it tends to last longer than cheaper MDF furniture.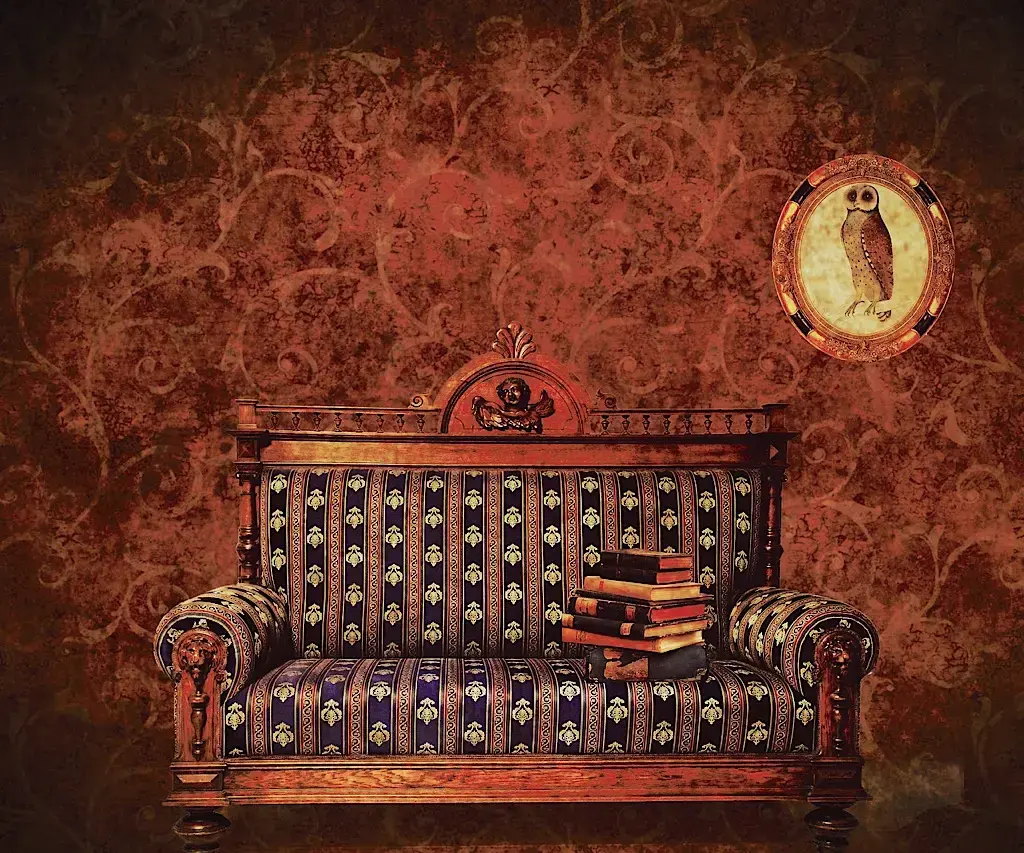 The great thing about old wood furniture is that you can give it a new lease of life with paint and other decorative techniques. Practice some shabby chic for a uniquely cozy vibe.
Add Texture
For a snug and cozy feel in your home, create an illusion of layers by experimenting with textures. Mix furs (faux, naturally), satins, and velvets for a luxurious look and a sensory explosion. Textured wallpapers are another option for adding depth and warmth to a room to create the ultimate cozy experience in your home.
Rugs are a must for adding a cozy factor to any room. Mix and match rugs in different parts of the room while sticking with your overall color theme. Deep pile rugs are a must-have in front of a fireplace.
All of these things are a great way to experiment with texture – the great thing about accessories is that you can switch them out easily when you want a new look.
Also Check: How To Create Extra Space In Your Small Home?
Make It Personal
The word cozy is synonymous with homely, so make your home a place that indeed shows your personality. Blank walls are not cozy. Some minimalist homes only have one large painting as a focal point, but this doesn't create a sense of coziness. Instead, mix and match different styles of art and go for quirky pieces you feel a connection to.
Display personal trinkets and family photographs, pictures the kids have made, or artwork you have created. By doing this, you can create a cohesive interior design that embodies your personality. It naturally makes a home feel like a cozy and inviting space – just what every guest hopes will greet them when they pass your threshold.
Stoke The Fire
Not only is a fireplace the focal point of a room, but it's the epitome of coziness. Instead of making your TV the focal point of the room, use the fireplace instead. The flicker of a naked flame or the warm glow of a gas or electric fire will heat your home and create a space you will naturally be drawn to.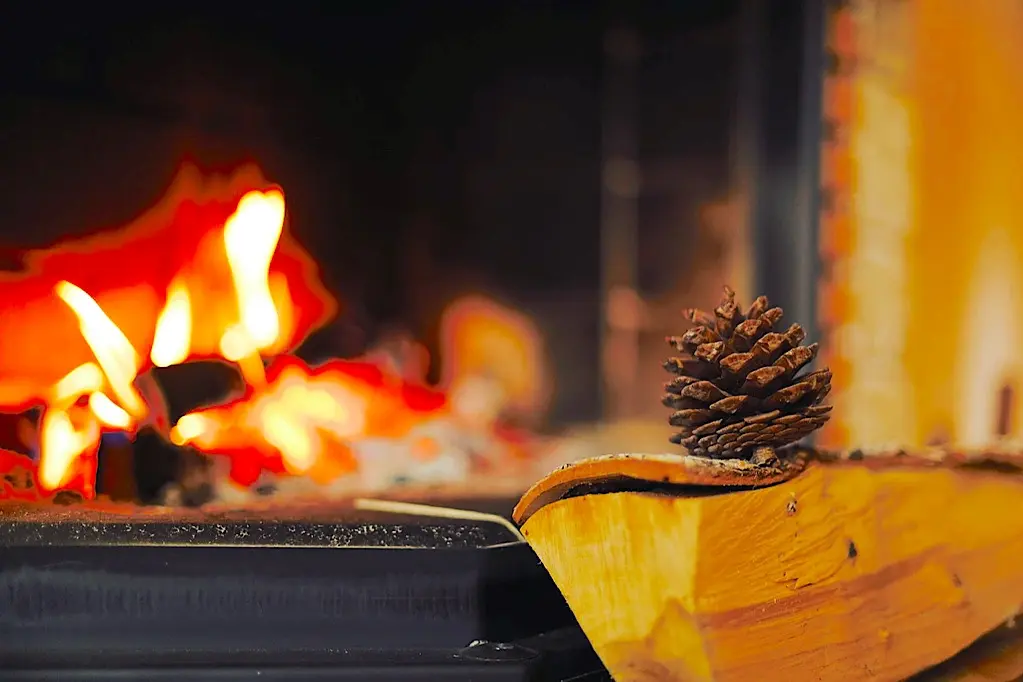 Upgrading to add a high-quality fire will also add value to your home – beautiful wood stoves and wood burners are both practical and aesthetically pleasing, making them the perfect addition to any living space you are wanting to make a cozy hideaway. You can even hang your TV above the fireplace!
Light Work
Create a cozy aesthetic with the help of clever lighting.
Look at the color temperature of bulbs before you swap them out. Choose LED bulbs that emit warm white light instead of cool blue light. These give off a more comforting orange hue, which is reminiscent of early design light bulbs. Multi-colored LED lighting can also create a cozy effect in your home and is extremely popular with millennials and Gen Z, and fairy lights show no sign of going out of fashion in 2023.
There are many different styles and design options for anyone looking to use mood lighting in their home. Dimmer switches are a great option if you have a room you use for multiple purposes, and lamps and up-lighters are perfect for a chilled-out cozy vibe. However, the ultimate way to create a cozy home using lighting is with candles.
Select scented candles to fill your home with a welcoming aroma as well as a romantic, cozy feel, but always remember to be cautious using candles around children and animals. There are also excellent quality battery-operated candles that create a realistic warm glow.
Also Check: 7 Simple Kitchen Design Ideas To Make Your Home Stylish
Creating a warm and cozy home needn't cost a lot of money. Paint is relatively cheap, and it's easy to pick up inexpensive accessories like cozy throws and plush rugs. Even a few additions can make the difference between a bland room and one where everyone wants to congregate on a cold winter's evening. Whatever way you decide to transform your home, you'll never regret making it a warm, cozy space – the only regret will be that you didn't do it sooner!
Image by Anja, Gaukhar Yerkimbekova and Juan Agustín Correa Torrealba