Navigating the vast realm of real estate leasing can sometimes feel overwhelming. Managing properties can be a real hassle. There's a ton of paperwork for different lease agreements, and you must keep up with all the new laws and regulations. In this fast-evolving industry, the manual processes just don't cut it anymore. They're time-consuming, error-prone, and can lead to missed opportunities. Enter the world of lease management software and get all benefits of a solution designed for the challenges of real estate leasing.
Why Regular Monitoring Is Crucial In Real Estate?
The real estate market is ever-changing, depending on what's going on, what clients want, and how the economy is doing. So, when it comes to agreements in this space, you must always keep an eye on them. Regular monitoring gives you the benefit of knowing what's going on and being able to adjust to it. Also, you can take advantage of opportunities and avoid risks.
Here, office lease administration software emerges as a viable solution. This software makes sure everything runs smoothly. So businesses can save time, stay on top of deadlines, and track all the details of their real estate leases. It covers the whole process of leasing, subleasing, and owning spaces. So, it gives you info on important dates and helps you manage rent payments.
It also helps real estate teams work better together with accounting teams. So they can ensure they follow the same accounting standards as ASC 842 or IFRS 16, like having accurate and complete reports.
A significant example is the Real Estate Manager by LeaseAccelerator. Not only does it streamline real estate lease management, but it also ensures your accounting is up to snuff. So you don't have to worry about moving from simple spreadsheets or old systems.
By choosing LeaseAccelerator's office lease management software, businesses position themselves for growth and compliance well.
What Are The Benefits of Lease Management Software in Real Estate?
Want to know how it can make your life easier and your real estate business more efficient? Read on to see what are the benefits of lease management software and how can it counter the challenges in real estate.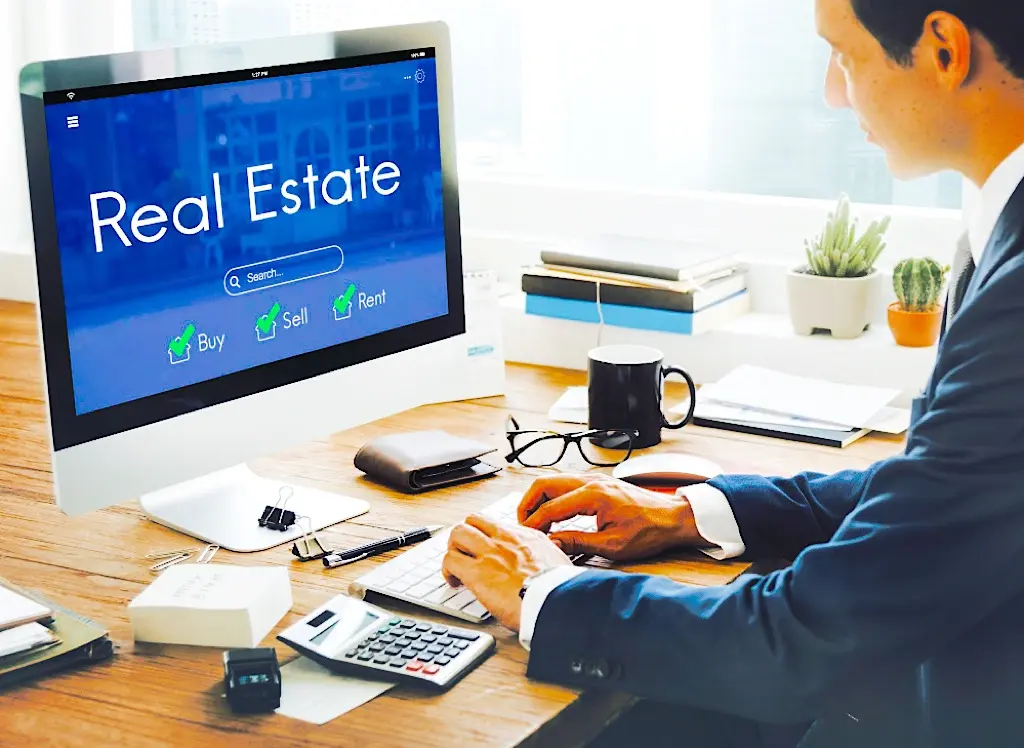 Save Time and Money
Modern real estate is all about efficiency. With lease administration software, tedious manual processes have become a thing of the past. Automated workflows ensure tasks are completed promptly and with fewer errors.
Efficient Lease Tracking
In the dynamic world of real estate, every detail matters. Being able to watch lease terms means you're always in the loop, ensuring nothing slips through the cracks.
Financial Transactions Made Easy
Invoices, receipts, and reminders can stack up fast. By automating these financial elements, you ensure timely collections and payments, streamlining your financial management.
Enhance Collaboration and Communication
In an era where information is king, a platform promoting smooth data sharing is invaluable. Lease administration software makes it easy to get all the info you need to be transparent and efficient.
Bridging Stakeholders
Real estate involves many players – tenants, landlords, brokers, and accountants. Effective communication with every stakeholder ensures smoother operations and less room for misunderstandings.
Integrating Systems for Cohesion
Most businesses rely on many platforms like CRMs and ERPs. Connecting your lease administration software to these platforms is essential. It also guarantees a consistent flow of data and reduces discrepancies.
Dashboards Tailored to You
Every user has unique needs. Whether you're a bookkeeper, broker, or landlord, customizable dashboards ensure you have all the info you need in one place.
Also Check: Importance of Using Lead Generation Software for FSBO Leads
Ensure Compliance
Navigating the complex world of lease accounting is a challenge for even seasoned professionals. Keeping up with changing lease accounting rules is easier when you have the right lease admin software. It's not about checking boxes. It's about making sure every single detail follows the rules. So you don't have to worry about the potential risks of not meeting the standards.
Precision in Accounting
Both lease and non-lease components demand meticulous attention to detail. Accounting tools within the software offer precision in managing these components. This detailed approach ensures that every square foot, leased or owned, is accounted for accurately.
Audit-Ready Reporting
Being prepared for audits is vital in the real estate realm. You can create custom, detailed, and timely reports so you're always ready for any audit. It's about confidence that your data is prepared for scrutiny at any given time.
Also Check: Best Software For Business Management
Optimize Real Estate Lease Administration
Efficiently handling the complete contract lifecycle is essential. You'll be able to keep track of everything from start to finish. So, ensure you're always up to date with your contracts thanks to the easy-to-use dashboard.
Keeping Tabs on Key Dates
In real estate, missing critical lease dates can have costly repercussions. With tools that focus on and present upcoming crucial dates, you stay proactive, averting potential pitfalls.
Financial Forecasting and Analysis
Budgeting and spending analysis are at the heart of successful lease administration. The improved features in the software help you better understand your finances so you can plan and make better decisions.
Also Check: Why is End of Lease Cleaning So Necessary for a Tenant to Complete?
Centralized Repository Benefits
In the vast realm of real estate, having a centralized place for all relevant data is not a luxury but a necessity. Tracking owned and leased real estate data with a centralized repository becomes seamless. Everything from leases to subleases is just a few clicks away, so you don't have to spend hours going through piles of paperwork.
Whether it's a contract, a landlord letter, or an estoppel letter, tracking all your real estate documents in one spot is more effortless. And the perks don't just stop there.
Real estate professionals can use portfolio analytics to understand their data better. Since, it can help them save money and make better decisions.
Also Check: How Is Asset Management Software Beneficial For Cost And Time?
Adapting to Market Trends
The commercial leasing market is evolving, and staying on top of the changes is critical to success. Real estate agents need to be able to stay ahead of the game regarding demand and market changes. So, a sound management system can help them do just that.
The software makes it easy to customize, whether adapting to new rules, meeting tenants' needs, or exploring new leasing options. In an industry where trends can significantly impact your business, keeping up with the latest trends is essential. It can keep you ahead of the game and keep your services up-to-date and in demand.
Adaptive technologies make it easier for businesses to keep up with the ever-changing real estate market.
Also Check: The Importance Of Transportation Management Software In Business
The Last Word
Renting management software is essential in today's buildings and housing. It helps streamline processes and adapt to changing market conditions. We have discussed the many benefits of lease management software and why it's crucial in today's complex real estate market.
If there's one take-home message, it's this: optimizing the lease administration process is not an option but a necessity. If you're a business that wants to make more money and run more effectively, upgrading your lease management pipeline could be a good idea.
Also Check: Is End Of The Lease Cleaning Worth Hiring Before Vacating Office?
---
Image by rawpixel on Freepik