Many apps are being developed every day that are helping start-up businesses boom in their field of expertise. As the number of start-ups is increasing at a higher pace, the budget limitations for the owners are also a big issue at the moment. Most businesses are compromising on their mobile app interface for the sake of cost-cutting. Many more necessary expenses indeed need to be taken care of, so a strong financial strategy for mobile app development with utmost quality is also an essential aspect that needs your attention.
The brand app is the face of the business, and people need to keep in mind that this will decide the future success of the business. The entrepreneurs need to stay ahead in the competition, and for that, modest investment is essential upon mobile app development.
7 Mobile App Development Financial Strategy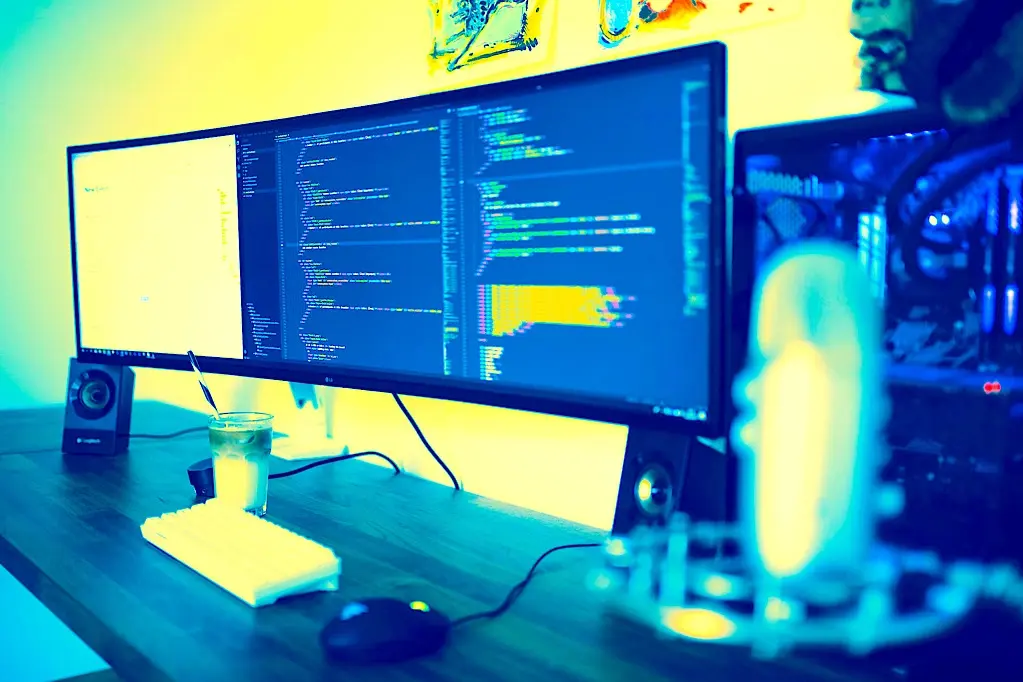 You might have to get your financial planning done before hiring the mobile application development agency for your brand app. It will help you stay within the budget and get a practical application for conducting business operations.
In this article, you will know about some of the best tips to prepare a strong financial strategy for mobile app development to invest in.
Predict Your Return on Investment
The first tip for preparing your financial strategy for mobile app development is to plan your investment return. As you are a start-up company, you need to set your parameters by observing the interest of your target audience.
If your products or services are in demand and people are searching for them over the online platforms, then your application will receive more downloads and traffic over time.
Set your revenue benchmarks within the time scale to predict or forecast your return on investment. The sales forecast might be an integral part of your financial strategy for mobile app development.
As per the statistics, people spend 90% of their mobile-usage time on applications. Therefore, you need to make sure that the audiences can avail of your products or services over the online medium. If your targeted audience responds well, you can predict a progressive return on your investment for mobile app development.
Many professional firms are providing necessary features as per your business requirement onto the mobile apps. You have to ensure that you carry your business process and requirements to the developers and information related to the targeted audience.
Based on the insights, the developers can help you get the best application to accumulate a higher return on your investment.
Also Read: Top SaaS Marketing Strategy You Should Implement in Your Campaign
Plan Your Budget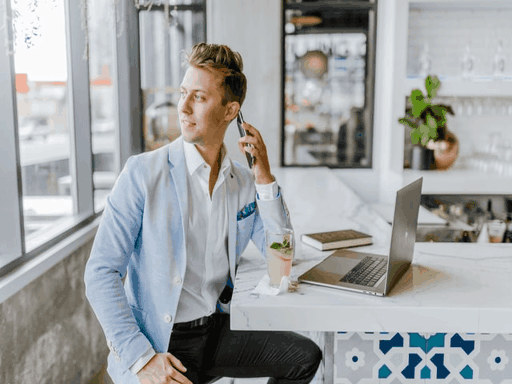 It is the second most crucial aspect of financial strategy for mobile app development. It is so because a start-up company has many set-ups and on-going costs that need to be prioritized.
Every year, start-up companies need to spend some of their capital money on improving and enhancing the company. Therefore, financial management or planning is quite essential.
Before you go ahead and plan for mobile app development associated with your brand business operations, you need to look after your start-up and on-going costs. Start-up costs are essential for giving a constant push to your business for successful running.
Some of the expected start-up costs that you might encounter while starting a business include development cost, software cost, equipment cost, legal expense, hiring cost, and much more.
These are just a few of the many expenses that will come up once you plan on starting a business. Apart from that, there are many on-going expenses, including payroll, operations, hosting, marketing, maintenance, and business expansion.
You need to keep track of these expenses on priority and prepare the financial plan accordingly. It is to ensure that you invest money based upon priority.
You need to include these details to the best of your knowledge before deciding on hiring a professional mobile app Development Company. Soon after that, you can get your brand app ready for conducting business operations.
Also Read: Looking For The Best Tax Planning For Wealthy Individuals
Hire Finance or Accounts Experts
It is always more helpful to seek expert advice and suggestions while you are making your financial plans. Either you can hire or outsource expert accountants or financial advisors to help you out with excellent financial advice.
Seek help from the consultants to ensure that you invest in the right firm and the right services without experiencing any loss.
It would help if you defined your financial landscape before planning to invest in other essential business needs. One of such essential needs is mobile app development. Being a start-up, it is your prime duty to be sure about your finances. And it is to be for every business-oriented investment you make.
Keeping a salaried employee for giving you financial insights might be expensive. Therefore, I prefer outsourcing it as per your budget and requirements for a profitable long-term outcome.
Many firms are providing financial consulting services to start-up companies at affordable pricing. You have to make sure that you hire the best-experienced accountants or financial advisors. They can help you prepare your financial landscape on priority. They will also give you an idea about your potential financial strategy for mobile app development to invest in.
The cost for mobile app development might be high in the present era, but you can eventually ensure a better investment pattern with proper financial planning.
They are meant to help you implement design thinking under the financial planningsessions. It will help you define the product goals and the outcomes-based upon your integrations.
These design thinking sessions will help you understand the framework of mobile app development. It will help you understand the key features, mockups, wireframes, user journeys, and app prototype efficacies.
Moreover, it will help you learn about the necessary insights into the mobile app. Everything will be specified as per the decided budget. Based on the advice you gain from the thinking sessions, you will determine the platform you want your app to be.
Along with that, you will know the features that you need for better budget planning.
Also Read: Mobile App Development Android Vs. Mobile App Development iOS
Look Out for Ideal Mobile Application Development Firms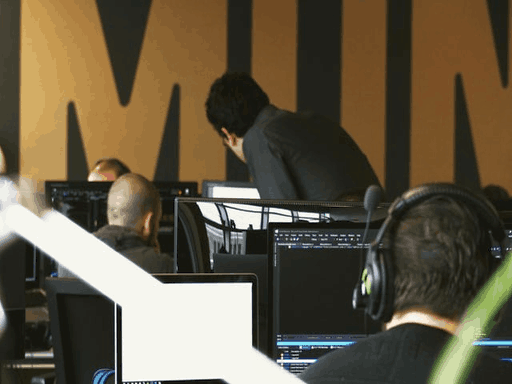 You need to make assured that you hire the right mobile app development firm that doesn't charge you much.
For instance, the mobile app developers need to be clear about the features they will integrate into the application. It must match the requirements of the business owner by all means.
Any unnecessary feature will only add cost to the development, and the firms need to be clear about it.
The business owners must be clear in explaining their business operations and requirements to the app developers. Along with that, they must also keep a constant track of the progress.
They need to ensure that their investment is on the right track to give them fruitful outcomes. In addition to that, one must also compare the pricing of top shortlisted mobile app development firms.
It will help them to hire budget-friendly firms that do not compromise on quality.
Also Read: Comprehensive Guide for Flawless Mobile App Development Process
Determine What You Want in Your Mobile Application
Determine your target audience, competitors, selling proposition of the app, and other such information to convey it to the developers. But even before that, it will help you prepare your estimates by getting in touch with the app development professionals.
By knowing the right features and functions essential for your business to run seamlessly, you will eventually help yourself save a lot of money by instructing the firm with the same ideology.
By adopting this methodology, you will eventually develop a concrete strategy for your financial planning. Many things affect the cost of mobile app development, such as the platform you pick, features you select, performance aspects, app hosting, mobile app maintenance, data security, and others. All these costs sum up an enormous amount essential for a seamless run of business operations over the brand application.
You need to be quite precise on your feature and platform options, while maintenance, data security, and hosting cannot be omitted. They are essential for protecting and running the application over the online platform.
Moreover, it helps people conduct special business operations without worrying about responsiveness, data breach, and other barriers. As stated in the previous tip, reach out to the best firms to discuss the variable pricing.
Based on your financial strategy for mobile app development, pick the options that are suitable for your start-up business.
Also Read: 6 Steps to Understand the Mobile App Development Lifecycle
Get Ready to Invest More on MVP For Better Productivity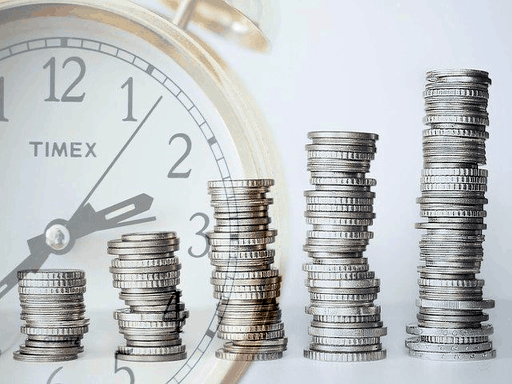 The success of the mobile app depends upon how the users respond to the application interface and features associated with the business.
Therefore, mobile developers might seek delivery of the brand application in different stages to ensure performance quality.
There might be prototypes, alpha, and beta versions of your brand application before the main application is launched.
It is known as Minimum Viable Product (MVP), which is meant to determine the true potential of the app.
Most businesses feel it is unnecessary and ignore the need for it. But business owners need to seek delivery of an application in different stages. It will determine the performance and response of the application in real-time.
The app will be released under the beta or MVP phase among the targeted audience before final delivery. It is essential to analyze performance and defects. Based on the reviews received from the beta testers, the developer team evolves the application to give it a final touch.
All of these service perks come at a cost. And you need to make sure that your budget is strong enough to withstand those expenses. For saving some costs, you cannot neglect essential service facilities that will help determine the future of your business.
Therefore, make a better financial strategy for mobile app development to ensure that you have the proper budget to get the best mobile app development services. It will also ensure that you don't miss out on some essential facilities.
Also Read: Top 5 Reasons to Choose Kotlin for Android App Development
Revise Your Financial Plan Every Time You Invest in Something New
Year after year, you might need to improve or upgrade your brand mobile app, which also comes at a cost. Most businesses forget their financial planning needs once the business is all set on track. Financial planning is essential for every new investment that the business is about to make.
Whether it is for mobile app development or any other significant investment, you need to keep track of your financial plan. It should continue every year to measure the ROI and outcomes from it.
If it needs revision, you can take help from the finance professionals to make a financial strategy for mobile app development. It will help you get it done accordingly for putting your new investments on track.
It is essential to stay updated with the financial outcomes as you will judge whether you met the ROI goal or not. Getting the best out of your investment should be the priority, and a timely check on financial planning is essential.
Also Read: 14 Tips and Life Hacks for Accountants to Stay in Shape During Tax Season
Conclusion
These are a few of the tips you need to keep in mind whenever you plan to get a financial plan. It will help get you ready to invest in your mobile application development needs.
Once you are ready to progress with the project, budget planning will help you navigate everything smoothly. With proper financial strategy for mobile app development, you can be sure about using your funds appropriately for your mobile app development needs.
For robust financial strategy for mobile app development, you can seek help from experts and mobile app development firms. It will help you to know what features are essential for you and what are not.
Based on your business operations, decide on the features that you think will interest the audience. Release the beta version or MVP to get real-time reviews from your targeted audience about the pros and cons of your application.
It will help you refine and reconfigure the app for better productive outcomes of the business within the specified budget of the company.
Must Read: 11 Cost Factors to Consider for Offshore Development Center (ODC) Setup
---
Author Bio: Pratik Kanada, owner & CEO of 360 Degree Technosoft, makes app concepts into reality by implementing unique design and development services over iOS and Android platforms. He generally writes blogs on mobile technology, app development, and app marketing.
Featured Photo by Caspar Camille Rubin