Software development solutions are vital in the business development process, and mobile apps have become quite handy with the growing mobile user base. And there are many reasons or benefits behind this.
"Expanding your user base, and trying to convert those users into customers, are the basic requirements for a business to grow."
Benefits of Mobile Apps For Your Business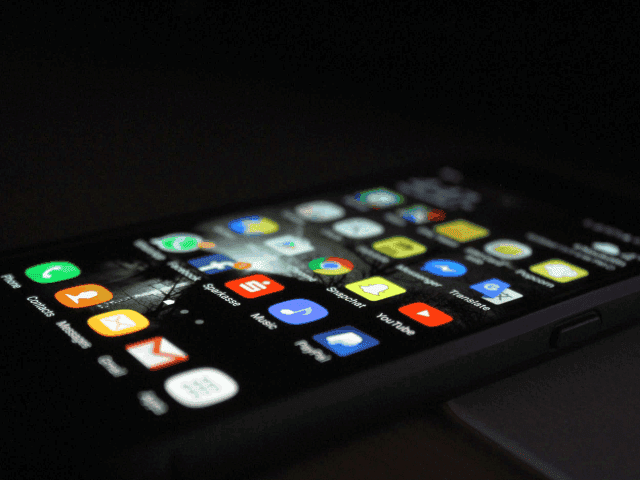 Mobile apps are cheaper than websites, contain more personalized content, and are very easy to use.
They work faster, and the content is relevant to the user's needs, so the user doesn't need to explore anything else around the web.
Mobile apps use the device's features; that way, it improves functionality.
An app itself improves your website's SEO prospects.
Mobile apps provide tremendous opportunities to create an innovative and effective promotion for your business.
A great app with the best UX and useful functionalities adds value to your business.
Well, if you can develop an eye-catching app for your business, it will give you an edge over your competitors.
Mobile apps let you collect user data at various stages like registering, purchasing, filling a form, etc. These data are useful in creating a marketing campaign.
An app is a better and easy way to engage with your customer compared to a website.
So, mobile apps are beneficial and very essential for business development. And reaching out to more customers is a marketing element, so you have to think from a digital marketing perspective. But you are using software technology to promote your business and reach out to more customers, so you need to make sure that you have a high quality and futuristic app.
Well, India is one of the best app development markets worldwide. Business scalability, relevant technology, flexible and efficient working environment, best technical support, and cost-effectiveness are the benefits of hiring app developers in India.
Also Read: Best Real Estate Sales Techniques
11 Ways to Use Mobile Apps to Get More Customers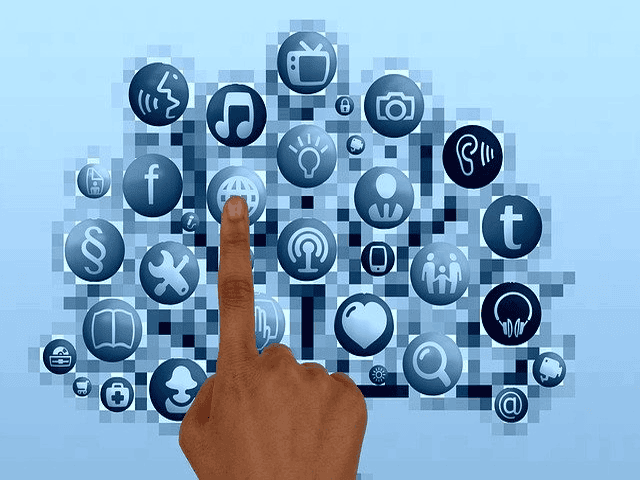 App Store Optimization
Whether it is a website or an app, you have to optimize it to improve its searchability.
ASO (app store optimization) focuses on keywords and conversion rate optimization and lets the user find, click, and download your app from the app store.
Also Read: How Explainer Videos Can Help In Your Business Growth
Promote Your App on Different Online Platforms
Online users are everywhere, and you have to find where your potential customers are. After that, you can promote your app on those platforms, targeting your potential customers. You can promote it on websites, Social media platforms, on other popular apps. You can market your app using SEM (search engine marketing), Email marketing, SEO (search engine optimization), Content marketing, etc., strategies. Build as many app download links as possible.
Create Ads
Create in-app and other online ads. In-app ads have been the biggest revenue generator for the app development industry. They are handy tools to increase mobile app usage. Mobile apps collect user data while registering, so advertisers can use it to create an effective in-app ad campaign.
Create Relevant Content
When you target a cold audience, quality content is the best way to reach out to them. Create best in-app content, useful and educative blogs, social media posts, informative videos, podcasts, etc., to target that audience. Good content will always drive users towards your business and motivate them to share with their social networks. So, this will bring you more customers. And you can use other remarketing strategies to convert those users into your customers.
Also Read: Significance of Customer Satisfaction for a Business – 4 Views of Eric Dalius
Develop A Multilingual App
Not everyone in this world uses the English language. To expand your user base, build the app in multiple languages, making it easily usable for different users worldwide.
Influencer Marketing
If you look around the web, you will find the significance of influencers in the current digital marketing trends. People are always looking for referrals, especially from influencers. So, appropriate use of influencer marketing will boost your app's online presence.
Third-Party App Integration
Integrating your app with relevant third-party mobile apps will boost your campaign. It is like link building for your website. Builds authority and improves the visibility of your app. And more importantly, it creates a better user experience.
Also Read: 6 Steps to Understand the Mobile App Development Lifecycle
Always Track your Marketing Performance
User preferences, software technologies and trends, business environment, and marketing strategies keep changing. You have to keep a focus on all these elements to ensure that the marketing campaign stays relevant. Apply key performance metrics to track the campaign's performance and make adjustments according to the tracking reports.
Ask for Reviews
Reviews are tools to justify your app's significance. They are always used by users who are searching for mobile apps online. There are many app review websites also. Use relevant websites and reviews to promote your app.
Apply Other Innovative Ideas
App users are always looking for something useful or beneficial. Create a referral program, create a discount offer, a contest, etc., to attract those kinds of users, and after that, you can use remarketing techniques to convert them.
Learn from Other Successful App Marketing Campaigns
Following your industry leaders' footsteps is always a good practice. Take inspiration from companies who have successfully developed and promoted their mobile apps into the global online landscape. It will give you excellent insights into the latest technology and marketing trends. In a way, it will help you to set up a useful app promoting campaign.
Summary
Your ultimate goal is to develop your business, and the app is the most effective tool to do that. The latest research data suggests that users are spending more time on mobile apps, and app revenues are growing considerably on a YoY basis. So, implementing an implicit marketing strategy around your app will bring you more revenue and GROWTH.
Must Read: Comprehensive Guide for Flawless Mobile App Development Process