The article will give a clear idea of how school apps paves the way for better education for the students and acts as a convenient school management system for the authorities.
The Covid pandemic has proved to be very difficult for everyone. A lot of changes have occurred concerning the jobs of people and their livelihood. However, a drastic change has happened in the education sector.
Students are to stay at home for a long duration, now deprived of many things a regular school can provide. The online medium has grown the new normal, and the school software has taken over notes books and classrooms.
School Apps For Better Education
On a positive note, the school apps have connected education and technology at the most needed time. Every student deserves the best tools that help them achieve more. That is what these school apps aim for.
To empower the students and teachers by giving solutions to both the educator and students and reach their potential at the most affordable costs. Each school's requirement varies according to its location, types of students, culture, and syllabus.
There are customizable school apps according to the need of each school. Moreover, the security of school data is crucial, and school apps would be the best solution for the management to have a tension-free way of being secure with the data.
The four pillars of school systems are
Students
Principal
Teachers
Parents
For effective management of these four pillars, there has to be a sound system that favors them. Before the pandemic, there used to be regular assessments, parent-teacher meetings, and assemblies to ensure it is balanced. Now, it is made possible through apps.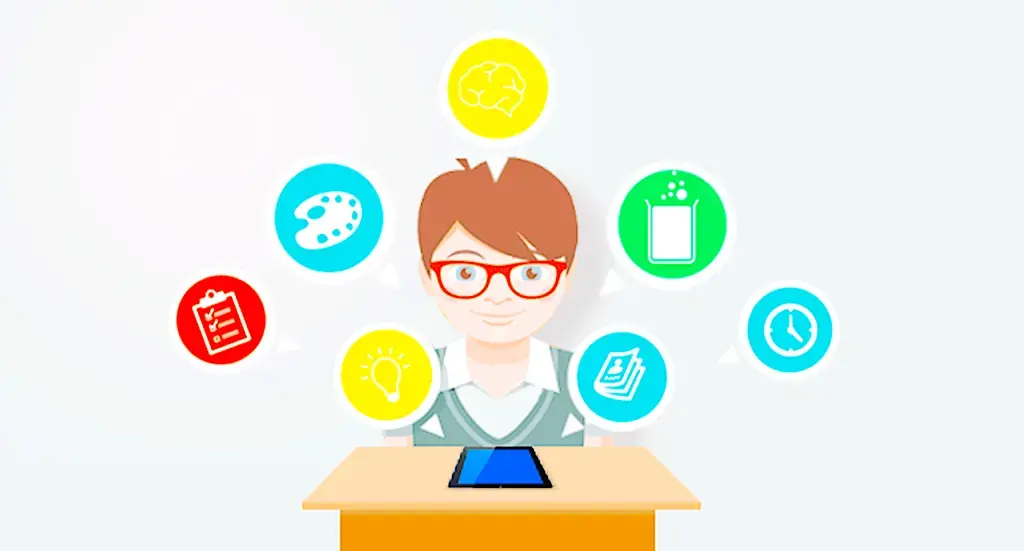 There are exponential apps for each of these people that ensure effective transactions in their homes' safety.
School Apps For Parents
These are apps that users can easily access through the google play store. They are efficient in making the parent aware of their ward's performance at school than the earlier times.
Parents can access their child's attendance and homework through these apps with additional online fee payments and receipts. Effective communication is possible in all three dimensions by way of these apps.
The standard features given by most of these school apps for parents include:
Access to assignments and homework
Acts as a virtual diary through which all crucial information will be communicated from school
Facility for online fee payment and instant receipts
A platform to apply for leave for a student and have a record.
It can facilitate multiple child access support.
Also Read: Grammarly Vs ProWritingAid – Best Proofreading Tools
School Apps For Principals
The Principal of every institution has a lot of responsibilities in all dimensions. They need to take care of the teachers' and students' needs and requirements and, at the same time, ensure they are doing their work. There is software that provides all this with an organized way for school management and decision making.
It calls for a safer and easier way to cater to every need of the administration.
Some of the best features of these school apps for principals include:
A reliable source to communicate with the stakeholders and instant documentation.
To access the information of every staff and student of the school with just a tap.
To have access to the information related to the financial inputs and outputs of the school.
Easy access to the attendance of teachers, students, and other staff.
Also Read: Top 30 Best Job Search Apps to Find You Dream Job
School Apps For Teachers
Teachers also have their share of the burden when it has come to online education. They are required to multitask at many instances and, at the same time, ensure that students get the benefits.
The apps are a blessing for the teachers who struggle at marking attendances, approving students' leaves, all at the same time.
Some of the standard features provided by these school apps for teachers include:
Facility to mark attendances easily and recording them
The give approval for leave requests
A quick platform to give assignments and homework and check if the students submit them in due time.
More straightforward and safe platform to connect and chat with parents and establish a rapport
The platform allows teachers to have easier access to the details of the students and their performance.
Also Read: The Need For Social Emotional Leaning At Schools
School Apps For Students
All of these school apps are primarily to have a positive influence on students and their learning process. They would have an easier way to connect with the teachers and have access to notes and assignments.
They would be able to keep track of their attendance and also their performances and improve accordingly. No information will be lost if this software is in use.
Also Read: Top 5 Myths Busted About K-12 Online Home Schooling! And Time is About It
---
Featured Image by edsys