Are you looking for the best job search apps? But confused about how and where to find? Today we are going to solve your problem through this post. Getting the best suitable job is hard to come by. Unlike before, the tediousness of job search has become convenient with best job search apps. Friends, in today's modern era, if you have internet services, you can easily find best job apps. Quality jobs are available online on-demand through job search apps, part and full time. These job search apps are available on the Apple Store or Play store for both Android and iOS versions.
What Are Job Search Apps?
Job apps for searching for jobs permit users to access jobs in the current job market. The best job search apps have job boards or jobs through a recruitment agency. Some apps are even information and offer guidance, tips, and tricks to handle a job search and their listings. They give tips for a cover letter, resume, interview prep, and so on. You can set up an account, job alerts, push notifications, and more.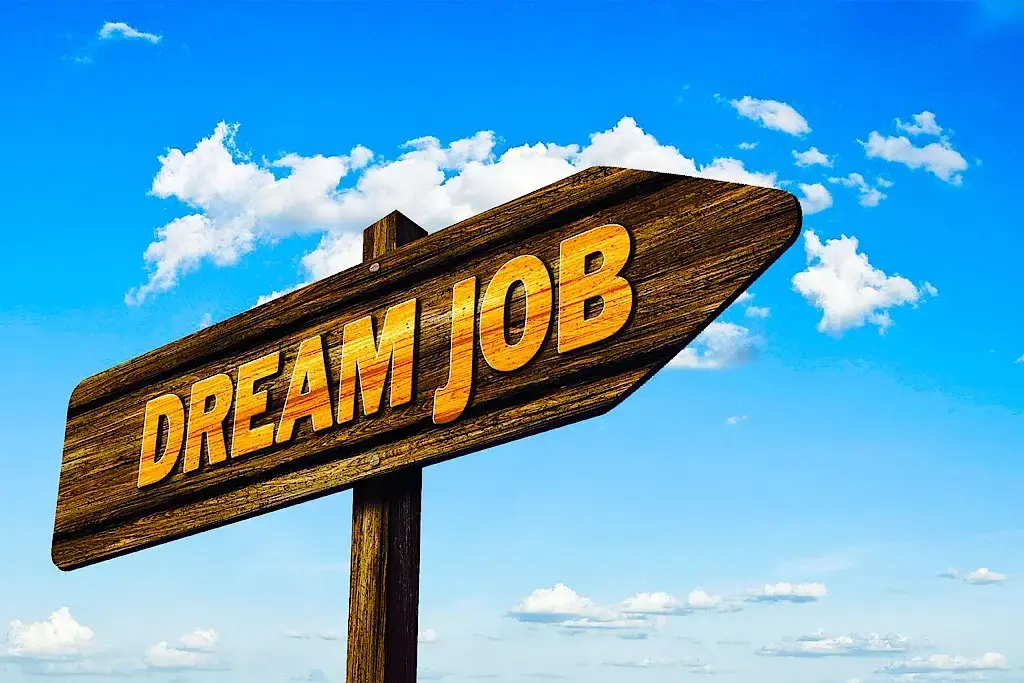 Best Job Search Apps in 2022
Today, Job searching is not a hassle anymore if you know exactly where to start. I'm pretty much sure that you have a Smartphone, and that's it all we need at first. Secondly, we need to find a great application and install that on the phone that allows you to search through thousands of available jobs to find your dream job.
Here below, we've listed the best job search apps to make it easy for you. Check out the best top jobs and listings by global job seekers in the rounded top 31 best job apps search in 2022. So, let's start.
StaffMerge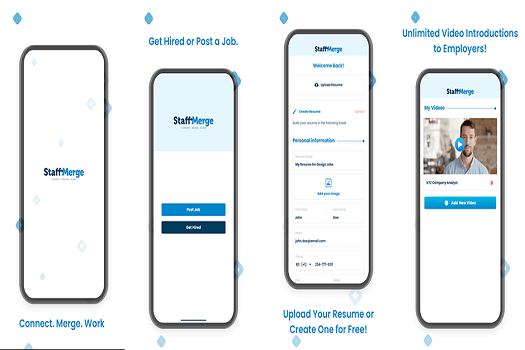 Our first pick is StaffMerge – a totally new job searching platform with all the essential features and brilliant technology that could be a milestone for today's jobseekers.
This company aims to connect employers with job seekers easily, effectively, and efficiently.
Using resumes, direct messages, video Interviews, and video introductions, it was never easier to connect and merge employers and job seekers from more than 30 countries.
Just create your profile, upload your resume, search for jobs, and apply. Once the employers and job seekers are connected and merged, it is time to WORK.
Simply the best! Just connect, merge, and work!
As a job seeker, you should try StaffMerge, and it's always amazing testing something new! Isn't it?
Also Read: Top Android Photo Editing Apps
LinkedIn – Job Search, Business News & Networking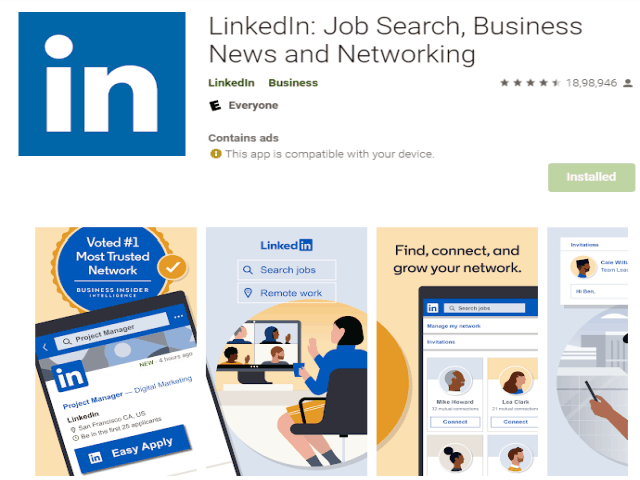 LinkedIn is a popular social network that we almost everybody knows. But in reality, LinkedIn is more than that, and it's a very powerful job search platform where the success rate of finding desirable jobs is very high. It is also an informational organization for experts and one of the best job search apps.
Your profile is an exacting resume, and you can put your schooling, work insight, and outstanding accomplishments not too far off for anybody to see.
You can connect your profile to planned businesses or discover bosses directly on LinkedIn.
Nonetheless, it's as yet a decent spot for job hunting for various enterprises at its center.
All you need to do is create your profile and set it as "open to job opportunities" (only visible to recruiters) and set up the job-search alerts. Once this tweak is done,
LinkedIn will automatically notify you about all the posts and vacancy announcements that meet your criteria.
You'll find that notifications in your InMail box.
You must download best apps like LinkedIn for quick job search.
If you want something more robust, search through roles filtered by job title, pay grade, or company. Want even more information like salary insights and how you compare to other applicants. Sign up for the Premium subscription, which you can use for free for the first month. A great application undoubtedly for job hunting straight from your phone at any time from anywhere.
Also Read: Top 10 Best Online Data Entry Jobs Sites That Pays Well
Indeed Job Search App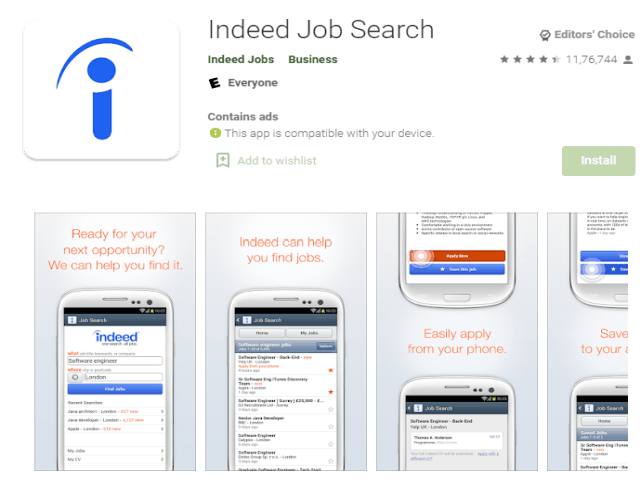 Indeed — one of the top, free and best job search apps offer apps for both iOS and Android. It brags a client base of 90+ million individuals. That is empowering for job enrollment specialists. With 16 million-strong database of jobs across 60 countries and 28 languages, Indeed is a must-have online job search app. Surely, one of the best job search apps for android and iOS.
It allows you to upload your resume and apply to jobs with a couple of clicks within a few minutes.
To find a nearby job, you can search by keyword or your current location, filter down by role, permanence, hours/pay grade, and pretty much every other possible criterion you need,
Then apply to these jobs from your phone. The interface is somewhat old.
Also Read: 5 Best Location Sharing Apps (Paid & Free)
Glassdoor – Job Search, Interview Tips & Salaries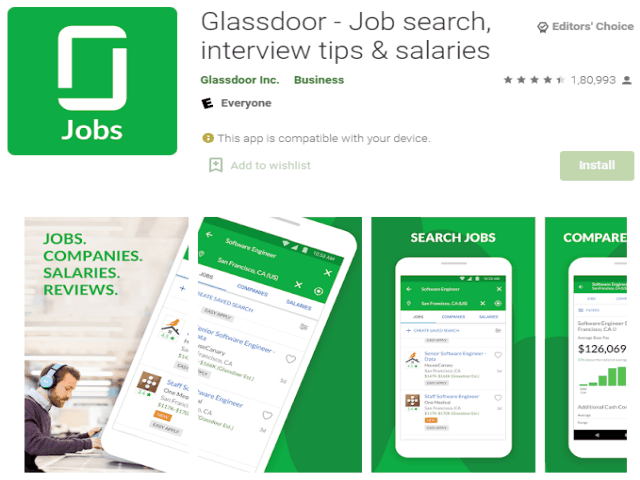 Glassdoor is one of the best job search apps. It incorporates a larger number of highlights than most other best job search apps in the class. Glassdoor is the platform that aims to help people everywhere find a job and a company they love. It is one among all best job search apps. With a bunch of powerful job search tools, they already made it. That's why it's popular and on this list.
It'll give you access to millions of job listings, the database of company reviews, CEO approval ratings, interview reviews and questions, salary reports, benefits reviews, office photos, and much more.
Simply upload your resume, fill in the application form, and tap 'Apply Now,' done! Also, set up push notifications to instantly get all the latest job postings straight to your inbox.
Moreover, you can discover the jobs of many vocation fields. It's not generally precise, yet it can give you a smart thought of what's in store.
The job search app is straightforward, the plan looks great, and there are different devices to get you a work line.
Also Read: Best Free Camera Apps For Android
Craigslist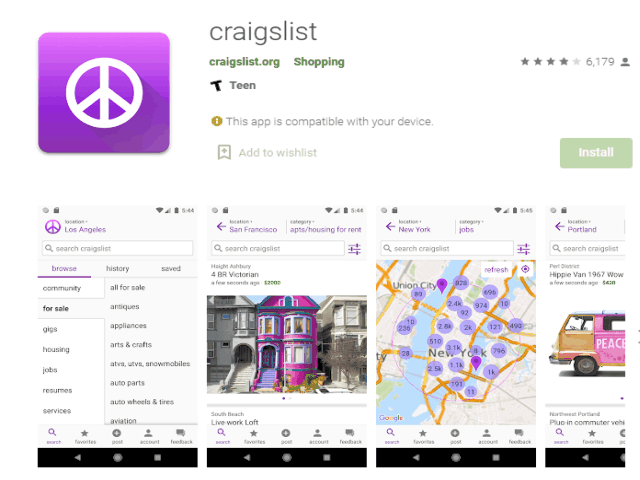 Craigslist is the authority application for the well-known posting site. You can find a wide range of things there, including stuff available to be purchased, spots to lease, accessible administrations, and that's only the tip of the iceberg. Obviously, for the motivations behind this rundown, we'll center around its job areas.
There are two areas on Craigslist for jobs.
You can post your resume in a different area, and potential managers can choose you out of a rundown of applicants.
The one-two punch is genuinely successful, and it requires practically no work to present things or react on posts.
Additionally, one of the best job search apps and it's free. The application needs a touch of work, yet there are options if you truly need them.
Also Read: Best GPS Trackers With Backup Camera
Hirewire – Job Search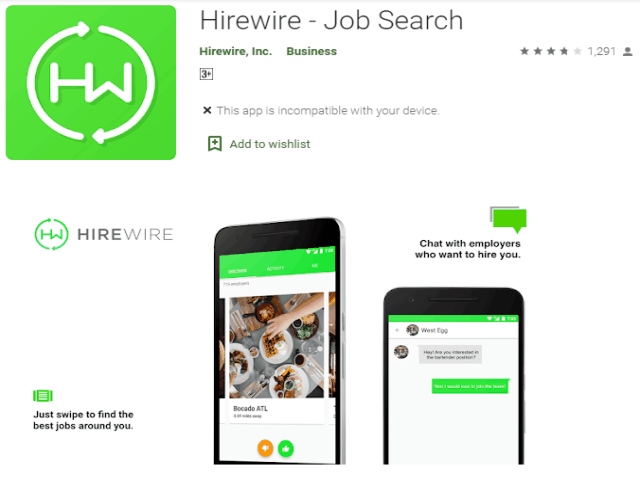 Hirewire is another fantastic platform for job seekers, especially for instant job seekers! Because it aims to get you a job within only 24 hours, so helpful. Are you out of work? And looking for a new job fast, this is one of the best platforms to start with.
It requires building an interactive profile for employers to check out instead of uploading your ready-made resume.
However, it seems time-consuming, but if you really care about getting your job fast, you should do it.
The app also has built-in tools for scheduling interviews and video/text chat with local business owners that makes more productive. Overall, Hirewire is worth a download.
Also Read: Why Should Use An Executive Recruiter To Help With Your Job Search?
CareerBuilder – Job Search & Resume Builder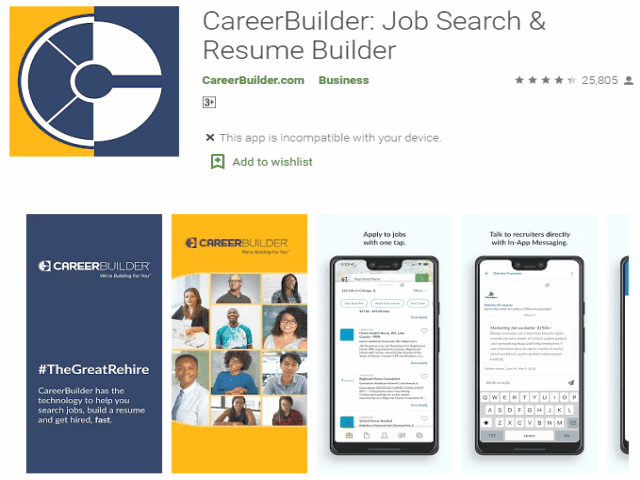 CareerBuilder is a popular website for job searching. If already a user of it and like the website, you'll love its app too. The app is brilliant, easy to use, and efficient.
Using the newest mapping technology, the app allows you to discover jobs within a mile of your current location.
To do this, just hold up your phone vertically, within a few seconds, the app will find all the available jobs around you in the augmented reality mode.
Once you are logged into this, one of the best job search apps, you'll be given the access to search millions of job postings.
Simply pick the one you think suitable and apply them directly through your phone.
For more advance and accurate results, you can also search by salary, experience, education, and qualifications. You'll even get notifications when your application gets viewed.
Also Check: Jobs To Be Done Theory: A Model For In-Depth Product User Research
Snagajob – Jobs Hiring Now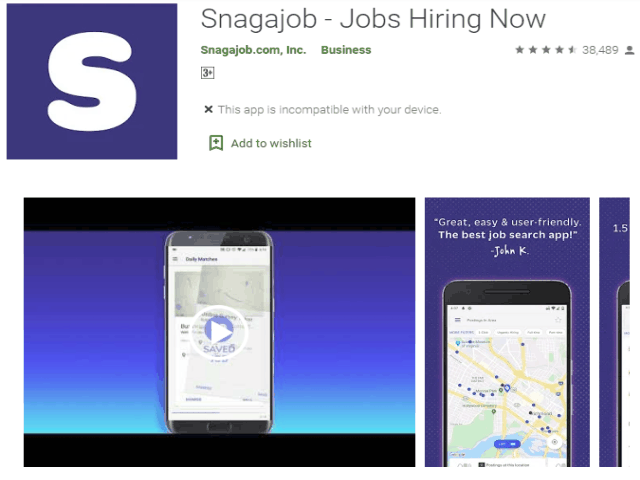 Many people are looking for a part-time job only. Snagajob is an ideal and one of the best job search apps for them.
Using it, you'll get immediate access to their database of new job listings along with the listings that already exist.
With the one-click apply feature, it allows you to apply to jobs in a minute easily.
The app even matches you with jobs that are a good fit, as well as lets you show off your personality to employers with a brilliant personality quiz.
Another exciting feature of this app is you can even add a video to your profile. As a part-time job seeker, you definitely try Snagajob.
Also Check: Top 5 Best Freelancing Sites Or Platforms For Beginners
Good&Co – Find Your Career Fit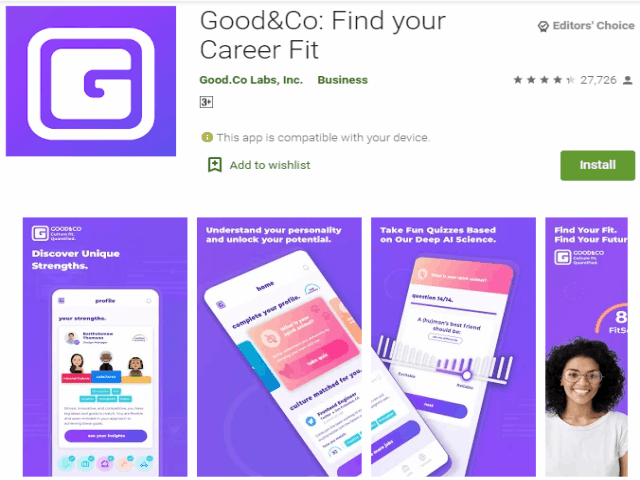 If you're looking for the companies that fit best with your personality traits and work styles, download the Good &Co Culture Fit Job Search app, not wasting your time anymore. Definitely, it is among another best job search apps, you are missing.
Start by taking a three-minute personality quiz and join with over 3 million job seekers worldwide.
Then Good&Co will show you the lists of job opportunities in your preferred area that might be a good culture fit.
Once you find an excellent fit, just apply to that from inside the app.
Try taking the quizzes as much as you can because the more quizzes you take, the more insight you'll gain about yourself and your dream job.
Overall, a great job search app out of any charge.
CV Engineer – Resume Builder App, Free PDF CV Maker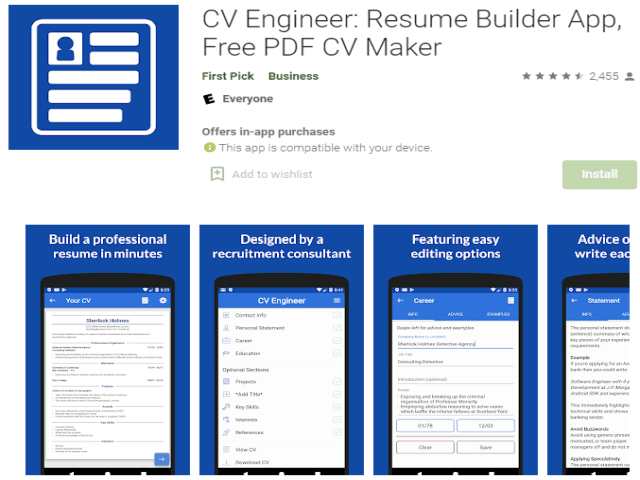 CV Engineer is an excellent resume developer application. This is an incredible choice for people who may need a more manual way to send their job history to likely managers. Also, it's merely acceptable practice to have one around if something goes wrong.
The application contains different CV formats, genuinely simple altering controls, adaptable fields, and even the capacity to add inquiries, questions, and answers if necessary.
The resume spares in PDF design, a moderately general record type, and you can transfer it to Google Drive straightforwardly from the application.
Although, it is not so straightforward job search app, still it qualifies for our best job search apps' list.
Because, without proper CV, your job search is incomplete.
Also Read: Best Anonymous Social Media Apps
Google Go – A Fast, Easy, Fun way To Search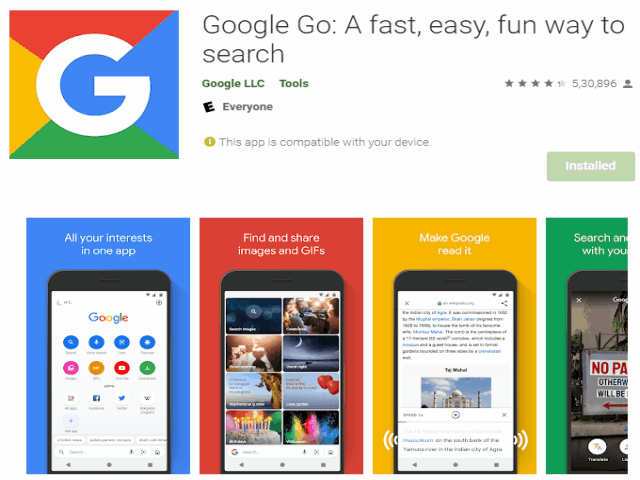 Google Search is a shockingly decent application for job searches. You can discover the entirety of the applications above and underneath this one in site design with a basic search. Also, Google itself has a determination of open jobs for individuals who search even though you may have to do that in the work area instead of versatile.
Google Search is free of cost. It is because Google, by itself, has open jobs of different types for mobile users.
This is a good job search app.
Apply for a job through Google Assistant.
No sign-up is required.
Available on Android.
This is a continuous venture at Google, and they push ahead decently fast. Google is doing its part to help individuals look for some employment.
Dice Careers – Search Tech, IT, And Developer Jobs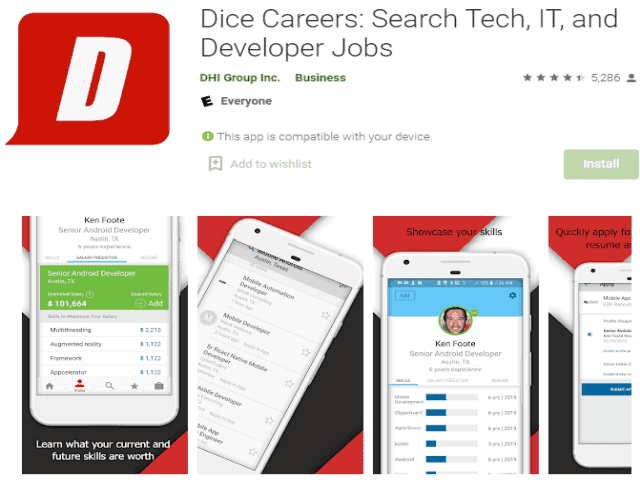 Dice is a job app that has made a mark in the app market. This job portal offers you the most relevant job, which calculates the salary applicable to the user's skills and experience. This job app is mainly created for tech professionals. The app sets an alert in finding jobs in different domains such as SEO, app development, computing, DevOps, and more.
Personalized suggestions
Cloud storage and salary predictor tool
Get job listing as per title, interest, programming language, and skills.
Available on iOS and Android
Job Search by ZipRecruiter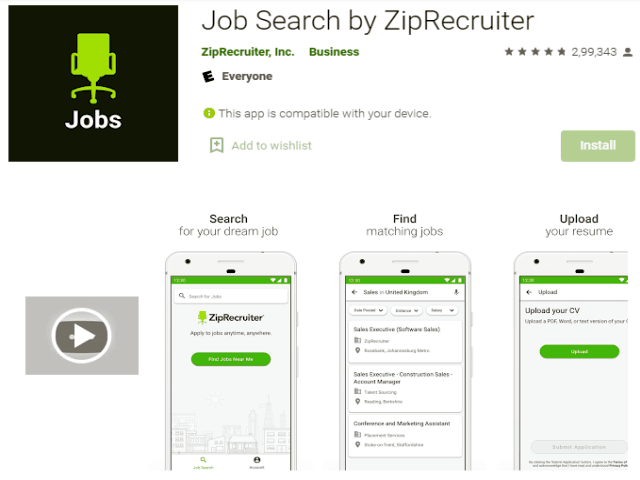 Zip Recruiter has a record of more than a million downloads from Playstore. This job portal gives easy accessibility to a job listing with built-in filters. It comes with an application feature that enables you to apply for various job profiles with one click. This job app facilitates job seekers to access various job boards from different sites. It is thus an all-in-one job app.
Job radar and job discovery features
Search several job boards right away and at once.
Obtain the job listings mailed to you that match you best every day.
Save the jobs in your saved list and other features.
Available on iOS and Android
Job Search – Simply Hired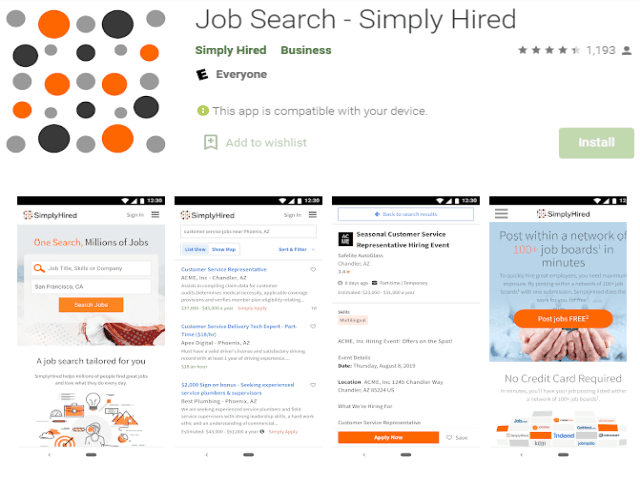 Simply Hired gives you job listings based on the user's location for hourly, full, and part-time jobs. Upon registering, you can access extra features to share, save, and more. There are a plethora of jobs to search for and apply for. Get job listings mailed to you.
Filter by relevance and date
Comprehensive job listing
Search by keywords, title, and location.
Job alerts
Available on iOS and Android
Job Aware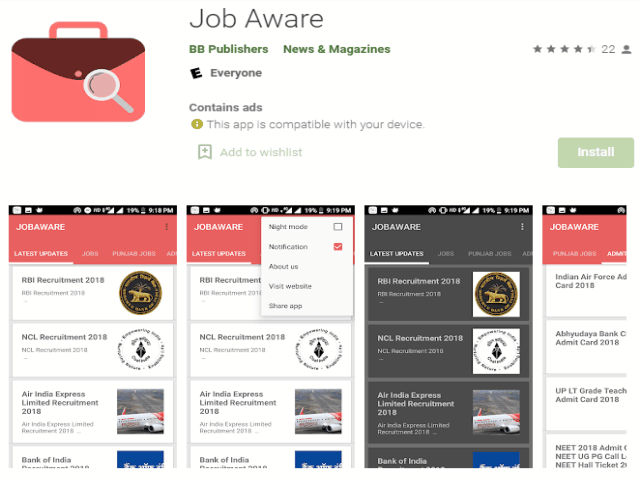 JobAware is a job app that gives local listings in and around your location. You can set 3 choices as priorities. It assists even college students to get an internship.
Filters enabled to locate a job.
Share the job listings.
Organize your job search
Track your application
Available on iOS.
Workplace from Facebook
Facebook jobs give you accessibility to job boards too. Going to the Explore section of the page, you can access them. Look what suits you and apply. It redirects the job board listing to the employer's page.
Free of cost
You apply for a job based on the saved educational qualifications and profile.
Employers can reach you through your profile.
A small intro about yourself can be included.
Available on Android and iOS.
Accessible from iPhone, Android, and iPad
ExpressJobs – Job Search & Apply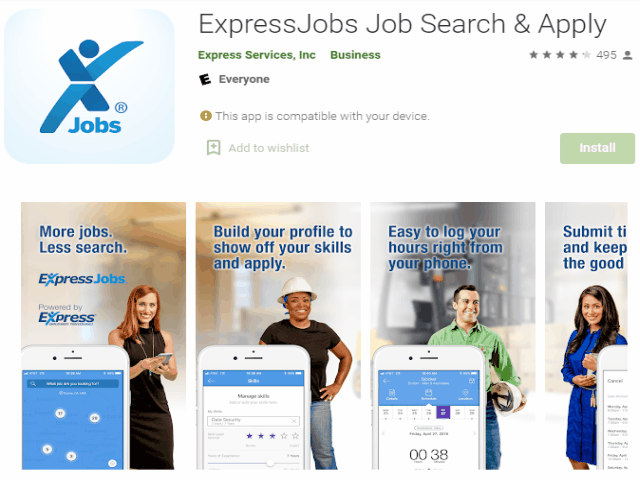 Express Jobs is a job app available free of cost. This job portal makes your job of finding a job easy. Apply with a single click and share/save them.
It assists you to record schedules, log your timesheets, and track payments.
It keeps you organized.
Available on Android and iOS.
Switch – Job Search App For iPhone & Android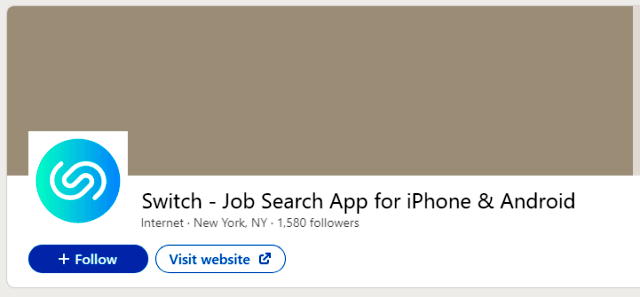 The switch app is cost-free. It is a job portal providing jobs from various other sites. Apply for a job or dismiss with a right swipe and left swipe, respectively.
It permits a messaging feature to message using the app.
Available on Android and iOS.
WayUp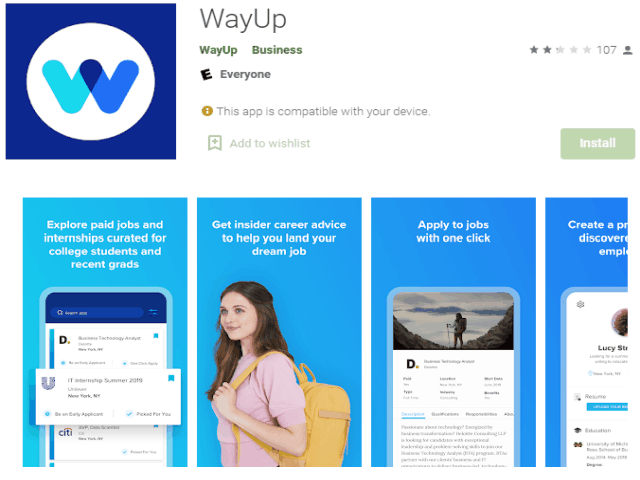 WayUp is cost-free. It is ideal for freshers and college students who are looking for job internships. You can save your educational qualifications based on which you get your job listing.
Job seekers can filter their job listings based on the title, location, and so on.
Available on iOS and Android.
Jora Jobs – Job Search, Vacancies & Employment App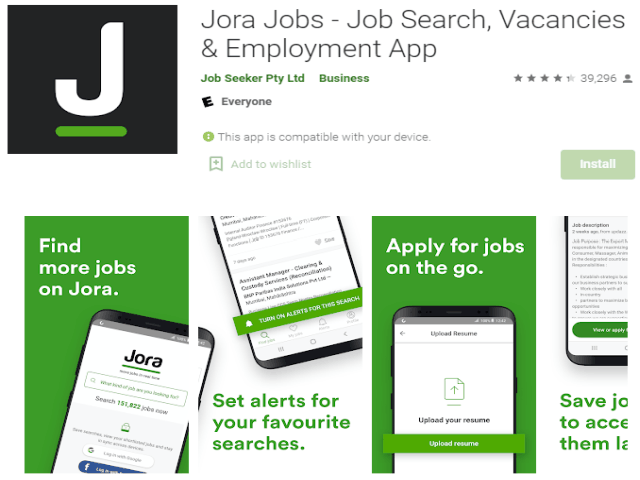 Jora Jobs is free and compatible with Android, iPad, and iPhone. They collect various jobs from companies, industry associations, and company boards to get you a perfect job.
This job portal keeps an eye on rising salaries, new industry standards, and more.
Available on Android And iOS
Remotely Job Search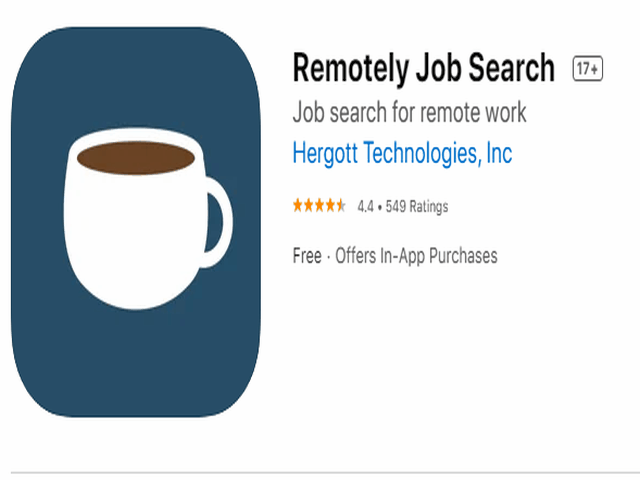 Remotely job is a job search portal that can quickly get your location dependencies frustrations on hold. It curates only remote jobs, and so it makes sure no time is wasted on unnecessary searching. The portal's interface is simple.
It is free of cost.
It's listings, and your job search is to the point by field.
Available on iOS.
LinkUp – Job Search Engine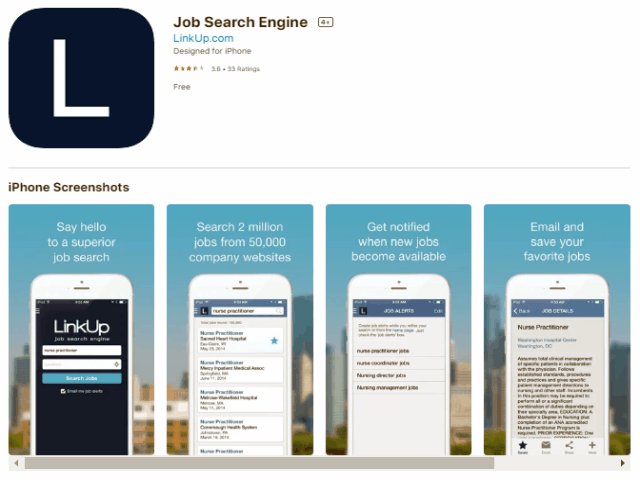 LinkUp is a modern and sleek job app that features updated job listings. The jobs are verified and direct from the employer sites. You are at no risk of wasting your time on jobs that are on hold or filled.
The job listings are verified.
They are easy to use.
The app has solid search filters and features.
Filters are based on city, zip code, state, job title, keyword, company name, and more.
Available on iOS.
Robert Half – Job Search & More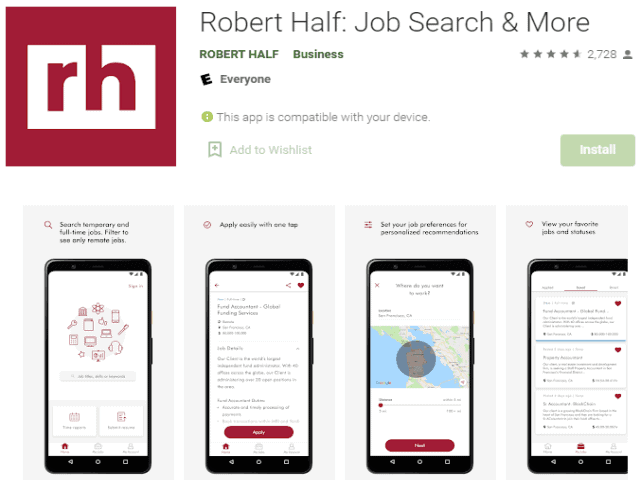 Robert Half is another among best job search pps with several job listings based on your set filters and profile.
The filter can be set for the industry, location, job title, and job type.
The job listings can be shortlisted by pay range.
Available on iOS and Android.
Kormo Jobs by Google – Find Jobs & Grow Your Career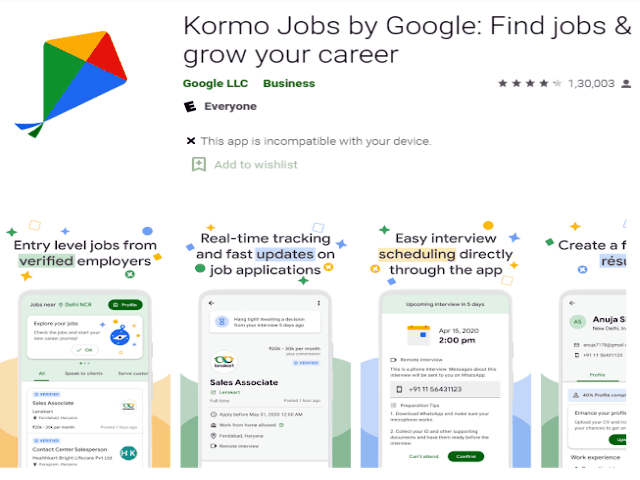 The Kormo Jobs portal is offered by Google, which lists entry-level listings and a guide to tackle job interviews. Get your personalized job listings depending on your qualifications, location, and interests from verified employers. Create your digital CV. Apply directly to the site and schedule your interview time in a couple of steps. It takes very little time to set your profile on the app.
New verified jobs direct from employers.
Fast updates and tracking on a job application.
Free digital CV
Easy scheduling for an interview
New content for skills.
Available on Android.
Trovit Jobs – Find Work Offers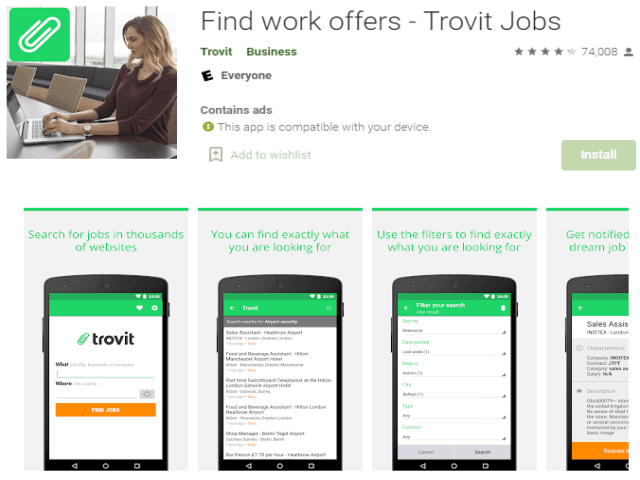 Trovit is a job portal that features decent filters and job listings depending on your job skills. They have good ratings and have been improving extensively in these few years.
This app adds the listings to the bookmarks section to make them available to you in the future.
It sends you job alerts suitable to you.
You can access plenty of jobs fast.
Available on Android.
Planted Network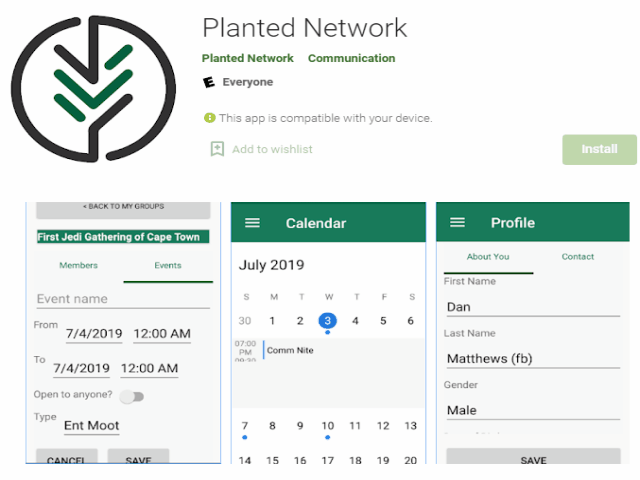 Planted is free of cost. This job app provides its user's job notifications based on their job profiles and about the regular platform activities.
This job app lets you save the data for their job hunting.
The app offers guidance to job seekers to impress their hiring managers.
Available on Android and iOS.
Best Job Search Apps in India
Naukri.com Job Search App – Search Jobs On The Go!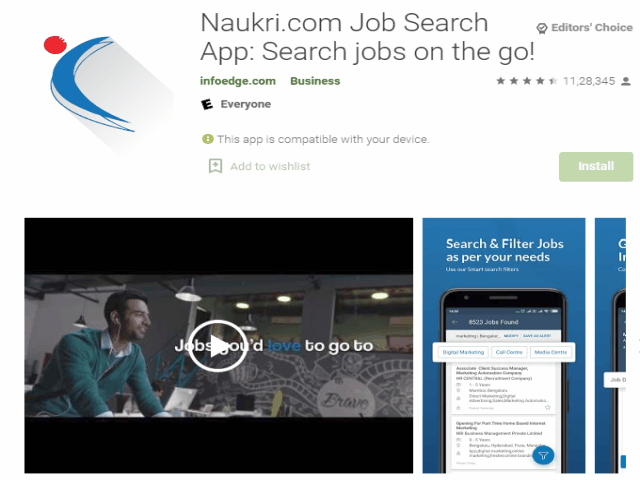 Naukri.com is one of the best job search apps in India. Naukri is free of cost. Naukri App offers various job opportunities across companies and industries. It functions depending on your saved profile. Over 40 lakh users are using this job app currently.
This app provides you medical, teaching, government, software, new and more jobs to access and apply for.
Users can filter their jobs by experience, salary, preferences, location, and so on.
Available on Android and iOS.
Monster Job Search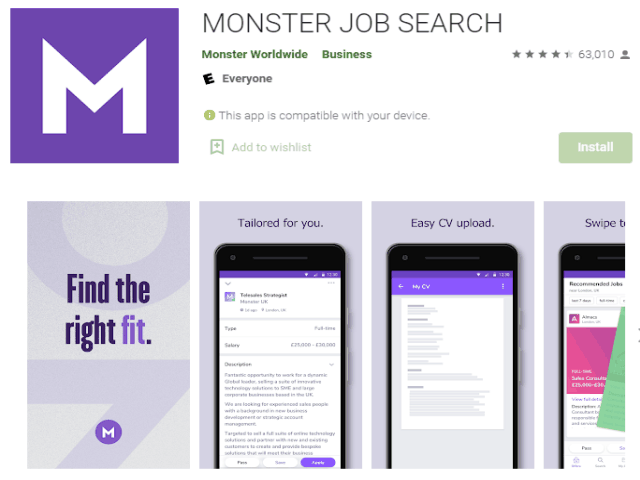 Monster.com is one of the best job search apps that rolls out the best job listings in global employment. It is a dedicated app for job seekers for part-time and full-time jobs. It has a simple interface with easy to swipe job prospects. Upload your resume, and you get related job listings right away.
Swipe right for a job listing and to apply for a specific job. If not suitable, leave and pass by swiping to the left.
Get back a response or call from companies when job requirements and the candidate matches.
Search through job boards for hundreds of listings.
Filter your job listing for location, type, and more.
Available on iOS and Android
Shine.com Job Search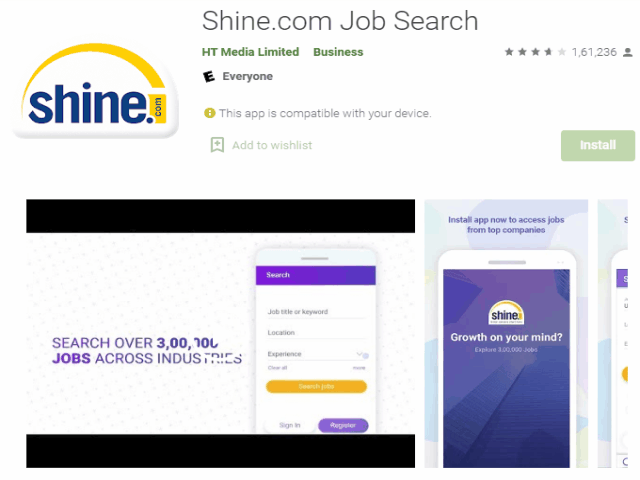 Another one of the best job search apps in India. Shine Job Search is cost-free. This job portal permits accessibility to several job listings in functional and industrial areas. The job listing is based on your expertise and skills.
This job app is available for both experienced and freshers.
Available on Android and iOS.
ClickIndia Jobs – Full/Part Time Jobs Search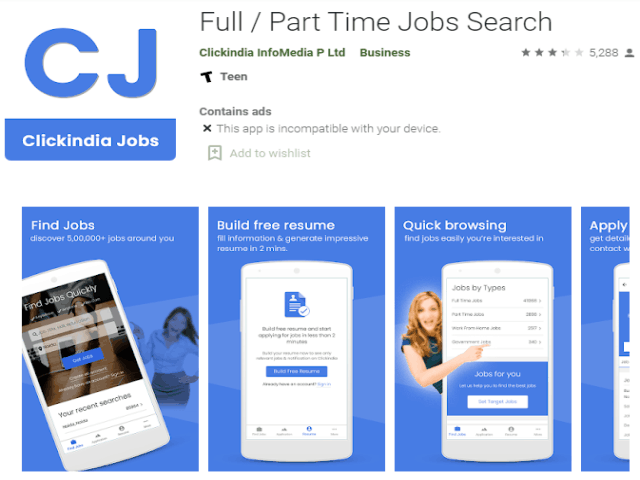 Clickindia Jobs is cost-free. It permits a job search for full and part-time jobs conveniently by its users. There are mixed job opportunities.
The users search for government and private jobs.
Available on Android.
Conclusion
It is crucial to perform thorough research about the company before applying for a job. Best job search apps will help you get relevant job listings, create job alerts, allow filters to narrow your job search, and make your job search easier. A reliable job app with the best features will provide verified job listings and associate different job boards with getting your hands on the right job for you. Make your job search efficient with the best job app in 2022.
If you want to deal with your Hindi typing ability yet could locate a reliable method of doing it, look no further. This Hindi typing keyboard carries fun and connecting approach to learning Hindi speedier than you expect. It upholds voice to message discourse where you can either by typing Hindi or utilizing Bobble's Hindi Keyboard as an English to Hindi Interpreter, convert your Hindi content. Begin flaunting your Hindi typing ability inside all web-based media programming and informing destinations with the quickest and most recent Hindi keyboard.
Also Check: A Simple Guide to Work from Home Jobs
Image by Gerd Altmann