Affiliate marketing can pick up business sales provided you bear all tips given in this blog in your mind. Here are some of the proven tips to pick up affiliate sales.
Affiliate marketing has come a long way. It is the best way to increase your passive income.
You have got a blog, and your traffic is growing up – a sign of progress. You can easily be satisfied with the growing traffic to your blog, but you still have some scope to increase your passive income. This new method is affiliate marketing.
It is a method of promoting products of other companies and earning a small amount of commission when that product is purchased.
For instance, your blog is dedicated to health and fitness. You have written a blog on weight loss tips, and just below the blog, you have recommended a link to a weight loss supplement.
It may seem an ordinary link, but it will track the number of people landing that page from your blog.
If anybody makes a purchase, you will earn the right amount of commission. This not-so-ordinary link is called an affiliate link. Income generated from this link is known as affiliate sales.
According to studies, based on current trends, affiliate marketing is expected to rise at a considerable rate between 2020 and 2026. Seeing the commission's size, there has been an increase in graduates by 26% using affiliate marketing to set up online businesses after deserting to find employment.
Also Check: 15+ Best Affiliate Marketing Programs For New Bloggers
Proven Tips To Pick Up Affiliate Sales
Create A Sales Funnel
Four components of a business sales funnel are:
Attention + Interest + Desire + Action
First off, you need to let your audience know what you are selling from your blog. It is why you must choose a particular niche for your blog.
For instance, if you have a health and fitness blog, make sure that your approach does not go off beam.
When users find relevant blogs, they will know what kind of products you are dealing with precisely.
However, apart from blogs, you can also use emails to educate your audience about recommended products.
To help them take action, you need to build a connection with them.
Do not make them feel as if they are buyers.
Let them know that you genuinely want to resolve their problems.
Letting them know that your product will help solve their problems can persuade them to buy.
However, much of your recommended product has the potential to solve users' problems, and you should not foist it on them.
Do not act like a sales guy. Instead, show all benefits and let them decide.
Must Read: Best Affiliate Marketing Programs For New Blogger
Promote Maximum Of Two Products At A Time

If you are new to affiliate marketing, you should not promote more than two products. Because, you are still in the means of building the audience, and your readers will get confused.
Instead of targeting multiple products, you should focus on educating your users about these products.
When you have fewer products to promote, you can run banner ads on the top of your web pages.
The solution is to choose the right product. You cannot develop all products under the sun. Further, it is not possible to make money from all products.
Therefore, you should try to pick a handful of products. Make sure the items you choose are relevant to your blog.
For instance, if you have a health blog and are running ads on accounting software, you will naturally not see a hike up in your current sales.
Affiliate sale is an excellent way to improve your passive income, but it does not mean that you can promote any product.
You must try to promote only those products that you are completely satisfied with.
Read reviews and testimonials before you start it on your website or blog.
Make sure that you have full knowledge about the product you have chosen for affiliate marketing.
Must Read: New Affiliate Marketer's Guide to Get Started
Live Streaming
Live streaming has become the most popular way to pick up affiliate sales.
Thanks to the COVID19 pandemic.
Yes, you have read right. Live streaming can help you sell products worth £50, just within two hours.
You can embed the link to the video on your website or blog, which means you will earn your commission even if you do not actively post affiliate links.
This new way of affiliate marketing is boosting the confidence of people to make purchases. They trust you more than ever when they have a chance to talk to you. Make queries, and see reviews posted by people.
Unlike influencer marketing, you do not need a large number of fans and followers to generate affiliate income from live streaming.
All you require to do is pick a handful of products, sign up for affiliate programs, and prepare a sale pitch to stream your video online.
This new method is hardly six-months-old, yet it has gained widespread popularity. This trend is being prevalent because it encourages word-of-mouth affiliates.
Must Read: How can Affiliate Marketing be beneficial for a new blogger?
Use Social Media For Affiliate Sales
The social media platform is the most suitable way for affiliate sales.
Most of you establish an affiliate program but fail to choose the right social networking site. You will not select Pinterest if your content suits you to promote in YouTube.
While choosing a social media platform, you should consider three things: your sales process, your target audience, and your ad type.
If you are in B2C marketing, Pinterest and Instagram can be a great way provided you have e-commerce.
However, these platforms cannot be suitable for B2B marketing. Instead, it would help if you considered LinkedIn. It is a better platform to share in-depth articles.
Likewise, it would be best to evaluate who your target audience will be and which social media platforms they are using.
Your audience is likely scattered around, so make sure that you have the right strategy to run an affiliate program on each platform.
Further, the choice of social media platform will depend on the type of content, for instance, text, image, videos, reviews, live streams, tweets, and the like.
So that you make an affiliate marketing program successful, you should have a strategy beforehand about how you will implement it.
Here, we suggest to consult a digital marketer.
Entrepreneurs avoid hiring an expert and instead follow DIY techniques because of a lack of funds, but you can take out very bad credit loans with no guarantor. It may seem an expensive option, but it will worth it.
Also Read: Affiliate Marketing Tips For Beginners
Listen To Your Audience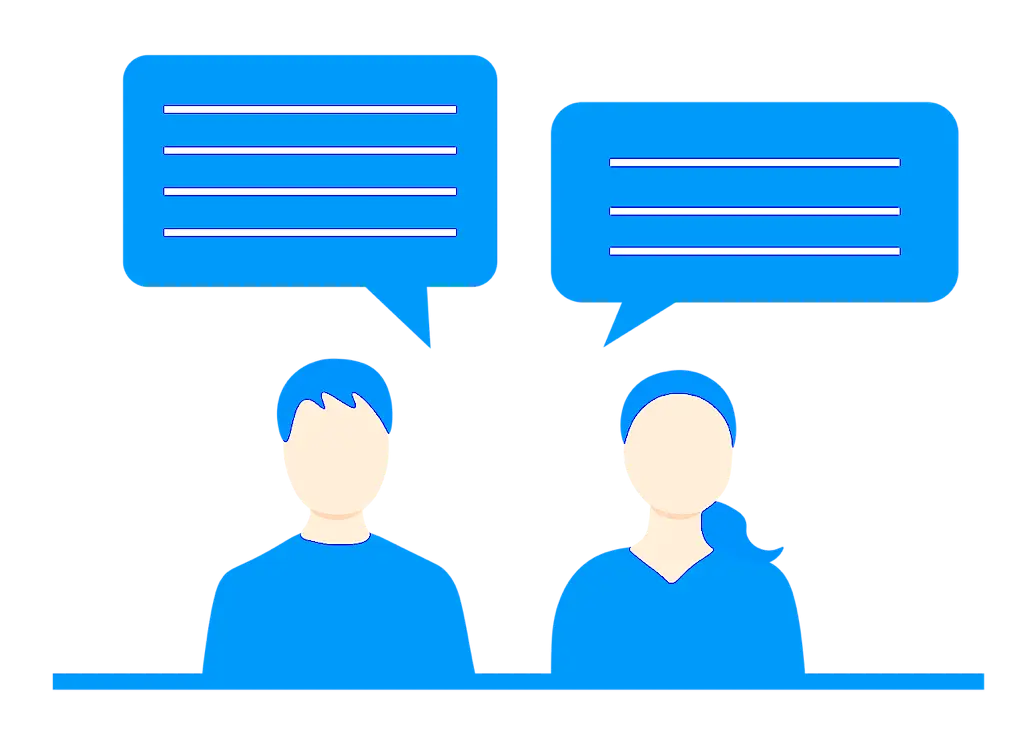 If you desire to get the most of your affiliate marketing program, you will have to focus on your products' benefits, not features.
Of course, users will be willing to buy products if they find benefits to solve their current problems. However, just focusing on benefits is not enough to drive affiliate sales.
You will also need to listen to your audience to know what they want. Ultimately, it is they who will decide if they should buy the product. It would help if you knew what your audience wants from you.
The best way is to find top affiliates in your niche to know the products they are selling. You will be capable of getting an insight into what is trending and encouraging users to buy products.
Before you sign up for an affiliate program, make sure that you have requested a free sample of the product to check it to understand the pros and cons.
It will be far easier to talk about benefits in detail if you have already used it. Promote that product only that satisfies you. You must have a reason why people should buy that particular product.
Also Check: 10+ Best Niches for Affiliate Marketing – A Hand Curated List
Prepare A Helping Pitch Rather Than A Sales Pitch In Affiliate Sales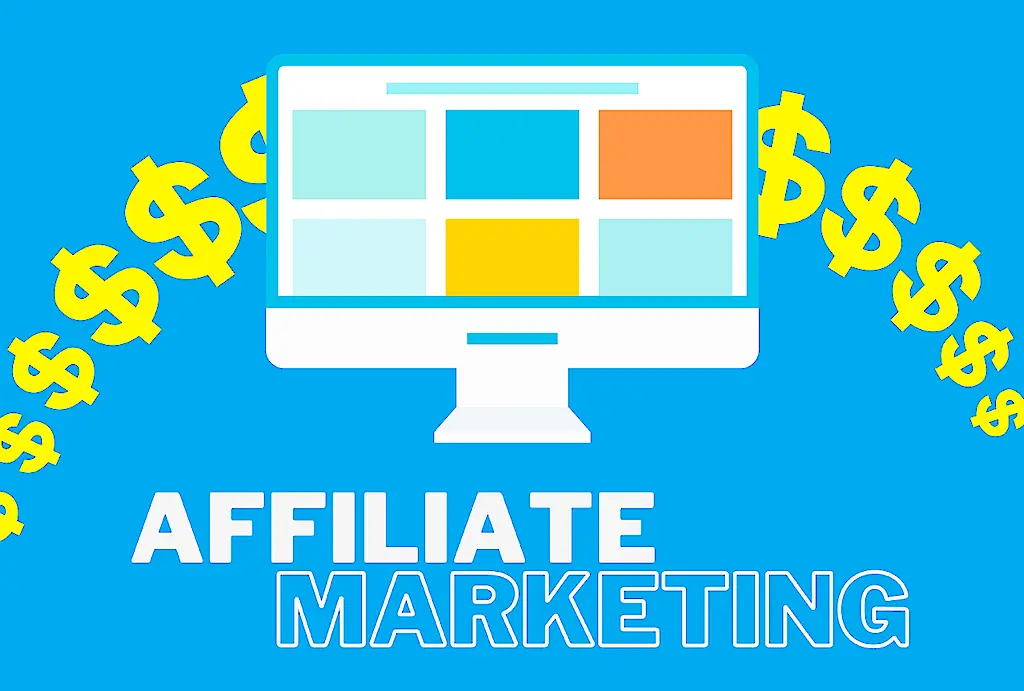 Even though you prepare a pitch that exclusively mentions the benefits of a product you are promoting, it may not be enough to successfully turn prospects into sales.
Successful affiliates prepare a pitch that narrates how a particular product can help users solve their current problems rather than pitch hard to make more money.
Your audience is not interested to know the benefits of your product. It instead wants to see how these benefits can help them derive benefits.
The benefit of affiliate marketing depends on how you convince your users to invest in a product you are promoting, not on the promotion of a large number of products.
Also Read: A Comparison: Grammarly Vs ProWritingAid
Conclusion
The bottom line is affiliate marketing is not as severe as it seems. Business sales can pick up with affiliate links provided you use them smartly, and the goods you are promoting are related to your niche. Keeping the tips mentioned above can help you achieve your goal.
Must Read: How To Research And Create Products to Sell With Online Marketing?
Featured Image By Freepik, John Conde, Gerd Altmann, Mohamed Hassan and AlexMile

Author's bio: Hi, I am Sharon and work as a financial consultant at British Cash Loan. I have the flair of writing and write blogs on finance and marketing topics to educate users.