When planning to go on a trip or a tour, the best way to enjoy the journey is to rent a car from any reliable rental car company. There are several benefits of renting a car rather than taking your own vehicle on the trip. But many times, the packages provided by rental car companies don't meet the criteria that a customer expects. These rental car companies can improve their customer services in several ways, some of which are mentioned below in this article; let's have a look at them.
How Can Rental Car Companies Improve Their Customer Service?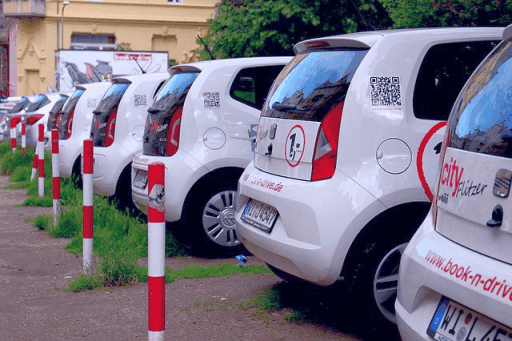 1) Easy Contract
Rental car companies must provide an easy contract for their customers, which is simple to read and understand, not too long or complicated. It should be short and include icons that make the purpose clear, as the primary objective is to achieve mutual assent.
Hence, if it's difficult for the customer to understand, there might be chances ‌he may miss out on something and agree to it without even knowing about that. Therefore, the contract must be evident and concise.
2) Fuel Refill
Usually, companies that offer car rental services provide two fuel-related options for their customers. The first one is that they've to return the car with a full fuel tank after their trip.
The second one is that if they return the car with less than a full tank, they've to pay the company for it. Mainly, even if you get the fuel tank full, its level decreases while reaching the company's parking lot, and you've to again pay for the fuel.
Commonly, the amount that a rental company charges for fuel are higher than usual. To provide an excellent experience to their customers, the company should charge an equal or a lesser amount than expected.
Also Read: Top Lucrative Business Ideas for Hawaii In 2023
3) Insurance Policy
Companies that offer car rental services also provide insurance policies for your rental car to their customer. The per-day amount they charge for insurance is commonly way higher than the amount that's paid to regular car insurance companies. This is quite unsatisfying for customers.
The rental car companies should charge a tiny amount on each rental and insure them all, instead of offering a higher amount as an option for rental insurance.
4) Well Equipped Vehicle
Equipping a rental vehicle well can be one of the best things for rental car companies to improve the customer experience.
The rental company can add some refreshment items to the car at the time of pickup, arrange some entertainment goods for better traveling, apply an air freshener, and put a thank-you card in the vehicle.
Doing this will make a good impression on customers and make them happy even before starting their journey.
Also Read: 10+ Best Car Accessories That Just Make Sense For Your Car
Why Are Rental Car Companies Beneficial?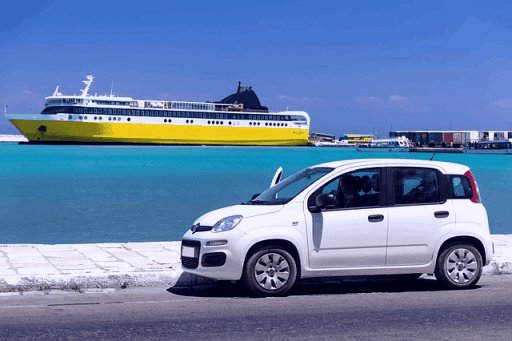 – Convenience
The first benefit of renting a car is convenience. As you don't own that car, you don't have to get its maintenance done or get it cleaned.
All these things are the company's headache that's providing the service to you. You have to travel and enjoy your ride!
– Customer Support
Another benefit of car rental is customer support. You can always call the company if you have any queries related to the car or in case you're in an emergency.
They're available 24×7 to answer your questions.
– Hassle-Free Traveling
Renting a car helps you to enjoy hassle-free traveling. When you rent a car, you don't have to worry about your car, neither about its maintenance nor anything else.
All you need to do is to take the car to the company, and they do all these tasks. Also, you don't have to arrange space to park the car at your place; you can park it in the company's parking area.
Also Check: How to Get Rid of Old Car for Cash?
– Vehicle Variety
This is another massive benefit of car rental services that you can get a wide variety of cars and rent any vehicle of your own choice.
E.g., if you're planning a trip to a place where there's a rocky area or hills, you can rent a Toyota Hilux or any other 4×4 vehicle for a trouble-free journey, etc.
– Increased Savings
Using car rental services regularly can help you save money by spending no extra money on the regular maintenance of your vehicle. Owning a car is always costlier than renting one.
Car rentals also help you ‌avoid paying the initial considerable amount for purchasing a car. That's why we suggest you rent a car from any reliable company, such as Deinfa Motors in Karachi, Pakistan.
Also Read: Here Are 8 Car Insurance Add-On Covers That Are Hard To Pass Up
These are some ways rental car companies can improve their customer services to satisfy their customers. We also discussed why renting a car can be beneficial for you.
Rental car companies can definitely improve their customer feedback if they follow the above points. What are your thoughts on this? Let us know in the comments section.
Must Read: What Is The Cost Of Towing A Car In 2023?
---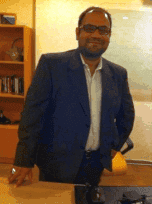 Author Bio: Kamil Riaz Kara has been a content contributor at Mainstream Pakistan and associated with digital marketing for the last seven years. He is presently working at Digital Eggheads, a digital marketing agency in Karachi.