The world of car insurance can be one of the most confusing things you will ever have to deal with. Also, it only gets worse when you factor in all the add-ons and car insurance quotes that come with it. So to help you out, here we have considered some of the ideal car insurance add-on covers; that you need to know about.
What Are Car Insurance Add-On Covers?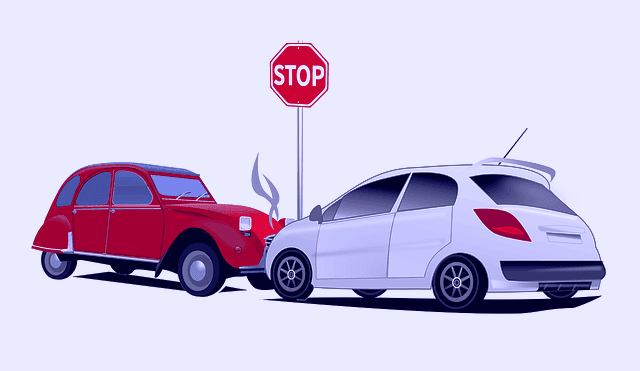 Well, first of all, what an add-on is. An additional cover that you can choose with your policy to strengthen it and ensure that you have covered all of your bases in the long run. As you might imagine, there are a lot to choose from; so this is why we will be going over all of them, and which ones are right for you. So they vary from one insurance company to the next. But these car insurance add-on covers are just some of the ones you tend to find with all kinds.
Zero Depreciation
So the first one is zero depreciation, which applies to your car and all of its parts. With this car insurance add-on covers, your vehicle will be deducted from however much you claim at the time of the settlement. Also, this one seems to be a good fit for those who are prone to get into car crashes more often than the average driver. Most only allow you to file two claims, but some may allow more depending on who your insurer is.
Consumables
The next one is known as the consumables. This car insurance add-on covers are typically allows for more elements; such as grease or any oil that may be leaking out of your engine. This is highly recommended if your car is subject to the elements more so than any other.
GAP Value
Next on our list is the GAP value, and this one protects you if your car gets lost, stolen, or wrecked. This is a solid option for those who aren't as responsible with their cars as most car-owning people. It will also cover any road tax or registration charges that you may incur over the years.
Also Read: Avoid These Five Mistakes When Buying Car Insurance
Roadside Assistance
Then, there's roadside assistance. As the name implies, this car insurance add-on covers will help if you ever find yourself stranded on the side of the road for whatever reason. They can help recover lost keys; tow you to the nearest mechanic; or even help you fix it right there on site. I would recommend this to anyone whose car is not of the utmost quality.
Critical Loss Cover
Next on the list is critical loss cover. As the name suggests, this will pay you to get new keys if you ever lose them. This one is good for those who are known to lose or misplace many of their possessions. Then, there's passenger assistance, and this covers many things, but in particular, it gives hospital allowances and will get you to the ER if you need to go. It will also cover any medical expenses you may incur as a result of any vehicle-related accidents. These car insurance add-on covers are good for those with many medical issues or tends to drive a bit more recklessly than the rest of the general population.
Also Read: Car Covers and Dog Seat Covers
Engine Safe
Then we have an engine safe, and this will cover you if your engine breaks down on account of any water ingressions or oil spills. This one is good to have if your engine is on its last legs. There's also the loss of personal belongings add-on. As the name would imply, this will compensate if you lose any of your possessions while in or near the vehicle. 
Invoice
Next is the return to invoice add on which will cover you if your car is stolen. It will also compensate you for a constructive total loss when it costs more to replace the car than it would fix it. Then the daily allowance add-on will enable you to get money from them if your car is in the shop or lost in the city. This one is good if you're not good at keeping track of things.
Also Read: What Is The Cost Of Towing A Car In 2021?
No Claim Bonus
Up next, we have the protection of no claim bonus. This would allow you to keep your NCB discount even if the last time you filed a claim was during the tenure of this policy. It is a discount that you get when you have not had any crashes in the past year or so.
Another one is the personal laptop and mobile add-on. As the name says, this pays you if you lose either of those things. Finally, you have the tire damage add-on, which will cover the damage if your tire blows out or gets punctured.
Bottom-Line
Multiple add-on covers come attached with car insurance. These car insurance add-on covers ensure that you have covered all of your bases in the long run and come with various other benefits. Thus, it is vital to choose insurance covers while considering all the factors; and having a thorough knowledge of comprehensive policies. Here we have mentioned unique top add-on covers that you need to know about.
Must Read: Why Do You Need Motorcycle Insurance For Your Motorbikes?